News

2018
2018/02
3
2018/01
7
Total:
10
Avg.:
5
2017
2017/12
6
2017/11
5
2017/10
6
2017/09
4
2017/08
4
2017/07
9
2017/06
8
2017/05
4
2017/04
5
2017/03
7
2017/02
6
2017/01
15
Total:
79
Avg.:
6.5
2016
2016/12
10
2016/11
7
2016/10
4
2016/09
5
2016/08
1
2016/07
7
2016/06
4
2016/05
6
2016/04
2
2016/03
4
2016/02
3
2016/01
6
Total:
59
Avg.:
4.9
2015
2015/12
10
2015/11
8
2015/10
7
2015/09
5
2015/08
2
2015/07
1
2015/06
4
2015/05
7
2015/04
6
2015/03
4
2015/02
6
2015/01
1
Total:
61
Avg.:
5
2014
2014/12
7
2014/11
5
2014/10
4
2014/09
7
2014/08
12
2014/07
7
2014/06
4
2014/05
3
2014/04
6
2014/03
2
2014/02
4
2014/01
5
Total:
66
Avg.:
5.5
2013
2013/12
6
2013/11
7
2013/10
4
2013/09
5
2013/08
5
2013/07
5
2013/06
3
2013/05
4
2013/04
5
2013/03
8
2013/02
4
2013/01
2
Total:
58
Avg.:
4.8
2012
2012/12
6
2012/11
4
2012/10
5
2012/09
3
2012/08
6
2012/07
4
2012/06
4
2012/05
10
2012/04
2
2012/03
3
2012/02
3
2012/01
4
Total:
54
Avg.:
4.5
2011
2011/12
4
2011/11
1
2011/10
1
2011/09
3
2011/08
3
2011/07
8
2011/06
7
2011/05
5
2011/04
2
2011/03
2
2011/02
6
2011/01
2
Total:
44
Avg.:
3.6
2010
2010/12
1
2010/11
3
2010/10
3
2010/09
2
2010/08
3
2010/07
4
2010/06
5
2010/05
2
2010/04
8
2010/03
1
2010/02
3
2010/01
2
Total:
37
Avg.:
3
2009
2009/12
8
2009/11
7
2009/10
7
2009/09
4
2009/08
4
2009/07
1
2009/06
3
2009/05
1
2009/04
9
2009/03
2
2009/02
6
2009/01
3
Total:
55
Avg.:
4.5
2008
2008/12
3
2008/11
6
2008/10
5
2008/09
4
2008/08
3
2008/06
6
2008/05
6
2008/04
2
2008/03
3
2008/02
9
2008/01
5
Total:
52
Avg.:
4.7
2007
2007/12
1
2007/11
3
2007/10
5
2007/09
2
2007/08
7
2007/07
6
2007/06
7
2007/05
4
2007/04
10
2007/03
9
2007/02
14
2007/01
8
Total:
76
Avg.:
6.3
2006
2006/12
4
2006/11
6
2006/10
6
2006/09
7
2006/08
13
2006/07
5
2006/06
7
2006/05
1
2006/04
11
2006/03
5
2006/02
4
2006/01
11
Total:
80
Avg.:
6.6
2005
2005/12
9
2005/11
12
2005/10
11
2005/09
17
2005/08
9
2005/07
3
2005/06
1
2005/05
3
2005/04
9
2005/03
6
2005/02
6
2005/01
7
Total:
93
Avg.:
7.7
2004
2004/12
9
2004/11
14
2004/10
10
2004/09
19
2004/08
9
2004/07
10
2004/06
13
2004/05
8
2004/04
23
2004/03
9
2004/02
17
2004/01
16
Total:
157
Avg.:
13
2003
2003/12
20
2003/11
14
2003/10
20
2003/09
23
2003/08
21
2003/07
22
2003/06
15
2003/05
18
2003/04
8
2003/03
11
2003/02
13
2003/01
19
Total:
204
Avg.:
17
2002
2002/12
12
2002/11
11
2002/10
12
2002/09
16
2002/08
9
2002/07
13
2002/06
8
2002/05
12
2002/04
9
2002/03
6
2002/02
3
2002/01
5
Total:
116
Avg.:
9.6
2001
2001/12
1
2001/11
1
2001/10
4
2001/09
4
Total:
10
Avg.:
2.5
2000
2000/08
1
2000/04
1
Total:
2
Avg.:
1
/
1




YAPE 1.0.8

Posted by Luca on 2015-12-25
Did you notice the real ultimate xmas present of this year? YAPE 1.0.8 from Gaia! Download it from the official page.
Read comments

Spotlight on Cassiopei!

Posted by Chronos on 2015-12-21
Cassiopei is a multi-functional cassette tape port adapter developed by Jan Derogee. It allows you to add your own hardware to your CBM computer. This hardware then can be used on all CBM's.

The expansion connector features:

- PWM audio (speech synthesizer and the 8KHz, mono, 4/8bit sample player)
- 10bit Analog to digital converter
- KlikAanKlikUit signal generator (for both the old (dip-switch modules) and the more advanced (learning modules) system). Use the Cassiopei for home automation.
- I2C interface, allows you to connect many digital circuits in an easily expandable way. Add many digital IO's, control servo's using a I2C PWM controller, driver stepper motors or relays, etc.


Read comments
| | | |
| --- | --- | --- |
| | Sdw writes: "I did a small christmas demo with PETSCII graphics by Redcrab. It was originally made for C64, but since it was pure PETSCII, I did a port for Plus/4 as well! SID-card at $d400 needed for music." | [ comments ] |

Moldi's Treasure 9/10

Posted by Luca on 2015-12-15
We're unstoppable! Once we gain thrust, nothing can push us away from our target: just after few days since we've released the 8th bunch of rare and unseen software taken from the Moldi's magic chest, here comes the 9th to make clear light toward the overall completion of this mission. We're now one step close to the end!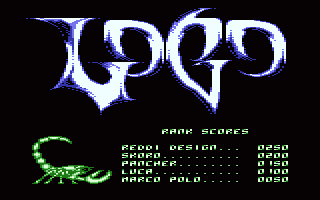 This 9th shipment brings to light several "first productions" from the dawn of the scene, demos which we've thought to be lost forever in the mists of time, starting from that First From Genius demo just present into our archives but found to be buggy and impossible to fix. Now we can actually see the beginnings of DCD's career in the scene. The same can be said regarding CSM Demo, a far dated demo of which nowadays the author himself doesn't have any clue about; and can be said about Demodemo, the very first TBC production, where we still can see evidencies of both Hitman and siz's previous alter egos. Again, Beastie Boys Digi Mix by The Codebuster is the most ancient demo we saw from him (1988!), Color Routine, dated October 1990, is the first KRUK demo that buries Krussoft once forever, and Big Bear's first steps in software swapping have found statement with The Bear Demo. Last but not least, My Dream Cars by Catwheezle beats all the previous demos in being a real antique, 'coz we're talking about May 1988, the real outset of the Plus/4 demoscene.
Just to swell the Masters Of Dragon program list, there's another stuff from Catwheezle which goes place itself into a longlasting saga that's far to be completely explained: Cracker Ball 3. Another tile reaches the right place, and maybe one day the whole story will get completed. On the other hand, nobody did know about Logo Game, which now represents the very last software Reddi did release before his disappearance: logical game with SID/TED music, a big and uncredited logo drawn by Unreal, an interesting intro and the last time the Scorpions tag can be seen around ever. Again from the games' side, the rule has been respected even this time: the more you dig into Moldi's Treasure, the more prods from LEH jump out: Asteroids 2, Kincsebarlang and the graphic editor Grafitor V2.1 are the nowadays examples. Another unlimited source of continuous surprises is the Gentlemen catalog: we were almost sure to have the 100% of their productions, but we didn't get in count how prolific W-Man & friends have been. Hence, No Limits! and Stakker Humanoid have come to complete our database.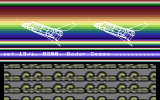 This 9th bunch doesn't miss to give us some rarities and uniques. Cocom Demo? Never heard of it before! And now we rediscover stuff which seemed to be removed from the memory of the scene. Devil Head Demo is a rare one, a second demo from István Ignácz, who's been credited of one sure release only, before this finding. And we can say the same about Music Simulator 2 by RTS, the digi demo which definitely links the tag RTS we've read in several scrolltexts from ancient demos, to Norbert Bernáth's "Riszpong Tilogramma Software". Unfortunately, if the latter mystery has been solved, the dark aura surrounding Toxic still remains, although there's a Last From Toxic message which might link his nick to the author of Blasting Bob Backup utility. Oh, and Franky: who's Franky who coded Game Music II?
Unexpectedly, Tiger has released an improved version of his previous utilities collection, called Tiger Disk Utility V2.1, containing a couple of well known tools of unknown version, like Duplicator V3.2 and Turbonibbler V2.0. abcug's Register 2000 software database editor also has come up, and in the end, now we have a disk working crack of Optika, produced by Octasoft and distributed by Novotrade at the times, though we're still in search of TAP files, scans and in general all the commercial stuff around it.

So, here we are! Let's have the complete list of incoming software, today for the 9th time. And the next will be the very last, so don't run too far away from our shores: Optika, Directory Director, Az Itélet Napja, Tiger Disk Utility V2.1, Register 2000, Grafitor V2.1, Easy Turbo +4, Easy Turbo 3, Caddimat C116, Digimixer (version), Disk Cracker, Adatbank, The Disc Wizard (version), ROM-control +, ROM Modifier V1.0, Elektromos Teljesítmény (Táblázat 2), Profimon, Disk Format System V3.0, Flash Demo, No Limit!, Stakker Humanoid, Demodemo, First From Genius (fix), Beastie Boys Digi Mix, CSM Demo, Color Routine, Music Simulator 2, Game Music II, Cocom Demo, Devil Head Demo, The Bear Demo, My Dream Cars, Last From Toxic, Csomagoló Üzem, Flipper (AMA), Kincsebarlang, Handel, Wirtschafts Manager, Plus/4 Invaders, Asteroids (Soft Vawe), Asteroids 2, Cracker Ball 3, Rohamkukac C-16, Logo Game, Diamond Hunter (Hungarian), Break-Out (Mac-Copies), Duplicator V3.2, Turbonibbler V2.0.
Be the first to comment!

TLT Is Back!

Posted by Csabo on 2015-12-13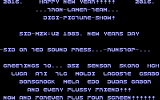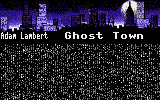 Gyöngyös is in the house: Tron Lamer Team is back! We haven't heard anything from them since 2012. Did anyone miss the digi-demos from the northern part of Hungary? I did, and I had an email exchange with Hifi this January. He promised: "there will be a demo" :-) I've been waiting ever since!

But you don't have to wait at all: just fire up the old iron once more (or just open that emulator), and check out 2016 Happy New Year and Ghost Town (TLT)!

Also, if you're interesting in seeing some more Faces of the Scene, check out the new photos Hifi sent for himself, and for BCK and Mela.
Read comments

Club Info 140 Is Here!

Posted by Csabo on 2015-12-07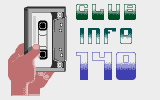 The last issue of Club Info for 2015 is here! Erich/Ultd just released issue 140, featuring a small intro by CsoryCsabo. Side A is full of German language articles, and Side B has demos, games, as well as some new stuff, including 4 Christmas-themed pictures (which you can view with the Magica driver). Check it out and enjoy!
Read comments

Moldi's Treasure 8/10

Posted by Luca on 2015-12-07
We've promised to you all, and a promise is a promise! Let's repeat it: it's now time to finalize matters with the gigantic bunch of programs we've never seen before, as picked up one by one from the big treasure chest donated to us by Moldi nearly 5 years ago. That's the reason why, after two weeks only from the 7th session, here comes the 8th! We're on a run and we don't intend to slow down the flow.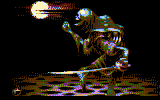 From this release and both the next two, there's no particular stuff which stands out as the main one in the whole heap. Nonetheless, there are so many unseen utilities, unknown games and demos coming from the very first period of the forming scene, but we can't point a specific one. If we would find a theme for this 8th leak, Hires FLI, M-FLI 1, M-FLI Laced 2, Virtual FLI Show are further (and probably definitive) single steps which did allow to understand and implement FLI graphics on Commodore Plus/4. That had been a very hard journey in order to interpret how the machine manages the color per line and the (unexpected in the early era) double badline. Pioneers like TLC, bubis, DCD and most of all Larry had given their contribute to reach the results we all know nowadays, and these old releases are the missing tiles to fill the history about FLI on Plus/4 which now awaits to be definitely written from the beginnings to the end.

The acquisition of several programs lists has generated in the course of time various holes into our database, empty entries of missing stuff of which we've never heard before, and these last appointments with the Moldi's treasure will fill some of the gaps. This time we've got Lethargix, a little dentro from the time when TDD was close to Terrorists; Demo Madness, as it contains a short software list in a scrolltext which allows to determine the release date of several other TEC demos with a good approximation; the most wanted King Demo, released when TCL still was known as TBB.
Furthermore, there are programs out of every known list: Klaustrofobia the adventure written by Bitecus with a great intro coded by Murphy with music by SLD, Yazz V2.0 as the improved conversion of Yazz music box, the independent Hungarian translation of Tricky Dices done by LBM, Keresztrelytvény 1 and Keresztrelytvény 2 crossword games in Hungarian language. And more, rarities from authors with very little production: Disc Doctor & Monitor V1.1 is the second known production overall by Balász Vissy, Miami Vice picture show from CCW, Depeche Mode Demo (TCKT) where the bond between BCS and Ern0 got one group's name we really didn't know before (further infos are well accepted!).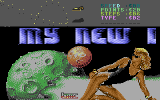 It comes the traditional complete list of releases included in this 8th batch, the show is slowly coming to an end in two last chances, so stay tuned: Lethargix, Demo Madness, Kémiai Reakciók II (part 2), Kémiai Reakciók II (part 3), Német Nyelvi Gyakorlás, Német-Magyar Szótár, Tanulj Velem Németül!, Disc Doctor & Monitor V1.1, Csucsu Super Tape, Ultraformat V3.5, SuliKomp - Matematika és számítástecnika I. (crack), Konto-file 1.0, 664 Blokk, TARDOS V8.28, Bit Image (MPS), Integrate DOS V1.0, Házibuli Teszt, Relokator (Commodore Újság), Plus 23 Funktion Keys, Legionnaire 5, Legionnaire 6, Legionnaire 7, Legionnaire 8, Legionnaire 9, Jazzy, Cube Caster, Deltex Converter, Deltex-Dump, Deggendorf, Bus-Stop, U-Boot (AMA), Plus-Paket (AMA), Keresztrelytvény 1, Keresztrelytvény 2, Klaustrofobia, Beobachtungen, Hires FLI, M-FLI 1, M-FLI Laced 2, Virtual FLI Show, That's A Way, Digi Ripped Piccys, Depeche Mode Demo (TCKT), Miami Vice, Yazz V2.0, King Demo, Killed By Death, Hoaxers Party 00, Sinus Raster.
Read comments

Large Pack of Stuff From Lacus!

Posted by Csabo on 2015-12-03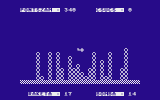 We've just added a large pack of stuff, sent in by Lacus. Our ever-growing database now has these additions:

Invázió (a previously missing release, complete with TAP and cover scans), TAP files and cover scans for 4 parts of the Évezredek series: II, IV, VI, XIV, and another TAP file for Timeslip. (Note to the serious collections: check your tapes and let us know which one is the "original" please!)

Also added are several cassette photos: Abraka-Dabra, Almatúra, Bevezetés A Basic Nyelvbe, Bubble Trouble, Szerpentin, Terra Cognita and Timeslip. Check it out and enjoy!

Before it gets lost in the shuffle, we'd like to mention a few others added today: Hoppit, Space Fiends, Wolf Pack, and Retro Gamer 149.
Read comments

Moldi's Treasure 7/10

Posted by Luca on 2015-11-21
No! Nononono! This must reach an end, once forever. Two dozens months passed since we've saved the opportunity to release another big pack of rare and unreleased stuff dripping from the archive donated to us by Moldi, after we'd promised short times. It's gonna happen no more, let's start our run from this 7th bunch of software straight to the 10th and last!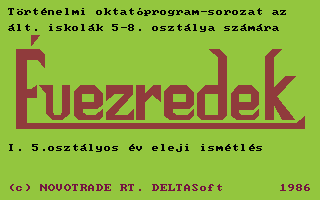 Now we reached the final steps to accomplish this project of gigantic update, and many primary objectives have been profusely threated and solved, but this 7th appointment can still show you a further one: we've finally begun to organize the Évezredek (Millennia), a series of quiz game's programs made for elementary school's kids to teach'em the Hungarian history. For what we'd been able to understand, Évezredek consists of 20 or 24 individual releases on cassette, most of the times containing two distinct programs focused on different difficulty degrees. The nine .PRG files we've found into our treasure chest have been added to some spare others we just stored along the past years, and now the whole matter gets a reasonable shape overall. Now there's a good base where to start from in order to achieve the complete series!

The other soul of this 7th appointment with the Moldi's gems concerns about the different versions of what we've just got. Alternative releases, improved disks, fixed stuff, reduced prods, they're just all around us. Általános Szöveg És Rajz Szerkesztő has been also spreaded as complete D64; Two In One also exists as V2 version, released just one day after the diffusely known first one; Wizard Of Wor (TCFS)'s 43K big .PRG uses the TCFS' defender packer, but it's beaten to the ground by the alternative file that simply uses Cruel-Crunch V2.0++ and its less-than-30K result; Pirates boasts an advanced version working in one single file with dedicated instructions file apart; somebody has spreaded a weird onefile version of The Jet 2.0; somebody else (we dunno who he is, at the moment...) has done a tougher challenge, packing Winter Events in one single, flawlessly working, file! Yes, no loading needed anymore!
Oh, and we have a winner here too! The legends say: a neighbour of TCFS who hasn't got a disk driver, did ask to him for a tape version of Blue Angel 69. Quite impossible, one would argue, due to the amount of different bitmaps displayed under the board, level after level. Anyway, if you're not a newbie in the Plus/4 scene, you should well know the genius of our mate Tamás. So, he came out with this Blue Angel 69 V3.1 release, apparently spreaded on tape for real, with a turbo tape loader coded by TCFS himself. Once loaded, the program unpacks and saves the needed graphics on the next slice of the tape in order to free the memory for the game itself, then this graphics will eventually be loaded once the game advances. 24 years have passed, but TCFS leaves us astonished again!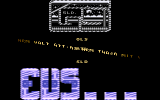 File catalogs often show their fundamental role in the unveiling of rare hidden or unreleased stuff, and that's the reason why the 7th bunch intends to put out some newer ones: Alex's Catalog 1.0, Alex's Catalog 2.0 and EDC's Stuffs (apropos: who really is Alex of GS? "That's the old nick of W-Man" Murphy has told us ;) ). And when we talk about "stuff to flush out" we mean software like TIT-anic demo, most rare compared to TIT-anic 2; like Space Taxy, a fully working game created by St.GLS in his very last activity on Plus/4; like 48 Hours Party (Gentlemen), the lost part that W-Man ("RTL" at that time) coded to join the 48 Hours Party cooperation demo, but didn't get included (why?); like Feasibility Experiment (Csory), a conversion of the famous C64 graphic adventure done by Csory...6 years before the well known Crown's one; like Puzzle 09, the lost one in the Puzzle Collection, the missing piece that comes to complete a puzzle; like Relax Demo, apparently the very first demo production released by Larry, when he still was...Kibasoft!
Aside the cited ones till now, other programs are included, some basic disk tools, some education stuff, one game's crack we didn't have, some digi demos, one scrolltext editor made for Skull's internal usage, a weird program which's maybe an info file maybe a magazine's attempt.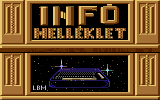 As the tradition needs, here's the complete list for the 7th batch, hope you're gonna like all of them, prepare yoursef for the forthcoming three: Fast Format 08, Kristalyoszcillatorok, Általános Szöveg És Rajz Szerkesztő (disk), Two In One V2, Feasibility Experiment (Csory), Bard's Tale III Songs, B.H.C., Texteditor V1.1, Bridgehead (crack), Relax Demo, Alex's Catalog 1.0, Alex's Catalog 2.0, Advertising, Space Taxy, Puzzle 09, Disk-eddie, Eprom Packer V9.1, Infó Melléklet, Fast Backup 1551 D9, Fast-load 1551 (Starsoft), Fast Backup 1551 (Magnetic System), Fastload 1551 V4, Kerek Bar, Évezredek III (AB), Évezredek IX (AB), Évezredek IX (CD), Évezredek V (AB), Évezredek V (CD), Évezredek VI (AB), Évezredek XIII (AB), Évezredek XIII (CD), Évezredek XX (CD), Microscopy, EDC's Stuffs, Pirates (version), Miner 410er, 48 Hours Party (Gentlemen), Dizzy V3.5, Stick Or Twist, The Jet 2.0 (tape), Winter Events (onefile), Wizard Of Wor (TCFS) (alternative), Blue Angel 69 V3.1, TIT-anic, Crash (NBS), Chubby Checker.
Read comments

Gate of Power!

Posted by Csabo on 2015-11-16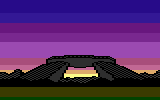 We don't have a good explanation as to why this game is announced now, as opposed to last year, but nevertheless, here's Gate of Power!

A new adventure awaits: set out to see the world in the shoes of Fred Nelson, archaeologist. Your quest is to find the mysterious gate of power, which, according to ancient records, is somewhere in Asia. Visit many exotic locations while making friends and collecting clues. Test your skills and see if you pass the ultimate test, that is IF you manage to stay alive!

The game was coded by angelsoft, and is accompanied by music from Csabo. It requires a disk drive, but it runs on any stock C16 (PAL or NTSC)! The current version was released in time for the DoReCo party in Germany. It was shown at the party to some great feedback. It is still in development (of sorts), with a hopefully final version forthcoming, but it's definitely playable now. So get to it :-) (As an added bonus, you can enjoy a remix of the soundtrack.)
Read comments

Babel Baby!

Posted by Csabo on 2015-11-14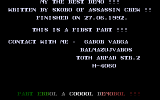 In the world of Plus/4, there are no bad things to worry about, only retro demos to enjoy. Surely there must be some folks out there, who are happy when old stuff is found?

Babel Baby was recently added to the database. In our spare time, we slowly dig though all programs, and this release showed up in several personal catalogs. I decided to ask Skoro about it: he said he had it on a disk, but it was unfortunately damaged... But as a consolation prize, he sent me no less than 9 programs which were previously missing from the database. Here's the full list:

Characters, Skoro's Music Box, The Last Demo From Assassin Crew, Demonsdom +4 (Skoro's trainer version), My The Best Demo, Oliver Otthona +4 (Skoro's trainer version), Skoro's Char 2, Skoro's Char 3, Skoro's Char 5.

So who will babel our baby? Only time will tell.
Be the first to comment!

Aramir's All-in!

Posted by Luca on 2015-11-13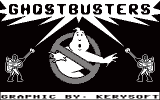 You all know that we at Plus/4 World are used to keeping our promises, always, even if sometimes the processes' schedules sustain heavy delays. So, we still have some older open matters to complete on the software donors' side, and new some contributions too!

Due to the necessity of releasing that flow, it's now time to push on spitting out all the decanting software which has been waiting for months. The first in the row to fall under our merciless publishing machine is the Aramir's collection, that fantastic bunch of assorted stuff sneaked thru the big software libraries of Csaba Egri. Our mate Csaba filtered some very rare additions, including PRGs, D64s, TAPs, covers and other mixed material, just to send 'em to us with an useful information text file.


We're talking about rarities like the very unique TAP of Démonok Birodalma with IRQ loader, or the only known release from Kerysoft (a user we've seen in the mags' citations only till now), better or alternative covers for several uncommon releases (Csavargás A Gombák Birodalmában, Legicsata...), alternative/older versions we didn't have (FLI Editor, A Hős Lovag...) and tons of new software previously unknown. Read the whole list of added stuff on the forum thread opened by Aramir one year ago.

Deng! The bell's ring announces the end of a victorious first round in our fight to enlarge the database. And for now, stay tuned to see the forthcoming ones!
Read comments

Happy Halloween To All From Absence!

Posted by Csabo on 2015-10-30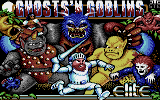 Chronos/Absence is back with a new release in time for Halloween. The usual theme is spooky stuff; so what could be better than Ghost'N Goblins? Check out the new music box, featuring 5 tunes and some sweet graphics. Plus, it comes on a disk full of some other bonus material. Time to dig in and enjoy :-)
Read comments

TED Tunes In Your Browser!

Posted by Csabo on 2015-10-22
You can now listen to TED tunes right in your browser, with the help of a JavaScript emulator! This entire section is still in flux, so things may break or be rough around the edges, but it's definitely a very promising start. Check it out now!

Well deserved credits go to Luca, for his tireless efforts of collecting the files, Gaia for his excellent emulator, MikeDX for working his magic to compile YAPE for the web and myself for some back-end work. Enjoy!
Read comments

Dork Dave Is Here!

Posted by Csabo on 2015-10-19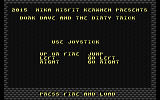 Hailing from Finland, Misfit is here with his second game called: Dork Dave and The Dirty Trick. It is a C-16 compatible side-scrolling platformer, where you must jump accurately, avoid the enemies, sometimes break bricks by jumping into them, and hurry across swiftly crumbling platforms.

So grab a joystick and guide the titular hero through many levels, and attempt to find the (apparently stupid) Princess. Or is this all just a dirty trick? Play the game to find out!

You may also want to check out this promotional YouTube video, or visit the game's official page.
Read comments
| | | |
| --- | --- | --- |
| | 5 never before seen Danish adventures have been added today, courtesy of RetoryPlay. Check them out! | [ comments ] |

HVTC Update October 2015

Posted by Luca on 2015-10-11
The arrival of Knaecketraecker has left the footprints we've expected about, then TEDzakker has landed, with its bunch of fantastic demo tunes and a big potential looking for further TED music to be released in the near future. Among both, Majesty Of Sprites has been a cascade of new brilliant game tunes. It's absolutely time for a new High Voltage TED Collection update!

465 single files overall, 39 new files added, and they're mostly some recent ones. Quite a big addon is the /5tarbuck folder, which contains the wider slice of the Majesty Of Sprites OST (the other tunes has slipped into the folders related to Luca and Degauss. Of course, the /hermit folder is now on too, and the same we can say about all the others who had a carousel run with those two fantastic tools. Little by little, the contribution from the classic games has now become less significant in numbers because they're almost all in right now, but there's still chance to find something again here and there, especially short jingles that play in some particular ingame cases (Minipedes, 3D Glooper...) but there's a big one in the bag today: Golf Royal, a very hard one to hack, and a great tune whoever had composed it! Little fixes have been done too.

Don't forget to completely delete the whole previous collection (that's the way to do at any new update!), then download/unzip the new one!
This is the straight link to the ZIP file.
Be the first to comment!
| | | |
| --- | --- | --- |
| | It's a mature age for SIzPlay: V1.0 is here with an updated visual interface and playing TED files in PSID format. | [ comments ] |

TEDzakker 1.0 Released!

Posted by Csabo on 2015-10-02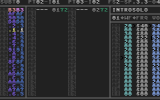 If Knaecketraecker doesn't fill the void of not-having-a-music-editor for you, here comes TEDzakker! Developed by Hermit (C64 coder/musician), it's a C64/Plus4/C16 TED tracker. (The C64 version emulates the TED on the SID.) It has a massive list of features and if you listen to the included example tune, you will hear that it is capable of producing some very interesting sounds.

Two modern, feature complete music trackers, one for the PC, one for the 8 bit machines - there is now no excuse for anyone who wants to write TED tunes :-)
Read comments
| | | |
| --- | --- | --- |
| | Today SIzPlay reaches the closest shape to its final release with this V0.99beta update, and it means that siz is quite ready for the last step. | [ comments ] |
| | | |
| --- | --- | --- |
| | Exomizer, the most popular cross-platform cruncher has just been updated. Those who are still developing for the Commodore Plus/4 will want to update to the latest. | [ comment ] |
| | | |
| --- | --- | --- |
| | Epy just released version 2.1 of his SID player. With the newly added playlist handling feature and SID card detection, it's better than ever, check it out! | [ comments ] |

Club Info #139 is out

Posted by SVS on 2015-09-07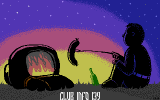 Club Info 139 has been released a while back. If you're a fan of "2001: A Space Odyssey", you might want to check out the B side of the disk for two images converted by George.
Read comments

With Rage And Barrels!

Posted by Luca on 2015-09-06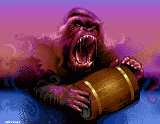 It's again time for Carrion, to let the scene feel the massive hit of a 264 machine palette, now competing at home in Poland!

That's what he did, entering Here I Come as competitor in the Pixel GFX competition held at Riverwash party 2015 edition 7, the Polish main event and a well known party for the Eastern side of Europe. In the very end, the Carrion's great entry has been ranked 2nd with a votes score of 241, only 2 points below the lucky 1st! Congratulations bud, fantastic achievement for another masterpiece!
Read the story behind Here I Come straight from the Carrion's notes here, with interesting workstages.
Read comments

Unexpected downtime

Posted by Csabo on 2015-08-27
We apologize for the recent downtime, which - according to the logs - was two days and four hours. It looks like our provider has changed some things on their servers, which means even though we're back, there are still many pages or functions which are broken. This is being fixed manually, so please bear with us. Feel free to post on the forum about whatever is still broken!
Read comments

Breaking Thru Your Own Rules: Majesty Of Sprites Final!

Posted by Luca on 2015-08-02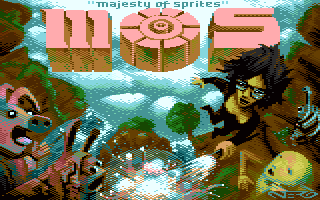 In the very end, here comes the final version of the game by Bauknecht that we all have been appreciating since Revision 2015. It took 3 months for the creator (Mad) to break thru the limitations the game!

Majesty Of Sprites was born as a coding experiment under the pretenses of a non-scrolling Giana Sisters' like game, running in multicolor bitmap, full of software sprites, gorgeous backgrounds, evil jumps to perform and diamonds and hearts to collect. 10 game levels grouped by two in 5 worlds have been recreated from the original Majesty Of Sprites Preview, this time with a proper in-game soundtrack composed by 5tarbuck and Degauss, with a pair of tunes by Luca too. All the tracks have been composed in the essential tool Knaecketraecker released by Degauss. However, here comes the real big surprise: three single levels were added, this time with multi-directional bitmap scrolling, to explore hyper-coloured worlds with a global sense of freedom! Mad has really achieved his best performance in designing those levels, we all have never seen so many colours playing on our Plus/4 screens, and with the current graphics by Nero with some help by Decca, the final product simply shines!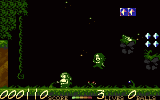 All this stuff, plus presentation pictures, main titles program, loading intros, full ending and hiscore table with saver, lies exactly in one disk side, with no space left! Majesty Of Sprites has been ranked 3rd in the Interactive competition held during the Evoke 2015 party.

Majesty Of Sprites has been released as freeware, but soon a commercial release will be published under the Psytronik label, with cover art by Nero again, on 5.25 disk, a real collectible that you can't miss!
Read comments
| | | |
| --- | --- | --- |
| | The popular Plus/4 emulator YAPE has been updated to version 1.0.7. Head over to the homepage to find out what's new and download the latest. | [ comments ] |
| | | |
| --- | --- | --- |
| | Litwr has released the 4th version of his ultimate Conway's study Xlife (in conjunction with the BK-0011 version). It's twice as fast, with better pseudo-color option, blinking cursor, general improvements and support for the 4th version of Notepad+4. | [ comment ] |
| | | |
| --- | --- | --- |
| | Looter is a new unexpected action game working within 32K machines, coded by OnlineProf2010 as a porting of C code from C64. Give it a try! | [ comments ] |

HVTC Update May 2015

Posted by Luca on 2015-05-11
It's springtime, and once again May is the month when High Voltage TED Collection, aka HVTC, improves with its traditional update! And the timing is pretty perfect: we really have the need to close this HVTC release, in prospect of the first bunch of tunes composed with the brand new tool Knaecketraecker.

426 single files overall means a +36 files compared to the previous. These new ones come from very different sources, either from the newer productions (like Csabo's tunes from Xplode Man, or the prize winning Rocket Science OST composed by Degauss) and from obscure ancient releases (the surprising player from Master Mind (ICE), or some unassigned tunes found in The Super-Writer).
Various fixes have also been applied, some tunes composed by Ern0 now have their right name, some game tunes have been renamed in order to allow the adding of new related files (Rockman, Ürpók), and some other have got a better playable file (TED Storm, Trouble For Bubble).

Don't forget to completely delete the whole previous collection (that's the way to do at any new update!), then download/unzip the new one!
This is the straight link to the ZIP file.
Read comments

Mr Angry Dude Released!

Posted by Csabo on 2015-04-25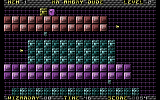 Looks like Christmas is coming early to the Plus/4 Scene. This month has been nothing short of amazing: Majesty Of Sprites, PetDraw, Knaecketraecker, Blubb - and if you think April is over, think again. With that little intro, let's get to the release at hand...

Regular forum readers probably already know about the new game: Mr Angry Dude. Well, now it's public and official, the game is out, stop reading this and go play! Still here? Okay then. The game is a platformer, in which you control the titular character, Mr Angry Dude, who is indeed a dude, and presumably angry (although the game doesn't provide a backstory as to why that is). While playing, you can listen to the self-described "most annoying music ever". In the game, 8 levels await you with some interesting mechanics - the kind which is much harder to describe than to show. It's definitely something unique, even the first level (which is meant to be simple and introductory) will be a challenge to complete, until one figures out what's going on.

All in all, it's a polished game and wonderful addition to our scene, go play it now and be sure to provide feedback on our forums!
Read comments
| | | |
| --- | --- | --- |
| | After some days of deep debugging, Andreas Steffen tested his skills as rookie assembly coder releasing the sweet action game Blubb. | [ comment ] |

Knaecketraecker: First TEDsound Tracker Ever!

Posted by Luca on 2015-04-22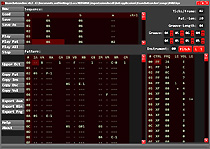 Year after year, era after era, anybody who decided to create something that would run on a C16 or Plus/4, had to deal with that horrible questionmark: what with the audio stuff?

We tried anything. We tried to use rudimentary music editors like Sequential Circuit or Music Editor or Music-16 trying to keep us away from playing like an alarm clock; we tried the BASIC commands, but the results were...basic too; we tried to use the samples like in Rock Editor V1.3 but the screen had to get off when playing and the memory got wasted; then, we've stolen the best tunes from the commercial games, and somebody else had coded his own player, say Ern0, but that spaghetti code would be quite far from being spreaded in the scene. We've stolen and reduced the SID files to be played by two poor voices, then mixed to seem like three, sometimes with unhearable results, sometimes composing music on converted C64 editors just to have a working tool...eventually playing on 2 voices only; we've followed this way, using little slices of digitized SID audio to improve the quality, but the rastertime went away like hot cakes. When crossplatform tools made inroads, somebody coded his own TEDsound music player, and the code has been easily distributed as source, but the usage of those tools often looked like obscure and difficult, hence only few dudes did challenge the beast obtaining their results.

We tried anything, but now we can stop doing with what we have, because times are changing again!
As promised days before, Degauss/TEK has just released the Protracker-ish tool he used to compose the music for masterpieces like the multiprized Rocket Science and the incoming Majesty Of Sprites. Ladies, gentlemen, here it is: Knaecketraecker!

Knaecketraecker version 0.2b is the first proper crossplatform TEDsound tracker ever. It allows editable multispeed, partial and global playback via TEDplay (included in the installation package), .ASM/.BIN/.PRG file exporting, single instruments I/O in order to build up your own sound database, virtual 3rd voice editing, claviature mimicking to easily enter the notes and many other friendly features. It comes with a brief manual and several example tunes.
Classic trackers' experts out there shall have no difficulties to easily understand it and bring out the best in Knaecketraecker, whereas a certain training time is needed to beginners and to editors' addicted, just to get accustomed to the usage of pattern lines vs. groove in order to get out the best from it, especially using the virtual 3rd channel at its best.

If someone didn't read the relative thread in the forum, Degauss has released this great tool under the request of Mad/BKN, who announced the needing of contributions in order to have the game music to be included in the final release of his Majesty Of Sprites. Hence, time has come, to learn all the inner secrets of Knaecketraecker, show what you're able to do with it and join the BKN's great job!

Thanks again to Degauss for having placed another milestone along the path in the history of our beloved Plus/4. And now, time's ticking out, download Knaecketraecker and start handling it as a real pro. Show us your real potential dealing with TEDsound!
Read comments

PetDraw

Posted by Csabo on 2015-04-08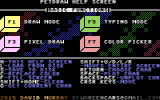 David Murray has been developing a PETSCII drawing program for the C64, and to our luck he decided to port it to the Plus/4 and PET computers as well. It has a few minor issues, but otherwise it's functional, has a nice help screen and example images. It should be a handy tool for creating PETSCII pictures, be sure to check it out and send feedback!
Read comments

Ladies And Gentlemen, Her Majesty The Bitmap Softsprite!

Posted by Luca on 2015-04-06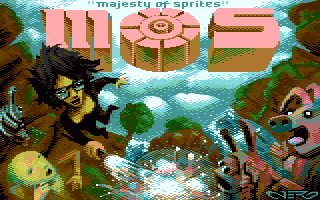 During the same days when Degauss carries in for Bauknecht the Meteoriks prize for the best low-end soundtrack, they arrived at Easterparty (aka Revision) and they were not with empty hands!

Majesty Of Sprites is a hardcoding experiment under the pretences of a no scrolling Giana Sisters' like game running in multicolor bitmap, full of software sprites, gorgeous backgrounds, evil jumps to perform and diamonds and hearts to collect! Bauknecht has shown this preview version at Revision, reaching the 4th place in the generic Game Developing competition. It allows you to play 12 different and very big screens, divided in 6 'worlds' of two screens each. Bitmap sprites look very Atari-ish, having two assigned color only, setting the code free to assign a very large variety of colours any 4x8 (8x8) box (look at the very last screens, they're incredibile), moreover allowing very extensive animation all around. The enemies attack in different movements, and some shoot at you. What you loose in all this, is the scrolling.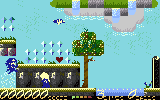 This version doesn't miss even an intro, a jolly title screen that doesn't get shame to show its little colour clashes in the sides, an ending and a gorgeous vanity board with multicolor bubbles versus hires 2x2 characters that saves your scores!

This is a preview only, without ingame tunes, missing several worlds to play and who knows what else to still add in. Don't miss to play this gem and report back your thoughts about!

Code by Mad, graphics by Nero with some help from Decca, music by Degauss.
BKN and TEK, we love you back!
Read comments
| | | |
| --- | --- | --- |
| | See this forum thread for news from Revision 2015 party! | [ comments ] |
| | | |
| --- | --- | --- |
| | After an unexpected 52 hour downtime we are back - please accept our apologies, this was beyond our control. Big thanks to indi for being on top of it and resolving the issue with our host. | [ comments ] |
| | | |
| --- | --- | --- |
| | Thanks to Gaia, we've added some Dutch curiosities: issues 1 and 2 of Bulletin is available for download as PDF. | [ comment ] |

Club Info 137

Posted by Csabo on 2015-03-06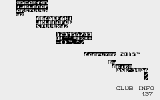 This year's first Club Info is here: Issue 137 is out now. Erich/Ultd from Germany packed two disk-sides full of German language articles (news, game guides, hardware, etc) and recent and new programs. Download your copy and check out what's new if you're interested. Enjoy!
Be the first to comment!

Endings Triplets 43-49

Posted by Luca on 2015-02-25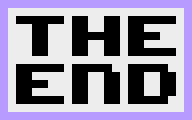 Yes, it's again time for a new batch of 21 fresh game endings just for your lust to see how those nasty games end! Several weird ones this time, including broken endings and BASIC games showing stuff you really didn't expect. Plus, the ending of Rockstar Manager, an exclusive you cannot find anywhere but here at Plus/4 World!

Another seven-triplets released. Come to see the endings of: Manic Death Chase, Heil Sperma, Nathrium Chlorid, Stonepuzzle, Stonepuzzle 2, Stonepuzzle 3, International Karate, Krakout +4, Krakout +4 2, Battery, Battery II, Shogun, ACE, Démonok Birodalma, Bölcsek Köve, Battle Star, Sir Knight, Mike To Mars, Rockstar Manager, Captain John and Beach Head.
Be the first to comment!
| | | |
| --- | --- | --- |
| | Our thanks go to Ninja The Dreams who apprised us of a shared C64 archive of D64 files, containing some German Plus/4 stuff which are missing here. The notable one might be the Kingsoft's Quiwi disk version. | [ comment ] |

Directory Browser V1.0

Posted by Csabo on 2015-02-09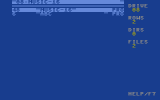 February is here, and today it's Epy who pumps a little life into our scene's beating heart with Directory Browser V1.0. It's a little utility, based on code from his SID player, and as the name suggests, it's for... browsing directories :-) Check it out, you might find it useful. Be sure to give feedback on the forums!
Read comments

Archive Update from Lacus

Posted by Csabo on 2015-01-14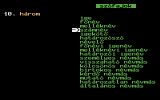 Lacus sent us a big update for our ever-growing archive of All Things Commodore 16 and Plus/4. They are all Hungarian releases. First up is Szófajok, an education title that was completely missing from the database previously. This bears the release code of "ED 100" (interestingly this is printed backwards on the cover).

Three additional releases got brand new alternative covers: Axonometria (which you might recall, as we hunted down the original last January), and Headjust. The third one is Gépi Kód Oktató, for which we now also have a 25-page scanned user manual (see here).

Also added are photos of cassettes for Forth+, Karakter-Szerkesztő and Turbo 16.

Finally, two sought-after TAPs has now been found: Kőműves Kelemen and Csavargás A Gombák Birodalmában! If you're so inclined, you may play the originals in all their glory (instead of a crack).

I hope you enjoy checking these out, big thanks to Lacus for all his work getting these and sending them to us!
Read comments
Copyright © Plus/4 World Team, 2001-2018