News

2018
2018/02
3
2018/01
7
Total:
10
Avg.:
5
2017
2017/12
6
2017/11
5
2017/10
6
2017/09
4
2017/08
4
2017/07
9
2017/06
8
2017/05
4
2017/04
5
2017/03
7
2017/02
6
2017/01
15
Total:
79
Avg.:
6.5
2016
2016/12
10
2016/11
7
2016/10
4
2016/09
5
2016/08
1
2016/07
7
2016/06
4
2016/05
6
2016/04
2
2016/03
4
2016/02
3
2016/01
6
Total:
59
Avg.:
4.9
2015
2015/12
10
2015/11
8
2015/10
7
2015/09
5
2015/08
2
2015/07
1
2015/06
4
2015/05
7
2015/04
6
2015/03
4
2015/02
6
2015/01
1
Total:
61
Avg.:
5
2014
2014/12
7
2014/11
5
2014/10
4
2014/09
7
2014/08
12
2014/07
7
2014/06
4
2014/05
3
2014/04
6
2014/03
2
2014/02
4
2014/01
5
Total:
66
Avg.:
5.5
2013
2013/12
6
2013/11
7
2013/10
4
2013/09
5
2013/08
5
2013/07
5
2013/06
3
2013/05
4
2013/04
5
2013/03
8
2013/02
4
2013/01
2
Total:
58
Avg.:
4.8
2012
2012/12
6
2012/11
4
2012/10
5
2012/09
3
2012/08
6
2012/07
4
2012/06
4
2012/05
10
2012/04
2
2012/03
3
2012/02
3
2012/01
4
Total:
54
Avg.:
4.5
2011
2011/12
4
2011/11
1
2011/10
1
2011/09
3
2011/08
3
2011/07
8
2011/06
7
2011/05
5
2011/04
2
2011/03
2
2011/02
6
2011/01
2
Total:
44
Avg.:
3.6
2010
2010/12
1
2010/11
3
2010/10
3
2010/09
2
2010/08
3
2010/07
4
2010/06
5
2010/05
2
2010/04
8
2010/03
1
2010/02
3
2010/01
2
Total:
37
Avg.:
3
2009
2009/12
8
2009/11
7
2009/10
7
2009/09
4
2009/08
4
2009/07
1
2009/06
3
2009/05
1
2009/04
9
2009/03
2
2009/02
6
2009/01
3
Total:
55
Avg.:
4.5
2008
2008/12
3
2008/11
6
2008/10
5
2008/09
4
2008/08
3
2008/06
6
2008/05
6
2008/04
2
2008/03
3
2008/02
9
2008/01
5
Total:
52
Avg.:
4.7
2007
2007/12
1
2007/11
3
2007/10
5
2007/09
2
2007/08
7
2007/07
6
2007/06
7
2007/05
4
2007/04
10
2007/03
9
2007/02
14
2007/01
8
Total:
76
Avg.:
6.3
2006
2006/12
4
2006/11
6
2006/10
6
2006/09
7
2006/08
13
2006/07
5
2006/06
7
2006/05
1
2006/04
11
2006/03
5
2006/02
4
2006/01
11
Total:
80
Avg.:
6.6
2005
2005/12
9
2005/11
12
2005/10
11
2005/09
17
2005/08
9
2005/07
3
2005/06
1
2005/05
3
2005/04
9
2005/03
6
2005/02
6
2005/01
7
Total:
93
Avg.:
7.7
2004
2004/12
9
2004/11
14
2004/10
10
2004/09
19
2004/08
9
2004/07
10
2004/06
13
2004/05
8
2004/04
23
2004/03
9
2004/02
17
2004/01
16
Total:
157
Avg.:
13
2003
2003/12
20
2003/11
14
2003/10
20
2003/09
23
2003/08
21
2003/07
22
2003/06
15
2003/05
18
2003/04
8
2003/03
11
2003/02
13
2003/01
19
Total:
204
Avg.:
17
2002
2002/12
12
2002/11
11
2002/10
12
2002/09
16
2002/08
9
2002/07
13
2002/06
8
2002/05
12
2002/04
9
2002/03
6
2002/02
3
2002/01
5
Total:
116
Avg.:
9.6
2001
2001/12
1
2001/11
1
2001/10
4
2001/09
4
Total:
10
Avg.:
2.5
2000
2000/08
1
2000/04
1
Total:
2
Avg.:
1
/
1




Retro Fusion C16/Plus4 Article

Posted by Csabo on 2006-06-28
Retro Fusion is a new retro-gaming magazine from the UK, dedicated to bring back the best memories of your childhood. The second issue of the commercial mag has just hit the shelves, and it contains a 4 page article on our beloved machine by Chris. To see a sneak peek and read more click here (commodore16.com). The price is not terribly expensive, only 3 GBP plus shipping and handing (international orders available). Check it out!

TSDump V1.0

Posted by Csabo on 2006-06-26
Gaia released a small tool called TSDump. This utility is for trackmos: for any given D64 file, it reads the BAM and dumps out the track and sector information and name of PRG files. The output then can be included into an assembler. He also hinted about more upcoming pieces of code, keep an eye open for that in the near future.

Unlimited Releases a New Pictureshow!

Posted by Csabo on 2006-06-17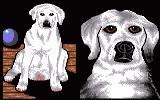 Erich the foreman of the German group Unlimited released a new pictureshow called Botticelli Picturedisk 28. Erich writes:
Between the Club Infos I sometimes make some pictures, hires or multicolor. To fill the disk I convert pictures from Koala (C64) and other picture formats (like Amicapaint from the C64) etc. Most of them get some work done to make them look better (colors and such). [...] You can also use our new "General View" utility to view them!
So check out the new pics, and if you haven't seen the group's recently released General View imageviewer, download it now, you'll like it! Cheers to Erich for helping the scene stay alive!

Lost Programs Found!

Posted by Csabo on 2006-06-14
Murphy found some long-lost golden-oldies. Game Pic's 2 and Info to RTL are two rare demos from GS, Tiger's Utility 92 is a utility collection. Most importantly, he also found Cinemaster V1.0, a masterpiece of coding from TCFS. The article covering this program (also written by the author) was the very last Plus/4 thing ever published in the Hungarian magazine Commodore Világ. Thanks to Murphy, check it out!

A New Coverscan Uploaded

Posted by Csabo on 2006-06-13

Chris sent us a new coverscan for King Size Volume 1 & Volume 2, aka. King Size 100 Games. This compilation published by Robtek contains 100 games (obviously), written in Basic. He also sent us a ZIP containing most games, original TAP files to follow later on. Thanks to Chris, check it out and enjoy.

Test Suite for Commodore +4 Emulators

Posted by Csabo on 2006-06-09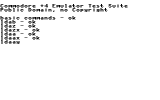 Litwr has released a new software converted from C64: Test Suite. It's a programmer's tool that checks the compatibility of Commodore Plus/4 Emulators. It's been reportedly helpful in the development (and bugfixing) of YAPE. Litwr also sent us a couple of more downloads which have been linked from his site, but apparently not available for anyone outside the .ru domain. These are Tapecopy and Epson driver. Check them out if you are interested.

Club Info 93 out now!!

Posted by Luca on 2006-06-03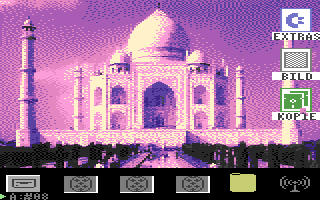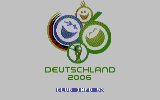 The pathological missing of new software we're stand in this period, has to surrender because a brand new issue of the long running german diskmagazine has been released. Thanks Erich for Club Info 93!

The main present of this issue is General View V1.1, a cute refined graphic utility, capable to read almost all the Plus/4 bitmap formats. That's a great effort by Data-land!
When the scene becomes feeble, Unlimited battens down the hatches!
Copyright © Plus/4 World Team, 2001-2018