News

2018
2018/02
3
2018/01
7
Total:
10
Avg.:
5
2017
2017/12
6
2017/11
5
2017/10
6
2017/09
4
2017/08
4
2017/07
9
2017/06
8
2017/05
4
2017/04
5
2017/03
7
2017/02
6
2017/01
15
Total:
79
Avg.:
6.5
2016
2016/12
10
2016/11
7
2016/10
4
2016/09
5
2016/08
1
2016/07
7
2016/06
4
2016/05
6
2016/04
2
2016/03
4
2016/02
3
2016/01
6
Total:
59
Avg.:
4.9
2015
2015/12
10
2015/11
8
2015/10
7
2015/09
5
2015/08
2
2015/07
1
2015/06
4
2015/05
7
2015/04
6
2015/03
4
2015/02
6
2015/01
1
Total:
61
Avg.:
5
2014
2014/12
7
2014/11
5
2014/10
4
2014/09
7
2014/08
12
2014/07
7
2014/06
4
2014/05
3
2014/04
6
2014/03
2
2014/02
4
2014/01
5
Total:
66
Avg.:
5.5
2013
2013/12
6
2013/11
7
2013/10
4
2013/09
5
2013/08
5
2013/07
5
2013/06
3
2013/05
4
2013/04
5
2013/03
8
2013/02
4
2013/01
2
Total:
58
Avg.:
4.8
2012
2012/12
6
2012/11
4
2012/10
5
2012/09
3
2012/08
6
2012/07
4
2012/06
4
2012/05
10
2012/04
2
2012/03
3
2012/02
3
2012/01
4
Total:
54
Avg.:
4.5
2011
2011/12
4
2011/11
1
2011/10
1
2011/09
3
2011/08
3
2011/07
8
2011/06
7
2011/05
5
2011/04
2
2011/03
2
2011/02
6
2011/01
2
Total:
44
Avg.:
3.6
2010
2010/12
1
2010/11
3
2010/10
3
2010/09
2
2010/08
3
2010/07
4
2010/06
5
2010/05
2
2010/04
8
2010/03
1
2010/02
3
2010/01
2
Total:
37
Avg.:
3
2009
2009/12
8
2009/11
7
2009/10
7
2009/09
4
2009/08
4
2009/07
1
2009/06
3
2009/05
1
2009/04
9
2009/03
2
2009/02
6
2009/01
3
Total:
55
Avg.:
4.5
2008
2008/12
3
2008/11
6
2008/10
5
2008/09
4
2008/08
3
2008/06
6
2008/05
6
2008/04
2
2008/03
3
2008/02
9
2008/01
5
Total:
52
Avg.:
4.7
2007
2007/12
1
2007/11
3
2007/10
5
2007/09
2
2007/08
7
2007/07
6
2007/06
7
2007/05
4
2007/04
10
2007/03
9
2007/02
14
2007/01
8
Total:
76
Avg.:
6.3
2006
2006/12
4
2006/11
6
2006/10
6
2006/09
7
2006/08
13
2006/07
5
2006/06
7
2006/05
1
2006/04
11
2006/03
5
2006/02
4
2006/01
11
Total:
80
Avg.:
6.6
2005
2005/12
9
2005/11
12
2005/10
11
2005/09
17
2005/08
9
2005/07
3
2005/06
1
2005/05
3
2005/04
9
2005/03
6
2005/02
6
2005/01
7
Total:
93
Avg.:
7.7
2004
2004/12
9
2004/11
14
2004/10
10
2004/09
19
2004/08
9
2004/07
10
2004/06
13
2004/05
8
2004/04
23
2004/03
9
2004/02
17
2004/01
16
Total:
157
Avg.:
13
2003
2003/12
20
2003/11
14
2003/10
20
2003/09
23
2003/08
21
2003/07
22
2003/06
15
2003/05
18
2003/04
8
2003/03
11
2003/02
13
2003/01
19
Total:
204
Avg.:
17
2002
2002/12
12
2002/11
11
2002/10
12
2002/09
16
2002/08
9
2002/07
13
2002/06
8
2002/05
12
2002/04
9
2002/03
6
2002/02
3
2002/01
5
Total:
116
Avg.:
9.6
2001
2001/12
1
2001/11
1
2001/10
4
2001/09
4
Total:
10
Avg.:
2.5
2000
2000/08
1
2000/04
1
Total:
2
Avg.:
1
/
1




Crackers' Demo 5!

Posted by Csabo on 2016-07-30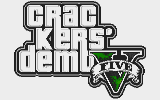 Crackers' Demo 5 is here! CD5...
...is an old-school megademo
...is super compatible: works on any disk drive (or SD2IEC), works on NTSC machines (making it the first and only NTSC megademo), and should gracefully stop on pretty much any Commodore computer.
...was made by 24 people (Ati, aNdy, Bubis, Chronos, Csabo, Degauss, gerliczer, Harry, Kichy, Lavina, Luca, Mad, MMS, Moldi, Murphy, Ninja, Nukem, PPCS, siz, Skoro, Spektro, 5tarbuck, TMR, Unreal), from 6 countries (Canada, England, Finland, Germany, Hungary, Italy)
...contains 20 parts (plus an intro and credits), making it the biggest demo in the CD series
...takes up 3 disks, 1520 blocks, 374 kilobytes
...has a run time of around 38 minutes
...was presented at the Arok 2016 party
Read comments

YAPE 1.0.10

Posted by Luca on 2016-07-23
Coders never go on holiday, and they need safe and versatile tools for their tasks! That's the reason why Gaia just released YAPE version 1.0.10 in the season of sundowns over the sea and fires on the shore at midnight.

This time, some of the most ancient bugs have to say bye forever:

- show subfolders as type CBM in IEC/filesystem mode;
- implemented monitor watchpoint/breakpoint ranges;
- watchpoint context displayed when hit;
- improved speedometer to cater for non-standard, longer frames;
- occasionally stuck joystick states when emulated thru the keyboard fixed (long outstanding bug!);
- uninitialized variable in a newly optimized part of SID engine patched;
- digitized palette in non-CRT mode fixed;
- rasterline counter overflow fix;
- weird and random save PRG dialog crash fixed.

Download it from the official page.
Be the first to comment!

Pac-Pac!

Posted by Csabo on 2016-07-11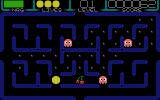 Assassins crew brightens up our summer with their brand new just-released game called Pac-Pac. It's a Pac Man clone, coded by game developer veteran Skoro. Guide your dot-eating hero through 64 different screens. Smooth gameplay, beautiful colours and overall attention to detail: it's a fun game that's totally worth checking out and playing! Be sure to check out the YouTube video as well.
Read comments
Copyright © Plus/4 World Team, 2001-2018