News

2018
2018/02
3
2018/01
7
Total:
10
Avg.:
5
2017
2017/12
6
2017/11
5
2017/10
6
2017/09
4
2017/08
4
2017/07
9
2017/06
8
2017/05
4
2017/04
5
2017/03
7
2017/02
6
2017/01
15
Total:
79
Avg.:
6.5
2016
2016/12
10
2016/11
7
2016/10
4
2016/09
5
2016/08
1
2016/07
7
2016/06
4
2016/05
6
2016/04
2
2016/03
4
2016/02
3
2016/01
6
Total:
59
Avg.:
4.9
2015
2015/12
10
2015/11
8
2015/10
7
2015/09
5
2015/08
2
2015/07
1
2015/06
4
2015/05
7
2015/04
6
2015/03
4
2015/02
6
2015/01
1
Total:
61
Avg.:
5
2014
2014/12
7
2014/11
5
2014/10
4
2014/09
7
2014/08
12
2014/07
7
2014/06
4
2014/05
3
2014/04
6
2014/03
2
2014/02
4
2014/01
5
Total:
66
Avg.:
5.5
2013
2013/12
6
2013/11
7
2013/10
4
2013/09
5
2013/08
5
2013/07
5
2013/06
3
2013/05
4
2013/04
5
2013/03
8
2013/02
4
2013/01
2
Total:
58
Avg.:
4.8
2012
2012/12
6
2012/11
4
2012/10
5
2012/09
3
2012/08
6
2012/07
4
2012/06
4
2012/05
10
2012/04
2
2012/03
3
2012/02
3
2012/01
4
Total:
54
Avg.:
4.5
2011
2011/12
4
2011/11
1
2011/10
1
2011/09
3
2011/08
3
2011/07
8
2011/06
7
2011/05
5
2011/04
2
2011/03
2
2011/02
6
2011/01
2
Total:
44
Avg.:
3.6
2010
2010/12
1
2010/11
3
2010/10
3
2010/09
2
2010/08
3
2010/07
4
2010/06
5
2010/05
2
2010/04
8
2010/03
1
2010/02
3
2010/01
2
Total:
37
Avg.:
3
2009
2009/12
8
2009/11
7
2009/10
7
2009/09
4
2009/08
4
2009/07
1
2009/06
3
2009/05
1
2009/04
9
2009/03
2
2009/02
6
2009/01
3
Total:
55
Avg.:
4.5
2008
2008/12
3
2008/11
6
2008/10
5
2008/09
4
2008/08
3
2008/06
6
2008/05
6
2008/04
2
2008/03
3
2008/02
9
2008/01
5
Total:
52
Avg.:
4.7
2007
2007/12
1
2007/11
3
2007/10
5
2007/09
2
2007/08
7
2007/07
6
2007/06
7
2007/05
4
2007/04
10
2007/03
9
2007/02
14
2007/01
8
Total:
76
Avg.:
6.3
2006
2006/12
4
2006/11
6
2006/10
6
2006/09
7
2006/08
13
2006/07
5
2006/06
7
2006/05
1
2006/04
11
2006/03
5
2006/02
4
2006/01
11
Total:
80
Avg.:
6.6
2005
2005/12
9
2005/11
12
2005/10
11
2005/09
17
2005/08
9
2005/07
3
2005/06
1
2005/05
3
2005/04
9
2005/03
6
2005/02
6
2005/01
7
Total:
93
Avg.:
7.7
2004
2004/12
9
2004/11
14
2004/10
10
2004/09
19
2004/08
9
2004/07
10
2004/06
13
2004/05
8
2004/04
23
2004/03
9
2004/02
17
2004/01
16
Total:
157
Avg.:
13
2003
2003/12
20
2003/11
14
2003/10
20
2003/09
23
2003/08
21
2003/07
22
2003/06
15
2003/05
18
2003/04
8
2003/03
11
2003/02
13
2003/01
19
Total:
204
Avg.:
17
2002
2002/12
12
2002/11
11
2002/10
12
2002/09
16
2002/08
9
2002/07
13
2002/06
8
2002/05
12
2002/04
9
2002/03
6
2002/02
3
2002/01
5
Total:
116
Avg.:
9.6
2001
2001/12
1
2001/11
1
2001/10
4
2001/09
4
Total:
10
Avg.:
2.5
2000
2000/08
1
2000/04
1
Total:
2
Avg.:
1
/
1




The Flowers Have Arrived!

Posted by Csabo on 2004-04-29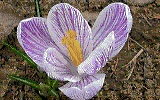 Plus/4 World is proud to present this very hot (0-day) warez for your demoviewing pleasure: Flowers by Ati/GS! The demo displays two beautiful pictures taken by the author with a FUJI S5000 camera, using the MultiColour FLI mode. Check it out! Many thanks to Ati for this new release!

*** www.commodore16.com ***

Posted by MIK on 2004-04-27
Ladies and Gentleman roll up, roll up! The offical grand opening of www.commodore16.com has just started! Chris who managed to snap up the domain www.commodore16.com has been true to his word and launched an all new C16/Plus4 related web site for your viewing pleasure!

The full story and more as to why Chris has dedicated his awesome URL to our beloved platform will all become clear once you head on over and with respect its great to see such a URL being put to good use! So what are you wainting for? Hit the link below and bookmark it now!

New Covers and TAPs from Crown!

Posted by Csabo on 2004-04-26
Crown continues to contribute with excellent items to our collection. Let's see what today's new pack brings: Bomb Jack: full Encore release cover and TAP files for both sides. Diamond Mine, Droid One: cover scans and TAP files. Fortress Underground: Cassette covers and TAP file which for the first time, a is non-crack version of this game. The Way of the Tiger: full Gremlin release cover replacement. Das Rätsel der 7. Kolonie: TAP file has been added. Many thanks for these!




Tom Thumb Editor!

Posted by Csabo on 2004-04-24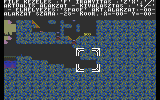 Now this one is truly a total shocker: there is actually a Tom Thumb Editor in existence! And not a bad one either, plus it even runs on a C16! Visit this site c16.xw.hu to find an English language homepage about the C16, some tools, and yeah, two previously unknown programs. Well Tom fanatics, this is what you have been waiting for! Let's see who can make a new pyramid for Tom fans to explore. Big thanks to Crown for finding this treasure!

2 Rare Ones from ebay!

Posted by Csabo on 2004-04-23
Before the next set of new stuff makes its way online, we'd like to bring these two covers to your attention: Mindbenders and Icicle Works, both hunted down on ebay actions. Obviously they are not the best quality, but they will have to do until someone finds a better cover scan. The Icicle Works (Single Release) cover is especially interesting (and obviously rare) - even the old veterans have NOT seen this cover artwork, as most people have the Bundle Release (no graphics). The single release of the game also has the C64 version on it (hence the label "Multi Soft"), just like Locomotion. The cover is now added to the CBM page, and the only one left missing is Number Builder. Thanks to James C and Crown for these!

New Stuff From Crown!

Posted by Csabo on 2004-04-20
It's been a while since Crown sent us some stuff, but better late than never, so here it is. Let's start with Graphics Designer - as it turns out, this was actually a commercial release. Kingsoft sold it in Germany under the name Grafik Designer. We now have the covers (translators needed!) and the TAP file. Next up is Legende Im Eis, we have the front + back covers and the TAP file for this one as well. The final two items are full-size cover scan replacements for Ikari Warriors and Tomcat. Thanks to Crown for these!

Big Mac for Windows v0.10

Posted by MIK on 2004-04-20
BB Software has just released a 2 level demo of his Big Mac remake which now runs under windows! The full game is promised to be released some time in the future so until then head on over to BB Software's homepage and check it out now while its still hot!


3 New Unlimited Releases!

Posted by Csabo on 2004-04-20
We have just received word of 3 new software released by Erich/Unlimited, all of them are converted C=64 basic progams. Ninja 2 and Resident Evil are ASCII movies, fun to watch. (Warning: these programs contain images of violence and coarse language. Viewer and parental discretion is advised.) The third one is a game called Wurf 1K. These new proggies raise the number of releases this year to a whopping 8.

New Stuff From Sidius!

Posted by Csabo on 2004-04-19
Sidius brings you some new and updated covers. First up we have a nice scan of Phantom by Tynesoft. Next up is the Kixx re-release cover for The Way Of The Tiger. This is the second C16/Plus4 game we found from the Kixx label. We're closing up with an alternative cover of the Trojan Light Pen package. Thanks for the stuff, enjoy!

A Few Rare Demos

Posted by Csabo on 2004-04-18
Good new demo-lovers: Plus/4 World is once again the first to bring you some old Plus/4 demos that were forgotten - until now. They are courtesy of Ati/GS: Back To Life, Digital Disc, Digital Sides, Famous Demo and Qtopia. But the real rarity is the debut demo from Gentlemen Software: First Demo (GS). Cool stuff! Remember to search through those old discs, you never know what you might find!

Two More From Ulysses777!

Posted by Csabo on 2004-04-17
We have two new covers and TAP files for you, coming straight from our good friend Ulysses777. Tower of Evil now has a TAP file which is the C16 & Plus/4 version, plus a cover replacement for the Alternative Software release. (This game has a lot of covers, as it was re-released twice.) Our second item is Soccer Boss, we have new cover scans and the TAP file for this game. The cover scan is for the Alternative Software release, just like the one we already had on our site, but strangely the cover artwork is different. Many thanks to Ulysses777 for these (and sorry for the delay). Enjoy!

4 Rare Cover Scans!

Posted by Csabo on 2004-04-17

Rüdiger dug up some more suprising rare covers for us. We have two Microdeal cover scans added today, Jerusalem (Adventure 2) and Ultimate (Adventure 4). This finally completes the Microdeal Adventure Series - unless there is a 6th one out there that we don't know about. Anyway, moving on to Operation Hawaii, a German adventure game. Haven't even heard of that one, eh? It's time to look it up then! One cool thing about those German games is that they always mention the C=116 on the covers. Finally, and probably the most interesting piece is Masterbase covers. Instead of going into details, just go and take a look. Many thanks to Rüdiger for these rare ones! Enjoy!

Drea-M-time Reloaded!

Posted by Csabo on 2004-04-16
That's right, Larry/WLS follows up with another picture pack. These five piccies have been apparently converted with version 2.4 of his converter, and (if possible) they look even better than the previous ones. What can we say about this release? No demo, but the image quality is simply mindblowing. So check out Drea-M-time Reloaded!

Tom Thumb goes Techno crazy!

Posted by MIK on 2004-04-13
Once again Tom Thumb's classic tune is the subject of another remix and this time he's gone Techno crazy! This remix uses the essence of the Tom Thumb theme tune to bring you a Robert Miles (Children) style track with a hint of Udo's Ghost Town slapped in for good measure.

A part of the Ghost Town's tune was hidden in Tom Thumb itself, if you remember you could stand on stairs and the like where a little ditto tune would start playing and in the right place would play part of the Ghost Town theme. Bringing this into play its amazing how much of Udo's musical work has been squeezed out which suits this track style so well. Anyways enough of the chit chat, strap on your dancing shoes and grab a copy of Tom Thumb Techno (mp3 format) now and hear it for yourselfs!



An Easter Surprise From Larry/WLS

Posted by Csabo on 2004-04-13
Drea-M-time 2004 is here from Larry/WLS! It's not quite a demo, but rather a collection of standalone images converted with the author's new FLI converter (version 2.1). However, the color definition (okay, here it comes, watch out now, we will say this publicly) puts the C64 to shame. Check it out, it's your Plus/4 nearly at it best - at least in the graphics department.

New Stuff From Ulysses777

Posted by Csabo on 2004-04-08
Here is your daily cover scan + TAP file fix from our good friend Ulysses777! First up we have a new cover for Ace +4, this one is the Gamebusters release. (Some of you may recall this company's name popping up when we added an Ace 2 cover from them.) Next we finally have a nice cover for Alien Attack. We move onto Pheenix, and this one is also brand new never before seen, plus we have the TAP file as well. Space 2 is next, we have a new front/back cover, and this one does not have the German instructions added like the one we already had. Last but not least here is the original version of Torpedo Run. We can now see how the game looked before "JopaSoft" cracked it... Cool stuff, and there is more to come so stay tuned!

Rare Pirate Adventure Cover Found!

Posted by Csabo on 2004-04-07
Yes, we have major backlog with the already submitted covers (we thank you for your patience), but this one cover just HAD to be added. For one it was easy to add and it relates to some recent news. Anywho, Sidius strikes back with the Australian(!) release cover of Pirate Adventure! Hmm, is there a pattern to this? :-) We might as well mark Atomic Mission with "Australian Release cover wanted", since that one is the third of the trio of Scott Adams adventure cartridges. At any rate, it is nice to see this previously unknown one being added. Many thanks to Sidius!

Invaders by Livewire!

Posted by Csabo on 2004-04-06

Allright, another cool new one! Ulysses777 sent in a new pack of stuff, and this is the first item (the rest to be add later). It is once again a never-before-seen game, called Invaders by Livewire. Yes, the name tells all, but don't dismiss it too quickly. It is actually very nicely done (even the tape loader is cool), an enjoyable game. Wooh baby, where have you been hiding all this time? Check it out, we have the works (cover, tap file, etc). Many thanks to Ulysses for this discovery!

Astronomy 1 from SVS

Posted by Csabo on 2004-04-05
We are pleased to announce that April will NOT be another month to pass without any new releases for the Plus/4. SVS of FIRE is here to save the day with Astronomy 1. It's an English translated + improved version of Astronomia 2, an older release. As you can expect from him, it's well done and high quality. Check it out!

Main new features info and a more explaination of program could be found on Cbm264 site: http://www.cbm264.com/svs/svsindex.html

MasterBase and MiDos added!

Posted by Csabo on 2004-04-05
I came across this one disk among the hundreds of Plus/4 floppies collecting dust on my shelf. One side has Masterbase and the other has MiDos on it. I had them for more than a decade, and knowing that we've been collectively working on this database for about 5 years, I thought they must already be online. Wrong! Neither have been mentioned... Well, I quickly backed them up (amazingly the disks were still good), and now here they are. Both are German language utilities, pretty cool ones at that. Original documentation and covers would be cool!

Let our call be heard once again: Plus/4'ers of the world, it is your sacred duty to check your disk archives, and backup ANY and ALL old software before they are forgotten or lost!

Rare Strange Odyssey Cover Found!

Posted by Csabo on 2004-04-05

It's always such a surprising (but good) feeling to find a little part of the Commodore histrory that was previously unknown. These programs and pictures won't mean much (if anything) to others, only the real Plus/4 fanatic is happy to see them. Well, we're a site for Plus/4 fanatics, aren't we? Good. So without further ado, go and check out this Australian release cover of Strange Odyssey, with totally different artwork from the other two covers. One must be real lucky to have this in their collection. Big thanks to James C for hunting the cover down and Kirk (the owner of the image) for giving us permission to use it. Cheers!

New Emulator Released!

Posted by Csabo on 2004-04-01
Good news emulation fans! What some of you have already heard is true: the good people behind YAPE, VICE and ARTIFEX have joined forces and created the ultimate Plus/4 emulator: YICEFEX is here! After what reportedly been months of development, the existing codebase libraries have been merged into one. It's a glorious day for us indeed: in one package you get the accuracy of YAPE, speed of VICE and the advanced debugging features of ARTIFEX. We have tested it with all the "heavyweight" demos (which are known of their complex CPU and TED usage), and if there are any bugs, we have yet to find it. What, are you still reading this? Head on over and download your copy today!


(Another April Fools joke

)

Kikstart 2 - One of the last Mastertronic games have been found!

Posted by MIK on 2004-04-01
Sidius has found the Ultimate collectors game on eBay.de - Kikstart 2! Kikstart 2 was released back in 1987 and as you may know this was towards the end of Mastertonics awesome line up of games they released for the C16/Plus4.

As stated over at The Mastertronic Web site in a special report Kikstart 2 for C16/Plus4 was produced but only a limited amount was created after the master tape/copying hardware became faulty. It took a number of weeks to repair and within that time many more C64, Spectrum and Amstrad games were waiting to be pressed. Sadley Kickstart 2 for C16/Plus4 was put on the bottom of the pile because of the time lost with such demand for the other systems. Kikstart 2 for C16/Plus4 never made its way back into production because at the time the commercial profit that could of been made from our machine was all but gone.

For now Sidius has been most kind and has uploaded the cover for your viewing pleasure! PRG, D64 and TAPE images are to follow. We will let you know as soon as that happens! Many thanks to Sidius for hunting this one down!



(This was an April Fools joke, of course

)
Copyright © Plus/4 World Team, 2001-2018