News

2018
2018/02
3
2018/01
7
Total:
10
Avg.:
5
2017
2017/12
6
2017/11
5
2017/10
6
2017/09
4
2017/08
4
2017/07
9
2017/06
8
2017/05
4
2017/04
5
2017/03
7
2017/02
6
2017/01
15
Total:
79
Avg.:
6.5
2016
2016/12
10
2016/11
7
2016/10
4
2016/09
5
2016/08
1
2016/07
7
2016/06
4
2016/05
6
2016/04
2
2016/03
4
2016/02
3
2016/01
6
Total:
59
Avg.:
4.9
2015
2015/12
10
2015/11
8
2015/10
7
2015/09
5
2015/08
2
2015/07
1
2015/06
4
2015/05
7
2015/04
6
2015/03
4
2015/02
6
2015/01
1
Total:
61
Avg.:
5
2014
2014/12
7
2014/11
5
2014/10
4
2014/09
7
2014/08
12
2014/07
7
2014/06
4
2014/05
3
2014/04
6
2014/03
2
2014/02
4
2014/01
5
Total:
66
Avg.:
5.5
2013
2013/12
6
2013/11
7
2013/10
4
2013/09
5
2013/08
5
2013/07
5
2013/06
3
2013/05
4
2013/04
5
2013/03
8
2013/02
4
2013/01
2
Total:
58
Avg.:
4.8
2012
2012/12
6
2012/11
4
2012/10
5
2012/09
3
2012/08
6
2012/07
4
2012/06
4
2012/05
10
2012/04
2
2012/03
3
2012/02
3
2012/01
4
Total:
54
Avg.:
4.5
2011
2011/12
4
2011/11
1
2011/10
1
2011/09
3
2011/08
3
2011/07
8
2011/06
7
2011/05
5
2011/04
2
2011/03
2
2011/02
6
2011/01
2
Total:
44
Avg.:
3.6
2010
2010/12
1
2010/11
3
2010/10
3
2010/09
2
2010/08
3
2010/07
4
2010/06
5
2010/05
2
2010/04
8
2010/03
1
2010/02
3
2010/01
2
Total:
37
Avg.:
3
2009
2009/12
8
2009/11
7
2009/10
7
2009/09
4
2009/08
4
2009/07
1
2009/06
3
2009/05
1
2009/04
9
2009/03
2
2009/02
6
2009/01
3
Total:
55
Avg.:
4.5
2008
2008/12
3
2008/11
6
2008/10
5
2008/09
4
2008/08
3
2008/06
6
2008/05
6
2008/04
2
2008/03
3
2008/02
9
2008/01
5
Total:
52
Avg.:
4.7
2007
2007/12
1
2007/11
3
2007/10
5
2007/09
2
2007/08
7
2007/07
6
2007/06
7
2007/05
4
2007/04
10
2007/03
9
2007/02
14
2007/01
8
Total:
76
Avg.:
6.3
2006
2006/12
4
2006/11
6
2006/10
6
2006/09
7
2006/08
13
2006/07
5
2006/06
7
2006/05
1
2006/04
11
2006/03
5
2006/02
4
2006/01
11
Total:
80
Avg.:
6.6
2005
2005/12
9
2005/11
12
2005/10
11
2005/09
17
2005/08
9
2005/07
3
2005/06
1
2005/05
3
2005/04
9
2005/03
6
2005/02
6
2005/01
7
Total:
93
Avg.:
7.7
2004
2004/12
9
2004/11
14
2004/10
10
2004/09
19
2004/08
9
2004/07
10
2004/06
13
2004/05
8
2004/04
23
2004/03
9
2004/02
17
2004/01
16
Total:
157
Avg.:
13
2003
2003/12
20
2003/11
14
2003/10
20
2003/09
23
2003/08
21
2003/07
22
2003/06
15
2003/05
18
2003/04
8
2003/03
11
2003/02
13
2003/01
19
Total:
204
Avg.:
17
2002
2002/12
12
2002/11
11
2002/10
12
2002/09
16
2002/08
9
2002/07
13
2002/06
8
2002/05
12
2002/04
9
2002/03
6
2002/02
3
2002/01
5
Total:
116
Avg.:
9.6
2001
2001/12
1
2001/11
1
2001/10
4
2001/09
4
Total:
10
Avg.:
2.5
2000
2000/08
1
2000/04
1
Total:
2
Avg.:
1
/
1




Yape 0.44 is out!

Posted by Csabo on 2003-03-27
Version 0.44 of Yape is released! Among the new things are improved TED sound and some more fixes that brings us another small step closer to the real thing. For the full story and the download hit this link.

"Graphics" Docs Update and Demos

Posted by Csabo on 2003-03-26
The documentation for Graphics utility has been updated to V2.1 by SVS. The <-ARC function is now fully documented. He has also translated some BASIC demos enclosed in the package, and written some brief programs to demonstrate the power of this package. Download them all in a ZIP file here.

If you've looked at this utility, you realize that it's really a wonder that this was created. Easy 3D is BASIC on the Plus/4. We hope that the original creator of this package will be found one day. Until then it's just one more of those unanswered questions we've all been searching for...

Ati Improves M.E.S.S.

Posted by Csabo on 2003-03-25
Ati has submitted a patch to the code base of MESS emulator. The new code improves the TED emulation of playing digis. It has been accepted and incorporated! (View it here.) We've also heard some rumors that a new YAPE version is going to be out soon with super digi-sound emulation... We'll keep you posted.

Lone News 14 out now!

Posted by Csabo on 2003-03-24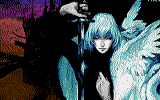 Luca released the 14th issue of Lone News +4 diskmagazine.
It contains news, reviews, an interview and the how-I-found-a-gem chapters.

Get it on rulez.org, or from the Lone News Page here at C=+4 World.

New stuff from Skoro/ASN and Tron Lamer Team!

Posted by Csabo on 2003-03-18
Tron Lamer Team released some fresh digi stuff in order to warm both your TED and your SIDcard.

Skoro of Assassin Crew finally finished his old Memory project. He also released the 2nd half of his big games cheats collection, called Help To Games 2, and a new issue of Mini News is also out. Too bad that this last one is in Hungarian, because it contains some comments regarding the infamous Reddi/SCN story from years ago...

All this and more now in New Uploads link.

Heartfixer Released

Posted by Csabo on 2003-03-17
Well, we're a bit late on reporting this news, but better late than never. Luca and bubis have released their cooperation demo "Heartfixer" (named after Luca's music that's featured in the demo).

There are simply no words to describe this thing, it's one of the best single file demos ever written on Plus/4. The quality of the effects, the style and the execution in this demo is just unparalelled in our scene.

The demo won 1st place in the mixed compo in FOReVER quattro, well deserved. We can only hope to see more productions like this in the future.

A Rare Package Discovered

Posted by Csabo on 2003-03-15
This newly discovered package will amaze you! (Probably) never before seen by almost anyone... SVS has found this rare gem, an graphics utility package, simply titled "Graphics". The name may not be too imaginative, but it can do wonders!

We don't know at this point who developed this, but some of the basic commands the package implements are in Italian. We are also not sure about the year, SVS says it's 87-88.

Check out the details page for the download, documentation and an image gallery! Two things to remember: all of these images were created with this package with only a few lines of code. Second, the documentation by SVS is still not complete, he is still working on reverse-engineering it. I took the liberty of converting it into HTML though, since some of our visitors can't read the .DOC format.

3 New TAPs up for grabs!

Posted by Csabo on 2003-03-08
Many thanks goto Ulysses777 for creating and sending in tape images of Gnasher, UXB and Wolf Pack so they could be archived and made available for all to see!

He has also scanned the game covers for UXB and Wolf Pack which will be added to the database in the very near future. At the same time we'll work on getting the instructions added for all 3 so watch this space! As always we are pleased to receive support which in turn makes Plus4 World a bigger and better place for us all. :-) Cheers once again Ulysses777.

PSYCHEDELIA - A Light Synthesiser

Posted by MIK on 2003-03-06
Psychedelia has to be one of the most unique titles ever to land on the C16/Plus4. For the first time you never got the chance to kill anything, there where no goals to reach and you could not lose. So what the hell did we have to do?

Psychedelia was infact a tool or as Jeff Minter said "an entertainment" where you could create your own light show in-time with music. This in itself is a concept that has never changed since that day! Take a look at WinAmp or Media Player, they all have plug-ins and in a similar way all display colourful graphics in-time to music. Of course with the limited spec of computers back then Jeff could only do so much, but what we do have was a remarkable achievement way ahead of its time.

Many thanks go to www.ukretro.co.uk for sending this title our way which in turn has allowed us to add the cover and full instructions for Psychedelia to our database! You may be surprised to find there is a whole range of options to play with and even the facility to record over 5 minutes of joystick inputs to memory! You can find the latest Psychedelic update right here!

Two Covers Added

Posted by Csabo on 2003-03-05


Today we've added the cassette covers for The Catacombs and Death or Glory. Two rare Commodore 16 games. Thanks to Hendrixe and Luca for the cover scans! This was long overdue, sorry for the delay guys. Still we are now up to 180 covers!

Various News

Posted by Csabo on 2003-03-03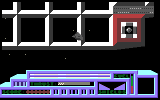 The extremely rare C16 gem, Death or Glory is here thanks to Luca. Cool eight directional scrolling shooting fun from 1987 by CRL. Download your copy now!

The first official release of 2003 on our platform, Club Info #73 is also here from Unlimited. Download from here. We have also received an email from Mr. Museum/Unlimited. He sent us the current memberlist of their group, which counts 5(!) active members.
Copyright © Plus/4 World Team, 2001-2018