News

2018
2018/02
3
2018/01
7
Total:
10
Avg.:
5
2017
2017/12
6
2017/11
5
2017/10
6
2017/09
4
2017/08
4
2017/07
9
2017/06
8
2017/05
4
2017/04
5
2017/03
7
2017/02
6
2017/01
15
Total:
79
Avg.:
6.5
2016
2016/12
10
2016/11
7
2016/10
4
2016/09
5
2016/08
1
2016/07
7
2016/06
4
2016/05
6
2016/04
2
2016/03
4
2016/02
3
2016/01
6
Total:
59
Avg.:
4.9
2015
2015/12
10
2015/11
8
2015/10
7
2015/09
5
2015/08
2
2015/07
1
2015/06
4
2015/05
7
2015/04
6
2015/03
4
2015/02
6
2015/01
1
Total:
61
Avg.:
5
2014
2014/12
7
2014/11
5
2014/10
4
2014/09
7
2014/08
12
2014/07
7
2014/06
4
2014/05
3
2014/04
6
2014/03
2
2014/02
4
2014/01
5
Total:
66
Avg.:
5.5
2013
2013/12
6
2013/11
7
2013/10
4
2013/09
5
2013/08
5
2013/07
5
2013/06
3
2013/05
4
2013/04
5
2013/03
8
2013/02
4
2013/01
2
Total:
58
Avg.:
4.8
2012
2012/12
6
2012/11
4
2012/10
5
2012/09
3
2012/08
6
2012/07
4
2012/06
4
2012/05
10
2012/04
2
2012/03
3
2012/02
3
2012/01
4
Total:
54
Avg.:
4.5
2011
2011/12
4
2011/11
1
2011/10
1
2011/09
3
2011/08
3
2011/07
8
2011/06
7
2011/05
5
2011/04
2
2011/03
2
2011/02
6
2011/01
2
Total:
44
Avg.:
3.6
2010
2010/12
1
2010/11
3
2010/10
3
2010/09
2
2010/08
3
2010/07
4
2010/06
5
2010/05
2
2010/04
8
2010/03
1
2010/02
3
2010/01
2
Total:
37
Avg.:
3
2009
2009/12
8
2009/11
7
2009/10
7
2009/09
4
2009/08
4
2009/07
1
2009/06
3
2009/05
1
2009/04
9
2009/03
2
2009/02
6
2009/01
3
Total:
55
Avg.:
4.5
2008
2008/12
3
2008/11
6
2008/10
5
2008/09
4
2008/08
3
2008/06
6
2008/05
6
2008/04
2
2008/03
3
2008/02
9
2008/01
5
Total:
52
Avg.:
4.7
2007
2007/12
1
2007/11
3
2007/10
5
2007/09
2
2007/08
7
2007/07
6
2007/06
7
2007/05
4
2007/04
10
2007/03
9
2007/02
14
2007/01
8
Total:
76
Avg.:
6.3
2006
2006/12
4
2006/11
6
2006/10
6
2006/09
7
2006/08
13
2006/07
5
2006/06
7
2006/05
1
2006/04
11
2006/03
5
2006/02
4
2006/01
11
Total:
80
Avg.:
6.6
2005
2005/12
9
2005/11
12
2005/10
11
2005/09
17
2005/08
9
2005/07
3
2005/06
1
2005/05
3
2005/04
9
2005/03
6
2005/02
6
2005/01
7
Total:
93
Avg.:
7.7
2004
2004/12
9
2004/11
14
2004/10
10
2004/09
19
2004/08
9
2004/07
10
2004/06
13
2004/05
8
2004/04
23
2004/03
9
2004/02
17
2004/01
16
Total:
157
Avg.:
13
2003
2003/12
20
2003/11
14
2003/10
20
2003/09
23
2003/08
21
2003/07
22
2003/06
15
2003/05
18
2003/04
8
2003/03
11
2003/02
13
2003/01
19
Total:
204
Avg.:
17
2002
2002/12
12
2002/11
11
2002/10
12
2002/09
16
2002/08
9
2002/07
13
2002/06
8
2002/05
12
2002/04
9
2002/03
6
2002/02
3
2002/01
5
Total:
116
Avg.:
9.6
2001
2001/12
1
2001/11
1
2001/10
4
2001/09
4
Total:
10
Avg.:
2.5
2000
2000/08
1
2000/04
1
Total:
2
Avg.:
1
/
1




Club Info 125

Posted by Csabo on 2012-02-28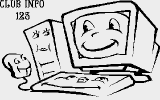 Erich/Unlimited is here with the latest issue of Club Info. The German disk mag is packed with articles, as usual. From the B side of the disk:
- Draw in polarkoordinaten, Achimedische Spirale, Ellipse/Parameter, Circle envelope, Spiraleffekt, Roehengraphik, Sechsecke, Club Info 125: files that accompany the "Tips & Tricks" chapter.
- Green Things From Outer Space: Erich touched up a C64 guy's game.
- Awari/Mancala, Zahlenraten: a game converted from the PET and a number guessing game.
- Worlds 2: a story with PETSCII graphics.
- Garfield Comic: a new demo from Erich.
Thanks for this stuff to Erich, download it and enjoy!
Read comments

Galli - New Game Released

Posted by Csabo on 2012-02-22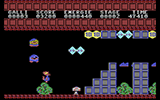 An unexpected treasure turned up on our forums from Nino: Galli. It's a side-scrolling platformer (this genre is somewhat of a rarity on our platform), and it runs ok a C16 to boot. It was developed from 1989-1995, and it now finally sees the day of light. Definitely worth checking out! Click the link below to read the original post and comments.
Read comments

Moldi's Treasure 5/10

Posted by Luca on 2012-02-14
Uuuuuh we missed for so much time, did you feel the absence? Well, let's end the silence, we're back to give you the 5th chapter of our saga. Here comes a new big bunch of lost and forgotten stuff rescued and reloaded from the personal archive of Moldi!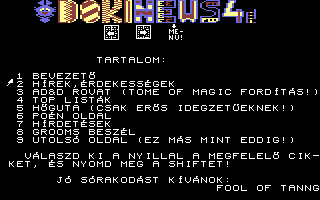 Leitmotif of this issue is: omg we've completely missed some magazines! There's a whole series of Doki News issues hidden out there we've never heard about! And now all the five in the row are stored here ready to be spread. And talking about mags, here come from the sands of time two missing issues, part of well known collections: No News! 4 as one of the last Delta System releases, the even more obscure Korak Times 9 and Lamer News #008, with the latter one being misteriously created by TGM of Scorpions.
Fresh stuff on the utilities side too! Char-editor 2.0 is the powerful tool coded and used by Attila Kardos to finish off his games, and looks like a Botticelli for chars. The original version of 64'er Masterbase Plus/4 (aka Masterbase) has found its way to the surface, and so have done a couple of disk tools coded by TFSS. I've seen several times some texts on screen displayed with big chars, and now we've found the editor which produced'em: Mega Writer I by Dr. Mad/EVS. At last, the most wanted F-C Trans Plus/4 has been saved from the dark, TLC was searching for this one since years!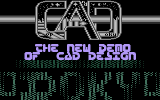 What about the demos? Well, first of all, a perfectly working version of CAD Box Demo has been found, and we're now able to enjoy the whole trip into the Doky and Cop's coding. The Moldi's archive preserved very rare demos, and some are beginning to come out of the hole: Metallica Demo created by TBC and Radio Speech by TYCB are from that side, and others will follow for sure. Do you know that W-Man coded a second adult oriented picture show? Well, the retrieval of Porno Show 2 has given us the chance to clean up some lost x-rated stuff (demos games and...educational too?) that were missing into our archive, and some of them are very old (e.g. Picture Show 1 by MAT!). Oh yes, this is that particular update ;)
Who said games? Légicsata (LEH)! This bomber-style game written in BASIC and dated 1988 has various interesting and original addons to the traditional bomber game, but it has difficultly spreaded because of the unlucky homonymy with the most famous Légicsata, but now justice at last, it's here! Moreover, a working version of Aranyalmák, cited in an old Hungarian magazine, has been found and stored, although we don't know yet who is SABE, claimed to be the coder.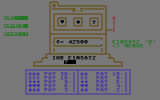 This is the complete list for the 5th batch, enjoy all of them and wait for the sixth session, we'll try to reach it in a decent time:
Doki News 1, Doki News 2, Doki News 3, Doki News 4, Doki News 5, TFSS-nibble V7.4, TFSS-packer V8.5, Prosort+ (hungarian), 2x2 Karakter Keszlet, A4 Printer, No News! 4, Mega-tool, BOB-packer 1.0, 64'er Masterbase Plus/4 (original), Char-editor 2.0, Mega Writer I, Skoro's Coder V1.2, Sector Editor, Korak Times 9, Lamer News #008, Aircraft, Kikstart Plus, Legicsata (LEH), Teke Jatek, Teke, Big Casino, Aranyalmák, Auto Zone (LEH), Super Boulder (hungarian), Cartoon 1, Cartoon 2, CAD Box Demo, F-C Trans Plus/4, Italo-mix, Radio Speech, Porno Show 2, The Camera, Picture Show 1, Metallica Demo, Sex Pause 48 Scenes, Demo Designer Info, Flipper (Basic), Flipper 2, Funny Girls (2 versions).
Read comments
Copyright © Plus/4 World Team, 2001-2018