News

2018
2018/04
3
2018/03
3
2018/02
5
2018/01
7
Total:
18
Avg.:
4.5
2017
2017/12
6
2017/11
5
2017/10
6
2017/09
4
2017/08
4
2017/07
9
2017/06
8
2017/05
4
2017/04
5
2017/03
7
2017/02
6
2017/01
15
Total:
79
Avg.:
6.5
2016
2016/12
10
2016/11
7
2016/10
4
2016/09
5
2016/08
1
2016/07
7
2016/06
4
2016/05
6
2016/04
2
2016/03
4
2016/02
3
2016/01
6
Total:
59
Avg.:
4.9
2015
2015/12
10
2015/11
8
2015/10
7
2015/09
5
2015/08
2
2015/07
1
2015/06
4
2015/05
7
2015/04
6
2015/03
4
2015/02
6
2015/01
1
Total:
61
Avg.:
5
2014
2014/12
7
2014/11
5
2014/10
4
2014/09
7
2014/08
12
2014/07
7
2014/06
4
2014/05
3
2014/04
6
2014/03
2
2014/02
4
2014/01
5
Total:
66
Avg.:
5.5
2013
2013/12
6
2013/11
7
2013/10
4
2013/09
5
2013/08
5
2013/07
5
2013/06
3
2013/05
4
2013/04
5
2013/03
8
2013/02
4
2013/01
2
Total:
58
Avg.:
4.8
2012
2012/12
6
2012/11
4
2012/10
5
2012/09
3
2012/08
6
2012/07
4
2012/06
4
2012/05
10
2012/04
2
2012/03
3
2012/02
3
2012/01
4
Total:
54
Avg.:
4.5
2011
2011/12
4
2011/11
1
2011/10
1
2011/09
3
2011/08
3
2011/07
8
2011/06
7
2011/05
5
2011/04
2
2011/03
2
2011/02
6
2011/01
2
Total:
44
Avg.:
3.6
2010
2010/12
1
2010/11
3
2010/10
3
2010/09
2
2010/08
3
2010/07
4
2010/06
5
2010/05
2
2010/04
8
2010/03
1
2010/02
3
2010/01
2
Total:
37
Avg.:
3
2009
2009/12
8
2009/11
7
2009/10
7
2009/09
4
2009/08
4
2009/07
1
2009/06
3
2009/05
1
2009/04
9
2009/03
2
2009/02
6
2009/01
3
Total:
55
Avg.:
4.5
2008
2008/12
3
2008/11
6
2008/10
5
2008/09
4
2008/08
3
2008/06
6
2008/05
6
2008/04
2
2008/03
3
2008/02
9
2008/01
5
Total:
52
Avg.:
4.7
2007
2007/12
1
2007/11
3
2007/10
5
2007/09
2
2007/08
7
2007/07
6
2007/06
7
2007/05
4
2007/04
10
2007/03
9
2007/02
14
2007/01
8
Total:
76
Avg.:
6.3
2006
2006/12
4
2006/11
6
2006/10
6
2006/09
7
2006/08
13
2006/07
5
2006/06
7
2006/05
1
2006/04
11
2006/03
5
2006/02
4
2006/01
11
Total:
80
Avg.:
6.6
2005
2005/12
9
2005/11
12
2005/10
11
2005/09
17
2005/08
9
2005/07
3
2005/06
1
2005/05
3
2005/04
9
2005/03
6
2005/02
6
2005/01
7
Total:
93
Avg.:
7.7
2004
2004/12
9
2004/11
14
2004/10
10
2004/09
19
2004/08
9
2004/07
10
2004/06
13
2004/05
8
2004/04
23
2004/03
9
2004/02
17
2004/01
16
Total:
157
Avg.:
13
2003
2003/12
20
2003/11
14
2003/10
20
2003/09
23
2003/08
21
2003/07
22
2003/06
15
2003/05
18
2003/04
8
2003/03
11
2003/02
13
2003/01
19
Total:
204
Avg.:
17
2002
2002/12
12
2002/11
11
2002/10
12
2002/09
16
2002/08
9
2002/07
13
2002/06
8
2002/05
12
2002/04
9
2002/03
6
2002/02
3
2002/01
5
Total:
116
Avg.:
9.6
2001
2001/12
1
2001/11
1
2001/10
4
2001/09
4
Total:
10
Avg.:
2.5
2000
2000/08
1
2000/04
1
Total:
2
Avg.:
1
/
1




SVS Ultimate Map Updated

Posted by Csabo on 2008-10-23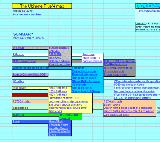 SVS has just released the new version (1.5) of his Ultimate Map. (As per his suggestion, we dropped the word "ROM" from the name as it deals with many other areas as well.) This file is an excellent guide to the inner workings of the C16/Plus4, you'll find many hardcore details not available anywhere else. A few new topics: solving RS232 bugs, latest into on the "@S bug", secret characters on OS96 charset. Cheers to SVS for his work! Download it and enjoy!

New Game Release: Trans Logic 2

Posted by Csabo on 2008-10-22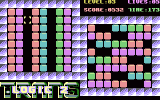 Skoro/Assassins (who is one of the most active coders on the scene) completed his new project, a game called Trans Logic 2. As the number two in the title indicates, it is indeed a sequel to Trans Logic. The object of the game is to slide rows and columns of colorful stones on the left side of the screen, and complete each level by matching the pattern on the right side. The game only runs on PAL machines, but it will run on an unexpanded C16. Cheers to Skoro for providing us with new stuff and releasing this game.

Botticelli Bilderdisks Zero To Six

Posted by Csabo on 2008-10-19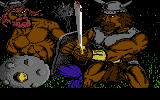 You may have visited a few programs in our database that are part of a series. One of the series is Botticelli Bilderdisk. While we do have many parts of it (31 and 32 are releases of this year so you may be familiar with it), it's not complete. We asked our active German scener friend Erich of Unlimited about the missing parts. He's been hard at work making D64 images of these so that our archive can offer it to everyone. The series apparently starts at part zero, and we've just added parts zero to six. Check 'em out!

Hires Color 2 Picture Show Released

Posted by Csabo on 2008-10-09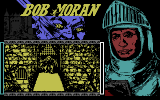 Here's a belated note about the release of Hires Color 2. It's new picture show by Erich of Unlimited, using the Magica picture viewer. It occupies two disk sides, contains 32 images and it's the second in series. Check it out!

Club Info 107 Released

Posted by Csabo on 2008-10-05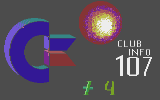 Erich/Unlimited has just sent us the very latest release of the German diskmag Club Info. Issue 107 contains the usual side of articles (news, software reviews and tips, hardware, etc). The flipside has recently released programs and also some new stuff: Alligator Swamp, Pundit, Wuerfel Reaktion and White Barrows. Cheers to Erich for this new release and his continued hard work!
Copyright © Plus/4 World Team, 2001-2018