News

2018
2018/02
3
2018/01
7
Total:
10
Avg.:
5
2017
2017/12
6
2017/11
5
2017/10
6
2017/09
4
2017/08
4
2017/07
9
2017/06
8
2017/05
4
2017/04
5
2017/03
7
2017/02
6
2017/01
15
Total:
79
Avg.:
6.5
2016
2016/12
10
2016/11
7
2016/10
4
2016/09
5
2016/08
1
2016/07
7
2016/06
4
2016/05
6
2016/04
2
2016/03
4
2016/02
3
2016/01
6
Total:
59
Avg.:
4.9
2015
2015/12
10
2015/11
8
2015/10
7
2015/09
5
2015/08
2
2015/07
1
2015/06
4
2015/05
7
2015/04
6
2015/03
4
2015/02
6
2015/01
1
Total:
61
Avg.:
5
2014
2014/12
7
2014/11
5
2014/10
4
2014/09
7
2014/08
12
2014/07
7
2014/06
4
2014/05
3
2014/04
6
2014/03
2
2014/02
4
2014/01
5
Total:
66
Avg.:
5.5
2013
2013/12
6
2013/11
7
2013/10
4
2013/09
5
2013/08
5
2013/07
5
2013/06
3
2013/05
4
2013/04
5
2013/03
8
2013/02
4
2013/01
2
Total:
58
Avg.:
4.8
2012
2012/12
6
2012/11
4
2012/10
5
2012/09
3
2012/08
6
2012/07
4
2012/06
4
2012/05
10
2012/04
2
2012/03
3
2012/02
3
2012/01
4
Total:
54
Avg.:
4.5
2011
2011/12
4
2011/11
1
2011/10
1
2011/09
3
2011/08
3
2011/07
8
2011/06
7
2011/05
5
2011/04
2
2011/03
2
2011/02
6
2011/01
2
Total:
44
Avg.:
3.6
2010
2010/12
1
2010/11
3
2010/10
3
2010/09
2
2010/08
3
2010/07
4
2010/06
5
2010/05
2
2010/04
8
2010/03
1
2010/02
3
2010/01
2
Total:
37
Avg.:
3
2009
2009/12
8
2009/11
7
2009/10
7
2009/09
4
2009/08
4
2009/07
1
2009/06
3
2009/05
1
2009/04
9
2009/03
2
2009/02
6
2009/01
3
Total:
55
Avg.:
4.5
2008
2008/12
3
2008/11
6
2008/10
5
2008/09
4
2008/08
3
2008/06
6
2008/05
6
2008/04
2
2008/03
3
2008/02
9
2008/01
5
Total:
52
Avg.:
4.7
2007
2007/12
1
2007/11
3
2007/10
5
2007/09
2
2007/08
7
2007/07
6
2007/06
7
2007/05
4
2007/04
10
2007/03
9
2007/02
14
2007/01
8
Total:
76
Avg.:
6.3
2006
2006/12
4
2006/11
6
2006/10
6
2006/09
7
2006/08
13
2006/07
5
2006/06
7
2006/05
1
2006/04
11
2006/03
5
2006/02
4
2006/01
11
Total:
80
Avg.:
6.6
2005
2005/12
9
2005/11
12
2005/10
11
2005/09
17
2005/08
9
2005/07
3
2005/06
1
2005/05
3
2005/04
9
2005/03
6
2005/02
6
2005/01
7
Total:
93
Avg.:
7.7
2004
2004/12
9
2004/11
14
2004/10
10
2004/09
19
2004/08
9
2004/07
10
2004/06
13
2004/05
8
2004/04
23
2004/03
9
2004/02
17
2004/01
16
Total:
157
Avg.:
13
2003
2003/12
20
2003/11
14
2003/10
20
2003/09
23
2003/08
21
2003/07
22
2003/06
15
2003/05
18
2003/04
8
2003/03
11
2003/02
13
2003/01
19
Total:
204
Avg.:
17
2002
2002/12
12
2002/11
11
2002/10
12
2002/09
16
2002/08
9
2002/07
13
2002/06
8
2002/05
12
2002/04
9
2002/03
6
2002/02
3
2002/01
5
Total:
116
Avg.:
9.6
2001
2001/12
1
2001/11
1
2001/10
4
2001/09
4
Total:
10
Avg.:
2.5
2000
2000/08
1
2000/04
1
Total:
2
Avg.:
1
/
1




Version 0.45 of Yape released!

Posted by Csabo on 2003-04-30
The most notable features are the initial FLI-support (check the database for demos) and a couple of bugfixes among which one is making it possible again to play the Winter Events and Summer Events TAPs. As always, you can read the full story and the download the new version from the author's website and its download page!

All The Small Things

Posted by Csabo on 2003-04-29
We have a few interesting news-bits to report.

Dan from

Germany sent us word that you can download all of his releases from www.bo-anerges.de. This includes the FlexGrid intro, which we were missing for a while.

The Best Poetry is yet another rare work of the infamous Korak from

Hungary. Those who speak the language should definitely check it out, it's good for a few laughs.

Finally please welcome Fireant (Paul Footman) from

England, the newest member of Plus/4 World. He has promised us some additional info on Soccer Boss.

Soccer Boss Cover!

Posted by Csabo on 2003-04-27

A new cover scan for this 1987 soccer manager type game is here. Many thanks to Fireant for scanning and contributing this to Plus/4 World! The software details on this title are also complete, year, original price, etc. So check out the Soccer Boss page now!

New Club Info Out

Posted by Csabo on 2003-04-24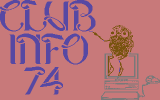 The 74th issue of the German diskmag Club Info is here. The release marks the 10th new program for our platform this year. Besides the usual tons of articles, the B side carries lots of new stuff, including the new Heartfixer demo and some newer games.

Also new from Unlimited: all issues of the old diskmag Video Plus/4 are now online at the Unlimited website. Follow this link to check it out - soon to be part of our ever growing database.

Many thanks to Michael (Mr. Museum of ULTD) for the news!


Gotu Homepage Updated!

Posted by Csabo on 2003-04-18
Lavina is back to the scene life, and today he has updated the Gotu homepage. Check out the Contest section for an update on the C16 DemoCompo! We also have a deadline in sight, which is September 2003. Will this mark the start of a new era of demos for our beloved platform? Only time will tell... Meanwhile, let the coding begin!

Omega's Pumpkin

Posted by Csabo on 2003-04-07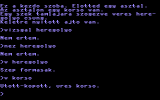 We have found another old program that no-one seemed to have: it's Pumpkin Plusz (yes with a Z, that's the hungarian spelling). This Hungarian language text adventure is one of the very few games written by Omega. He was the official funnyman of the legendary group EVS, and one of the best graphicians of the Hungarian Plus/4 scene. We have a portrait of Omega, and check out his page for a little gallery featuring some nice logos and images by him.

Plus/4 Emulator v1.16 Released!

Posted by Csabo on 2003-04-02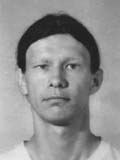 Say hello to Vladimir Lidovski (Litwr), the developer of the very first Plus/4 emulator. He has been added to our members database, and he's the first Russian Plus/4 enthusiast among us! Vladimir has made some further improvements on his emu, increasing the version number to 1.16. Download it from his website. He as also sent us a picture for the Faces of the Scene gallery. With some help from Ati, we now have .PRG versions of 4 of his softwares, also available on his site.

Cool stuff, thanks guys!


Zophar's Domain seized by US government

Posted by Gaia on 2003-04-01
We all knew this would happen sooner or later... Zophar's Domain was seized by the U.S. Goverment for violating the Copyright Law. I can't really find words to express my feelings, because I'm stunned for the moment.

(That was of course an April's Fools joke

)
Copyright © Plus/4 World Team, 2001-2018