News

2018
2018/02
3
2018/01
7
Total:
10
Avg.:
5
2017
2017/12
6
2017/11
5
2017/10
6
2017/09
4
2017/08
4
2017/07
9
2017/06
8
2017/05
4
2017/04
5
2017/03
7
2017/02
6
2017/01
15
Total:
79
Avg.:
6.5
2016
2016/12
10
2016/11
7
2016/10
4
2016/09
5
2016/08
1
2016/07
7
2016/06
4
2016/05
6
2016/04
2
2016/03
4
2016/02
3
2016/01
6
Total:
59
Avg.:
4.9
2015
2015/12
10
2015/11
8
2015/10
7
2015/09
5
2015/08
2
2015/07
1
2015/06
4
2015/05
7
2015/04
6
2015/03
4
2015/02
6
2015/01
1
Total:
61
Avg.:
5
2014
2014/12
7
2014/11
5
2014/10
4
2014/09
7
2014/08
12
2014/07
7
2014/06
4
2014/05
3
2014/04
6
2014/03
2
2014/02
4
2014/01
5
Total:
66
Avg.:
5.5
2013
2013/12
6
2013/11
7
2013/10
4
2013/09
5
2013/08
5
2013/07
5
2013/06
3
2013/05
4
2013/04
5
2013/03
8
2013/02
4
2013/01
2
Total:
58
Avg.:
4.8
2012
2012/12
6
2012/11
4
2012/10
5
2012/09
3
2012/08
6
2012/07
4
2012/06
4
2012/05
10
2012/04
2
2012/03
3
2012/02
3
2012/01
4
Total:
54
Avg.:
4.5
2011
2011/12
4
2011/11
1
2011/10
1
2011/09
3
2011/08
3
2011/07
8
2011/06
7
2011/05
5
2011/04
2
2011/03
2
2011/02
6
2011/01
2
Total:
44
Avg.:
3.6
2010
2010/12
1
2010/11
3
2010/10
3
2010/09
2
2010/08
3
2010/07
4
2010/06
5
2010/05
2
2010/04
8
2010/03
1
2010/02
3
2010/01
2
Total:
37
Avg.:
3
2009
2009/12
8
2009/11
7
2009/10
7
2009/09
4
2009/08
4
2009/07
1
2009/06
3
2009/05
1
2009/04
9
2009/03
2
2009/02
6
2009/01
3
Total:
55
Avg.:
4.5
2008
2008/12
3
2008/11
6
2008/10
5
2008/09
4
2008/08
3
2008/06
6
2008/05
6
2008/04
2
2008/03
3
2008/02
9
2008/01
5
Total:
52
Avg.:
4.7
2007
2007/12
1
2007/11
3
2007/10
5
2007/09
2
2007/08
7
2007/07
6
2007/06
7
2007/05
4
2007/04
10
2007/03
9
2007/02
14
2007/01
8
Total:
76
Avg.:
6.3
2006
2006/12
4
2006/11
6
2006/10
6
2006/09
7
2006/08
13
2006/07
5
2006/06
7
2006/05
1
2006/04
11
2006/03
5
2006/02
4
2006/01
11
Total:
80
Avg.:
6.6
2005
2005/12
9
2005/11
12
2005/10
11
2005/09
17
2005/08
9
2005/07
3
2005/06
1
2005/05
3
2005/04
9
2005/03
6
2005/02
6
2005/01
7
Total:
93
Avg.:
7.7
2004
2004/12
9
2004/11
14
2004/10
10
2004/09
19
2004/08
9
2004/07
10
2004/06
13
2004/05
8
2004/04
23
2004/03
9
2004/02
17
2004/01
16
Total:
157
Avg.:
13
2003
2003/12
20
2003/11
14
2003/10
20
2003/09
23
2003/08
21
2003/07
22
2003/06
15
2003/05
18
2003/04
8
2003/03
11
2003/02
13
2003/01
19
Total:
204
Avg.:
17
2002
2002/12
12
2002/11
11
2002/10
12
2002/09
16
2002/08
9
2002/07
13
2002/06
8
2002/05
12
2002/04
9
2002/03
6
2002/02
3
2002/01
5
Total:
116
Avg.:
9.6
2001
2001/12
1
2001/11
1
2001/10
4
2001/09
4
Total:
10
Avg.:
2.5
2000
2000/08
1
2000/04
1
Total:
2
Avg.:
1
/
1




J!

Posted by Luca on 2010-04-23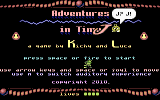 Jumping has never been harder, dodging has never been harder too. We need a better device!

That's because, by popular demand, Adventures In Time is now upgraded to J! Save the whole universe using your joystick now!

Read comments

New Game Released: Adventures In Time!

Posted by Luca on 2010-04-22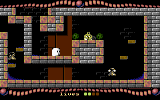 The dice has been thrown, but the world doesn't know it...yet!
A disastrous distortion in the time flow needs to be ignited only, the infernal machine awaits for you, a curious yellow snorkel-shaking bouncy thing, during your free walk in the woods. And it has got its bet back, you pushed that damn button!
Will you pass out like a nerdy crybaby, or will you push till becoming a real hero?

After the weird retina-striking advertising performed with the release of Time Travel Slideshow, Kichy of Assassins is very proud to present this little cute undemanding platform game: Adventures In Time! Luca/FIRE helped him here and there, with some animated characters and an intense usage of TED sound.
Get your dangerous trip into several evocative rooms, dodging nasty foes, avoiding lava water and acid pits, and jumping on the right walls to reach the machine and stop it. Improve your skills, reaching higher levels in your time traveller's ranking, try it better and better!
Assassins leave the challenge to you right now!
Read comments

YAPE Gets Watchpoints

Posted by Csabo on 2010-04-15
Gaia has just released an updated version of YAPE, the popular Commodore Plus/4 emulator. Version 0.86 has two big improvements. First, users can now set watchpoints (read, write, execute) in the built-in emulator monitor. This feature will no doubt be very popular among those who still hack the Plussy and its software. Second, there have been many improvements made to how full screen mode works. Get all the details and the download link from the official YAPE homepage!
Read comments

Blazin' Balls - Trailblazer Reborn for new Generation on Xbox 360!

Posted by MIK on 2010-04-10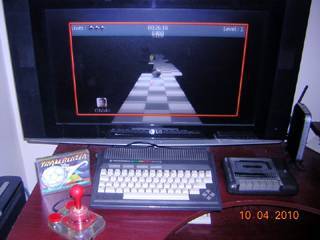 Along Time Ago on a Commodore not so far way...

Shaun Southern's classic Trailblazer, one of the most loved games and the biggest surprise of it's time fell out of the sky from no where Christmas 1986. It made our jaws hit the floor because for the first time we had something very unique and special on a machine you would of thought it impossible. Indeed we are talking about the most colourful, breakneck speed of chess board tiled flooring game since Sega gave birth to Space Harrier the arcades!

Trailblazer was here to test our 8bit reflexes to the limit and the fan's flocked in their 1000's to play it, (on a C64 maybe) but it's one title that has stayed in our hearts for as long as we can count the grey hairs on our head! One such Plus/4 enthusiast DrMistry of Mstar Games has set about making his very own version for XBOX 360 called Blazin' Balls. Once again the Cosmic Causeway is in play as well as the endless chasms of doom and all the colour floor tiles you know and love, but this time things have been taken up a gear with DrMistry adding his own spice to the mix. For the first time you now have coins to collect along the way adding to the challenge for those high score freaks among you! There is also a new ball bounce mechanics in play allowing you to jump higher if you have the skills to pull them off and new to the game is an earthquake like tile which shakes the screen and the floor starts to shrink before your very eyes!! Just like the original this is pure arcade gaming heaven and for only 80mps from the Xbox 360 marketplace this is like taking candy away from a babies hand at that crazy price! Two years in the making and a brand new machine with HDTV 720p support to play it on! What are you waiting for... The original Custom Sound track??? Make your own. :)

In the mean time head on over to the official Xbox 360 Marketplace to find out more. Link: Blazin' Balls
Read comments

Myth Beats Politics

Posted by Luca on 2010-04-09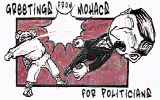 Being a citizen too, a scener has to raise his voice, debating his own views in the public and social matter, be a participating element in his nation's politics.

On the occasion of the first election turn in Hungary (will be held in April 11), Monarchy (who else?) takes its position, releasing Busopunch, a little placid stand-taking production, which explains the group's point of view about the weakness that many people noticed around this event. The matter has been afforded...with a taste of local folklore, as you can see.

Thanks Csio, your faith in politics will be very appreciated ;)
Be the first to comment!

SVS Ultimate Map Updated To Version 1.6

Posted by SVS on 2010-04-08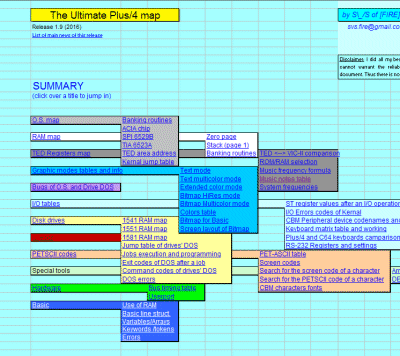 SVS has released the new version of main Plus/4 software info source: Ultimate map. A lot of little improvements and bugfixings.
You can download it from here.
(Ultimate Map has been downloaded 1570 times till current date!)


Be the first to comment!

Conan Comics Preview

Posted by Csabo on 2010-04-08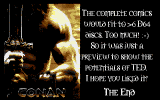 Hot on the tails of the update from SVS, MMS is back again with another picture show. Conan Comics Preview features the late John Buscema's artwork, it's a part of Conan: The Garden Of Death And Life. Love it? Hate it? Let your opinions be heard, the author would be happy to receive any feedback. Enjoy!
Be the first to comment!

Happy Easter From Team Unlimited: Club Info 116

Posted by Csabo on 2010-04-04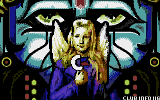 Erich/Ultd is sending a "Happy Easter" to all Plus/4 fans with their new release: Issue 116 of Club Info is here. Non-german speakers can flip to side b of the disk to find - among other things - the following: Stonloader, Schnueffler, Slot 16, Fiammiferi (German), and a new version of Zagan Warrior (Ultd). Enjoy!
Be the first to comment!
Copyright © Plus/4 World Team, 2001-2018