News

2018
2018/04
3
2018/03
3
2018/02
5
2018/01
7
Total:
18
Avg.:
4.5
2017
2017/12
6
2017/11
5
2017/10
6
2017/09
4
2017/08
4
2017/07
9
2017/06
8
2017/05
4
2017/04
5
2017/03
7
2017/02
6
2017/01
15
Total:
79
Avg.:
6.5
2016
2016/12
10
2016/11
7
2016/10
4
2016/09
5
2016/08
1
2016/07
7
2016/06
4
2016/05
6
2016/04
2
2016/03
4
2016/02
3
2016/01
6
Total:
59
Avg.:
4.9
2015
2015/12
10
2015/11
8
2015/10
7
2015/09
5
2015/08
2
2015/07
1
2015/06
4
2015/05
7
2015/04
6
2015/03
4
2015/02
6
2015/01
1
Total:
61
Avg.:
5
2014
2014/12
7
2014/11
5
2014/10
4
2014/09
7
2014/08
12
2014/07
7
2014/06
4
2014/05
3
2014/04
6
2014/03
2
2014/02
4
2014/01
5
Total:
66
Avg.:
5.5
2013
2013/12
6
2013/11
7
2013/10
4
2013/09
5
2013/08
5
2013/07
5
2013/06
3
2013/05
4
2013/04
5
2013/03
8
2013/02
4
2013/01
2
Total:
58
Avg.:
4.8
2012
2012/12
6
2012/11
4
2012/10
5
2012/09
3
2012/08
6
2012/07
4
2012/06
4
2012/05
10
2012/04
2
2012/03
3
2012/02
3
2012/01
4
Total:
54
Avg.:
4.5
2011
2011/12
4
2011/11
1
2011/10
1
2011/09
3
2011/08
3
2011/07
8
2011/06
7
2011/05
5
2011/04
2
2011/03
2
2011/02
6
2011/01
2
Total:
44
Avg.:
3.6
2010
2010/12
1
2010/11
3
2010/10
3
2010/09
2
2010/08
3
2010/07
4
2010/06
5
2010/05
2
2010/04
8
2010/03
1
2010/02
3
2010/01
2
Total:
37
Avg.:
3
2009
2009/12
8
2009/11
7
2009/10
7
2009/09
4
2009/08
4
2009/07
1
2009/06
3
2009/05
1
2009/04
9
2009/03
2
2009/02
6
2009/01
3
Total:
55
Avg.:
4.5
2008
2008/12
3
2008/11
6
2008/10
5
2008/09
4
2008/08
3
2008/06
6
2008/05
6
2008/04
2
2008/03
3
2008/02
9
2008/01
5
Total:
52
Avg.:
4.7
2007
2007/12
1
2007/11
3
2007/10
5
2007/09
2
2007/08
7
2007/07
6
2007/06
7
2007/05
4
2007/04
10
2007/03
9
2007/02
14
2007/01
8
Total:
76
Avg.:
6.3
2006
2006/12
4
2006/11
6
2006/10
6
2006/09
7
2006/08
13
2006/07
5
2006/06
7
2006/05
1
2006/04
11
2006/03
5
2006/02
4
2006/01
11
Total:
80
Avg.:
6.6
2005
2005/12
9
2005/11
12
2005/10
11
2005/09
17
2005/08
9
2005/07
3
2005/06
1
2005/05
3
2005/04
9
2005/03
6
2005/02
6
2005/01
7
Total:
93
Avg.:
7.7
2004
2004/12
9
2004/11
14
2004/10
10
2004/09
19
2004/08
9
2004/07
10
2004/06
13
2004/05
8
2004/04
23
2004/03
9
2004/02
17
2004/01
16
Total:
157
Avg.:
13
2003
2003/12
20
2003/11
14
2003/10
20
2003/09
23
2003/08
21
2003/07
22
2003/06
15
2003/05
18
2003/04
8
2003/03
11
2003/02
13
2003/01
19
Total:
204
Avg.:
17
2002
2002/12
12
2002/11
11
2002/10
12
2002/09
16
2002/08
9
2002/07
13
2002/06
8
2002/05
12
2002/04
9
2002/03
6
2002/02
3
2002/01
5
Total:
116
Avg.:
9.6
2001
2001/12
1
2001/11
1
2001/10
4
2001/09
4
Total:
10
Avg.:
2.5
2000
2000/08
1
2000/04
1
Total:
2
Avg.:
1
/
1




Carrion's First Plus/4 Work

Posted by Luca on 2011-05-23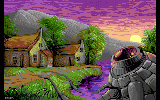 Few weeks after the fantastic Wonderland, the picture that has given an unchallenged victory at Busödore Party 2011 to Piesiu, here comes another great leader graphician from the C64 scene.
It's now the turn of Carrion/Miracles to show true arts on the Plus/4, releasing Landing In The Village, whose subject seems to be a translation of Carrion's arrival on the 264 series shores: an alien artifact getting in contact with an unaware village. He did this little gem converting the original NUFLI C64 picture into an interlaced Plus/4 MFLI, and both version has been released at the same time.
We're just able to feel the sparkles of a forthcoming friction between who will like it so much, and who will dislike it because of its second-hand...landing on our machine :) In any case, nobody should moan about this unexpected great piece of art, and we love discussions so much in the very end:) Waiting for a fully dedicated Plus/4 picture, welcome Carrion!
Be the first to comment!

YAPE 1.0.1 Is Out!

Posted by Chronos on 2011-05-22
After more than 8 months, at last. It certainly felt less than that. There are not many new features, but the support for the lightpen is certainly an interesting one. Note, that not the commercial joystick port variant (Trojan lightpen) is supported but a different one that plugged into the user (RS-232) port. It has better quality software support.

The changes in this release are:

- Homebrew user port lightpen support
- IEC drive directory mode now recognizes USR files (.USR extension)
- Win95 compatibility problem with the OPENFILENAME struct size fixed
- TED sound bug correction
- Watchpoint & monitor fixes
- Printer reverse mode bug fixed

You can grab the release at the usual place: Yape Homepage or check the Yape page.

Read comments

Moldi's Treasure 2/10 + Rare Italian Tape

Posted by Luca on 2011-05-22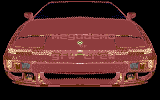 I'm so sorry, it's my fault, I know! Here comes the second-out-of-ten shootout, straight from the treasure chest that Moldi gave to us. A second bunch which has been uploaded on the archive more than a week ago, but you know lazyness and springtime are married since the beginning of the universe...oh well, better later than never ;)
The ace in the hole of this time no doubt is the retrieval of GFW Megademo. The whole scene have just seen part of this Guys From West's production in a onesided release which has been spreaded under the title Best of GFW Mega. We didn't know what killed the official version of this demo, which is one whole disk big in its original shape, hence please: any info is very welcome, even from the authors!
Other notable entries are: the early Leonardo version, claimed to be bugged (TLC will explain ;) ); the mysterious New$Reel #12 (alt), which is plausibly an alternative version of the issue 12 (why?); the correct diskside versions of Logo Paint (finally!) and Deluxe Driver V5.0; an alternative version of Unisoft's "Torpedó" coded by LEH that casts some doubt on which arguably is the version that has been commercially released on tape; last but not least, any info about the weird Emco utility will be welcome.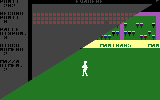 Oh, and a little add-on! A rare Italian Mantra Software compilation on tape has been bought from eBay and then archived as .TAP files. Olimpia 1 / Evadere includes two hacks: Olimpia 1 as hack of Olympiad by Tynesoft, and Evadere as hack of King Size Tennis.

This is the complete list for the 2nd batch, enjoy all of them and wait for the third session:
GFW Megademo, Partizans, Fighting Warrior (crack), Golden Baton (crack), Logical Ball (alt), Leonardo (alt), Manager (hu), Paint Cube, Spy Vs Spy I, Torpedó 10x10, Torpedo (Ivánka), Torpedó (Unisoft alt), Tutti Frutti 4, Tutti Frutti 5, Tutti Frutti 6, New$Reel #12 (alt), Shit News 01, 6-os Lotto, 12kb Auf Plus4, 64-kb-copy, Buvos Lampacskak, Drive Justage, Deluxe Driver V5.0 (fix), Emco, Loader 93, Logo Displayer V1.0, Logo Paint (fix), MC-Packer V1.1, MC-Packer V2.2, MC-Packer V3.1, Minimenu, Moldi Loader, Moldi-compresser V1.0, Moldi's Packer V3.0 (versions), Nail Board, News Editor V4.1 (versions), Orok-naptar, Oroknaptar V2.10, Print Shop. Reklam, Super Copy, Supermon Plus4, Textverarbeitung, Toto-lotto Tippek, Tramp Kid Map, Turbo Copy Disk Tape, Variaciós Lotto.
Read comments

A Rare Hungarian Tape Found

Posted by Csabo on 2011-05-16

Bear(tm) found another rare treasure: a copy of Oszkár A Lovag. This Hungarian game was not very well known in the scene. It got a rave review in Terror News 16, but other than that, no notable mentions. This is actually the first time we can confirm the name, as the crack was simply spread as "Oscar". The game itself is a tough platformer, guide your hero (Oscar The Knight) through 6 wings of a castle.

Check out the cover artwork and be envious :-) Big thanks to Bear(tm) for hunting this down and sending it to us!
Read comments

Moldi's Treasure 1/10

Posted by Luca on 2011-05-02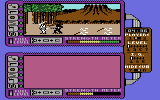 That's what we love about big meetings with several sceners: you can only gain more and more, in fun, knowledge, social skills...and treasures!

As you probably have read in the Busodore Party's Report, this time the chest keeper was Moldi. Going along with a very bright idea, he came in Mohács with an unique gem: a pendrive with his own Plus/4 collection on! Easy life in 2011, being able to move with you more than 400 disks into your palm.
In the later days, the archive has been under investigation for several days. And, in the very end, from that holy pendrive, we've extracted more than 400 previously unseen programs! Yes, no need to rub your eyes, we've written "400 unseen programs"!


Ok, let's clarify: what do we mean with unseen programs? Well...everything!
Into our toiled selection, there are ancestral demos, ridiculous FLI pic's attempts, BASIC written disk tools, level edited games, complete versions of previously incomplete stuff, obscure educational programs, great games which have been badly spreaded, missing b-sides, weird packers, famous users'games cracks...
With all these fantastic programs, our database will get very close to completeness once they'll get all in. They are a very big amount to be added in two or three batches. Hence, our view is this one: we will complete the entry in approx. ten batches, whereas one average batch contains about 40-45 of them. We will try to keep the batches balanced in genres and quality of the entries: several utilities, some demos, some games educationals and mags, with a couple of mainly remarkable programs over all.

So, let's start, this is the first bunch being sent out. The bigger surprise of this first date is with no doubt Spy Collection, the rare game collection in which Bag stored all the three Spy Vs Spy conversions from C64, with their music, cute intros, IRQ loader for 1541 and 1551 disk drives. A great one! We now have 6 entries of the Nyuszika Tanit educational games, and we also have found a 100% working version of Drive megademo, and the very rare b-side of Digi-mania. Blockout and Digiripper V1.0 have been fixed with the original disk versions.

This is the complete list for the 1st batch, enjoy all of them and wait for our second spitout:
Digi-mania (fix), Drive (fix), Nyuszika Tanít 2, Nyuszika Tanít 3, Nyuszika Tanít 4, Nyuszika Tanít 5, Nyuszika Tanít 6, Typing Teacher, Battle Axe (1541), Blockout (fix), POD (trainer), Powerball 2, Powerball 3, Rockman 4, Rockman 5, Rockman 6, Rockman 7, Rockman 8, Rockman 9, Rockman 10, Spy Collection, Tomb of Tarrabash (trainer), Tutti Frutti Games, Calendari (Editoriale Video), Compatible Turbo Tape, Digiripper V1.0 (fix), Lightpen Demo, Lightpen-drawing V3.0, Loncsi Turbo, Monitor V3.0, Multi Botticelli (version), Moldi's Set, Naptarkeszito, Plus/4 Disk Protector V1.0, Rajztábla 3 (crack), Szuper Katalogus V3.2, Time Killer V1.0, Time-printer 2.5, Tool Basic 7.0, Users Adress, W-man Packer, Wordpro +4 (version), Zak Wizzard V1.2, Digital Parts.
Read comments
Copyright © Plus/4 World Team, 2001-2018