News

2018
2018/02
3
2018/01
7
Total:
10
Avg.:
5
2017
2017/12
6
2017/11
5
2017/10
6
2017/09
4
2017/08
4
2017/07
9
2017/06
8
2017/05
4
2017/04
5
2017/03
7
2017/02
6
2017/01
15
Total:
79
Avg.:
6.5
2016
2016/12
10
2016/11
7
2016/10
4
2016/09
5
2016/08
1
2016/07
7
2016/06
4
2016/05
6
2016/04
2
2016/03
4
2016/02
3
2016/01
6
Total:
59
Avg.:
4.9
2015
2015/12
10
2015/11
8
2015/10
7
2015/09
5
2015/08
2
2015/07
1
2015/06
4
2015/05
7
2015/04
6
2015/03
4
2015/02
6
2015/01
1
Total:
61
Avg.:
5
2014
2014/12
7
2014/11
5
2014/10
4
2014/09
7
2014/08
12
2014/07
7
2014/06
4
2014/05
3
2014/04
6
2014/03
2
2014/02
4
2014/01
5
Total:
66
Avg.:
5.5
2013
2013/12
6
2013/11
7
2013/10
4
2013/09
5
2013/08
5
2013/07
5
2013/06
3
2013/05
4
2013/04
5
2013/03
8
2013/02
4
2013/01
2
Total:
58
Avg.:
4.8
2012
2012/12
6
2012/11
4
2012/10
5
2012/09
3
2012/08
6
2012/07
4
2012/06
4
2012/05
10
2012/04
2
2012/03
3
2012/02
3
2012/01
4
Total:
54
Avg.:
4.5
2011
2011/12
4
2011/11
1
2011/10
1
2011/09
3
2011/08
3
2011/07
8
2011/06
7
2011/05
5
2011/04
2
2011/03
2
2011/02
6
2011/01
2
Total:
44
Avg.:
3.6
2010
2010/12
1
2010/11
3
2010/10
3
2010/09
2
2010/08
3
2010/07
4
2010/06
5
2010/05
2
2010/04
8
2010/03
1
2010/02
3
2010/01
2
Total:
37
Avg.:
3
2009
2009/12
8
2009/11
7
2009/10
7
2009/09
4
2009/08
4
2009/07
1
2009/06
3
2009/05
1
2009/04
9
2009/03
2
2009/02
6
2009/01
3
Total:
55
Avg.:
4.5
2008
2008/12
3
2008/11
6
2008/10
5
2008/09
4
2008/08
3
2008/06
6
2008/05
6
2008/04
2
2008/03
3
2008/02
9
2008/01
5
Total:
52
Avg.:
4.7
2007
2007/12
1
2007/11
3
2007/10
5
2007/09
2
2007/08
7
2007/07
6
2007/06
7
2007/05
4
2007/04
10
2007/03
9
2007/02
14
2007/01
8
Total:
76
Avg.:
6.3
2006
2006/12
4
2006/11
6
2006/10
6
2006/09
7
2006/08
13
2006/07
5
2006/06
7
2006/05
1
2006/04
11
2006/03
5
2006/02
4
2006/01
11
Total:
80
Avg.:
6.6
2005
2005/12
9
2005/11
12
2005/10
11
2005/09
17
2005/08
9
2005/07
3
2005/06
1
2005/05
3
2005/04
9
2005/03
6
2005/02
6
2005/01
7
Total:
93
Avg.:
7.7
2004
2004/12
9
2004/11
14
2004/10
10
2004/09
19
2004/08
9
2004/07
10
2004/06
13
2004/05
8
2004/04
23
2004/03
9
2004/02
17
2004/01
16
Total:
157
Avg.:
13
2003
2003/12
20
2003/11
14
2003/10
20
2003/09
23
2003/08
21
2003/07
22
2003/06
15
2003/05
18
2003/04
8
2003/03
11
2003/02
13
2003/01
19
Total:
204
Avg.:
17
2002
2002/12
12
2002/11
11
2002/10
12
2002/09
16
2002/08
9
2002/07
13
2002/06
8
2002/05
12
2002/04
9
2002/03
6
2002/02
3
2002/01
5
Total:
116
Avg.:
9.6
2001
2001/12
1
2001/11
1
2001/10
4
2001/09
4
Total:
10
Avg.:
2.5
2000
2000/08
1
2000/04
1
Total:
2
Avg.:
1
/
1




SD2IEC SID Player

Posted by Csabo on 2014-06-17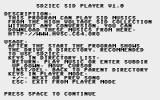 Our newest registered member, Epy has just released a little utility called SD2IEC SID Player. If you're a lucky owner of a BSZ SID card (see this forum topic), this may come in really handy. It can load SID files from HVSC and play them automatically. Check it out and enjoy!
Read comments

Virtual Cyclist by Grass

Posted by Csabo on 2014-06-12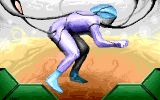 Some quick news about a fresh release: Flashback 2014 was a party in Australia that ended a few days ago. Grass represented the Plus/4 scene by submitting the only Plus/4 production: a picture called Virtual Cyclist. It came 6th. Check it out and enjoy!
Read comments

Club Info 134 Released!

Posted by Csabo on 2014-06-04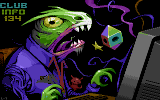 The second (out of four) issue of 2014 is here for Club Info: Erich/ULTD just released Club Info 134. (For those who don't know, Club Info is a long running German Commodore Plus/4 diskmag, released every three months.) The theme of this issue is celebrating 50 years BASIC. In that vein, there's several new BASIC examples/demos that can be found on the B-side of the disk. They are: Katze ASCII Print, Meriday in the morning, Walk Sprite-Animation, Indiana Jones PETSCII, Going Up PETSCII, Calculate It and Far Cry. Check it out and enjoy!
Be the first to comment!

Commando Loader

Posted by Csabo on 2014-06-01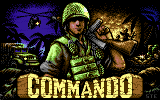 Chronos dropped a self-described "quick and dirty" release onto the scene: check out Commando Loader! It contains the improved version of a newly converted picture that was recently discussed on the forum. While your eyes feast on the pixel work, you can listen to Pigmy's conversion of the classic Rob Hubbard Commando tune! So... Enjoy :-)
Read comments
Copyright © Plus/4 World Team, 2001-2018