News

2018
2018/03
1
2018/02
5
2018/01
7
Total:
13
Avg.:
4.3
2017
2017/12
6
2017/11
5
2017/10
6
2017/09
4
2017/08
4
2017/07
9
2017/06
8
2017/05
4
2017/04
5
2017/03
7
2017/02
6
2017/01
15
Total:
79
Avg.:
6.5
2016
2016/12
10
2016/11
7
2016/10
4
2016/09
5
2016/08
1
2016/07
7
2016/06
4
2016/05
6
2016/04
2
2016/03
4
2016/02
3
2016/01
6
Total:
59
Avg.:
4.9
2015
2015/12
10
2015/11
8
2015/10
7
2015/09
5
2015/08
2
2015/07
1
2015/06
4
2015/05
7
2015/04
6
2015/03
4
2015/02
6
2015/01
1
Total:
61
Avg.:
5
2014
2014/12
7
2014/11
5
2014/10
4
2014/09
7
2014/08
12
2014/07
7
2014/06
4
2014/05
3
2014/04
6
2014/03
2
2014/02
4
2014/01
5
Total:
66
Avg.:
5.5
2013
2013/12
6
2013/11
7
2013/10
4
2013/09
5
2013/08
5
2013/07
5
2013/06
3
2013/05
4
2013/04
5
2013/03
8
2013/02
4
2013/01
2
Total:
58
Avg.:
4.8
2012
2012/12
6
2012/11
4
2012/10
5
2012/09
3
2012/08
6
2012/07
4
2012/06
4
2012/05
10
2012/04
2
2012/03
3
2012/02
3
2012/01
4
Total:
54
Avg.:
4.5
2011
2011/12
4
2011/11
1
2011/10
1
2011/09
3
2011/08
3
2011/07
8
2011/06
7
2011/05
5
2011/04
2
2011/03
2
2011/02
6
2011/01
2
Total:
44
Avg.:
3.6
2010
2010/12
1
2010/11
3
2010/10
3
2010/09
2
2010/08
3
2010/07
4
2010/06
5
2010/05
2
2010/04
8
2010/03
1
2010/02
3
2010/01
2
Total:
37
Avg.:
3
2009
2009/12
8
2009/11
7
2009/10
7
2009/09
4
2009/08
4
2009/07
1
2009/06
3
2009/05
1
2009/04
9
2009/03
2
2009/02
6
2009/01
3
Total:
55
Avg.:
4.5
2008
2008/12
3
2008/11
6
2008/10
5
2008/09
4
2008/08
3
2008/06
6
2008/05
6
2008/04
2
2008/03
3
2008/02
9
2008/01
5
Total:
52
Avg.:
4.7
2007
2007/12
1
2007/11
3
2007/10
5
2007/09
2
2007/08
7
2007/07
6
2007/06
7
2007/05
4
2007/04
10
2007/03
9
2007/02
14
2007/01
8
Total:
76
Avg.:
6.3
2006
2006/12
4
2006/11
6
2006/10
6
2006/09
7
2006/08
13
2006/07
5
2006/06
7
2006/05
1
2006/04
11
2006/03
5
2006/02
4
2006/01
11
Total:
80
Avg.:
6.6
2005
2005/12
9
2005/11
12
2005/10
11
2005/09
17
2005/08
9
2005/07
3
2005/06
1
2005/05
3
2005/04
9
2005/03
6
2005/02
6
2005/01
7
Total:
93
Avg.:
7.7
2004
2004/12
9
2004/11
14
2004/10
10
2004/09
19
2004/08
9
2004/07
10
2004/06
13
2004/05
8
2004/04
23
2004/03
9
2004/02
17
2004/01
16
Total:
157
Avg.:
13
2003
2003/12
20
2003/11
14
2003/10
20
2003/09
23
2003/08
21
2003/07
22
2003/06
15
2003/05
18
2003/04
8
2003/03
11
2003/02
13
2003/01
19
Total:
204
Avg.:
17
2002
2002/12
12
2002/11
11
2002/10
12
2002/09
16
2002/08
9
2002/07
13
2002/06
8
2002/05
12
2002/04
9
2002/03
6
2002/02
3
2002/01
5
Total:
116
Avg.:
9.6
2001
2001/12
1
2001/11
1
2001/10
4
2001/09
4
Total:
10
Avg.:
2.5
2000
2000/08
1
2000/04
1
Total:
2
Avg.:
1
/
1




Some New Type-in Games!

Posted by Ulysses777 on 2006-01-29

The book Using the Commodore 16 by Peter Gerrard contains a number of game listings, and now they are typed-in and ready for download. So, we have the following: Android Nim, an old classic converted from the PET version; Arrow C16, which is based on the Arrow game of the same name; Minefield C16, Moving Maze, Super Mind, Trap C16, Trapper, Wizzo and finally Castle Adventure C16, a fairly playable text adventure game. Enjoy!

Basic Reducer 2 Uploaded

Posted by Csabo on 2006-01-28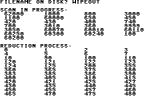 As SVS/FIRE promised on the forum, he dug up an old but useful utility. Check out Basic Reducer 2, which is an English translation of an Italian utility. It reduces a basic program by concatenating multiple basic lines into one (as long as they are not referenced by GOTOs, etc). The end result is a shorter basic program. It doesn't renumber them though, so AFTER reducing it's advisable to issue a RENUMBER 0,1 command. Thanks to SVS for this!

Plus/4 World now has RSS!

Posted by Csabo on 2006-01-23
We're hip! And to prove it, we've added RSS to Plus/4 World. Firefox and Opera users can enjoy it immediately (thanks to built in RSS support). If anyone out there is still brave enough to risk using IE, they can just use their RSS reader of choice (they really should Browse Happy instead). Enjoy!

Two Classic German C16 Games!

Posted by Csabo on 2006-01-23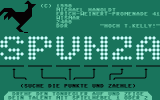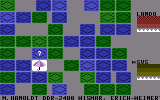 We've uploaded two previously unreleased games from M. Hanoldt. Spunza is a unique idea: find the dots by listenning to the sounds. Merk-As is a memory-game for up to four players, with customizable number of cards. These games are nicely developed (we've seen even commercial releases with weren't as playable), so they are a nice addition to the archive. Thanks to the author for these! Remember, if you have any old disks laying around at home, dig them up, you might find some unexpected treasure.

New Homepages!

Posted by Csabo on 2006-01-20
Following on the heels of the XeO3 WIP Weblog, two more of our members have put up new homepages. C16 Chris has uploaded almost all of his cover collection to his new site at c16chris.de. (More covers coming soon.) Ati has moved his homepage to ati-home.tar.hu. He has screenshots and descriptions of his productions, including a work-in-progress game, that looks quite promising. Nice to see a little growth in terms of places to visit... Check them out!

XeO3 WIP Weblog!

Posted by Luca on 2006-01-15

The most assiduous forum users probably just know that Mike Dailly is back, taking with him some useful spare time. Especially, XeO3 project found a new life during these last days.
Due to the first results achieved with actual code implementation, the whole project is undergoing important changes and decisive choices. In this scenario, there's no need in having an homepage full of unused graphics music gameplay and so on.
For all this, we launched a simple but nice XeO3 Work In Progress Weblog. Come back periodically to read it, and you'll know everything about day-by-day improvements related to our project.

The XeO3 WIP Weblog is just waiting for your comments!

Two New Covers and a Replacement!

Posted by Ulysses777 on 2006-01-15



Some new covers: first we have a full size replacement cover for Salvage, as well as a TAP file for this game. Next we have two new covers: the UK release cover for World Cup Carnival, and finally, the Supersoft release cover for Music Master, as well as the original G64 disk image and the full English manual! Enjoy!

Lone News 18 Released!

Posted by Csabo on 2006-01-05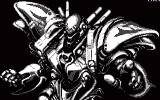 Luca/Fire beats everyone to the punch with the first release of 2006! The 18th issue of Lone News is here, with fresh toplist and news. There's also an interview with Graffiti, some CD4 memories, and a most interesting article regarding some unreleased Methabolix stuff... Download and read the mag to find out more!

An Interview with Bil Herd!

Posted by Csabo on 2006-01-03
This is a truly remarkable moment: one of the fathers (or gods) of the Plus/4 speaks out. Bil Herd gave an email interview to Gaia. Read his answers to not less than 32 questions. Fascinating stuff, and an absolute must read for everyone who is interested in the Commodore 264 series.


A surprising deathblow to 2005: Lunar Blitz and Reaxion!

Posted by Luca on 2006-01-02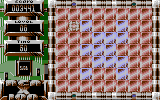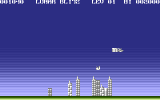 Just while Csabo was writing the year's review, T.M.R released two long awaited classy games: Lunar Blitz and Reaxion!
Smart gameplay, pretty nice graphics and great usage of TEDsound by 4-Mat (aka Matt Simmonds) and Sean Connolly, in these fresh Cosine newcomers on C16/+4!
Both games will be also available in old fashioned disk/tape formats at Cronosoft.
Run to get them: Jason's waiting for feedbacks!

We Are Family - 2nd Edition!

Posted by Csabo on 2006-01-02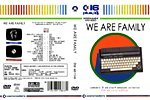 We are happy to report that the first demoscene DVD has sold out. The 50 (minus one) copies of the DVD went to:
- Hungary (32)
- Finnland (10)
- Italy (3)
- Germany (2)
- England (1)
- Canada (1)

Lacoste/Wilds is now offering the second edition, with a new cover design and same content. The price has also been lowered, so if you haven't gotten yours yet, the time to order is now! Check out our new We Are Family feature page for more details.
Copyright © Plus/4 World Team, 2001-2018