News

2018
2018/04
2
2018/03
3
2018/02
5
2018/01
7
Total:
17
Avg.:
4.2
2017
2017/12
6
2017/11
5
2017/10
6
2017/09
4
2017/08
4
2017/07
9
2017/06
8
2017/05
4
2017/04
5
2017/03
7
2017/02
6
2017/01
15
Total:
79
Avg.:
6.5
2016
2016/12
10
2016/11
7
2016/10
4
2016/09
5
2016/08
1
2016/07
7
2016/06
4
2016/05
6
2016/04
2
2016/03
4
2016/02
3
2016/01
6
Total:
59
Avg.:
4.9
2015
2015/12
10
2015/11
8
2015/10
7
2015/09
5
2015/08
2
2015/07
1
2015/06
4
2015/05
7
2015/04
6
2015/03
4
2015/02
6
2015/01
1
Total:
61
Avg.:
5
2014
2014/12
7
2014/11
5
2014/10
4
2014/09
7
2014/08
12
2014/07
7
2014/06
4
2014/05
3
2014/04
6
2014/03
2
2014/02
4
2014/01
5
Total:
66
Avg.:
5.5
2013
2013/12
6
2013/11
7
2013/10
4
2013/09
5
2013/08
5
2013/07
5
2013/06
3
2013/05
4
2013/04
5
2013/03
8
2013/02
4
2013/01
2
Total:
58
Avg.:
4.8
2012
2012/12
6
2012/11
4
2012/10
5
2012/09
3
2012/08
6
2012/07
4
2012/06
4
2012/05
10
2012/04
2
2012/03
3
2012/02
3
2012/01
4
Total:
54
Avg.:
4.5
2011
2011/12
4
2011/11
1
2011/10
1
2011/09
3
2011/08
3
2011/07
8
2011/06
7
2011/05
5
2011/04
2
2011/03
2
2011/02
6
2011/01
2
Total:
44
Avg.:
3.6
2010
2010/12
1
2010/11
3
2010/10
3
2010/09
2
2010/08
3
2010/07
4
2010/06
5
2010/05
2
2010/04
8
2010/03
1
2010/02
3
2010/01
2
Total:
37
Avg.:
3
2009
2009/12
8
2009/11
7
2009/10
7
2009/09
4
2009/08
4
2009/07
1
2009/06
3
2009/05
1
2009/04
9
2009/03
2
2009/02
6
2009/01
3
Total:
55
Avg.:
4.5
2008
2008/12
3
2008/11
6
2008/10
5
2008/09
4
2008/08
3
2008/06
6
2008/05
6
2008/04
2
2008/03
3
2008/02
9
2008/01
5
Total:
52
Avg.:
4.7
2007
2007/12
1
2007/11
3
2007/10
5
2007/09
2
2007/08
7
2007/07
6
2007/06
7
2007/05
4
2007/04
10
2007/03
9
2007/02
14
2007/01
8
Total:
76
Avg.:
6.3
2006
2006/12
4
2006/11
6
2006/10
6
2006/09
7
2006/08
13
2006/07
5
2006/06
7
2006/05
1
2006/04
11
2006/03
5
2006/02
4
2006/01
11
Total:
80
Avg.:
6.6
2005
2005/12
9
2005/11
12
2005/10
11
2005/09
17
2005/08
9
2005/07
3
2005/06
1
2005/05
3
2005/04
9
2005/03
6
2005/02
6
2005/01
7
Total:
93
Avg.:
7.7
2004
2004/12
9
2004/11
14
2004/10
10
2004/09
19
2004/08
9
2004/07
10
2004/06
13
2004/05
8
2004/04
23
2004/03
9
2004/02
17
2004/01
16
Total:
157
Avg.:
13
2003
2003/12
20
2003/11
14
2003/10
20
2003/09
23
2003/08
21
2003/07
22
2003/06
15
2003/05
18
2003/04
8
2003/03
11
2003/02
13
2003/01
19
Total:
204
Avg.:
17
2002
2002/12
12
2002/11
11
2002/10
12
2002/09
16
2002/08
9
2002/07
13
2002/06
8
2002/05
12
2002/04
9
2002/03
6
2002/02
3
2002/01
5
Total:
116
Avg.:
9.6
2001
2001/12
1
2001/11
1
2001/10
4
2001/09
4
Total:
10
Avg.:
2.5
2000
2000/08
1
2000/04
1
Total:
2
Avg.:
1
/
1




limiTED2: results out!

Posted by Luca on 2009-04-26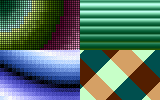 ...and judgement day has come, in the very end!

limiTED2 is over! Congratulations to all the participants, the voters, the supporters in general! Hail to the winners, you coded astonishing stuff, for real!
This year, the quality of the single releases was dangerously high, making the challenge very bloody: category compos won for a single point, overtaking at any new votesheet and so on!
Enter the official page in order to see the final ranking, or download the charts in .XLS format, or better download the .D64 image with all the entries and a fresh restro to show the results.

Time to vote on the usual archives now, let's go!

D64 Recall - Bushrat Round 2

Posted by Csabo on 2009-04-22
Just a quite note that 11 more ZIP files have been added to D64 Recall - Bushrat Edition. This is 60 MB more stuff of what Jim has uploaded for us, now public for everyone to grab. Some files may contain duplicates, so sorting is up to you. Nevertheless there's lots of good stuff to be found so dig in!

YAPE 0.82 Released!

Posted by Csabo on 2009-04-21
Gaia updated his popular Commodore Plus/4 emulator, YAPE to version 0.82. According to the change log, quite a few bugs have been fixed. You may also get an up to 30% performance increase due to profile guided optimization.

It's worth pointing out that this version can now correctly emulate Sinx+siny, the recently released limiTED2 entry, which contains an unusual and previously unknown TED effect. Download it from the usual place, enjoy!


Two New Italian Cover Scans

Posted by Csabo on 2009-04-19

BitGlamour found two more missing pieces of the puzzle - the puzzle being the complete collection of all commercial Commodore 16 and Plus/4 games ever released! Both are Italian re-releases of classic games. The first one is Gunslinger, which already had an interesting cover, the German Waffenslinger release. This time we've added "Out Of Law", which is the Visiogame release. The second cover scan is for Pancho, and the re-release is from Armati. Glad to have these in the collection. Enjoy!

limiTED2 Compo Enters Voting Phase

Posted by Csabo on 2009-04-19

The scene is abuzz with the new releases, but an official summary and announcement is due.

Phase one of the compo ends and we're very happy with the participation and the quality of the entries! The final tally is five 128 byte entries, five 512 byte entries and six 1K ones. You can now download the 16 fantastic mini demos that the contestants lovingly crafted for your enjoyment. So watch them, enjoy them, think about them, and eventually rank them. You get a whole week to cast your vote, the voting deadline is April 25, 2009.

You can find the download pack and the voting links on the official page.

Club Info 110 Released

Posted by Csabo on 2009-04-09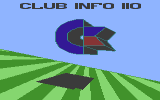 Erich/Unlimited is here with Issue 110 of Club Info. The German language two-side diskmag is chock full of articles and recent/new programs. The new releases you will find on the B side: Temp. Umrechner, Pegboard, and two images in PageSetter format.

Erich also sent us the new part of his Hires Color series. Hires Color 3 has 16 hires pictures on each side. Most of them very professionally done, they illustrate well how to use the limited color space of the hires graphics format of the Commodore Plus/4. Enjoy!

D64 Recall - Bushrat Edition

Posted by Csabo on 2009-04-08
In 2001 we gave you the original D64 Recall, in 2002 we followed it up with D64 Recall TomHX Edition. This year we present you with D64 Recall - Bushrat Edition! Hurry on to download 60 MB worth of files, archived for the ages by Jim Hehl. There's also a handy (albeit large) text file that contains the full index of all disk images, it can be used for text searching.

Inside there's a lot of treasures to be found - the especially relevant parts are probably the "Graphics Viewers" archives. We need to sort of quite a few of this stuff still, any efforts in this would be appreciated. Well, better late than never :-) Enjoy!

Our limiTED2 Time Is Up!

Posted by Csabo on 2009-04-04

Not! Here is the official announcement: due to popular demand the deadline of the currently ongoing limiTED2 democompo has been extended by two weeks, to 2009 April 18. This means you have fourteen more days to sit down and write some interesting and/or pretty demos in only 128/512/1024 bytes. This is the definitive final deadline, so hopefully this will help you get motivated.

Big thanks to the authors of the currently submitted 9 entries for taking the time and participating! Keep an eye on the official page for further updates.

Papersoft Magazine Scans Added

Posted by Csabo on 2009-04-03
It's not often that we get Italian magazine scans, so it may interest you that 7 issues of Paper Soft have been added. Paper Soft was a weekly review magazine published by J. Soft since June 1984. The format was small (A5 size) and it cost 1000 Liras. It published source listings for Apple ][, TI-99/4A, Sinclair Spectrum, C64, VIC20 and later the C=16. Check it out!

Also remember to send us your old magazine scans for our every growing Publications section.
Copyright © Plus/4 World Team, 2001-2018