News

2018
2018/04
2
2018/03
3
2018/02
5
2018/01
7
Total:
17
Avg.:
4.2
2017
2017/12
6
2017/11
5
2017/10
6
2017/09
4
2017/08
4
2017/07
9
2017/06
8
2017/05
4
2017/04
5
2017/03
7
2017/02
6
2017/01
15
Total:
79
Avg.:
6.5
2016
2016/12
10
2016/11
7
2016/10
4
2016/09
5
2016/08
1
2016/07
7
2016/06
4
2016/05
6
2016/04
2
2016/03
4
2016/02
3
2016/01
6
Total:
59
Avg.:
4.9
2015
2015/12
10
2015/11
8
2015/10
7
2015/09
5
2015/08
2
2015/07
1
2015/06
4
2015/05
7
2015/04
6
2015/03
4
2015/02
6
2015/01
1
Total:
61
Avg.:
5
2014
2014/12
7
2014/11
5
2014/10
4
2014/09
7
2014/08
12
2014/07
7
2014/06
4
2014/05
3
2014/04
6
2014/03
2
2014/02
4
2014/01
5
Total:
66
Avg.:
5.5
2013
2013/12
6
2013/11
7
2013/10
4
2013/09
5
2013/08
5
2013/07
5
2013/06
3
2013/05
4
2013/04
5
2013/03
8
2013/02
4
2013/01
2
Total:
58
Avg.:
4.8
2012
2012/12
6
2012/11
4
2012/10
5
2012/09
3
2012/08
6
2012/07
4
2012/06
4
2012/05
10
2012/04
2
2012/03
3
2012/02
3
2012/01
4
Total:
54
Avg.:
4.5
2011
2011/12
4
2011/11
1
2011/10
1
2011/09
3
2011/08
3
2011/07
8
2011/06
7
2011/05
5
2011/04
2
2011/03
2
2011/02
6
2011/01
2
Total:
44
Avg.:
3.6
2010
2010/12
1
2010/11
3
2010/10
3
2010/09
2
2010/08
3
2010/07
4
2010/06
5
2010/05
2
2010/04
8
2010/03
1
2010/02
3
2010/01
2
Total:
37
Avg.:
3
2009
2009/12
8
2009/11
7
2009/10
7
2009/09
4
2009/08
4
2009/07
1
2009/06
3
2009/05
1
2009/04
9
2009/03
2
2009/02
6
2009/01
3
Total:
55
Avg.:
4.5
2008
2008/12
3
2008/11
6
2008/10
5
2008/09
4
2008/08
3
2008/06
6
2008/05
6
2008/04
2
2008/03
3
2008/02
9
2008/01
5
Total:
52
Avg.:
4.7
2007
2007/12
1
2007/11
3
2007/10
5
2007/09
2
2007/08
7
2007/07
6
2007/06
7
2007/05
4
2007/04
10
2007/03
9
2007/02
14
2007/01
8
Total:
76
Avg.:
6.3
2006
2006/12
4
2006/11
6
2006/10
6
2006/09
7
2006/08
13
2006/07
5
2006/06
7
2006/05
1
2006/04
11
2006/03
5
2006/02
4
2006/01
11
Total:
80
Avg.:
6.6
2005
2005/12
9
2005/11
12
2005/10
11
2005/09
17
2005/08
9
2005/07
3
2005/06
1
2005/05
3
2005/04
9
2005/03
6
2005/02
6
2005/01
7
Total:
93
Avg.:
7.7
2004
2004/12
9
2004/11
14
2004/10
10
2004/09
19
2004/08
9
2004/07
10
2004/06
13
2004/05
8
2004/04
23
2004/03
9
2004/02
17
2004/01
16
Total:
157
Avg.:
13
2003
2003/12
20
2003/11
14
2003/10
20
2003/09
23
2003/08
21
2003/07
22
2003/06
15
2003/05
18
2003/04
8
2003/03
11
2003/02
13
2003/01
19
Total:
204
Avg.:
17
2002
2002/12
12
2002/11
11
2002/10
12
2002/09
16
2002/08
9
2002/07
13
2002/06
8
2002/05
12
2002/04
9
2002/03
6
2002/02
3
2002/01
5
Total:
116
Avg.:
9.6
2001
2001/12
1
2001/11
1
2001/10
4
2001/09
4
Total:
10
Avg.:
2.5
2000
2000/08
1
2000/04
1
Total:
2
Avg.:
1
/
1




It's Chaos Over Here!

Posted by Csabo on 2005-02-28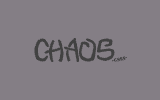 Drop everything and download Chaos! No, not Chaos the old game... The demo! No, not Chaos the old demo from Kruss... The new Chaos trackmo from Absence+Wilds! I'd rather not give away the surprises in this demo, but it has a few official firsts. This production has been in the works for 10 years. The quality though is very, very high, this is the kind of stuff that should be flooding the Plus/4 demoscene. Ah, just stop reading and go download.

AustroSpeed translated to English

Posted by SVS on 2005-02-27
A second release in a few days by SVS for you. The great program AustroSpeed is now in English, and with some colors too! Download it from cbm264 site (D64 image). The internal menus have been rewritten to better explain the hilevel capabilities of AustroSpeed compiler.

BalSys 2.0a manual released

Posted by SVS on 2005-02-25
The manual for BalSys 2.0a by SVS is ready to be downloaded from cbm264 site (now 5.7 Mb unzipped). It has been totally rewritten and language-corrected. Enjoy the numerous tables, schemes and examples! It includes chapters for both newbies and expert users.

Two New Scans

Posted by Csabo on 2005-02-24
Two new scans were added to the database: The Wizard of Akyrz full-size scan from Crown. We are still looking for the TAP image for this old Commodore 16 adventure game. Rüdiger scanned the cover of 64er Sonderheft 14. Check them out. There's more to stuff come (slowly), so keep the faith and stay tuned.

Some News

Posted by Csabo on 2005-02-18
Litwr, a true Plus/4 enthusiast wrote an interesting and important article about the C16/Plus4 Character Generator and Unicode. Download it here in PDF format (109 KB). Read it! For feedback, get in touch with the author or discuss on our forums. In other news Kichy, one of the few active scene members remaining, sent us a picture to the Faces of the Scene gallery. He is once again a member of ASN, and there's rumors of a demo made by Skoro with Kichy's graphics, for the 20th birthday of the Plus/4. We're hoping to see it soon. Alos there's a new cover scan uploaded for One Man and His Droid, courtesy of Crown.

New DFLI intro from Cosine

Posted by Gaia on 2005-02-01
Somewhat unexpectedly, the originally C64-er, now 8-bit multiplatform British demogroup Cosine has released a marvelous new intro, called Radiant. This release is marking the debut of the refurbished Cosine headquarters. You may remember, Cosine's equally excellent quality Ikaruga demo has won the 1st prize in the 16kb compo on the 4ever03 party in 2003. To date, Radiant is the first and only demo for the 264 family with hand drawn DFLI mode graphics. Hopefully this cool intro will give some inspiration to the other sceners, as well. Do not hesitate, head on over to the Cosine website to grab your copy now!
Copyright © Plus/4 World Team, 2001-2018