News

2018
2018/04
3
2018/03
3
2018/02
5
2018/01
7
Total:
18
Avg.:
4.5
2017
2017/12
6
2017/11
5
2017/10
6
2017/09
4
2017/08
4
2017/07
9
2017/06
8
2017/05
4
2017/04
5
2017/03
7
2017/02
6
2017/01
15
Total:
79
Avg.:
6.5
2016
2016/12
10
2016/11
7
2016/10
4
2016/09
5
2016/08
1
2016/07
7
2016/06
4
2016/05
6
2016/04
2
2016/03
4
2016/02
3
2016/01
6
Total:
59
Avg.:
4.9
2015
2015/12
10
2015/11
8
2015/10
7
2015/09
5
2015/08
2
2015/07
1
2015/06
4
2015/05
7
2015/04
6
2015/03
4
2015/02
6
2015/01
1
Total:
61
Avg.:
5
2014
2014/12
7
2014/11
5
2014/10
4
2014/09
7
2014/08
12
2014/07
7
2014/06
4
2014/05
3
2014/04
6
2014/03
2
2014/02
4
2014/01
5
Total:
66
Avg.:
5.5
2013
2013/12
6
2013/11
7
2013/10
4
2013/09
5
2013/08
5
2013/07
5
2013/06
3
2013/05
4
2013/04
5
2013/03
8
2013/02
4
2013/01
2
Total:
58
Avg.:
4.8
2012
2012/12
6
2012/11
4
2012/10
5
2012/09
3
2012/08
6
2012/07
4
2012/06
4
2012/05
10
2012/04
2
2012/03
3
2012/02
3
2012/01
4
Total:
54
Avg.:
4.5
2011
2011/12
4
2011/11
1
2011/10
1
2011/09
3
2011/08
3
2011/07
8
2011/06
7
2011/05
5
2011/04
2
2011/03
2
2011/02
6
2011/01
2
Total:
44
Avg.:
3.6
2010
2010/12
1
2010/11
3
2010/10
3
2010/09
2
2010/08
3
2010/07
4
2010/06
5
2010/05
2
2010/04
8
2010/03
1
2010/02
3
2010/01
2
Total:
37
Avg.:
3
2009
2009/12
8
2009/11
7
2009/10
7
2009/09
4
2009/08
4
2009/07
1
2009/06
3
2009/05
1
2009/04
9
2009/03
2
2009/02
6
2009/01
3
Total:
55
Avg.:
4.5
2008
2008/12
3
2008/11
6
2008/10
5
2008/09
4
2008/08
3
2008/06
6
2008/05
6
2008/04
2
2008/03
3
2008/02
9
2008/01
5
Total:
52
Avg.:
4.7
2007
2007/12
1
2007/11
3
2007/10
5
2007/09
2
2007/08
7
2007/07
6
2007/06
7
2007/05
4
2007/04
10
2007/03
9
2007/02
14
2007/01
8
Total:
76
Avg.:
6.3
2006
2006/12
4
2006/11
6
2006/10
6
2006/09
7
2006/08
13
2006/07
5
2006/06
7
2006/05
1
2006/04
11
2006/03
5
2006/02
4
2006/01
11
Total:
80
Avg.:
6.6
2005
2005/12
9
2005/11
12
2005/10
11
2005/09
17
2005/08
9
2005/07
3
2005/06
1
2005/05
3
2005/04
9
2005/03
6
2005/02
6
2005/01
7
Total:
93
Avg.:
7.7
2004
2004/12
9
2004/11
14
2004/10
10
2004/09
19
2004/08
9
2004/07
10
2004/06
13
2004/05
8
2004/04
23
2004/03
9
2004/02
17
2004/01
16
Total:
157
Avg.:
13
2003
2003/12
20
2003/11
14
2003/10
20
2003/09
23
2003/08
21
2003/07
22
2003/06
15
2003/05
18
2003/04
8
2003/03
11
2003/02
13
2003/01
19
Total:
204
Avg.:
17
2002
2002/12
12
2002/11
11
2002/10
12
2002/09
16
2002/08
9
2002/07
13
2002/06
8
2002/05
12
2002/04
9
2002/03
6
2002/02
3
2002/01
5
Total:
116
Avg.:
9.6
2001
2001/12
1
2001/11
1
2001/10
4
2001/09
4
Total:
10
Avg.:
2.5
2000
2000/08
1
2000/04
1
Total:
2
Avg.:
1
/
1




New Remakes Page

Posted by Csabo on 2003-09-30

There has been enough of these to justify a new page... Remakes! Cool rewrites of old classics. If you love some of the old C16 Plus4 classic games, and wonder how they would look if they were written today... Then this page is for you. Check out our new Remakes page, listing many of the already available games. Even Kichy's lost Rescue From Zylon remake has made it to the list, his website is gone, but the file is now also on our servers. The remakes are cross linked with their creators and the original software.

Taking a look at the list will confirm that Tom Thumb is the #1 game on our platform of all time! It has inspired a record 3 remakes already.

If you know of any more remakes of our games, don't hesitate to post it on the forums. Enjoy!

Plus/4 Entry in 2003 MiniGame Compo!

Posted by Csabo on 2003-09-29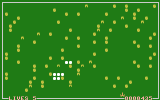 A new game release has arrived (brace yourselves): Orthopede is here. It's Gaia's submission for the 2003 MiniGame Compo, and it's the only game out of the 57 that represents our platform. Once you finished laughing your arse off about the name, check it out: you will find a centipede clone squeezed into 1024 bytes.

It's the perfect opportunity for all those folks who were shooting their mouth off about community this-and-that. A fellow Plus4'er needs your votes. Last year Csabo submitted 4 games to this compo, only to receive virtually no votes from anyone on the scene (*), even though the scores were so close that only one additional vote would have meant being in the first three. Hopefully history won't repeat itself. Just go and vote.

(*) Except SVS, whose votes were unfortunately lost.

Dateimanager Added

Posted by Csabo on 2003-09-26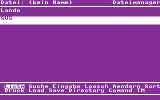 Only one new TAP + cover this time, but it's a nice one. Dateimanager is a german language database program for the C16. It was published by a german company that still exists, let's hope they don't mind us putting it up on the web. This was submitted by Crown, many thanks to him.

VICE 1.13 released!

Posted by MIK on 2003-09-26
A new version of the Versatile Commodore Emulator has been released today. Plus/4 emulation was officially added in the previous release and now it was time for improvements. The most important changes from the official release notes are the following:
General

Added new Scale2x render.
Fixed NMI line emulation bug.
PLUS4 changes
Many TED fixes (clocking, sound, palette, etc.).
User port parallel cable.

The official website has also been updated, but you can aswell head straight here to grab your copy!

2 News Tape Cover Scans!

Posted by Csabo on 2003-09-22
From Lando's collection, we have added these two new covers. Lazer 900 is an old shoot 'em up from Yes! Software. Baby Berks is the 4th Berks game, the one that's not part of the Berks Trilogy. With this addition we have all the Berks covers though! Enjoy!

Educational Tapes 'O' Level

Posted by Csabo on 2003-09-22
Ulysses777 recently won a bid on ebay. These three rare tapes are educational programs from Paxman Promotions. They are Chemistry 'O' Level, Mathematics 'O' Level and Physics 'O'/'A' Level. The covers mention a 4th piece in the series, which would be Biology - perhaps someone will find this one as well. Each program has TAP files and cover scans - two for Physics. Many thanks to Ulysses for sharing this with Plus/4 World!

Truly Rare Treasure Found!

Posted by Csabo on 2003-09-19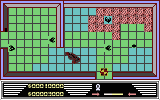 The Real Stunt Experts is a new game for most of us in the sense that we have never seen it before. It's hard to find the words to describe the feeling that a true C16/Plus4 fan feels, when playing this game for the first time.

The cover tells us the same old sad story: the wonderful C64 version got cut down, as the C16 version only has one event. Still it's iteresting to play, and it you've played all the other thousands of games already, it's a must. It's a unique action game: you play the role of a stuntman. Instead of lives, you have cash in the bank and insurance to pay for every stunt attempt. You have 8 levels to go through, before the game will tell you... Well, you'll just have to find out for yourself what happens, when you finally complete that very last stunt.

Everything is there: TAP, program file, covers, map, cheats. Many thanks to Gaia for contributing the game and the cover scans. Enjoy!

4 Compilation Covers!

Posted by Csabo on 2003-09-18
Ah, the good ol' days, when you could buy 10 games on one tape... These compilations definitely packed value. We have some beautiful cover scans added today for Computer Hits 3 and Computer Hits 4 from Beau Jolly. We also have the covers and instructions (huge!) for Omnibus and Omnibus II, which are from Star Games. What is Star Games you ask? It's Gremlin Graphics' software label. The bottom line is: 4 covers down, 200 to go... Enjoy!

YAPE 0.51 Hits The Streets!

Posted by Csabo on 2003-09-18
Or the web, at least. The list of things fixed in this very latest version is quite long. However, at least one thing is definitely worth mentioning: all timer based defenders now work! This means that some programs that could not be opened with anything are now ready for you to play with on your PC. Another world first! Some examples: Lavina's Robo mutant or TLC's excellent Outrun (you really have to listen to that one). Plus the "sparkle" on the border makes the feel so much more authentic - sometimes very little things mean a lot. Head on over to YAPE homepage and grab your copy.

Hyper Sports Plus Released!

Posted by Csabo on 2003-09-17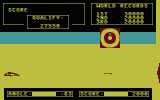 Have you ever played "Triple Jump" or "Long Horse" sporting events on your C16 or Plus/4? Well, now you can with Hyper Sports Plus. The original game contained 6 events, but it had two major drawbacks: the events loaded slowly, and you could only play them in sequence. That is you had to be able to qualify each event before moving on. This made the learning curve extremely steep, and we doubt that many players actually were able to see all the events. This new version aims to help that. An additional menu has been added, which let's the players select the starting event. You can also get back to the main menu by pressing ESC. This is a tribute to the original: now everyone can see what is hidden in this rare game. Enjoy!

Slippery Sid And Tycoon Tex!

Posted by Csabo on 2003-09-16


We are going to be adding quite a few new covers to the site, so be prepared... To kick-off this cover marathon, we're going to start with Slippery Sid and Tycoon Tex. Slippery Sid is an old-old basic commercial game from Citisoft, and our friend Tex is the title character of that Gremlin Graphics classic. Both covers are from Lando's endless collection. This means we have all the covers for the Micro Projects titles!

Another new (and rare) cover came from Crown: it's for 4 Konami Coin-Op Hits. Very similar to the other one on the site, but this one has 4 games on it, not three. The one in addition is Green Beret. Also from Crown we have a Power ball cover replacement, a Pizza Pete replacement, plus a temporary black and white scan of Invasion 2000 AD. This leaves only Tank Attack from Solar Software without a cover - does anyone have this? It seems that even our cover gurus don't own an original of that game, so let our cry be carried over the world: We want Tank Attack cover!

Thanks for these covers and stay tuned for more!

Couple of Rare Ones

Posted by Csabo on 2003-09-15
If you check out the New Uploads section, you will find quite a few rare scene-produced titles that have just been added to the database. These came from the dusty disk archives of Gaia, Crown, Lacus and Csabo. The most notable addition is the fully working version of Bigyulabolt (now there's a tongue-twister), that we know lots of people were looking for. Another interesting one is Save New York, which was coded by Mucsi - quite a long time ago, indeed! Cool to see that the person who came to develop titles like Extasy, or created the very first FLI effect on the Plus/4 started with this one... Or check out this old one from Pigmy: Musics of Games. Also worth mentioning is the recent addition of very cool but very rare game from MC called Hydroines.

Thanks for these rare ones folks!

David Whittaker confirmed being author of Space Sweep!

Posted by Csabo on 2003-09-14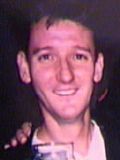 At last nights Back in Time 4 (LiVE concert of C64 remixed music) I caught up with David Whittaker once again for a brief moment! Before I could even ask the question he said that after Back in Time 3 he went home and hunted down his long lost game which he had forgot about! As I expected it was indeed Space Sweep. David also added it took less than a week to create.

Attila may be pleased to learn that he used Yape to confirm his finding. He soon got hold of a Plus4 which died on him within days, but he is currently in the middle of getting hold of another! It's amazing to hear David has a soft spot for the plussy and more amazing to learn that he was the dude behind this very game! After doing so much on the C64 side we have at last something to shout about and if your a C64 fan and love David Whittaker then here's one title that maybe missing from your collection! Many thanks David for putting a face to this game. Cheers!! :-)

D64 Recall - The Original Games!!

Posted by Csabo on 2003-09-11
With the winter months heading our way we thought we'd give you something to dig your teeth into! As with our other collection of D64 images we offered, this time it's the Original Games. This archive contains commercial released games, many we already have, but what is unique here is that these are cracks which have never been leaked onto the net before! They also contain stuff not found in our database as of yet so there is much to enjoy here! Once again we owe many thanks to Mike Dailly for sending these goodies our way, but with that in mind we owe a great deal of thanks to Marco Polo - SYN (Synergy) because he is the dude swapper of the Plus/4 scene who not only has all these images on floopy back at his parents home, but copied every single one to PC and what you see here is part of that collection! Enjoy Marco Polo's awesome Games backup!


BBSoftware's Tom Thumb v0.01 for PC!!

Posted by Csabo on 2003-09-10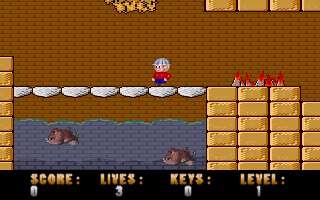 Let us take you back to May 2002 when we told you about BBsoftware's release of Big Mac for PC. It was around this time Roland K of BBsoftware was working on another remake project of Tom Thumb. Although we got to see screen shots of his work we couldn't at the time download his version because he was changing web hosts. As time passed it skipped our memories until now! Roland got in touch regarding Plus4 World today which in turn reminded us of his remake and YES this time it's up for grabs!!

Being version 0.01 this is more a preview of his Tom Thumb. The preview will take you upto the first door which lets you have a good look at whats going on and there is also some funky SID type music being played along side. We can only hope Roland will return to his Tom Thumb, but for now head on over to BBsoftware's homepage and grabs yours!




PS. I've just received an email from Roland and he says work continues on his Tom Thumb! The hardest part is creating Udo's single enormous level to 16bit. He has also added new music and the graphics are forever changing! We wish you the very best and look forward to seeing your Tom Thumb adventure in the near future Roland. Cheers! :-)

4ever03 Party Pictures from Lavina!

Posted by Csabo on 2003-09-09
Visit the Features section to see 43 pictures taken by Lavina on the 4ever03 party, complete with thumbnails and comments. He has also taken sereval portraits of sceners, which have been added to the Faces of the Scene gallery. The new ones are: DCD, Fred, Impy, Moldi, Stinky, TGMS and two more recent photos for Ninja and Nukeman. Thanks for the pictures! Enjoy!

New Covers and TAPs!

Posted by Csabo on 2003-09-09
Ulysses777 dug up quite a few more tapes from his amazing collection, and took his time to create some high-quality scans and perfect TAP images. Let's see what's new: Cover and TAP for Arena 3000, cover for Leaper, TAP files for Loco coco (one from each side of the tape). Also new are the Four Great Games and Four Great Games Vol. 2, two compilation tapes released under the MicroValue label. Not only we have the covers, but all the individual TAP files for 4 games on each compilation! That's a lot of new stuff for you to check out and enjoy. Many thanks to Ulysses777 once again for his contribution!

4ever03 Party Report

Posted by Csabo on 2003-09-08
Check out the Features section for MC's party report, available in English and Hungarian! Maugli's party photos are here, a lot of fun to view, but the size (29MB) prohibits us from copying them all to Plus4 World. Also check out DCD's pictures here.

The new demos released at the party are now being added to the database. Congratulations to the winners: T.M.R. and the Cosine team (C64) won the 16K Democompo with their demo Ikaruga. bubis won the 128 byte democompo with his Raindrops entry, part of Your daily 128 byte intro.

Minus4 Source Released!

Posted by MIK on 2003-09-05
Ever wanted to know how a Plus/4 emulator looks like inside? Or to learn more of the inner life of the Plussy? You now have the chance, as Mike Dailly released the source of his great emulator Minus4w. Go to the Minus 4 Homepage and download your copy!

Here is Mike's original release note posted on www.plus4.com:
Okay, I've decided to release this now... I'm not gonna be changing it any, so I thought it was as good a time as any. So head on over to my minus4 site and download it if your so inclined... Enjoy!

4ever03 Party!

Posted by Csabo on 2003-09-04
4ever03 will be a huge C16 & Plus/4 party happening this Saturday in Szeged, Hungary! The party will be the final chapter of the long avaited 16K DemoCompo. All of the entered new C16 demos and 128-byte micro-demos will be officially released. Since it's a competition, there must be voting. Those of you who can't attend can still participate by voting online. Visit edc.freeweb.hu and see the "voting" section for further instructions. Online voting opens September 5th at 17:00 CET, and closes September 7th at 00:00 CET. This means you have 31 hours to cast your votes. If you're going to attend the party at Saturday, please DO NOT download and check the nominations, because you're ruining fun!



Some people that will be attending the party (in random order): Luca of FIRE, Nukeman (!!), Gaia, TCFS, St. GLS, Ninja, Lavina, Harry & Paul of GOTU, ATI, DCD of WLS, Impy of UTG, Murphy of Exceed, Coyote and TLC of CNS, Enigma, Fred, Jimy, Maugli, MC of EDC, Stinky and BSZ of NST, Rachy, Crafty of HFX, some Amiga & C64 sceners and other various visitors.

Mega Cover Update!

Posted by Csabo on 2003-09-03

We have quite a few covers that were sent in but haven't made it to the site yet. So we're getting to work on them... now. Let's start off with three covers from Christian Kohlrautz. He has sent in Berks, Fortress Underground and Sextett, a newly added Kingsoft compilation, with not less than six games on it. The Berks cover makes the Berks series almost complete, we are still missing the covers for Baby Berks - does anyone have it?


Next up we have some cool ones from Snoopy. Bongo gets yet another cover - this one claims to be Bongo Construction Set. According to the different covers, there must be an official version of Bongo out there that does not contain the editor, right? If anyone has this, please send it in! We have a full back & front replacement for Roller Kong and Triple Decker 5. Finally he has sent in the Thai Boxing cover scan as well.


We close up with 4 new ones from Ulysses777. He scanned Favourite 4 and Football Manager both complete with instructions. He also scanned the instructions of ACE +4. It's a beautiful cover, and to do it justice, here is the HUGE version. Finally we have the A.C.E. cover and original TAP file as well!

Thanks for all of you for this cool stuff!

Two Special Cover Scans

Posted by Csabo on 2003-09-02
The Shoppekeeper of Ye Olde Infocomme Shoppe has generously allowed us to use scans from his amazing vault. We have received two specials scans from him. First up we have Scott Adams Scoops, a very rare compilation release. This confirms that two more games from the Scott Adams Adventure series did in fact exist on the C16. These are Voodoo Castle and Buckaroo Banzai. We don't have them yet, but it's something for the true collectors out there to look for. The second cover is a big and beautiful replacement scan for The Time Machine.

With these additions, we now have just over 60% of the covers or all commercial releases.

Many thanks to the Shoppekeeper, and visit his cool site if you are interested in trading some original games.

Two Scans from Sidius

Posted by Csabo on 2003-09-02

Sidius sent in two more rare scans to add to our collection. One of them is the german release cover of the great Udo Gertz classic Bongo. From the side cover, you find out that you are Bongo, the supermouse... The rest is too german for most of us. The cover artwork is quite different from the Anco release though, and we are happy to have this scan as well. The other cover is for Can of Worms which - as it turns out is a commercial release (the database is slowly getting better and better). It's the 4th game we know of from Livewire Software, and it's a 6 game compilation. As the side cover says: "And now for something completely different". Unfortunately no Monty Python stuff on the tape, but six fun smaller games nevertheless. Thanks to Sidius for the scans! Enjoy!
Copyright © Plus/4 World Team, 2001-2018