News

2018
2018/04
2
2018/03
3
2018/02
5
2018/01
7
Total:
17
Avg.:
4.2
2017
2017/12
6
2017/11
5
2017/10
6
2017/09
4
2017/08
4
2017/07
9
2017/06
8
2017/05
4
2017/04
5
2017/03
7
2017/02
6
2017/01
15
Total:
79
Avg.:
6.5
2016
2016/12
10
2016/11
7
2016/10
4
2016/09
5
2016/08
1
2016/07
7
2016/06
4
2016/05
6
2016/04
2
2016/03
4
2016/02
3
2016/01
6
Total:
59
Avg.:
4.9
2015
2015/12
10
2015/11
8
2015/10
7
2015/09
5
2015/08
2
2015/07
1
2015/06
4
2015/05
7
2015/04
6
2015/03
4
2015/02
6
2015/01
1
Total:
61
Avg.:
5
2014
2014/12
7
2014/11
5
2014/10
4
2014/09
7
2014/08
12
2014/07
7
2014/06
4
2014/05
3
2014/04
6
2014/03
2
2014/02
4
2014/01
5
Total:
66
Avg.:
5.5
2013
2013/12
6
2013/11
7
2013/10
4
2013/09
5
2013/08
5
2013/07
5
2013/06
3
2013/05
4
2013/04
5
2013/03
8
2013/02
4
2013/01
2
Total:
58
Avg.:
4.8
2012
2012/12
6
2012/11
4
2012/10
5
2012/09
3
2012/08
6
2012/07
4
2012/06
4
2012/05
10
2012/04
2
2012/03
3
2012/02
3
2012/01
4
Total:
54
Avg.:
4.5
2011
2011/12
4
2011/11
1
2011/10
1
2011/09
3
2011/08
3
2011/07
8
2011/06
7
2011/05
5
2011/04
2
2011/03
2
2011/02
6
2011/01
2
Total:
44
Avg.:
3.6
2010
2010/12
1
2010/11
3
2010/10
3
2010/09
2
2010/08
3
2010/07
4
2010/06
5
2010/05
2
2010/04
8
2010/03
1
2010/02
3
2010/01
2
Total:
37
Avg.:
3
2009
2009/12
8
2009/11
7
2009/10
7
2009/09
4
2009/08
4
2009/07
1
2009/06
3
2009/05
1
2009/04
9
2009/03
2
2009/02
6
2009/01
3
Total:
55
Avg.:
4.5
2008
2008/12
3
2008/11
6
2008/10
5
2008/09
4
2008/08
3
2008/06
6
2008/05
6
2008/04
2
2008/03
3
2008/02
9
2008/01
5
Total:
52
Avg.:
4.7
2007
2007/12
1
2007/11
3
2007/10
5
2007/09
2
2007/08
7
2007/07
6
2007/06
7
2007/05
4
2007/04
10
2007/03
9
2007/02
14
2007/01
8
Total:
76
Avg.:
6.3
2006
2006/12
4
2006/11
6
2006/10
6
2006/09
7
2006/08
13
2006/07
5
2006/06
7
2006/05
1
2006/04
11
2006/03
5
2006/02
4
2006/01
11
Total:
80
Avg.:
6.6
2005
2005/12
9
2005/11
12
2005/10
11
2005/09
17
2005/08
9
2005/07
3
2005/06
1
2005/05
3
2005/04
9
2005/03
6
2005/02
6
2005/01
7
Total:
93
Avg.:
7.7
2004
2004/12
9
2004/11
14
2004/10
10
2004/09
19
2004/08
9
2004/07
10
2004/06
13
2004/05
8
2004/04
23
2004/03
9
2004/02
17
2004/01
16
Total:
157
Avg.:
13
2003
2003/12
20
2003/11
14
2003/10
20
2003/09
23
2003/08
21
2003/07
22
2003/06
15
2003/05
18
2003/04
8
2003/03
11
2003/02
13
2003/01
19
Total:
204
Avg.:
17
2002
2002/12
12
2002/11
11
2002/10
12
2002/09
16
2002/08
9
2002/07
13
2002/06
8
2002/05
12
2002/04
9
2002/03
6
2002/02
3
2002/01
5
Total:
116
Avg.:
9.6
2001
2001/12
1
2001/11
1
2001/10
4
2001/09
4
Total:
10
Avg.:
2.5
2000
2000/08
1
2000/04
1
Total:
2
Avg.:
1
/
1




TAPs Recaps

Posted by Luca on 2012-11-27
In few days, from one to the other one, Fabrizio Gennari has updated our prefer tools to convert, manage and archive the Commodore tapes, in order to prevent all of them from the degradation by time: WAV-PRG and Audiotap.

WAV-PRG allows the user to extract T64, .PRG o .P00 files from Commodore tapes and creating Commodore tapes from T64, .PRG o .P00 files. The new version 4.0.1 has notable improvements, especially for 264 machines users, so let's read'em:
- the tape extraction part has been rewritten. Now, a single plug-in can support several loaders (a loader supports one tape format) and observers (an observer examines data that have just been read from tape, and guesses the format to be used for the following data). Because of this, one can choose the loader Default C64 as start-up loader, and in many cases (not all) WAV-PRG will automatically switch to a different loader to load the rest of the tape. This reduces the need of guessing the right plug-in for each tape;
- you can drag and drop files onto the main window to start the conversion of such files (multiple files are supported);
- WAV-PRG can now read TAP v2 files (those using half waves): this adds support for some Commodore 16 formats that use an inverted waveform with respect to the rest of the same tape. So far, only a C=16 variant of Freeload is supported: supporting others is a matter of adding the respective plug-ins;
- WAV-PRG can create clean TAP files (in a fashion similar to Tapclean) from TAP or WAV files;
- the Windows command-line version (wav2prg.exe and prg2wav.exe) is now downloadable from the site (in the past, you had to compile it yourself). Useful, for example, to batch many conversions with a single script or .BAT file.

Audiotap is THE tool for creating TAP files from tapes and record tapes from TAP files.
Its enhancing usually follows what the previous tool performs, but here we are the very special feature of version 2.0: once selected the type of file (TAP, WAV or DMP) and format (C64, Vic20, C16, tape Version 0/1/2), you only need to drag'n'drop on the tool's window a bunch of files, and...magic in the air: a single TAP pops out, with all the files merged in one!

Thanks Fabrizio, letting us to preserve tapes, you stopped the time for real!

Read comments

VICE 2.4

Posted by Luca on 2012-11-24
Being the most popular multiplatform Commodore 8-bit machines emulator available since several years, any new version's release of VICE is a most yearned, and the VICE 2.4 released just some days ago doesn't miss that fame too. Although the Plus/4 emulator included Xplus4 doesn't match yet the same degree in emulation of other competors, the whole project has big shoulders than anyone else, and a bright future can be easily expected for it in the near future.

Here is the full list of changes having an impact on the Plus/4:

** General
----------
- New SDL based MIPS Windows NT port.
- New SDL based native Dingoo port.
- New monitor commands: autostart and autoload.
- Rewrite of the sound system, output is now mono/stereo selectable.
- Split off the 5x0 model from the 6x0/7x0 models in xcbm2, new emulator is called xcbm5x0.
- Split off sid player from c64, new program is called vsid.
- New maintainer for the polish translations, they are now 100% up2date.
- New IEC FD2000/4000 drive support.
- New 1541 drive sounds emulation.
- 1541 drive emulation has been greatly improved.

** PLUS4 changes
----------------
- The TED border mode can be selected now (none, normal, full, debug).
- PLUS4 model can be selected.
Read comments

Founding Fathers

Posted by Luca on 2012-11-09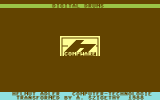 You are now watching the largest at-once software update ever done on Plus/4 World site, counting in something less than 150 entries of missing stuff, game cracks, translated ones and fixed releases.

All this material was just there, in the well known archives of Plus/4 stuff we've sieved for so much time, but it has never been included before due to its difficult cataloguing into a well organized archive. After all these years, we've learnt quite much of the history around the 264 series and the sceners'habits, and nowadays we feel to be ready to sink our teeth into the soft matter of what regards the very early days of the scene: badly performed digi attempts, type-in utilities from old mags, the widest spreaded frq and digi converters and tape turbos, the first letter writers, the founding fathers of game cracking and much much much more!
There's no room to describe all the single cases, you have to do no other than follow the list, click on it, read the data, download and try, all by yourself. We may chitchat taking certain genres as argument, anyway. Let's see some.

Cracks
The C16/Plus4 scene has never got a particular culture about cracks. We've just seen how cracked games were sold in Italy in the newsstands'collections format, but those were not properly "cracks", they rather were badly renamed hacks. And again, loading the original copy from tape with a selfsigning 5 lines long BASIC program...well, it's not properly a real crack. In this update, there are several ancient cracks, I mean: real cracks, some lame-ish, some with a professional cracktro, many of them made by mythological crews we've known only because somebody did greet'em in some obscure demos: The Trolls, D.I.S.C., Alvo (which will later become the author of Yttrium), DBC, ... And TTI, the most ancient real cracking group we've got infos about at this time: they come from 1986, sirs!
TTI was the group of the famous Floppy Robby, and now we know why this Dutch guy was so famous: he wrote three of the most widespreaded tape turbos (together with Nova Turbo), even used in commercial releases: all the different versions of Fast Save. Just look at the pictures gallery and jump off of your chair, due to your memories assaulting your brain!

Music converters
Pigmy did the first frq converter, Wit did the first wave (digi) converter. After them, almost every real coder did his own converter, someone from scratch, someone inspired by, someone just hacked and brutally copied. Some were fast and screentime saving, some others were closer to the original SID and raster-consumpting. Trying to reach completeness, here are most of them.

Digi demos
Everybody wanted to hear his own Plus/4 singing like Madonna at the time. Between 1987 and 1988, even type-in from magazines has begun to introduce the home computers into the world of sampled music, and releasing 56K of a digi demo has been affordable for anybody capable to write 10 SYS 4144 MADE BY YYYY. Moreover, it was quite simple to hack samples from C64, and much more simple to hack Plus/4 samples from other users. In the February of 1988, Crazy Music has come, and nothing would have been like before. Finally, we have an almost complete compendium from the best older digidemos to the very bad hacked ones.

Crillion
Its title screen has references to the original by Oliver Kirwa on C64'er, it contains a copyright sentence for Kingsoft, it's sane'n'safe, it looks like original, it smells like original. Could it be the original Crillion? Oh well, if not yet, the closest thing to the original copy we've seen ever!

Turbo tapes
This is not only the raise of Fast Save, many other turbo tape tools have seen the light again in this big release, like Turbo Tape (Systems) and Tronic Turbo-tape, and...

Fixes
Demo Designer (finally!), Logo-Maker the whole disk, a working Master Mind (ICE) with no fixing needed, a different Testdrive Demo, the real Time Packer (Tarzan you lamer! :) ).

Bits and bytes
- No, there was something unreleased yet signed by Pigmy: Digital Drums!
- With Plot Editor V1.7, Oscar Maestro from EVS allows you to easily run a plotter over your prefer hires bitmaps with no particular skills in ML
- if I would have been one of the fans from the compilers side, I would never miss Austrospeed Recompiler by Ceekay
- Horror Times 01 is the one and only issue one of the magazine project signed GOTU by the great duo Action and Harry
- Before programming games like Pilot-X, Jens Engel lets the magazine "RUN" publish his fantastic tool Data Analysis
- The Wizard And The Princess...speaking Polish?
- Apos got his nick with this Word-creator
- Csavargás A Gombák Birodalmában cracked by... oooh in the end! Mr. Gregory, the most hated user ever, badly touched in a lot of scrolltexts! Why all this rage, anyway? Who that knows, must speak!
- we didn't find Fantastic Screens 1, so look into your own archive and give us a bellring!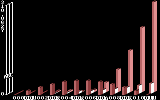 And now the time has come. Here's the GIGANTIC list:
Short Message, Alien Invasion (crack), Aliens (crack), Vecker Packer, Tarzan Converter, TSB-writer, TCFS Converter, Texed V1.1a, The Final Deleter V3.2+, Track 18, Tronic Turbo-tape, TS Converter, Turbo Tape (Systems), Sinus-editor, Turbo-tape C16 V2.0, Squash Packer V1.0, Synthevoice, Sztereo Vizio, Re-Ass +4 V3.0, Reddi Converter, Plot Editor V1.7, Power-writer, New Future Writer, Multi-digitizer V1.0, Demo Designer (fix), Music Synthesiser (disk), Multi-graphic, Logo-editor V1.0, Logo-Maker (disk), Hypra-disassembler (both versions), Single File Backup, Nova Copy System (english), Single Block Copy, Hypacopy 1551, Hyper Copy, Final Adress-print, Flash-copy V2.0 (The Associated Pirates), Freezecopy 1551, Fast Save, Funny Letter, Einstein Set, Digital Drums, Data Analysis, Char-Editor V1.1 (version), Coby Converter, Coby Digiconverter, CSM Converter, Basic Bővítő, Backup 1541/2, Horror Times 01, L'Uomo Delle Caverne (crack), Tube Runner (crack), The Wizard And The Princess (polish), Transector (crack), Spy Vs Spy (crack), Spore (crack), Scooby Doo (crack), Super Cobra German (crack), Space Duell, Ritter Kunibert, Pizza Pete, Master Mind (ICE) (working), Ikari Warriors (crack), Időlabirintus (german), Newstadt Demo 3 (version), Newstadt Demo 2, Insane Enterprise, Time Packer (version), Disk-info, Digitizer, Tape-listen, Screen-saver, Super-merge, Word-creator, Hustler (crack), Enigma (crack), European Soccer Finals (crack), Dingbat (crack), Crazy Golf (crack), Csavargás A Gombák Birodalmában (crack), Crillion (original), BMX Simulator (crack), Beach Head (crack), Airforce (Krussoft), Bolondos Golyo, You Make Me Feel, T R Presents (BCS), Terra Nova Music, The Sound Of Scot, Together Forever, Top Gun, Turrican Digi, Testdrive Demo (version), The Sweet: Ballroom Blitz, Top Gun Anthem, Tynesoft Demo, Sun Street Music, Sex-cartoons, Suzanne, Rede Des Jahres, Quadrate, Prove Your Love, Oh L'Amour, Oh Yeah! (The Byte), Outrun (EDS), Nieuws, Marrs, Moonlight Shadow, Music 2 (TBL), Manta I, Manta II, Manta III, Musik-16 116, Musik-demo, Musiker, Maria Magdalena, Master-picture-printer-demo, Lachsack, Lekker He, Leaper Music, Level 42, In The Summer Time, Interrupt-sound, Hae Hae Hae, Hi Hi Hi!, Holiday Rap (The Byte), Greetings To B, Gruen Sind Schon Die Waelder, Greased Lightning, Greased Lightning (NCS), Final Countdown, Flieger Gruess M, Fantastic Screens 2, Fantastic Screens 3, Ferrari Demo (TLC), Das Omen, Der Wahnsinn, Dmo-compo '93, Can't Stand Rain, Crazy Scroll 89, Chrome That Boring Steal, Back Again, Beth, Beat Dis, Banned In The USA, Benny's Slide-show, Anleitung Spy Vs Spy III, Axel, Axel F. Mix, Axel Remix, Airwolf Demo, Airwolf Demo 2, 1000 Gruende, 1954 Fussball Wm.
Read comments

SVS-Pong

Posted by Luca on 2012-11-02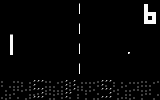 You all know how much we like big products which see the light after a long work phase. But several times we have complained about the lack of easy stuff, created for fun to enrich the scene.

In the very end, SVS married this latter philosophy too, and today he comes to us with a compiled Pong clone, an 'emugame' to play on an emulator running at the suggested rate of 300% speed, just to live 70's again on the beloved BASIC V3.5. Its name is, of course SVS-Pong. Give it a try, have fun and come back to do better if you can!
Read comments
Copyright © Plus/4 World Team, 2001-2018