News

2018
2018/02
3
2018/01
7
Total:
10
Avg.:
5
2017
2017/12
6
2017/11
5
2017/10
6
2017/09
4
2017/08
4
2017/07
9
2017/06
8
2017/05
4
2017/04
5
2017/03
7
2017/02
6
2017/01
15
Total:
79
Avg.:
6.5
2016
2016/12
10
2016/11
7
2016/10
4
2016/09
5
2016/08
1
2016/07
7
2016/06
4
2016/05
6
2016/04
2
2016/03
4
2016/02
3
2016/01
6
Total:
59
Avg.:
4.9
2015
2015/12
10
2015/11
8
2015/10
7
2015/09
5
2015/08
2
2015/07
1
2015/06
4
2015/05
7
2015/04
6
2015/03
4
2015/02
6
2015/01
1
Total:
61
Avg.:
5
2014
2014/12
7
2014/11
5
2014/10
4
2014/09
7
2014/08
12
2014/07
7
2014/06
4
2014/05
3
2014/04
6
2014/03
2
2014/02
4
2014/01
5
Total:
66
Avg.:
5.5
2013
2013/12
6
2013/11
7
2013/10
4
2013/09
5
2013/08
5
2013/07
5
2013/06
3
2013/05
4
2013/04
5
2013/03
8
2013/02
4
2013/01
2
Total:
58
Avg.:
4.8
2012
2012/12
6
2012/11
4
2012/10
5
2012/09
3
2012/08
6
2012/07
4
2012/06
4
2012/05
10
2012/04
2
2012/03
3
2012/02
3
2012/01
4
Total:
54
Avg.:
4.5
2011
2011/12
4
2011/11
1
2011/10
1
2011/09
3
2011/08
3
2011/07
8
2011/06
7
2011/05
5
2011/04
2
2011/03
2
2011/02
6
2011/01
2
Total:
44
Avg.:
3.6
2010
2010/12
1
2010/11
3
2010/10
3
2010/09
2
2010/08
3
2010/07
4
2010/06
5
2010/05
2
2010/04
8
2010/03
1
2010/02
3
2010/01
2
Total:
37
Avg.:
3
2009
2009/12
8
2009/11
7
2009/10
7
2009/09
4
2009/08
4
2009/07
1
2009/06
3
2009/05
1
2009/04
9
2009/03
2
2009/02
6
2009/01
3
Total:
55
Avg.:
4.5
2008
2008/12
3
2008/11
6
2008/10
5
2008/09
4
2008/08
3
2008/06
6
2008/05
6
2008/04
2
2008/03
3
2008/02
9
2008/01
5
Total:
52
Avg.:
4.7
2007
2007/12
1
2007/11
3
2007/10
5
2007/09
2
2007/08
7
2007/07
6
2007/06
7
2007/05
4
2007/04
10
2007/03
9
2007/02
14
2007/01
8
Total:
76
Avg.:
6.3
2006
2006/12
4
2006/11
6
2006/10
6
2006/09
7
2006/08
13
2006/07
5
2006/06
7
2006/05
1
2006/04
11
2006/03
5
2006/02
4
2006/01
11
Total:
80
Avg.:
6.6
2005
2005/12
9
2005/11
12
2005/10
11
2005/09
17
2005/08
9
2005/07
3
2005/06
1
2005/05
3
2005/04
9
2005/03
6
2005/02
6
2005/01
7
Total:
93
Avg.:
7.7
2004
2004/12
9
2004/11
14
2004/10
10
2004/09
19
2004/08
9
2004/07
10
2004/06
13
2004/05
8
2004/04
23
2004/03
9
2004/02
17
2004/01
16
Total:
157
Avg.:
13
2003
2003/12
20
2003/11
14
2003/10
20
2003/09
23
2003/08
21
2003/07
22
2003/06
15
2003/05
18
2003/04
8
2003/03
11
2003/02
13
2003/01
19
Total:
204
Avg.:
17
2002
2002/12
12
2002/11
11
2002/10
12
2002/09
16
2002/08
9
2002/07
13
2002/06
8
2002/05
12
2002/04
9
2002/03
6
2002/02
3
2002/01
5
Total:
116
Avg.:
9.6
2001
2001/12
1
2001/11
1
2001/10
4
2001/09
4
Total:
10
Avg.:
2.5
2000
2000/08
1
2000/04
1
Total:
2
Avg.:
1
/
1




Even More Oldies Found!

Posted by Csabo on 2006-04-28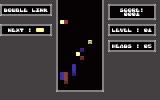 After seeing his own old game in the last news item, DCD also dug up about 10 pieces of missing/newly found pieces of software. Among them is Double Link, a tetris-like game, which was his very first machine-language production. Another interesting game is Szökés (Escape). With the addition of New$Reel #11, there is now only one issue missing! Take a look at our New Stuff section for the rest, and remember to keep an eye out for those missing software.

More Old Stuff Dug Up!

Posted by Csabo on 2006-04-26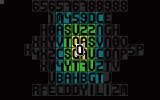 Lacoste answered our call and dug into his disk archive. Out came 7 newly found oldies! Most interesting is probably Lettertile, a Mah-jongg style game from DCD. This is a never before seen Plus/4 game for most of us, and it looks like a fun play! We also have Log-X, which may be the only work of EVS member Flavour. The rest are Hungarian diskmags: IMBK News #06 completes the series. New$Reel gets issues 09, 21 and 23, leaving only a few missing. Dig in if you are interested, cheers to Lacoste!

Another Lost Demo Found!

Posted by Csabo on 2006-04-25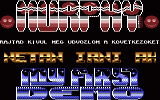 Murphy sent a belated birthday gift to Plus/4 World: My First Demo! It's his first production ever (done before joining GS), and considered that it's a first release it's a great effort. The demo features four parts, three with digiconverters. Check it out!

And remember, keep digging through your old disks/tapes, you never know when you may find some missing software!

A unique find!

Posted by Gaia on 2006-04-22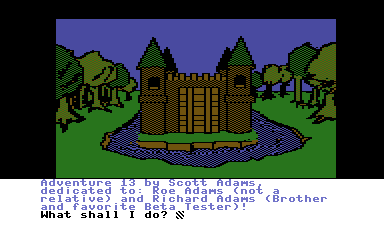 While browsing through the C64 Gamebase I have come across an unbelievable gem, that has probably never been seen before. The Sorcerer of Claymorgue Castle is not a new piece of software: we have had a text-only C16 version and also a converted C64 version with hi-res pictures in it. What probably went unknown is the fact that Adventure International US used to have a dedicated plus/4 version of this game with different, multi-coloured graphics, on the same disk as the C64 version. Was it ever released commercially? We may never know. Adventure International went bankrupt in as early as 1985 meaning that a whole lot of software titles were not even being released anymore. There are a couple of other C64 titles using this engine that probably have a plus/4 version: Buckaroo Banzai and Questprobe 2. If anyone has a C64 original of these do not hesitate to check out the B side of those disks.

Anyway, go grab The sorcerer of Claymorgue Castle +4 while it's fresh and have a look for yourself.

New Demo Released!

Posted by Csabo on 2006-04-22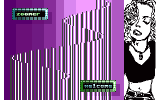 Cosine released TED Storm, a new music-box demo featuring 4-mat's TED player and not less than 7 tunes. What's even better, the player's source and complete documentation was also released! All this in 16K. For more details go to the Cosine website.

Four years Plus/4 World

Posted by Gaia on 2006-04-19

Today we are celebrating the 4th anniversary of the grand opening of Commodore plus/4 World. Many thanks to Csabo and Lando for their hard work on the site and of course to all our most dedicated, relentless contributors: C16Chris, Crown, Luca, Plus4Vampyre, SVS, Sidius, Ulysses777 to name just a few. Thanks to all who made Plus/4 World what it is now: a real cornerstone of plus/4 history. As we have digged deeper and deeper in the past, let's not forget that there is a future and it's up to us to make it a reality. Thumbs up and Happy Birthday Plus/4 World! Keep the scene alive!

Plus/4 presences at BreakPoint'06.

Posted by Luca on 2006-04-17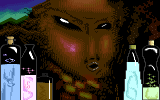 Once again the big german event BreakPoint has been a theatre of arts, coding skills, friendship and beer.
A Plus/4 drop in this Amiga/PC/C64 ocean had been poured by Exin. He found a free Plus/4 to use, a running copy of Multi Botticelli, and a ton of passion.
He has taken part in the "Theme Graphics" compo with his work, ranking 9 over 11. You can grab it here, from various sources.
Congratulations Exin, and thanks for supporting our beloved machine!


Club Info 92 is here!

Posted by Csabo on 2006-04-15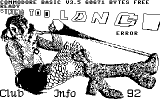 Marking only the 6th release of the year, Unlimited released Club Info 92. Erich once again packed two disksides with German articles and new + new-ish software releases. Grab the download and enjoy!

Plus/4 Emulator for the Pocket PC released!

Posted by Csabo on 2006-04-14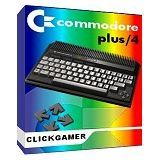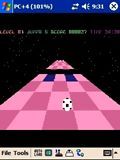 Gaia's Pocket Commodore Plus 4, an officially licensed Commodore product is available now! It has very good game compatibility. It's available as a free download to try, and at 24.95 USD is inexpensive. For those who dreamed of pulling out their Pocket PC on the bus/subway and firing up their favorite game... That dream is now true! Check it out and enjoy!

New Covers And A Wanted Game Found!

Posted by Ulysses777 on 2006-04-13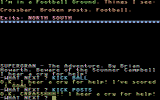 A nice update today...we have two updated full size covers of the educational titles Pixie Pack and Hide and Seek, a new cover for Reading Professor, and at long last...a TAP file for Super Gran The Adventure! Yes, this elusive adventure game is finally available, check it out and enjoy!

Jet Set Willy II Tips And Map

Posted by Csabo on 2006-04-11
Rüdiger scanned two pages from the February 1987 issue of Commodore User magazine. It contains useful tips and a map of each one of the 4 levels of Jet Set Willy II. Check it out and enjoy!
Copyright © Plus/4 World Team, 2001-2018