News

2018
2018/02
3
2018/01
7
Total:
10
Avg.:
5
2017
2017/12
6
2017/11
5
2017/10
6
2017/09
4
2017/08
4
2017/07
9
2017/06
8
2017/05
4
2017/04
5
2017/03
7
2017/02
6
2017/01
15
Total:
79
Avg.:
6.5
2016
2016/12
10
2016/11
7
2016/10
4
2016/09
5
2016/08
1
2016/07
7
2016/06
4
2016/05
6
2016/04
2
2016/03
4
2016/02
3
2016/01
6
Total:
59
Avg.:
4.9
2015
2015/12
10
2015/11
8
2015/10
7
2015/09
5
2015/08
2
2015/07
1
2015/06
4
2015/05
7
2015/04
6
2015/03
4
2015/02
6
2015/01
1
Total:
61
Avg.:
5
2014
2014/12
7
2014/11
5
2014/10
4
2014/09
7
2014/08
12
2014/07
7
2014/06
4
2014/05
3
2014/04
6
2014/03
2
2014/02
4
2014/01
5
Total:
66
Avg.:
5.5
2013
2013/12
6
2013/11
7
2013/10
4
2013/09
5
2013/08
5
2013/07
5
2013/06
3
2013/05
4
2013/04
5
2013/03
8
2013/02
4
2013/01
2
Total:
58
Avg.:
4.8
2012
2012/12
6
2012/11
4
2012/10
5
2012/09
3
2012/08
6
2012/07
4
2012/06
4
2012/05
10
2012/04
2
2012/03
3
2012/02
3
2012/01
4
Total:
54
Avg.:
4.5
2011
2011/12
4
2011/11
1
2011/10
1
2011/09
3
2011/08
3
2011/07
8
2011/06
7
2011/05
5
2011/04
2
2011/03
2
2011/02
6
2011/01
2
Total:
44
Avg.:
3.6
2010
2010/12
1
2010/11
3
2010/10
3
2010/09
2
2010/08
3
2010/07
4
2010/06
5
2010/05
2
2010/04
8
2010/03
1
2010/02
3
2010/01
2
Total:
37
Avg.:
3
2009
2009/12
8
2009/11
7
2009/10
7
2009/09
4
2009/08
4
2009/07
1
2009/06
3
2009/05
1
2009/04
9
2009/03
2
2009/02
6
2009/01
3
Total:
55
Avg.:
4.5
2008
2008/12
3
2008/11
6
2008/10
5
2008/09
4
2008/08
3
2008/06
6
2008/05
6
2008/04
2
2008/03
3
2008/02
9
2008/01
5
Total:
52
Avg.:
4.7
2007
2007/12
1
2007/11
3
2007/10
5
2007/09
2
2007/08
7
2007/07
6
2007/06
7
2007/05
4
2007/04
10
2007/03
9
2007/02
14
2007/01
8
Total:
76
Avg.:
6.3
2006
2006/12
4
2006/11
6
2006/10
6
2006/09
7
2006/08
13
2006/07
5
2006/06
7
2006/05
1
2006/04
11
2006/03
5
2006/02
4
2006/01
11
Total:
80
Avg.:
6.6
2005
2005/12
9
2005/11
12
2005/10
11
2005/09
17
2005/08
9
2005/07
3
2005/06
1
2005/05
3
2005/04
9
2005/03
6
2005/02
6
2005/01
7
Total:
93
Avg.:
7.7
2004
2004/12
9
2004/11
14
2004/10
10
2004/09
19
2004/08
9
2004/07
10
2004/06
13
2004/05
8
2004/04
23
2004/03
9
2004/02
17
2004/01
16
Total:
157
Avg.:
13
2003
2003/12
20
2003/11
14
2003/10
20
2003/09
23
2003/08
21
2003/07
22
2003/06
15
2003/05
18
2003/04
8
2003/03
11
2003/02
13
2003/01
19
Total:
204
Avg.:
17
2002
2002/12
12
2002/11
11
2002/10
12
2002/09
16
2002/08
9
2002/07
13
2002/06
8
2002/05
12
2002/04
9
2002/03
6
2002/02
3
2002/01
5
Total:
116
Avg.:
9.6
2001
2001/12
1
2001/11
1
2001/10
4
2001/09
4
Total:
10
Avg.:
2.5
2000
2000/08
1
2000/04
1
Total:
2
Avg.:
1
/
1




Mr. Mind!

Posted by Chronos on 2017-04-29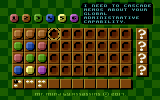 April ends well, or should we say that May is off to a good start? Little assassins climbed in through Chronos's chimney stack in the night and left behind a floppy disk in a bulky envelope.

While scanning through the contents of the disc, the assassins' intention became clear: They want to tied us down in front of our good old Commodore for hours once again.

The game is called Mr. Mind, it uses the rules and of the classic mastermind game turned into a bit of an arcade in a very entertaining way. Virtually an infinite amount of time can be spent with it, be careful, it's very addictive!

The program does not require any hardware expansion.

Available on compact disk or cassette in a store near you! Have fun!
Read comments

HVTC Update April 2017

Posted by Luca on 2017-04-19
The High Voltage TED Collection, better known as HVTC, reaches 544 single files, and recover the two missing tunes composed by Degauss for Crackers' Demo 5!

27 brand new files added and some few ones fixed/moved/renamed (and the heaven knows how much Treasure Island really needs a fix to better choose between the tunes!); some complete services like Genius (including the super hidden level 81 tune!) and Slipstream, some brand new exclusives like 5tarbuck's Woodymania, some oldie-goldies we'd incredibly missed like Hektik's jingles. Add-ups and linking to the archive will be completed in a very short time.

Don't forget to completely delete the whole previous collection (that's the way to do at any new update!), then download/unzip the new one!
This is the straight link to the ZIP file.
Be the first to comment!

YAPE 1.1.2 Is Here...

Posted by Gaia on 2017-04-14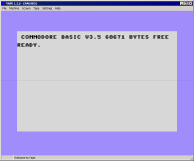 ... with the usual bunch of bugfixes and improvements:

CPU and TED timing improvements
some more monitor improvements
regression bug related to cancelling the autostart dialog fixed
AltGr got stuck in Message Queue based input mode
failing OpenGL mode crash fixed
speech quality regression fix
Head on over to the download page for your copy!
Read comments

Gunfright!

Posted by Csabo on 2017-04-02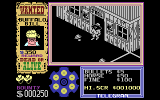 Rod and Emu writes: "Gunfright is now available for the Plus4. Mariuszw has done another excellent Z80 to 6502 conversion for the Atari 800 which this is based on. Both TED sound & SID Card sound versions are available. We hope you enjoy the conversion!"
Read comments
Copyright © Plus/4 World Team, 2001-2018