News

2018
2018/04
3
2018/03
3
2018/02
5
2018/01
7
Total:
18
Avg.:
4.5
2017
2017/12
6
2017/11
5
2017/10
6
2017/09
4
2017/08
4
2017/07
9
2017/06
8
2017/05
4
2017/04
5
2017/03
7
2017/02
6
2017/01
15
Total:
79
Avg.:
6.5
2016
2016/12
10
2016/11
7
2016/10
4
2016/09
5
2016/08
1
2016/07
7
2016/06
4
2016/05
6
2016/04
2
2016/03
4
2016/02
3
2016/01
6
Total:
59
Avg.:
4.9
2015
2015/12
10
2015/11
8
2015/10
7
2015/09
5
2015/08
2
2015/07
1
2015/06
4
2015/05
7
2015/04
6
2015/03
4
2015/02
6
2015/01
1
Total:
61
Avg.:
5
2014
2014/12
7
2014/11
5
2014/10
4
2014/09
7
2014/08
12
2014/07
7
2014/06
4
2014/05
3
2014/04
6
2014/03
2
2014/02
4
2014/01
5
Total:
66
Avg.:
5.5
2013
2013/12
6
2013/11
7
2013/10
4
2013/09
5
2013/08
5
2013/07
5
2013/06
3
2013/05
4
2013/04
5
2013/03
8
2013/02
4
2013/01
2
Total:
58
Avg.:
4.8
2012
2012/12
6
2012/11
4
2012/10
5
2012/09
3
2012/08
6
2012/07
4
2012/06
4
2012/05
10
2012/04
2
2012/03
3
2012/02
3
2012/01
4
Total:
54
Avg.:
4.5
2011
2011/12
4
2011/11
1
2011/10
1
2011/09
3
2011/08
3
2011/07
8
2011/06
7
2011/05
5
2011/04
2
2011/03
2
2011/02
6
2011/01
2
Total:
44
Avg.:
3.6
2010
2010/12
1
2010/11
3
2010/10
3
2010/09
2
2010/08
3
2010/07
4
2010/06
5
2010/05
2
2010/04
8
2010/03
1
2010/02
3
2010/01
2
Total:
37
Avg.:
3
2009
2009/12
8
2009/11
7
2009/10
7
2009/09
4
2009/08
4
2009/07
1
2009/06
3
2009/05
1
2009/04
9
2009/03
2
2009/02
6
2009/01
3
Total:
55
Avg.:
4.5
2008
2008/12
3
2008/11
6
2008/10
5
2008/09
4
2008/08
3
2008/06
6
2008/05
6
2008/04
2
2008/03
3
2008/02
9
2008/01
5
Total:
52
Avg.:
4.7
2007
2007/12
1
2007/11
3
2007/10
5
2007/09
2
2007/08
7
2007/07
6
2007/06
7
2007/05
4
2007/04
10
2007/03
9
2007/02
14
2007/01
8
Total:
76
Avg.:
6.3
2006
2006/12
4
2006/11
6
2006/10
6
2006/09
7
2006/08
13
2006/07
5
2006/06
7
2006/05
1
2006/04
11
2006/03
5
2006/02
4
2006/01
11
Total:
80
Avg.:
6.6
2005
2005/12
9
2005/11
12
2005/10
11
2005/09
17
2005/08
9
2005/07
3
2005/06
1
2005/05
3
2005/04
9
2005/03
6
2005/02
6
2005/01
7
Total:
93
Avg.:
7.7
2004
2004/12
9
2004/11
14
2004/10
10
2004/09
19
2004/08
9
2004/07
10
2004/06
13
2004/05
8
2004/04
23
2004/03
9
2004/02
17
2004/01
16
Total:
157
Avg.:
13
2003
2003/12
20
2003/11
14
2003/10
20
2003/09
23
2003/08
21
2003/07
22
2003/06
15
2003/05
18
2003/04
8
2003/03
11
2003/02
13
2003/01
19
Total:
204
Avg.:
17
2002
2002/12
12
2002/11
11
2002/10
12
2002/09
16
2002/08
9
2002/07
13
2002/06
8
2002/05
12
2002/04
9
2002/03
6
2002/02
3
2002/01
5
Total:
116
Avg.:
9.6
2001
2001/12
1
2001/11
1
2001/10
4
2001/09
4
Total:
10
Avg.:
2.5
2000
2000/08
1
2000/04
1
Total:
2
Avg.:
1
/
1




YAPE 1.0.8

Posted by Luca on 2015-12-25
Did you notice the real ultimate xmas present of this year? YAPE 1.0.8 from Gaia! Download it from the official page.
Read comments

Spotlight on Cassiopei!

Posted by Chronos on 2015-12-21
Cassiopei is a multi-functional cassette tape port adapter developed by Jan Derogee. It allows you to add your own hardware to your CBM computer. This hardware then can be used on all CBM's.

The expansion connector features:

- PWM audio (speech synthesizer and the 8KHz, mono, 4/8bit sample player)
- 10bit Analog to digital converter
- KlikAanKlikUit signal generator (for both the old (dip-switch modules) and the more advanced (learning modules) system). Use the Cassiopei for home automation.
- I2C interface, allows you to connect many digital circuits in an easily expandable way. Add many digital IO's, control servo's using a I2C PWM controller, driver stepper motors or relays, etc.


Read comments
| | | |
| --- | --- | --- |
| | Sdw writes: "I did a small christmas demo with PETSCII graphics by Redcrab. It was originally made for C64, but since it was pure PETSCII, I did a port for Plus/4 as well! SID-card at $d400 needed for music." | [ comments ] |

Moldi's Treasure 9/10

Posted by Luca on 2015-12-15
We're unstoppable! Once we gain thrust, nothing can push us away from our target: just after few days since we've released the 8th bunch of rare and unseen software taken from the Moldi's magic chest, here comes the 9th to make clear light toward the overall completion of this mission. We're now one step close to the end!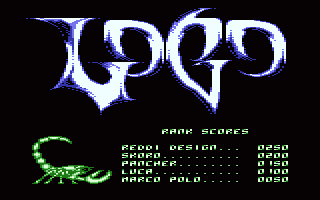 This 9th shipment brings to light several "first productions" from the dawn of the scene, demos which we've thought to be lost forever in the mists of time, starting from that First From Genius demo just present into our archives but found to be buggy and impossible to fix. Now we can actually see the beginnings of DCD's career in the scene. The same can be said regarding CSM Demo, a far dated demo of which nowadays the author himself doesn't have any clue about; and can be said about Demodemo, the very first TBC production, where we still can see evidencies of both Hitman and siz's previous alter egos. Again, Beastie Boys Digi Mix by The Codebuster is the most ancient demo we saw from him (1988!), Color Routine, dated October 1990, is the first KRUK demo that buries Krussoft once forever, and Big Bear's first steps in software swapping have found statement with The Bear Demo. Last but not least, My Dream Cars by Catwheezle beats all the previous demos in being a real antique, 'coz we're talking about May 1988, the real outset of the Plus/4 demoscene.
Just to swell the Masters Of Dragon program list, there's another stuff from Catwheezle which goes place itself into a longlasting saga that's far to be completely explained: Cracker Ball 3. Another tile reaches the right place, and maybe one day the whole story will get completed. On the other hand, nobody did know about Logo Game, which now represents the very last software Reddi did release before his disappearance: logical game with SID/TED music, a big and uncredited logo drawn by Unreal, an interesting intro and the last time the Scorpions tag can be seen around ever. Again from the games' side, the rule has been respected even this time: the more you dig into Moldi's Treasure, the more prods from LEH jump out: Asteroids 2, Kincsebarlang and the graphic editor Grafitor V2.1 are the nowadays examples. Another unlimited source of continuous surprises is the Gentlemen catalog: we were almost sure to have the 100% of their productions, but we didn't get in count how prolific W-Man & friends have been. Hence, No Limits! and Stakker Humanoid have come to complete our database.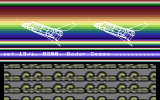 This 9th bunch doesn't miss to give us some rarities and uniques. Cocom Demo? Never heard of it before! And now we rediscover stuff which seemed to be removed from the memory of the scene. Devil Head Demo is a rare one, a second demo from István Ignácz, who's been credited of one sure release only, before this finding. And we can say the same about Music Simulator 2 by RTS, the digi demo which definitely links the tag RTS we've read in several scrolltexts from ancient demos, to Norbert Bernáth's "Riszpong Tilogramma Software". Unfortunately, if the latter mystery has been solved, the dark aura surrounding Toxic still remains, although there's a Last From Toxic message which might link his nick to the author of Blasting Bob Backup utility. Oh, and Franky: who's Franky who coded Game Music II?
Unexpectedly, Tiger has released an improved version of his previous utilities collection, called Tiger Disk Utility V2.1, containing a couple of well known tools of unknown version, like Duplicator V3.2 and Turbonibbler V2.0. abcug's Register 2000 software database editor also has come up, and in the end, now we have a disk working crack of Optika, produced by Octasoft and distributed by Novotrade at the times, though we're still in search of TAP files, scans and in general all the commercial stuff around it.

So, here we are! Let's have the complete list of incoming software, today for the 9th time. And the next will be the very last, so don't run too far away from our shores: Optika, Directory Director, Az Itélet Napja, Tiger Disk Utility V2.1, Register 2000, Grafitor V2.1, Easy Turbo +4, Easy Turbo 3, Caddimat C116, Digimixer (version), Disk Cracker, Adatbank, The Disc Wizard (version), ROM-control +, ROM Modifier V1.0, Elektromos Teljesítmény (Táblázat 2), Profimon, Disk Format System V3.0, Flash Demo, No Limit!, Stakker Humanoid, Demodemo, First From Genius (fix), Beastie Boys Digi Mix, CSM Demo, Color Routine, Music Simulator 2, Game Music II, Cocom Demo, Devil Head Demo, The Bear Demo, My Dream Cars, Last From Toxic, Csomagoló Üzem, Flipper (AMA), Kincsebarlang, Handel, Wirtschafts Manager, Plus/4 Invaders, Asteroids (Soft Vawe), Asteroids 2, Cracker Ball 3, Rohamkukac C-16, Logo Game, Diamond Hunter (Hungarian), Break-Out (Mac-Copies), Duplicator V3.2, Turbonibbler V2.0.
Be the first to comment!

TLT Is Back!

Posted by Csabo on 2015-12-13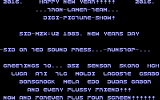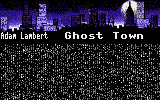 Gyöngyös is in the house: Tron Lamer Team is back! We haven't heard anything from them since 2012. Did anyone miss the digi-demos from the northern part of Hungary? I did, and I had an email exchange with Hifi this January. He promised: "there will be a demo" :-) I've been waiting ever since!

But you don't have to wait at all: just fire up the old iron once more (or just open that emulator), and check out 2016 Happy New Year and Ghost Town (TLT)!

Also, if you're interesting in seeing some more Faces of the Scene, check out the new photos Hifi sent for himself, and for BCK and Mela.
Read comments

Club Info 140 Is Here!

Posted by Csabo on 2015-12-07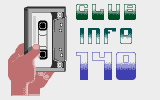 The last issue of Club Info for 2015 is here! Erich/Ultd just released issue 140, featuring a small intro by CsoryCsabo. Side A is full of German language articles, and Side B has demos, games, as well as some new stuff, including 4 Christmas-themed pictures (which you can view with the Magica driver). Check it out and enjoy!
Read comments

Moldi's Treasure 8/10

Posted by Luca on 2015-12-07
We've promised to you all, and a promise is a promise! Let's repeat it: it's now time to finalize matters with the gigantic bunch of programs we've never seen before, as picked up one by one from the big treasure chest donated to us by Moldi nearly 5 years ago. That's the reason why, after two weeks only from the 7th session, here comes the 8th! We're on a run and we don't intend to slow down the flow.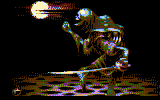 From this release and both the next two, there's no particular stuff which stands out as the main one in the whole heap. Nonetheless, there are so many unseen utilities, unknown games and demos coming from the very first period of the forming scene, but we can't point a specific one. If we would find a theme for this 8th leak, Hires FLI, M-FLI 1, M-FLI Laced 2, Virtual FLI Show are further (and probably definitive) single steps which did allow to understand and implement FLI graphics on Commodore Plus/4. That had been a very hard journey in order to interpret how the machine manages the color per line and the (unexpected in the early era) double badline. Pioneers like TLC, bubis, DCD and most of all Larry had given their contribute to reach the results we all know nowadays, and these old releases are the missing tiles to fill the history about FLI on Plus/4 which now awaits to be definitely written from the beginnings to the end.

The acquisition of several programs lists has generated in the course of time various holes into our database, empty entries of missing stuff of which we've never heard before, and these last appointments with the Moldi's treasure will fill some of the gaps. This time we've got Lethargix, a little dentro from the time when TDD was close to Terrorists; Demo Madness, as it contains a short software list in a scrolltext which allows to determine the release date of several other TEC demos with a good approximation; the most wanted King Demo, released when TCL still was known as TBB.
Furthermore, there are programs out of every known list: Klaustrofobia the adventure written by Bitecus with a great intro coded by Murphy with music by SLD, Yazz V2.0 as the improved conversion of Yazz music box, the independent Hungarian translation of Tricky Dices done by LBM, Keresztrelytvény 1 and Keresztrelytvény 2 crossword games in Hungarian language. And more, rarities from authors with very little production: Disc Doctor & Monitor V1.1 is the second known production overall by Balász Vissy, Miami Vice picture show from CCW, Depeche Mode Demo (TCKT) where the bond between BCS and Ern0 got one group's name we really didn't know before (further infos are well accepted!).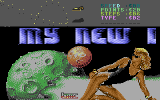 It comes the traditional complete list of releases included in this 8th batch, the show is slowly coming to an end in two last chances, so stay tuned: Lethargix, Demo Madness, Kémiai Reakciók II (part 2), Kémiai Reakciók II (part 3), Német Nyelvi Gyakorlás, Német-Magyar Szótár, Tanulj Velem Németül!, Disc Doctor & Monitor V1.1, Csucsu Super Tape, Ultraformat V3.5, SuliKomp - Matematika és számítástecnika I. (crack), Konto-file 1.0, 664 Blokk, TARDOS V8.28, Bit Image (MPS), Integrate DOS V1.0, Házibuli Teszt, Relokator (Commodore Újság), Plus 23 Funktion Keys, Legionnaire 5, Legionnaire 6, Legionnaire 7, Legionnaire 8, Legionnaire 9, Jazzy, Cube Caster, Deltex Converter, Deltex-Dump, Deggendorf, Bus-Stop, U-Boot (AMA), Plus-Paket (AMA), Keresztrelytvény 1, Keresztrelytvény 2, Klaustrofobia, Beobachtungen, Hires FLI, M-FLI 1, M-FLI Laced 2, Virtual FLI Show, That's A Way, Digi Ripped Piccys, Depeche Mode Demo (TCKT), Miami Vice, Yazz V2.0, King Demo, Killed By Death, Hoaxers Party 00, Sinus Raster.
Read comments

Large Pack of Stuff From Lacus!

Posted by Csabo on 2015-12-03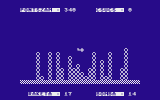 We've just added a large pack of stuff, sent in by Lacus. Our ever-growing database now has these additions:

Invázió (a previously missing release, complete with TAP and cover scans), TAP files and cover scans for 4 parts of the Évezredek series: II, IV, VI, XIV, and another TAP file for Timeslip. (Note to the serious collections: check your tapes and let us know which one is the "original" please!)

Also added are several cassette photos: Abraka-Dabra, Almatúra, Bevezetés A Basic Nyelvbe, Bubble Trouble, Szerpentin, Terra Cognita and Timeslip. Check it out and enjoy!

Before it gets lost in the shuffle, we'd like to mention a few others added today: Hoppit, Space Fiends, Wolf Pack, and Retro Gamer 149.
Read comments
Copyright © Plus/4 World Team, 2001-2018