News

2018
2018/04
3
2018/03
3
2018/02
5
2018/01
7
Total:
18
Avg.:
4.5
2017
2017/12
6
2017/11
5
2017/10
6
2017/09
4
2017/08
4
2017/07
9
2017/06
8
2017/05
4
2017/04
5
2017/03
7
2017/02
6
2017/01
15
Total:
79
Avg.:
6.5
2016
2016/12
10
2016/11
7
2016/10
4
2016/09
5
2016/08
1
2016/07
7
2016/06
4
2016/05
6
2016/04
2
2016/03
4
2016/02
3
2016/01
6
Total:
59
Avg.:
4.9
2015
2015/12
10
2015/11
8
2015/10
7
2015/09
5
2015/08
2
2015/07
1
2015/06
4
2015/05
7
2015/04
6
2015/03
4
2015/02
6
2015/01
1
Total:
61
Avg.:
5
2014
2014/12
7
2014/11
5
2014/10
4
2014/09
7
2014/08
12
2014/07
7
2014/06
4
2014/05
3
2014/04
6
2014/03
2
2014/02
4
2014/01
5
Total:
66
Avg.:
5.5
2013
2013/12
6
2013/11
7
2013/10
4
2013/09
5
2013/08
5
2013/07
5
2013/06
3
2013/05
4
2013/04
5
2013/03
8
2013/02
4
2013/01
2
Total:
58
Avg.:
4.8
2012
2012/12
6
2012/11
4
2012/10
5
2012/09
3
2012/08
6
2012/07
4
2012/06
4
2012/05
10
2012/04
2
2012/03
3
2012/02
3
2012/01
4
Total:
54
Avg.:
4.5
2011
2011/12
4
2011/11
1
2011/10
1
2011/09
3
2011/08
3
2011/07
8
2011/06
7
2011/05
5
2011/04
2
2011/03
2
2011/02
6
2011/01
2
Total:
44
Avg.:
3.6
2010
2010/12
1
2010/11
3
2010/10
3
2010/09
2
2010/08
3
2010/07
4
2010/06
5
2010/05
2
2010/04
8
2010/03
1
2010/02
3
2010/01
2
Total:
37
Avg.:
3
2009
2009/12
8
2009/11
7
2009/10
7
2009/09
4
2009/08
4
2009/07
1
2009/06
3
2009/05
1
2009/04
9
2009/03
2
2009/02
6
2009/01
3
Total:
55
Avg.:
4.5
2008
2008/12
3
2008/11
6
2008/10
5
2008/09
4
2008/08
3
2008/06
6
2008/05
6
2008/04
2
2008/03
3
2008/02
9
2008/01
5
Total:
52
Avg.:
4.7
2007
2007/12
1
2007/11
3
2007/10
5
2007/09
2
2007/08
7
2007/07
6
2007/06
7
2007/05
4
2007/04
10
2007/03
9
2007/02
14
2007/01
8
Total:
76
Avg.:
6.3
2006
2006/12
4
2006/11
6
2006/10
6
2006/09
7
2006/08
13
2006/07
5
2006/06
7
2006/05
1
2006/04
11
2006/03
5
2006/02
4
2006/01
11
Total:
80
Avg.:
6.6
2005
2005/12
9
2005/11
12
2005/10
11
2005/09
17
2005/08
9
2005/07
3
2005/06
1
2005/05
3
2005/04
9
2005/03
6
2005/02
6
2005/01
7
Total:
93
Avg.:
7.7
2004
2004/12
9
2004/11
14
2004/10
10
2004/09
19
2004/08
9
2004/07
10
2004/06
13
2004/05
8
2004/04
23
2004/03
9
2004/02
17
2004/01
16
Total:
157
Avg.:
13
2003
2003/12
20
2003/11
14
2003/10
20
2003/09
23
2003/08
21
2003/07
22
2003/06
15
2003/05
18
2003/04
8
2003/03
11
2003/02
13
2003/01
19
Total:
204
Avg.:
17
2002
2002/12
12
2002/11
11
2002/10
12
2002/09
16
2002/08
9
2002/07
13
2002/06
8
2002/05
12
2002/04
9
2002/03
6
2002/02
3
2002/01
5
Total:
116
Avg.:
9.6
2001
2001/12
1
2001/11
1
2001/10
4
2001/09
4
Total:
10
Avg.:
2.5
2000
2000/08
1
2000/04
1
Total:
2
Avg.:
1
/
1




Conversions are back: Container!

Posted by Luca on 2009-09-29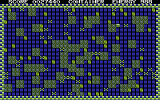 Converting games from C64 can be considered a real art form, and the Plus/4 has an ancient tradition about that.

Hence, here comes Chronos, who decided to seriously pass thru the gates of crossassemblers'coding with a first-step attempt (supported by Csio too!), which includes both intro and conversion, a burnout beginning! Released under the Absence And Wilds label, Container is a C64 entry for the Minigame Compo edition 2009. Originally coded by Charles Grey aka Iceout/Avatar, it gives you smart'n'cute action in 1 Kilobyte only, plus an extended instructions'textfile and with original logos included too.

Mychess 2.0 TAP Version Found!

Posted by Csabo on 2009-09-19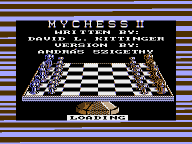 At long last, Gaia has created a C16 encoded TAP file for Mychess 2.0. This is the original tape release, as mustered by Master Crown and Master Pigmy themselves. Gaia was able to retrieve this almost lost file from a cassette, originally copied in 1988 for an uncle :-) A great find indeed, worth checking out!

Never type 'google' into Google!

Posted by Luca on 2009-09-15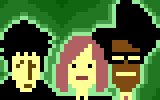 Hi there, buddies! Here's Luca/FIRE from Italy! How's going?

Autumn is coming, and we all know that when leaves begin to fall down, that's the best time to stay at home and code! During this summer, in the interstitial times swimming in the Mediterranean, tripping in Northern Europe and relaxing nighttime at the Senese thermal baths, I wasted further time watching TV series, and I simply loved The IT Crowd!
But I spent my time also playing with cute Plus/4 tools, especially the beloved Csabo's Wave Converter, a terribily funny toy!

From the merging of those two, here comes a little digi demo: The IT Crowd! Just to: celebrate this adorable british stuff; to put some code altogether and see it works; to induce all of you in producing and releasing everything you want, despite quality perfection parties or whatever else!

Oh, and remember: never type 'google' into Google!

Club Info 112

Posted by Csabo on 2009-09-09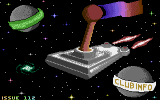 A little later than usual, Erich has finished the latest issue of the German diskmag: Club Info 112 is here! Side B has new programs: Divis N-Stellen and Dez/Hex/Bin-Wand from Lukian, Weltzeit, Pick up, Mind-Master, and a game from Australia called Rock Alley. Check it out and enjoy!
Copyright © Plus/4 World Team, 2001-2018