News

2018
2018/04
3
2018/03
3
2018/02
5
2018/01
7
Total:
18
Avg.:
4.5
2017
2017/12
6
2017/11
5
2017/10
6
2017/09
4
2017/08
4
2017/07
9
2017/06
8
2017/05
4
2017/04
5
2017/03
7
2017/02
6
2017/01
15
Total:
79
Avg.:
6.5
2016
2016/12
10
2016/11
7
2016/10
4
2016/09
5
2016/08
1
2016/07
7
2016/06
4
2016/05
6
2016/04
2
2016/03
4
2016/02
3
2016/01
6
Total:
59
Avg.:
4.9
2015
2015/12
10
2015/11
8
2015/10
7
2015/09
5
2015/08
2
2015/07
1
2015/06
4
2015/05
7
2015/04
6
2015/03
4
2015/02
6
2015/01
1
Total:
61
Avg.:
5
2014
2014/12
7
2014/11
5
2014/10
4
2014/09
7
2014/08
12
2014/07
7
2014/06
4
2014/05
3
2014/04
6
2014/03
2
2014/02
4
2014/01
5
Total:
66
Avg.:
5.5
2013
2013/12
6
2013/11
7
2013/10
4
2013/09
5
2013/08
5
2013/07
5
2013/06
3
2013/05
4
2013/04
5
2013/03
8
2013/02
4
2013/01
2
Total:
58
Avg.:
4.8
2012
2012/12
6
2012/11
4
2012/10
5
2012/09
3
2012/08
6
2012/07
4
2012/06
4
2012/05
10
2012/04
2
2012/03
3
2012/02
3
2012/01
4
Total:
54
Avg.:
4.5
2011
2011/12
4
2011/11
1
2011/10
1
2011/09
3
2011/08
3
2011/07
8
2011/06
7
2011/05
5
2011/04
2
2011/03
2
2011/02
6
2011/01
2
Total:
44
Avg.:
3.6
2010
2010/12
1
2010/11
3
2010/10
3
2010/09
2
2010/08
3
2010/07
4
2010/06
5
2010/05
2
2010/04
8
2010/03
1
2010/02
3
2010/01
2
Total:
37
Avg.:
3
2009
2009/12
8
2009/11
7
2009/10
7
2009/09
4
2009/08
4
2009/07
1
2009/06
3
2009/05
1
2009/04
9
2009/03
2
2009/02
6
2009/01
3
Total:
55
Avg.:
4.5
2008
2008/12
3
2008/11
6
2008/10
5
2008/09
4
2008/08
3
2008/06
6
2008/05
6
2008/04
2
2008/03
3
2008/02
9
2008/01
5
Total:
52
Avg.:
4.7
2007
2007/12
1
2007/11
3
2007/10
5
2007/09
2
2007/08
7
2007/07
6
2007/06
7
2007/05
4
2007/04
10
2007/03
9
2007/02
14
2007/01
8
Total:
76
Avg.:
6.3
2006
2006/12
4
2006/11
6
2006/10
6
2006/09
7
2006/08
13
2006/07
5
2006/06
7
2006/05
1
2006/04
11
2006/03
5
2006/02
4
2006/01
11
Total:
80
Avg.:
6.6
2005
2005/12
9
2005/11
12
2005/10
11
2005/09
17
2005/08
9
2005/07
3
2005/06
1
2005/05
3
2005/04
9
2005/03
6
2005/02
6
2005/01
7
Total:
93
Avg.:
7.7
2004
2004/12
9
2004/11
14
2004/10
10
2004/09
19
2004/08
9
2004/07
10
2004/06
13
2004/05
8
2004/04
23
2004/03
9
2004/02
17
2004/01
16
Total:
157
Avg.:
13
2003
2003/12
20
2003/11
14
2003/10
20
2003/09
23
2003/08
21
2003/07
22
2003/06
15
2003/05
18
2003/04
8
2003/03
11
2003/02
13
2003/01
19
Total:
204
Avg.:
17
2002
2002/12
12
2002/11
11
2002/10
12
2002/09
16
2002/08
9
2002/07
13
2002/06
8
2002/05
12
2002/04
9
2002/03
6
2002/02
3
2002/01
5
Total:
116
Avg.:
9.6
2001
2001/12
1
2001/11
1
2001/10
4
2001/09
4
Total:
10
Avg.:
2.5
2000
2000/08
1
2000/04
1
Total:
2
Avg.:
1
/
1




More Cover Scans...

Posted by Csabo on 2004-08-31



Working our way through Plus4Vampyre's cover scans, the following ones have been uploaded today: Balance Tricky Dices, 4 in 1 Hit Pak (Best of Elite Vol1 Alternative cover), Bmx Racers (Alternative cover with different corner text), Data Media Collection 1 (Aka. Golf Bowlling, UserSoft release). Also two CBM US box scans: Money Decisions: Investments and Money Decisions: Loan Analysis. The last one is Physics 'O'/'A' Level, Tynesoft release. Enjoy!

New Games Added!

Posted by Csabo on 2004-08-30


Plus4Vampyre sent us a big pack of covers. The pack proved to be too much for one upload, so we started with the very rare stuff. Pasta Blasta is a previously unknown C16 game. It's amazing that we are still finding these... Fric Check-up is another newly added release, it's an Italian compilation tape. Finally we have also added his full size cover scans for Mindbenders, plus the games from this title. More stuff to come so stay tuned. Also Seas of Blood was converted along with the rest of the Mt. Valley adventures.

Home Office Cover + Manual

Posted by Csabo on 2004-08-23

We have just recently added this title (Home Office). Rüdiger sent us an alternative cover for it. The complete manual (12 pages + cover) has also been uploaded. This one was scanned and sent in by both Rüdiger and Ulysses777 pretty much at the same time... It allowed us to pick the best scanned pages from each set. Thank you guys both! Enjoy.

New adventure conversion from Csabo

Posted by Gaia on 2004-08-21
Finally it seems that the new releases start sailing in! This time Csabo has taken upon the challenge to convert another classic adventure from the C64. Voodoo Castle has not been completely unknown for us, since we have already had a commercially released C16 only version for our platform. What we missed was a 64 kb version with all the graphics that would not fit in the limited memory of a C16. So if you prefer playing adventures with scenery graphics then is Voodoo Castle +4 definitely your thing. Thanks to Csabo for his hard work and keep up!

Drea-M-time XXXII!

Posted by Csabo on 2004-08-16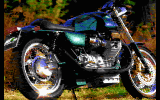 Plus/4 World proudly presents the third installment of the Drea-M-time series: Drea-M-time XXXII! This picture show coded by Larry once again contains astonishing quality images. Download your copy immediately, and be prepared to pick your jaws up from the floor.

Mega Update from Crown!

Posted by Csabo on 2004-08-13




Here are the latest items Crown contributed to our archive. Commodore box coverscans for Easy Match/Easy Count, Letter Match - More or Less, Super Spell and Starter Productivity Software. For this last one, he also scanned the 25 page manual, plus we have all the 5 utilities added. In other words, that's the complete package. The same thing goes for Experiences in Software: we had the cover scans, but 14 page manual is new, and so are the 14 programs (each with TAP file). There's more: we have a high quality cover scan for Exorcist (the single release), and he created two TAP files for Classic Snooker (one is for the C16, the other is the enhanced Plus/4 version). Excellent stuff, thanks to Crown!

Retro Games World - THE LIVE RETRO EVENTS PORTAL!

Posted by MIK on 2004-08-09


THE LIVE RETRO EVENTS PORTAL


Retro Games World is a new project thought up by a few of the live events organisers including Chris Abbott and Mark from Retro Vision. It is basically a one stop portal of infomation about all the live events going on. The idea can be furthered to include advertising from games companies etc...

They hope this becomes a useful page and with a little help in spreading the word it will become a worthy page indeed. Any help you can give in order to make the site known, gathering event info etc will be apprecieated. So without delay head on over by clicking the link below and check out whats going down now!


Two new TLT releases!

Posted by Csabo on 2004-08-07
Luca sent in two 2004 releases by Tron Lamer Team. They are - as some of you have no doubt guessed - digi demos. The first one is +4 Forever, a demo celebrating the 20th birthday of the Plussy. The second one is Delta 2004. "Delta" (in this case) is a scientific TV programme in Hungary, the demo plays its theme music.

After a slow start, it looks like this year will be productive after all. At the moment according to our count we are up to 21 new releases this year. Keep 'em coming!

Club Info 80, 81 and 82!

Posted by Csabo on 2004-08-06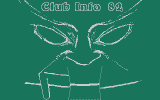 We have just received three issues of Club Info, including the fresh August 2004 edition. German speakers are in luck, 6 disksides of Plus/4 related stuff to read through and play with. Thanks to Luca for supplying them!
Copyright © Plus/4 World Team, 2001-2018