News

2018
2018/04
3
2018/03
3
2018/02
5
2018/01
7
Total:
18
Avg.:
4.5
2017
2017/12
6
2017/11
5
2017/10
6
2017/09
4
2017/08
4
2017/07
9
2017/06
8
2017/05
4
2017/04
5
2017/03
7
2017/02
6
2017/01
15
Total:
79
Avg.:
6.5
2016
2016/12
10
2016/11
7
2016/10
4
2016/09
5
2016/08
1
2016/07
7
2016/06
4
2016/05
6
2016/04
2
2016/03
4
2016/02
3
2016/01
6
Total:
59
Avg.:
4.9
2015
2015/12
10
2015/11
8
2015/10
7
2015/09
5
2015/08
2
2015/07
1
2015/06
4
2015/05
7
2015/04
6
2015/03
4
2015/02
6
2015/01
1
Total:
61
Avg.:
5
2014
2014/12
7
2014/11
5
2014/10
4
2014/09
7
2014/08
12
2014/07
7
2014/06
4
2014/05
3
2014/04
6
2014/03
2
2014/02
4
2014/01
5
Total:
66
Avg.:
5.5
2013
2013/12
6
2013/11
7
2013/10
4
2013/09
5
2013/08
5
2013/07
5
2013/06
3
2013/05
4
2013/04
5
2013/03
8
2013/02
4
2013/01
2
Total:
58
Avg.:
4.8
2012
2012/12
6
2012/11
4
2012/10
5
2012/09
3
2012/08
6
2012/07
4
2012/06
4
2012/05
10
2012/04
2
2012/03
3
2012/02
3
2012/01
4
Total:
54
Avg.:
4.5
2011
2011/12
4
2011/11
1
2011/10
1
2011/09
3
2011/08
3
2011/07
8
2011/06
7
2011/05
5
2011/04
2
2011/03
2
2011/02
6
2011/01
2
Total:
44
Avg.:
3.6
2010
2010/12
1
2010/11
3
2010/10
3
2010/09
2
2010/08
3
2010/07
4
2010/06
5
2010/05
2
2010/04
8
2010/03
1
2010/02
3
2010/01
2
Total:
37
Avg.:
3
2009
2009/12
8
2009/11
7
2009/10
7
2009/09
4
2009/08
4
2009/07
1
2009/06
3
2009/05
1
2009/04
9
2009/03
2
2009/02
6
2009/01
3
Total:
55
Avg.:
4.5
2008
2008/12
3
2008/11
6
2008/10
5
2008/09
4
2008/08
3
2008/06
6
2008/05
6
2008/04
2
2008/03
3
2008/02
9
2008/01
5
Total:
52
Avg.:
4.7
2007
2007/12
1
2007/11
3
2007/10
5
2007/09
2
2007/08
7
2007/07
6
2007/06
7
2007/05
4
2007/04
10
2007/03
9
2007/02
14
2007/01
8
Total:
76
Avg.:
6.3
2006
2006/12
4
2006/11
6
2006/10
6
2006/09
7
2006/08
13
2006/07
5
2006/06
7
2006/05
1
2006/04
11
2006/03
5
2006/02
4
2006/01
11
Total:
80
Avg.:
6.6
2005
2005/12
9
2005/11
12
2005/10
11
2005/09
17
2005/08
9
2005/07
3
2005/06
1
2005/05
3
2005/04
9
2005/03
6
2005/02
6
2005/01
7
Total:
93
Avg.:
7.7
2004
2004/12
9
2004/11
14
2004/10
10
2004/09
19
2004/08
9
2004/07
10
2004/06
13
2004/05
8
2004/04
23
2004/03
9
2004/02
17
2004/01
16
Total:
157
Avg.:
13
2003
2003/12
20
2003/11
14
2003/10
20
2003/09
23
2003/08
21
2003/07
22
2003/06
15
2003/05
18
2003/04
8
2003/03
11
2003/02
13
2003/01
19
Total:
204
Avg.:
17
2002
2002/12
12
2002/11
11
2002/10
12
2002/09
16
2002/08
9
2002/07
13
2002/06
8
2002/05
12
2002/04
9
2002/03
6
2002/02
3
2002/01
5
Total:
116
Avg.:
9.6
2001
2001/12
1
2001/11
1
2001/10
4
2001/09
4
Total:
10
Avg.:
2.5
2000
2000/08
1
2000/04
1
Total:
2
Avg.:
1
/
1




A Little Holiday Gift From BSZ

Posted by Csabo on 2012-12-23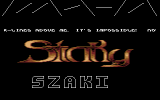 This should make the Plus/4 World demo-enthusiasts (cough...*Luca*...cough) happy! BSZ/NST send some goodies our way:
- Would you like to see Stinky's First demo? Now you can!
- What, there was a part that never made it to The 2nd? For realz, yo!
- Speaking of which, did you know that The 2nd has a hidden mode, and that the "notes" file was stuffed onto an already full disk? Read the author's notes!
- Who could have been responsible for Kedvenc Sidplay? BSZ has a few words about this piece of software as well.
Big cheers to BSZ for digging these up from his old disks (and his memory)!
Read comments

Hall Of Fame

Posted by Csabo on 2012-12-22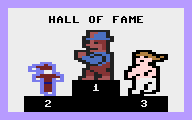 What's that? A new item in the main menu?

Plus/4 World returns to its gaming roots by the addition of the Hall Of Fame. This section is a combined high score list for all games. LanMIK had the right idea on our forums, but a forum post is hard to maintain. The dedicated page makes it easy to see all scores in one place, and thanks to our site's database driven nature, the scores are also automatically listed on the game's and the submitting person's pages as well.

So, play a game, give it a try and submit your own score. Some things may be rough around the edges, so any feedback (Does the submission flow make sense? Are the layouts useful and coherent?) is appreciated. Game on!
Read comments

YAPE 1.0.4

Posted by Luca on 2012-12-18
Yes, the most used emulator of the Commodore 264 machines needs a further tuning on several points.
Gaia collected several improvements in the past months, also thank to all the users helping with their feedbacks, notes and requests. And finally, YAPE has reached version 1.0.4!

What will find into the new version?
- /LOAD:filename to type text on startup from a text file
- improved ("increased") oversampling
- forward looking adaptive sound buffering
- more accurate interim CPU read cycles
- joystick setup crash fixed (64 bit build)
- 192 kHz sound frequency got not saved in previous version
- clear byte ready inaccuracy for 1551 fixed
- minor IEC printer clocking fix
- removed obsolete emulator ID

Run to the download page to get now your proper YAPE build (x32/x64).
Read comments

Deadline

Posted by Csabo on 2012-12-17
>examine mailbox
In the mailbox you find Deadline.

>get deadline
Taken.

>examine deadline
After careful examination, you conclude that Deadline is a new converted game by gc841. It's Infocom's 3rd title, one that was never ported to Plus/4. The game is a murder mystery, you control a detective who has 12 hours to solve the death of a wealthy industrialist. The game requires disk drive and takes up one full side.

>help
You find that the original C64 manual has been scanned and is available for your perusal. You also notice that the original covers have been added for completeness sake.

>contemplate
You ponder, consider and reflect upon all things. You decide that the next step is to download the game and heap kudos on the people responsible for it on our forums.
Read comments

Endings Triplets 17-23

Posted by Luca on 2012-12-14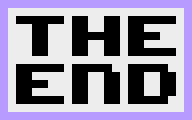 Again, 7 new triplets of game endings! Classic commercial games from the 80ies and homemade pseudo conversions from the golden era of the scene, all mixed together, in one big cauldron of finals you've never barely imagined to be.


Here we come with another seven-triplets bunch. Don't miss to see the endings of: Pipe Dream, Crater, Demonsdom, Halállabirinthus, Auf Wiedersehen Monty, Tomb Of Tarrabash, Auto Zone, Firm Base+, Storm, Berks 3, Dork's Dilemma, Out On A Limb, Rolling Stones, Rolling Stones 2, Pipe Mania, Commando (Plus4), Cross It 2, Storm +4 V1.2 (and derivates!), Boogie Ball, Explosive Net, Tetris 2.

Should I truly told you this? More to come, our game endings'folder is still full of magic!
Be the first to comment!

Club Info 128

Posted by Csabo on 2012-12-08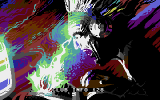 Erich/Unlimited from Germany is here with the last issue of Club Info of the year. Club Info 128 is the latest issue of the German disk-mag. Side A is full of articles covering a wide range of topics: scene news, tips and tricks, game information (including very detailed coverage of Rebel Planet), hardware and more. Side B has to recent and new releases. So start up those C16/Plus4s (or launch your emulator) and take a look. Enjoy!
Read comments
Copyright © Plus/4 World Team, 2001-2018