News

2018
2018/02
3
2018/01
7
Total:
10
Avg.:
5
2017
2017/12
6
2017/11
5
2017/10
6
2017/09
4
2017/08
4
2017/07
9
2017/06
8
2017/05
4
2017/04
5
2017/03
7
2017/02
6
2017/01
15
Total:
79
Avg.:
6.5
2016
2016/12
10
2016/11
7
2016/10
4
2016/09
5
2016/08
1
2016/07
7
2016/06
4
2016/05
6
2016/04
2
2016/03
4
2016/02
3
2016/01
6
Total:
59
Avg.:
4.9
2015
2015/12
10
2015/11
8
2015/10
7
2015/09
5
2015/08
2
2015/07
1
2015/06
4
2015/05
7
2015/04
6
2015/03
4
2015/02
6
2015/01
1
Total:
61
Avg.:
5
2014
2014/12
7
2014/11
5
2014/10
4
2014/09
7
2014/08
12
2014/07
7
2014/06
4
2014/05
3
2014/04
6
2014/03
2
2014/02
4
2014/01
5
Total:
66
Avg.:
5.5
2013
2013/12
6
2013/11
7
2013/10
4
2013/09
5
2013/08
5
2013/07
5
2013/06
3
2013/05
4
2013/04
5
2013/03
8
2013/02
4
2013/01
2
Total:
58
Avg.:
4.8
2012
2012/12
6
2012/11
4
2012/10
5
2012/09
3
2012/08
6
2012/07
4
2012/06
4
2012/05
10
2012/04
2
2012/03
3
2012/02
3
2012/01
4
Total:
54
Avg.:
4.5
2011
2011/12
4
2011/11
1
2011/10
1
2011/09
3
2011/08
3
2011/07
8
2011/06
7
2011/05
5
2011/04
2
2011/03
2
2011/02
6
2011/01
2
Total:
44
Avg.:
3.6
2010
2010/12
1
2010/11
3
2010/10
3
2010/09
2
2010/08
3
2010/07
4
2010/06
5
2010/05
2
2010/04
8
2010/03
1
2010/02
3
2010/01
2
Total:
37
Avg.:
3
2009
2009/12
8
2009/11
7
2009/10
7
2009/09
4
2009/08
4
2009/07
1
2009/06
3
2009/05
1
2009/04
9
2009/03
2
2009/02
6
2009/01
3
Total:
55
Avg.:
4.5
2008
2008/12
3
2008/11
6
2008/10
5
2008/09
4
2008/08
3
2008/06
6
2008/05
6
2008/04
2
2008/03
3
2008/02
9
2008/01
5
Total:
52
Avg.:
4.7
2007
2007/12
1
2007/11
3
2007/10
5
2007/09
2
2007/08
7
2007/07
6
2007/06
7
2007/05
4
2007/04
10
2007/03
9
2007/02
14
2007/01
8
Total:
76
Avg.:
6.3
2006
2006/12
4
2006/11
6
2006/10
6
2006/09
7
2006/08
13
2006/07
5
2006/06
7
2006/05
1
2006/04
11
2006/03
5
2006/02
4
2006/01
11
Total:
80
Avg.:
6.6
2005
2005/12
9
2005/11
12
2005/10
11
2005/09
17
2005/08
9
2005/07
3
2005/06
1
2005/05
3
2005/04
9
2005/03
6
2005/02
6
2005/01
7
Total:
93
Avg.:
7.7
2004
2004/12
9
2004/11
14
2004/10
10
2004/09
19
2004/08
9
2004/07
10
2004/06
13
2004/05
8
2004/04
23
2004/03
9
2004/02
17
2004/01
16
Total:
157
Avg.:
13
2003
2003/12
20
2003/11
14
2003/10
20
2003/09
23
2003/08
21
2003/07
22
2003/06
15
2003/05
18
2003/04
8
2003/03
11
2003/02
13
2003/01
19
Total:
204
Avg.:
17
2002
2002/12
12
2002/11
11
2002/10
12
2002/09
16
2002/08
9
2002/07
13
2002/06
8
2002/05
12
2002/04
9
2002/03
6
2002/02
3
2002/01
5
Total:
116
Avg.:
9.6
2001
2001/12
1
2001/11
1
2001/10
4
2001/09
4
Total:
10
Avg.:
2.5
2000
2000/08
1
2000/04
1
Total:
2
Avg.:
1
/
1




Busodore Invitro Arrives!

Posted by Csabo on 2011-02-27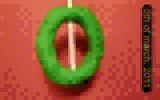 It wouldn't be a real party without an invitro, so better late than never, the busodore organizers are here to present you I'm Old As You Can See! Be amazed what a humble Plus/4 can do :-) Bumpmapping, animated torus, all top-notch effects and a high-quality SID tune. What's not to love?

The invitro is also available as a downloadable AVI file here.

Be sure to check out the list of attendees. If this invitro doesn't make you want to attend on March 5th, nothing will!
Read comments

A new version of VICE is out

Posted by Gaia on 2011-02-20
After a long and marathonic beta-phase, version 2.3 of the popular multiplatform Commodore 8-bit machines emulator has been released yesterday. Here is the full list of changes having an impact on the plus/4:

** General

- Added x64sc, the accurate C64 emulator:
We believe x64sc is one of the most accurate C64 emulators at the
moment.
- Drive improvements, including weak bit emulation.
- Major reSID overhaul:
* Emulation of all known pipeline delays for full cycle accuracy.
* New shift register model based on revectorized die photograps.
* Accurate DAC models based on revectorized die photograps.
* Emulation of floating waveform DAC input for waveform 0.
* Advanced 6581 transistor level filter model based on revectorized
die photograps, yielding unprecedented accuracy.
- CRT Emulation (former "PAL emulation") is now available regardless of
video mode or -chip and works in all emulators.
NOTE: Color gamma range changed. You may need to set to 2.200 manually.
(ColorGamma=2200)
- Added "True aspect ratio" option.
- Sound buffer overflows reduced and the error replaced with a warning.
- Various monitor improvements (io details, expansion port status ...)
- Removed little used Emulator ID feature.
- VIA wrap handling rewritten to fix problems with timer 2.
- Added autostart option to do LOAD ,8 instead of ,8,1.
- Improved accuracy of CIA interrupts. (6526/6526A selectable)

** PLUS4 changes

- Fixed crashes in NTSC mode.
- Added v364 speech emulation.

As you can see, VICE folks have also implemented the emulation of the Toshiba T6721A speech chip and it is now featured in the plus/4 emulator.

Head on over to the Sourceforge webpage here. At the time of this writing only the source code is available, but a question of time and the binaries will be up there as well.

Read comments

Old Pieces Of Software Resurface

Posted by Csabo on 2011-02-15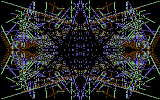 While digging through the disk archives we found some old demos, games and utilities that haven't been added to our site. Some of the notables ones are as follows: Tubular Bells, a classic Mucsi conversion (how did we miss this, when the 2nd part was listed?). Two lesser known Doky demos: Video Demo and Musics of Demos. (Were these really made 21 years ago? My, we're getting old.)

Head on over to the New Stuff page to see what's up, you may find something you haven't seen before. Big thanks to Luca for digging most of these up and doing the quiet administrative work. Be sure to keep checking your old disks and tapes for more lost treasures!
Read comments

2011 - Year Of The Bunny

Posted by Csabo on 2011-02-14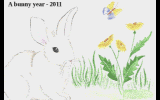 According to the Chinese Zodiac, 2011 is the year of the Rabbit. To celebrate it, Litwr released a small demo, featuring a cute bunny. The original image was drawn by an amateur girl artist. IstvanV's p4fliconv was used for the conversion. Check it out!

Happy Chinese New Year to everyone :-)
Read comments

4 New TLT Digis Arrive

Posted by Csabo on 2011-02-10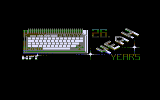 A little late, but 4 TLT digi demos from 2010 finally made their way to Plus/4 World. Hifi continues the tradition of releasing digi demos, here they are in order: Cool-Tiesto-Mix, Retro-Snap, Rockon T-Rex and Sargazsiguli. Check them out! Thanks to Skoro and Chronos for supplying us with these warez!
Read comments

Old Hungarian Stuff Found

Posted by Luca on 2011-02-04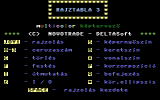 We at Plus/4 World are traditionally eager for discovering obscure commercial software, hence we feel happy when someone spots out old tapes in order to bring 'em back. This is Lacus' time to recover both sides of Szuperturbo, an Hungarian compilation of two tape turbos: Dataturbo*15 and 15-Turbo Plus/4. He has also found Rajztábla 3, a joystick driven bitmap drawing tool written in BASIC, previously known by all of us simply as "Rajztábla". Do earlier versions exist too? Only time will tell, but since we have so clever software archaeologists like Lacus, we await future updates about this tool.
Be the first to comment!
Copyright © Plus/4 World Team, 2001-2018