Bongo

| | |
| --- | --- |
| Title: | Bongo |
| Category: | Game/Platformer |
| Release Date: | 1986 |
| Language: | English |
| Size: | 16K |
| Machine: | PAL Only |
| Code Type: | Machine code |
| Distribution: | Commercial/PD |
| Retail Price: | £5.95 |
| Game ending type: | No end (highscore) |
| | |
| Produced by: | Kingsoft |
| Released by: | Anco |
| Coded by: | Gertz, Udo |
| Music composed by: | Gertz, Brigitte |
| Cracked by: | B., Michael (Ceekay) |
| Notes: | AKA Bongo Construction Kit, Bongo Construction Set. There is an older version, changed probably because of copyright reasons about the covered music. |

Download:
Alternative version:
Ceekay crack:
Kingsoft loading screen:
Tape WAV sample:
External links:
C64 release
ZX Spectrum release

User Rating: 8.7/10 (20 votes)




Covers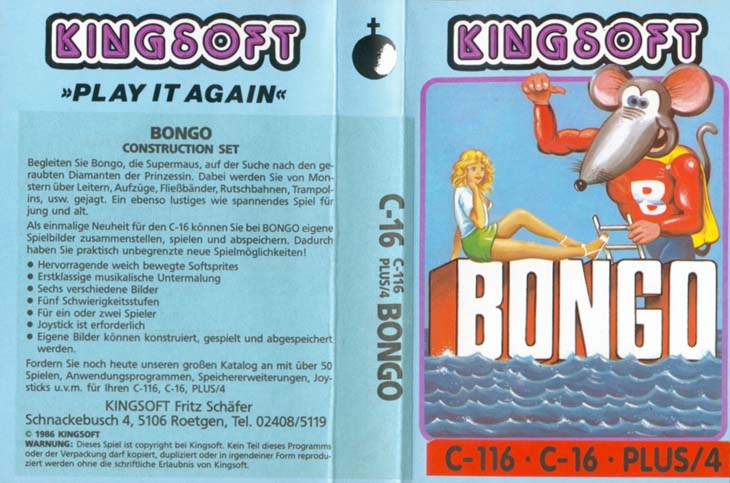 Cassette Front Cover (Kingsoft Release)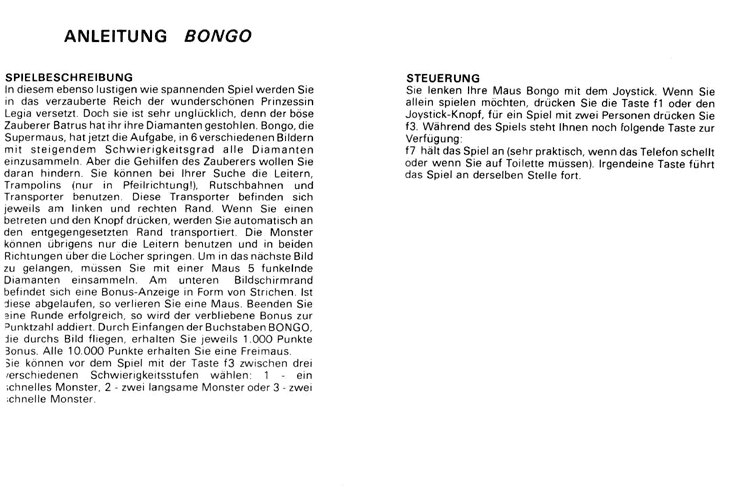 Cassette Cover Instructions 2 (Kingsoft Release)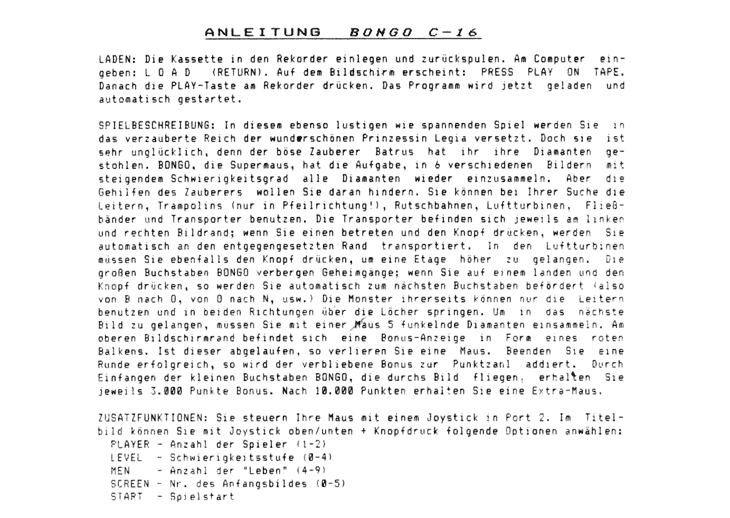 Cassette Cover Instructions 3 (Kingsoft Release)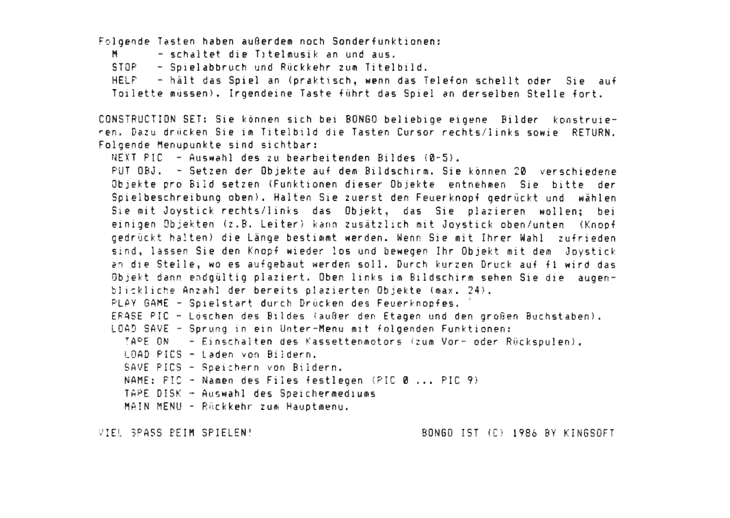 Cassette Cover Instructions 4 (Kingsoft Release)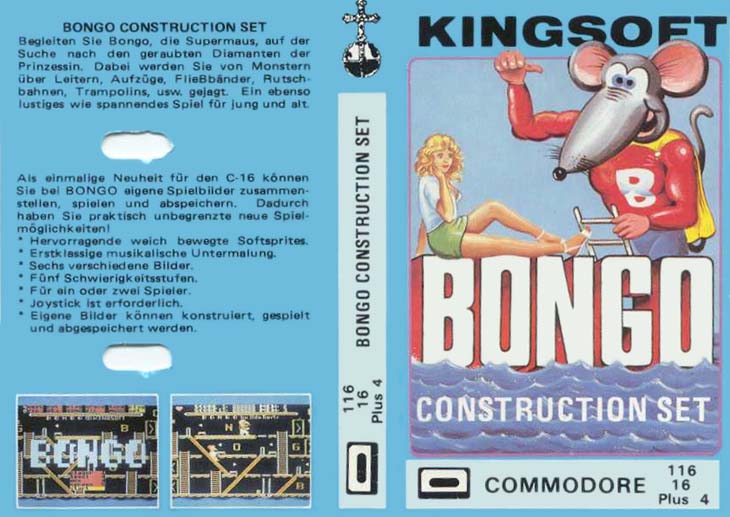 Cassette Front Cover (Bongo Construction Set Release)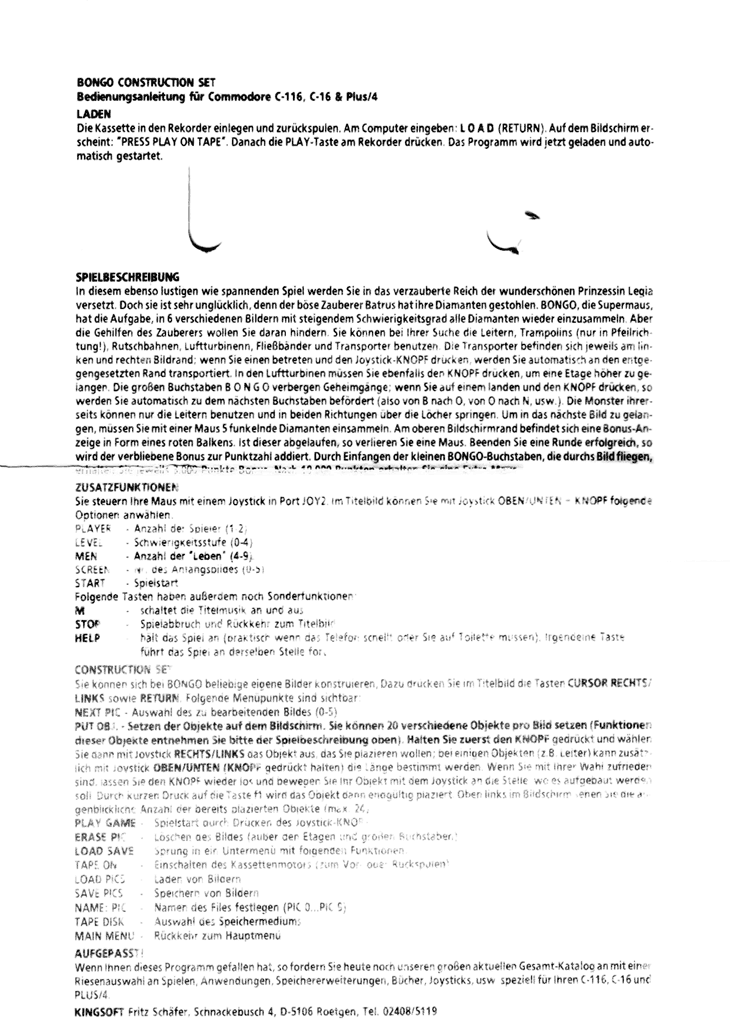 Cassette Back Cover (Bongo Construction Set Release)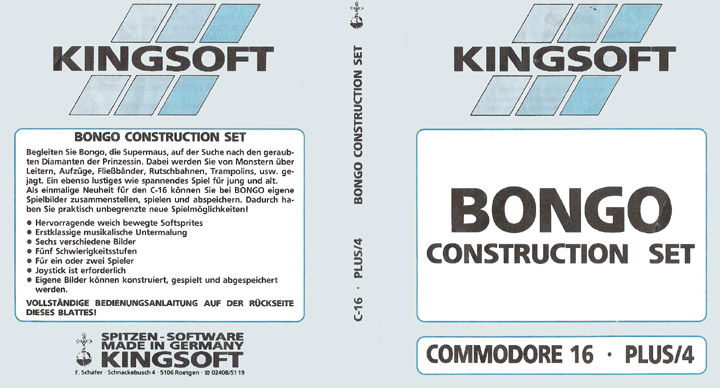 Disk Front Cover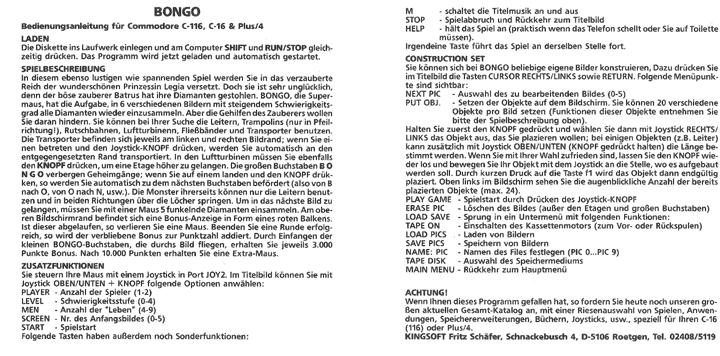 Disk Back Cover

Differences Between Versions

The older version plays a cover of "Axel F." music composed by Brigitte Gertz, which has been considerably changed in the newer version, probably because of copyrights'infringement issues. Play both on any emulator:

Latter Version                   Former Version


The intro text of the final version reports the incoming Winter Events, whereas that game has been mispelled in the older version as "Winter Olympics", unluckily matching the Tynesoft game of the same name.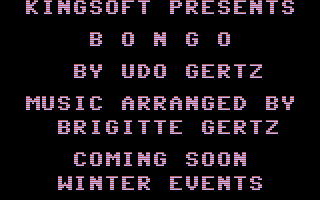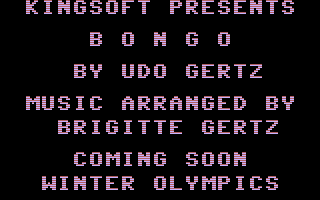 Editor menu: the option's text "tape menu" of the early version has been changed to "load save" in the newer one; the older version only has "c-16 tape" as I/O option but you can switch it to "c-16 disk" in the newer one; menu selection can be performed by pressing the fire button in the older version, changed to RETURN key in the latter one.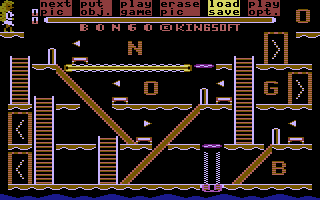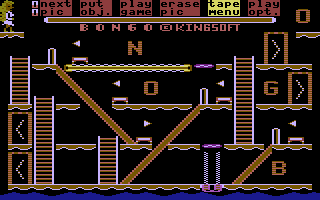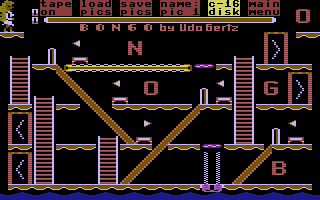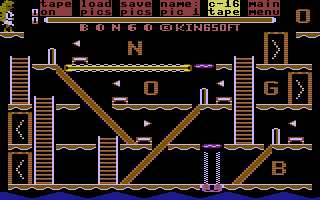 Advertisement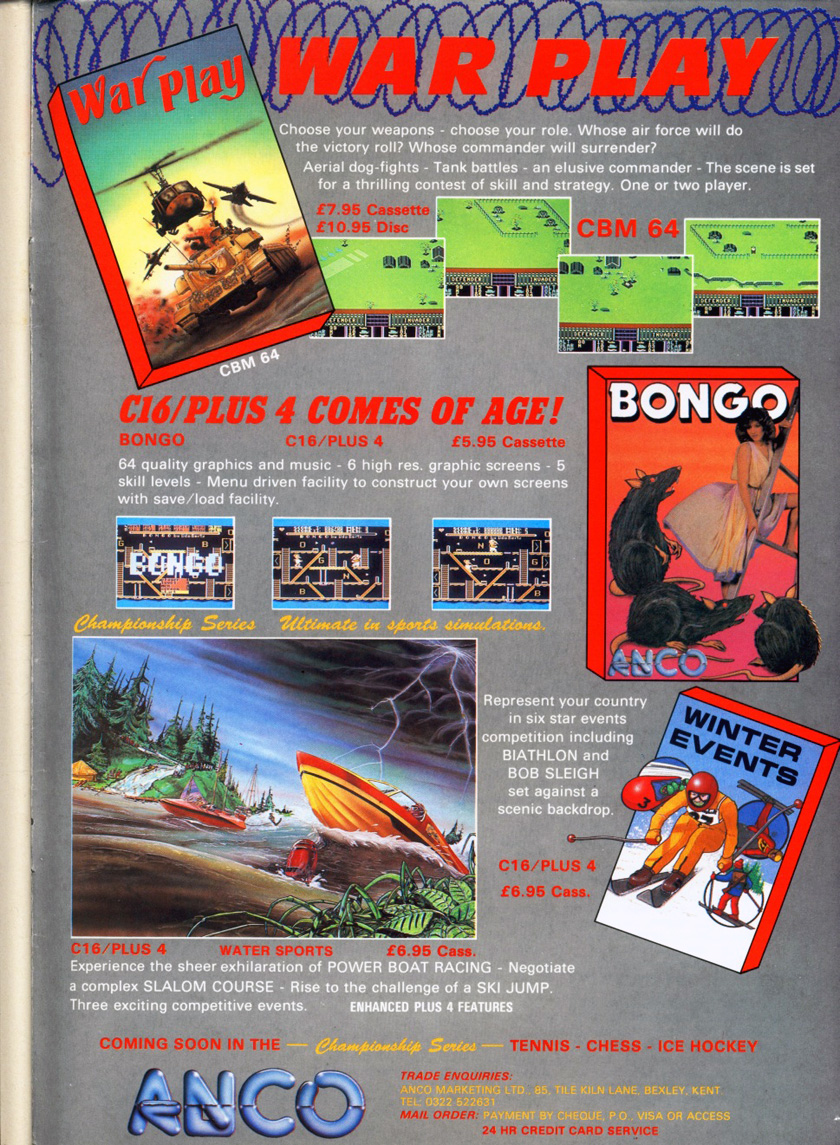 Copyright © Plus/4 World Team, 2001-2018