Introduction

The Berks have arrived, they are everywhere, protected by their ever faithful homing Drones, which cannot be destroyed (only stunned temporarily). Your mission - clear territory of the mindless Berks using your expanding Terror Tank. The number of Berks left to be destroyed is indicated in the top, right hand corner of the screen, each is harder to clear than the last. Keep an eye on your energy level, this can only be replenished after a territory has been cleared - How long can you survive?

Berks


Covers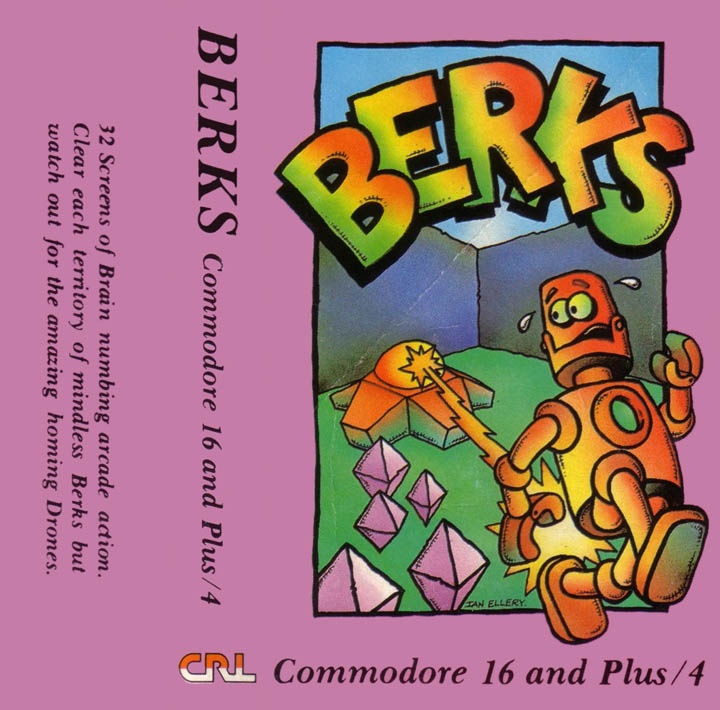 Cassette Cover Front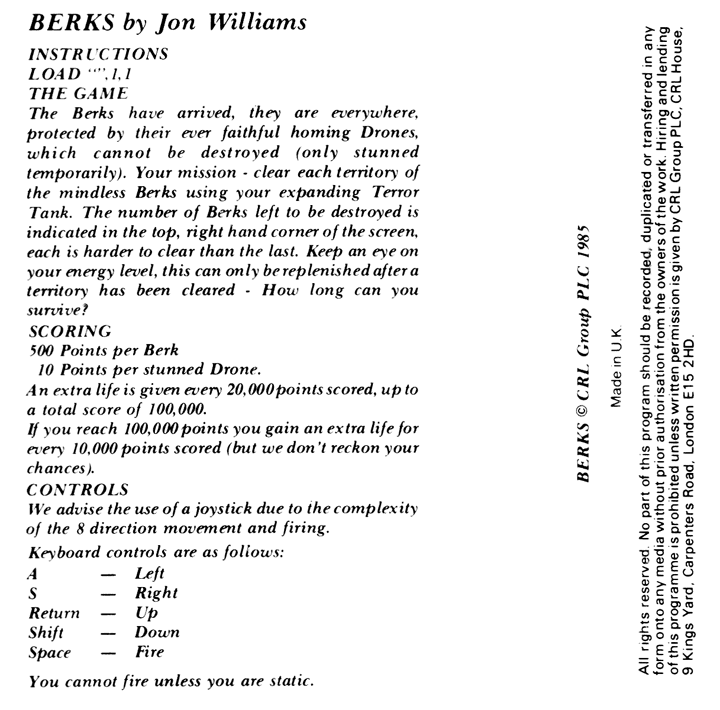 Cassette Cover Back

Controls

Joystick in Port 2


| | |
| --- | --- |
| Keyboard | |
| A | Left |
| S | Right |
| P | Up |
| , | Down |
| Space | Fire |

How To Load From Tape

The TAP file must be loaded with LOAD"",1,1 or it won't work.
Cheats - How do I use cheats?
Run/Stop + Reset
Stop game
>1173 ##
Start with ## lives
>261F 00
Unlimited lives
>1344 EA
Unlimited energy
>1289 EA EA EA
Invulnerability
G 1088
Restart game
Copyright © Plus/4 World Team, 2001-2018