Power Ball

| | |
| --- | --- |
| Title: | Power Ball |
| Category: | Game/Action |
| Release Date: | 1986 |
| Language: | English |
| Size: | 16K |
| Machine: | PAL Only |
| Code Type: | Machine code |
| Distribution: | Commercial/TA |
| Product Code: | 2C 0142 |
| Retail Price: | £1.99 |
| Game ending type: | Has an end, game ends |
| | |
| Released by: | Mastertronic |
| Coded by: | Strassen, Patrick |
| Notes: | On the cover the title is spelled "Powerball". Guide your bouncing ball over a maze of 8 levels, avoiding sharp objects and falling down. |

Download:
User Rating: 7.4/10 (11 votes)

Covers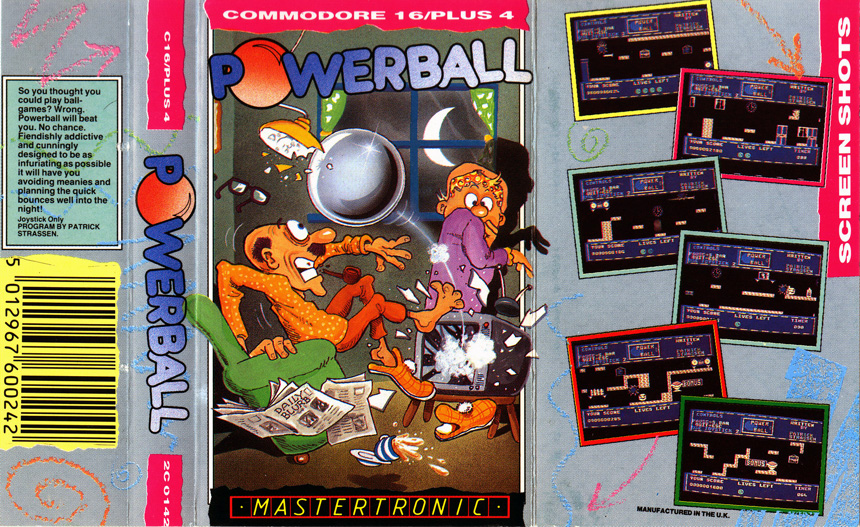 Cassette Front Cover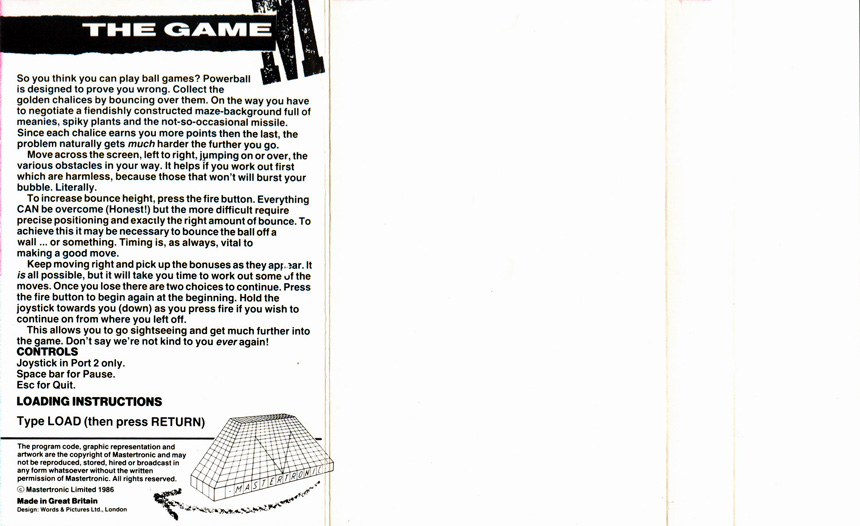 Cassette Back Cover

Cassette or Box Photo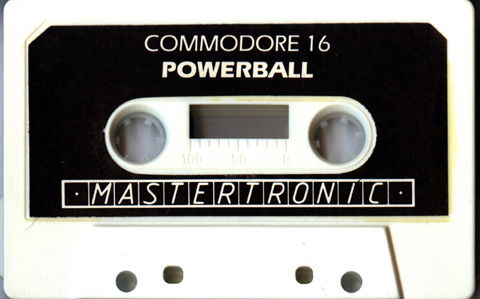 Cassette

The Authors Original Game Story!

Patrick Strassen has kindly scanned a copy of his original game information notes he sent to Mastertronic in 1986. You'll be astonished how much Mastertronic changed the real story!





Final

The game "ends" with a dead-ending narrow street.




Load this .FRE file as snapshot in YAPE emulator.

Watch the powerball actually sail past the impassable narrow street only to
be placed on a deadly garbage filled screen which follows straight after it.

Copyright © Plus/4 World Team, 2001-2018