Spy Vs Spy


Covers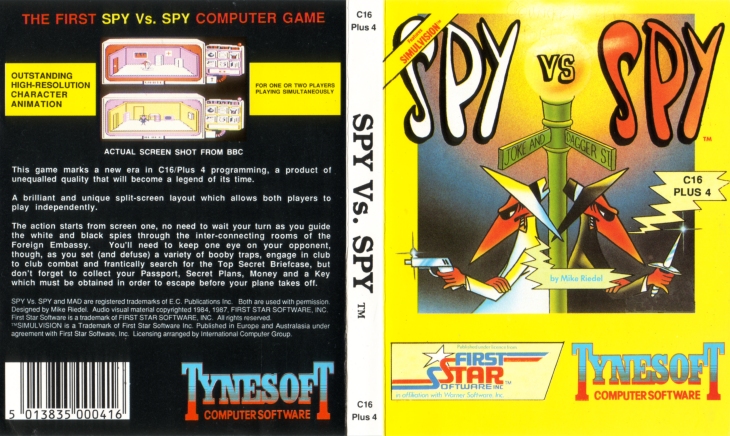 Cassette Front Cover

Instructions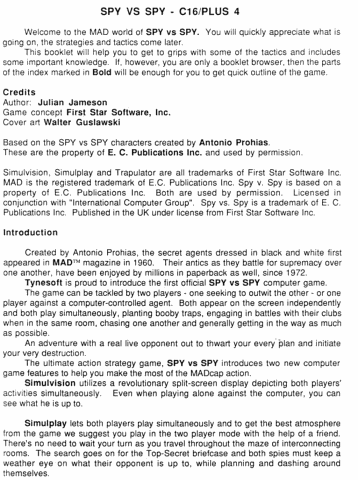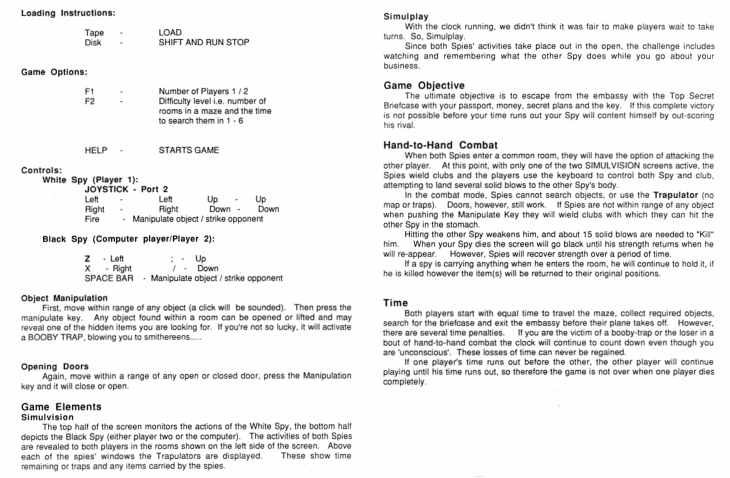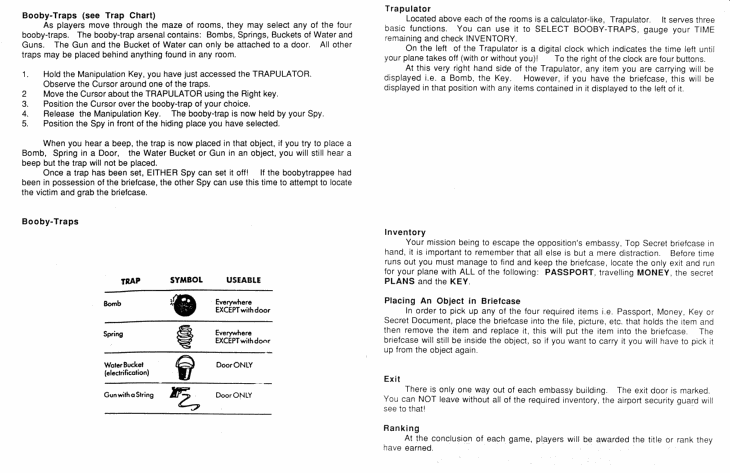 Controls

On title screen:
F1 : Select number of players (1-2)
F2 : Select starting level (1-6)
HELP: Start

In game:
White (Player 1): Port 2

Black (Player 2): Keyboard
Z Left
X Right
; Up
/ Down
Space Fire

There's no option for Player 2 with joystick in the original Tynesoft release.
With the additional cheat you can fix this problem and both player can play with joystick.

Notes

Here's a video showing the Electron version of the game:
https://www.youtube.com/watch?v=HUzgDB22XMU

The game was converted by Julian Jameson, who specialized in converting games from Arcon BBC Model B and Arcon Electron computers. The loading screen on the original has colors, but in the C16 version this was missed (perhaps deliberately). In addition, the Electron computers only have a joystick port with additional interface, which explains why the C16 version only supports joystick for Player 1.
Cheats - How do I use cheats?
>1B43 01 A2 FB
>1B5A 02 A2 FB
>1B71 04 A2 FB
>1B88 08
>2AA3 40 A2 FB


Joystick control (Joy 1) for Player 2
>06B1 05
Fix level 5 bug
>20F8 00
Unlimited time
Copyright © Plus/4 World Team, 2001-2018