Fighting Warrior


Covers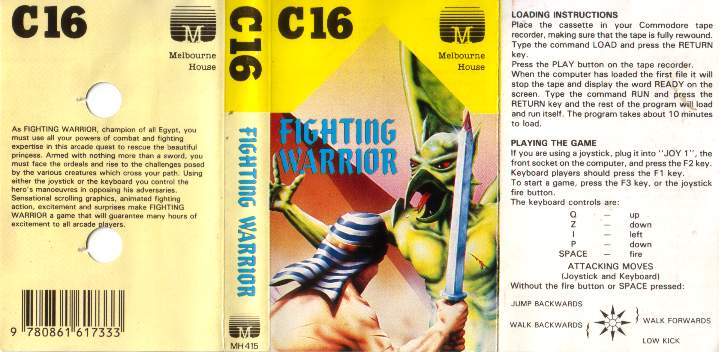 Cassette Cover (Melbourne House Release)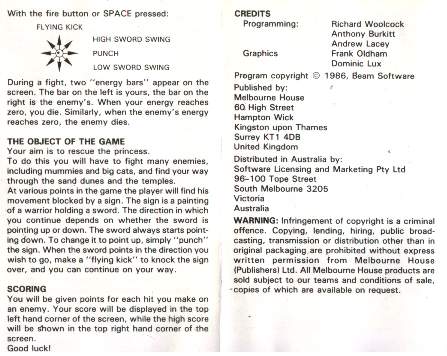 Cassette Back Cover (Melbourne House Release)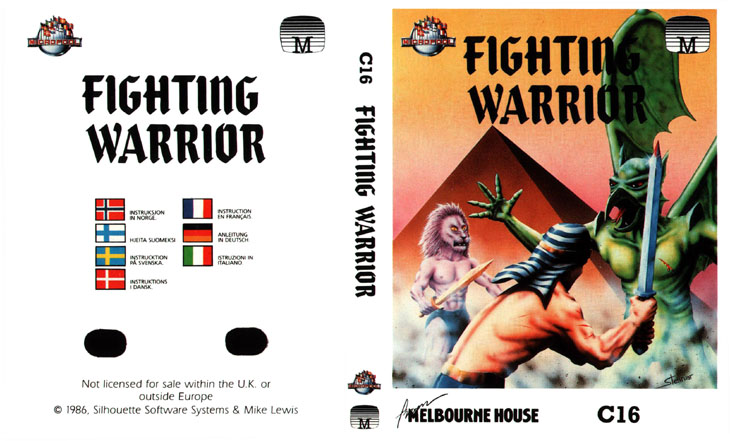 Cassette Cover (Melbourne House European Release)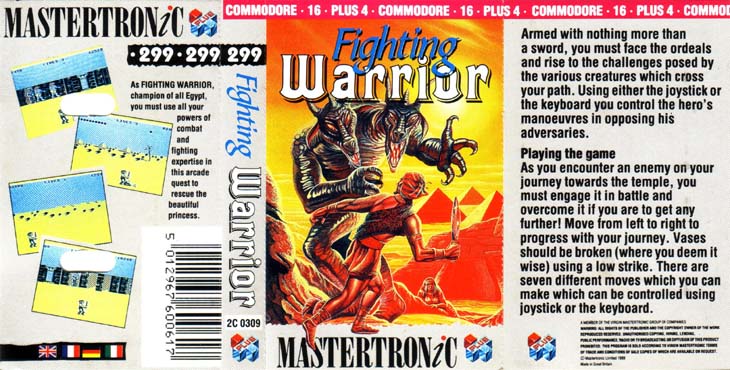 Cassette Front Cover (Mastertronic Release)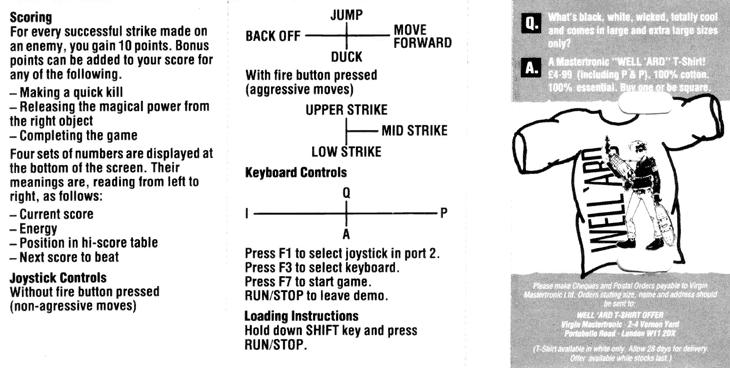 Cassette Back Cover

Fighting Warrior

As FIGHTING WARRIOR, champion of all Egypt, you must use all your powers of combat and fighting expertise in this arcade quest to rescue the beautiful princess.

Armed with nothing more than a sword, you must face the ordeals and raise to the challenges posed by the various creatures which cross your path. Using either the joystick or the keyboard you control the hero's manoeuvres in opposing his adversaries.

Playing the game:
As you encounter an enemy on your journey towards the temple, you must engage it in battle and overcome it if you are to get any further! Move from left to right to progress with your journey. Vases should be broken (where you deem it wise) using a low strike. There are seven different moves which you can make which can be controlled using joystick or the keyboard.

Infos

SCORING:
For every successful strike made on an enemy, you gain 10 points. Bonus points can be added to your score for any of the following.
- Making a quick kill
- Releasing the magical power from the right object
- Completing the game.

Four sets of numbers are displayed at the bottom of the screen. Their meaning are, reading from left to right, as follows:
- Current score
- Energy
- Position in hi-score table
- Next score to beat

JOYSTICK CONTROLS: Without fire button pressed ( non-aggressive moves)
Up= Jump
Down = Duck
Left = Back Off
Right = Move Forward

With fire button pressed (aggressive moves)
Up = Upper Strike
Down = Low Strike
Right = Mid Strike

KEYBOARD CONTROLS:
Up = Q
Down = A
Left = I
Right = P

Press F1 to select joystick in port 2.
Press F3 to select keyboard.
Press F7 to start game.
Press RUN/STOP to leave demo.

Final



Load this .FRE file as snapshot in YAPE emulator.

Image Gallery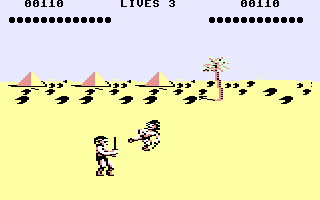 Hey aren't you my twin brother?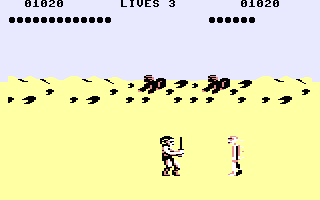 Fighting a Mummy in front of the Sphinx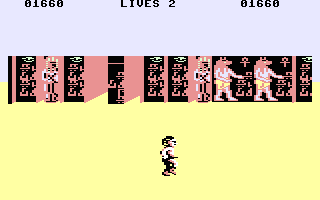 Wow, I haven't been here before.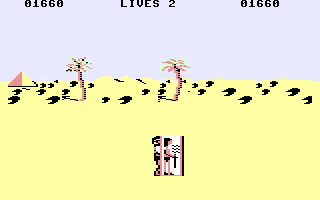 What could be inside this vase?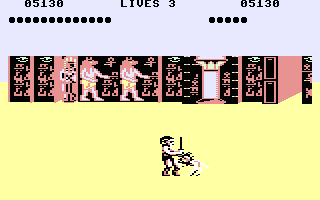 Chill out, kitty cat.
Copyright © Plus/4 World Team, 2001-2018