Adventures In Time


Covers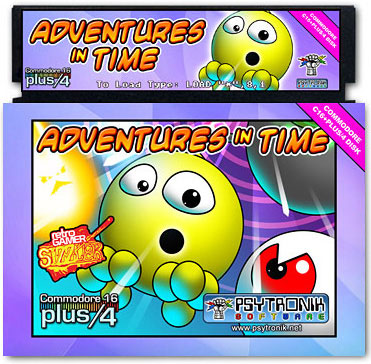 Budget Edition Disk

Adventures In Time J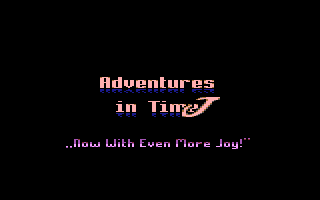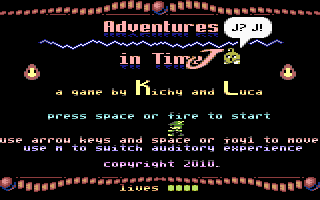 By popular demand, a version with joystick support has been released 24 hours later.

Psytronik's Commercial Release

After some months from the freeware version, "Adventures in Time" has been re-released by Psytronik and distributed/sold by Binary Zone, in two packages (premium and budget).

There are few changes and addons compared to the freeware version, let's see:
- a little unremarkable fix about raster when the player "falls" into another room;
- the Psytronik logo, it flips in the title screen and it's been shown in the intro too;
- some little gfx elements added in the very first rooms;
- a pause/quit feature (on key ESC).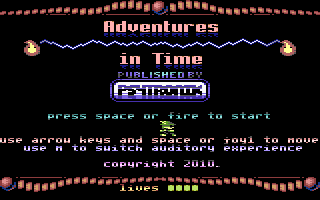 Copyright © Plus/4 World Team, 2001-2018