Gunfright


Gameplay Tips

- The best tactic on the bandit draw screen is to wait for the bandit to draw first (don't touch the controls). The DRAW!! text will turn red and you get plenty of time to shoot him.
- The best way to find the bandit in the game area is to follow the direction the kid points to. If the kid moves around a lot then the bandit is probably close by.

V1.10

A V1.10 version has been released later, in date 2017 the 30th of April, with some tweaks to the gameplay and an enhanced intro picture redrawn by STE'86.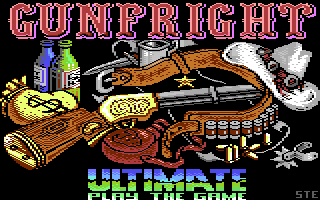 Copyright © Plus/4 World Team, 2001-2018