Gunslinger

| | |
| --- | --- |
| Title: | Gunslinger |
| Category: | Game/Action |
| Release Date: | 1984 |
| Language: | English |
| Size: | 16K |
| Machine: | PAL Only |
| Code Type: | Machine code |
| Distribution: | Commercial/TA |
| Game ending type: | No end (highscore) |
| Released by: | Tynesoft Computer Software |
| Released by: | QuelleSoft |
| Coded by: | Davison, Ian |
| Notes: | Released in Germany by QuelleSoft & Tynesoft with the name "Waffenslinger". |

Download:
User Rating: 5.2/10 (9 votes)




Publications

Review: RUN 11/1987 (Magazine/German) Page 142

Covers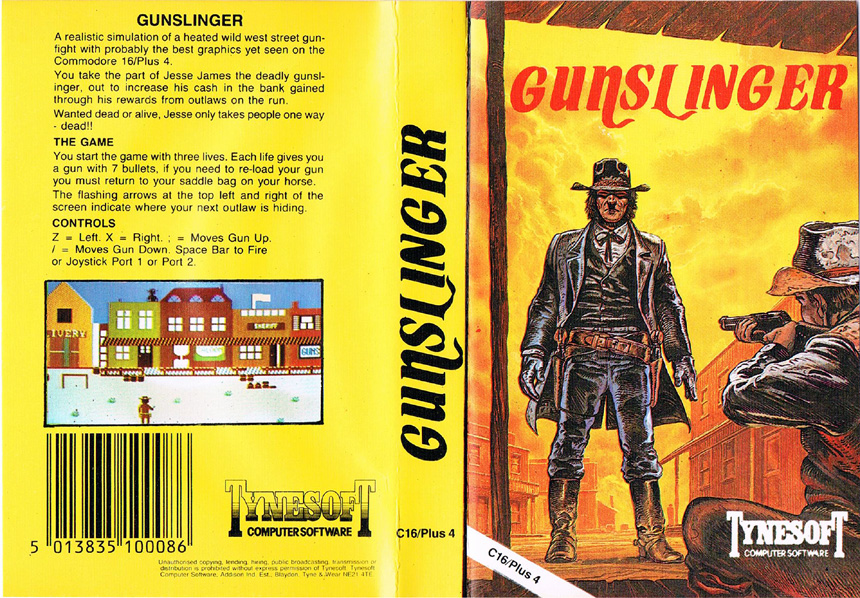 Cassette Cover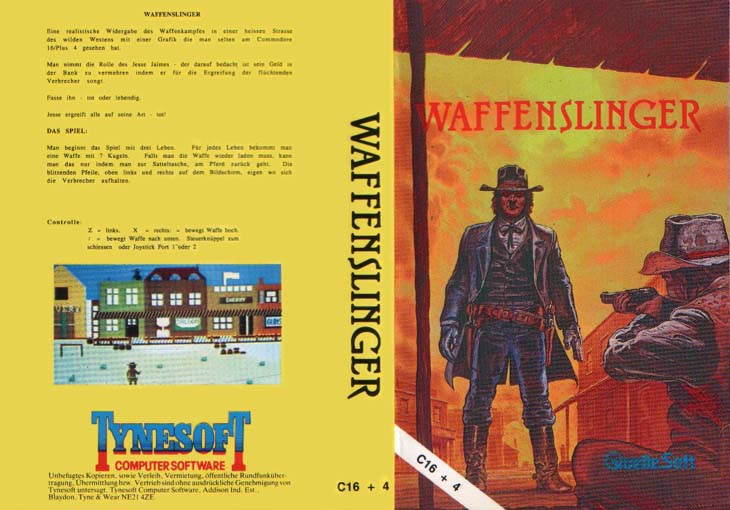 Cassette Cover (Quelle Soft Release)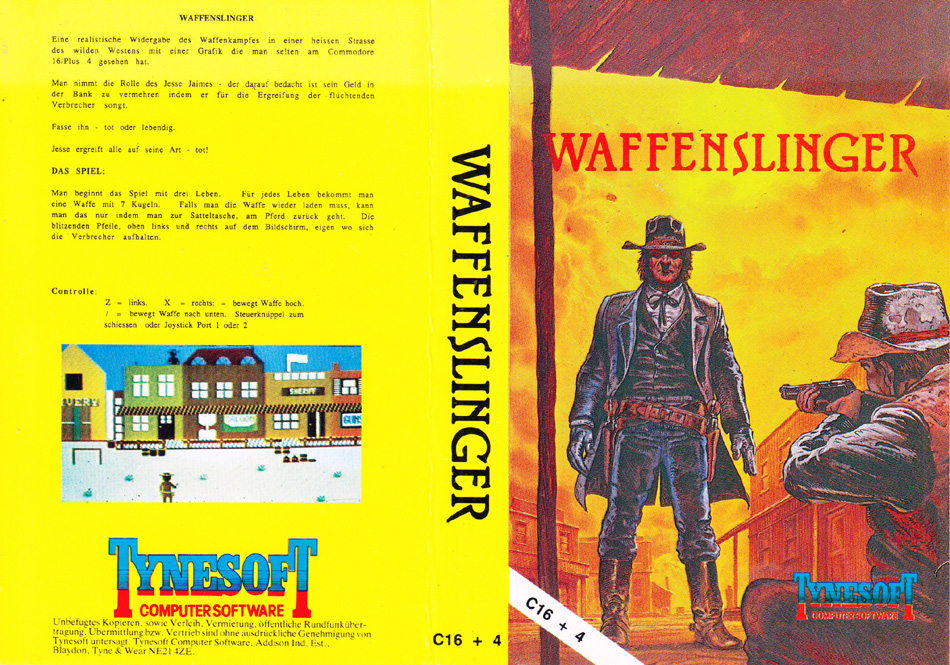 Cassette Cover (German)

Cassette or Box Photo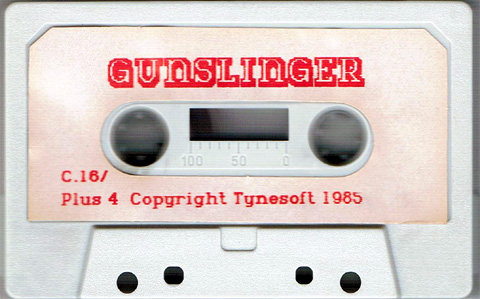 Cassette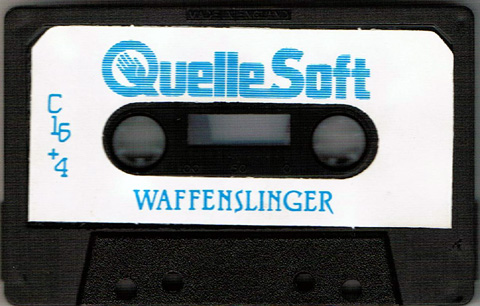 Cassette (Quellesoft)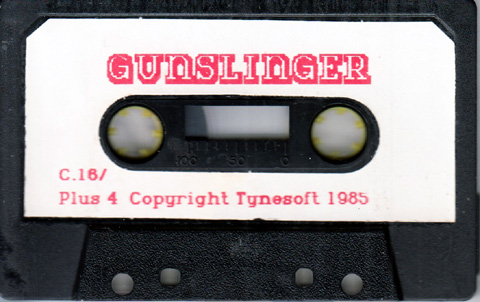 Cassette (German)

Game Overview

A realistic simulation of a heated wild west street gunfight with probably the best graphics yet seen on the Commodore 16/Plus4.
You take part of Jesse James the deadly gunslinger out to increase his cash in the bank gained through his rewards from outlaws on the run.
Wanted dead or alive. Jesse only takes people away - dead!!

The Game

You start the game with three lives. Each life gives you a gun with 7 bullets, if you need to re-load your gun you must return to your saddle bag on your horse. The flashing arrows at the top left and right of the screen indicate where your next outlaw is hiding.

Conrtols:
Z = Left
X = Right
; = Moves Gun Up
/ = Moves Gun Down
Space Bar to Fire
or Joystick Port 1 or Port 2

Copyright © Plus/4 World Team, 2001-2018