News

2018
2018/03
3
2018/02
5
2018/01
7
Total:
15
Avg.:
5
2017
2017/12
6
2017/11
5
2017/10
6
2017/09
4
2017/08
4
2017/07
9
2017/06
8
2017/05
4
2017/04
5
2017/03
7
2017/02
6
2017/01
15
Total:
79
Avg.:
6.5
2016
2016/12
10
2016/11
7
2016/10
4
2016/09
5
2016/08
1
2016/07
7
2016/06
4
2016/05
6
2016/04
2
2016/03
4
2016/02
3
2016/01
6
Total:
59
Avg.:
4.9
2015
2015/12
10
2015/11
8
2015/10
7
2015/09
5
2015/08
2
2015/07
1
2015/06
4
2015/05
7
2015/04
6
2015/03
4
2015/02
6
2015/01
1
Total:
61
Avg.:
5
2014
2014/12
7
2014/11
5
2014/10
4
2014/09
7
2014/08
12
2014/07
7
2014/06
4
2014/05
3
2014/04
6
2014/03
2
2014/02
4
2014/01
5
Total:
66
Avg.:
5.5
2013
2013/12
6
2013/11
7
2013/10
4
2013/09
5
2013/08
5
2013/07
5
2013/06
3
2013/05
4
2013/04
5
2013/03
8
2013/02
4
2013/01
2
Total:
58
Avg.:
4.8
2012
2012/12
6
2012/11
4
2012/10
5
2012/09
3
2012/08
6
2012/07
4
2012/06
4
2012/05
10
2012/04
2
2012/03
3
2012/02
3
2012/01
4
Total:
54
Avg.:
4.5
2011
2011/12
4
2011/11
1
2011/10
1
2011/09
3
2011/08
3
2011/07
8
2011/06
7
2011/05
5
2011/04
2
2011/03
2
2011/02
6
2011/01
2
Total:
44
Avg.:
3.6
2010
2010/12
1
2010/11
3
2010/10
3
2010/09
2
2010/08
3
2010/07
4
2010/06
5
2010/05
2
2010/04
8
2010/03
1
2010/02
3
2010/01
2
Total:
37
Avg.:
3
2009
2009/12
8
2009/11
7
2009/10
7
2009/09
4
2009/08
4
2009/07
1
2009/06
3
2009/05
1
2009/04
9
2009/03
2
2009/02
6
2009/01
3
Total:
55
Avg.:
4.5
2008
2008/12
3
2008/11
6
2008/10
5
2008/09
4
2008/08
3
2008/06
6
2008/05
6
2008/04
2
2008/03
3
2008/02
9
2008/01
5
Total:
52
Avg.:
4.7
2007
2007/12
1
2007/11
3
2007/10
5
2007/09
2
2007/08
7
2007/07
6
2007/06
7
2007/05
4
2007/04
10
2007/03
9
2007/02
14
2007/01
8
Total:
76
Avg.:
6.3
2006
2006/12
4
2006/11
6
2006/10
6
2006/09
7
2006/08
13
2006/07
5
2006/06
7
2006/05
1
2006/04
11
2006/03
5
2006/02
4
2006/01
11
Total:
80
Avg.:
6.6
2005
2005/12
9
2005/11
12
2005/10
11
2005/09
17
2005/08
9
2005/07
3
2005/06
1
2005/05
3
2005/04
9
2005/03
6
2005/02
6
2005/01
7
Total:
93
Avg.:
7.7
2004
2004/12
9
2004/11
14
2004/10
10
2004/09
19
2004/08
9
2004/07
10
2004/06
13
2004/05
8
2004/04
23
2004/03
9
2004/02
17
2004/01
16
Total:
157
Avg.:
13
2003
2003/12
20
2003/11
14
2003/10
20
2003/09
23
2003/08
21
2003/07
22
2003/06
15
2003/05
18
2003/04
8
2003/03
11
2003/02
13
2003/01
19
Total:
204
Avg.:
17
2002
2002/12
12
2002/11
11
2002/10
12
2002/09
16
2002/08
9
2002/07
13
2002/06
8
2002/05
12
2002/04
9
2002/03
6
2002/02
3
2002/01
5
Total:
116
Avg.:
9.6
2001
2001/12
1
2001/11
1
2001/10
4
2001/09
4
Total:
10
Avg.:
2.5
2000
2000/08
1
2000/04
1
Total:
2
Avg.:
1
/
1




We Are Family - The 2nd Coming!

Posted by Csabo on 2008-05-16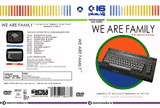 It's all over the forum and email lists already, but this project is front-page news material. Lacoste has officially announced that We Are Family - Then 2nd Coming is released! It's just like the first one, but with fresher productions and even audio commentary! The cover artwork is already online, and it will be soon available for download (the delay is due to the uploading taking a long time). Kudos to Lacoste and everyone else involved for their hard work! Head on over to the ACW site and check it out!


New Maps Added

Posted by Csabo on 2008-05-15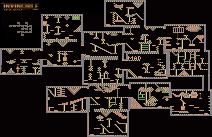 Our maps page now sports 67 maps for your viewing enjoyment! A large chunk of the new maps came from Reuben Cornwall, who has recently contributed a lot new ones to our collection. Some of them are: Split Personalities, Blagger and the all 5 parts of Magician's Curse. I've also created a new one for Invincible. This platformer is tough to play through, but it does have give the player a small reward when completed. With the map and the recently added cheats, anyone should be able to complete it. Thanks to Reuben for the maps, enjoy!

Dömötör!!

Posted by Luca on 2008-05-15
Oh my gosh! No, no, no!
Csio has received a sort of ultimate toy from a confused Santa Claus! Poor baby, he will be tickled and tortured continuously, and he will be forced to learn 6502 assembly coding, and all the rest!
Please, let's hire an hero and send it to Mohács, in order to save the veeeery young Dömötör from the demanding love of his own dad!

Gratulálok Attila, hold out lil' Dömötör!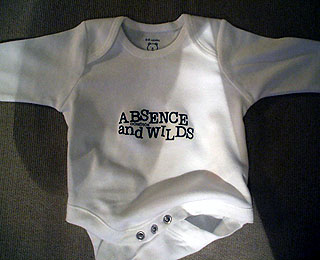 Traffic Jam 5!

Posted by Csabo on 2008-05-15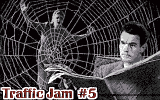 Today's sudden outbreak of news items continues with a new release announcement! There's really nothing quite like loading up a never before seen program for the first time... After taking a slight 13 year break, ACW released the new issue of their magazine, Traffic Jam 5. It's a quality production featuring all new code from Csio and dazzling gfx from Chronos. The articles are in Hungarian, among other things they include and interview with Gaia, reviews of recently released stuff, and an interesting questionnaire filled out by various members of the scene. There's also a new compo announcement! (We're hoping to see an English version of this either on official ACW site or here on our friendly forums.) Side B contains the 3 entries submitted to the TJ4 compo, and 5 bonus pictures. Kudos to ACW for this release, enjoy!

New Coverscan - Marsall

Posted by Csabo on 2008-05-06

Just a quick note: Bear(tm) got his hands on an original C16/Plus4 tape that was missing from our collection and kindly scanned it. Novotrade was the largest commercial distributor of C16/Plus4 software, and now we the cover artwork for one of their releases, Marsall, which bears the product code of ED 38. One more piece of the puzzle, but there's still plenty missing. Thanks for the scan to Bear(tm)!

7 New TAP Files!

Posted by Csabo on 2008-05-04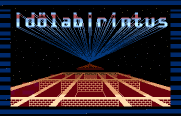 Lacus returns with a database-expanding update of 7 new original TAP files. As most of his submissions, this too consists of Hungarian releases. Let's see that list then: Bombázó Visszavág, Hungaroring, Időlabirintus, Olivér Otthona, Rabló-Rulett, Ürtojások and Vipera. Two things worth noting: according to this TAP file, the original Hungaroring game is the Hungarian, not the more common English translation. The second is the highlight of this pack: Időlabirintus, which is a fun (but inaccessible-to-most-since-it's-in-a foreign-language) game. There does exist a crack of it that contains the initial loading graphic, but the TAP file is the ultimate. Thanks for these to our supplier Lacus, enjoy!
Copyright © Plus/4 World Team, 2001-2018