News

2018
2018/03
3
2018/02
5
2018/01
7
Total:
15
Avg.:
5
2017
2017/12
6
2017/11
5
2017/10
6
2017/09
4
2017/08
4
2017/07
9
2017/06
8
2017/05
4
2017/04
5
2017/03
7
2017/02
6
2017/01
15
Total:
79
Avg.:
6.5
2016
2016/12
10
2016/11
7
2016/10
4
2016/09
5
2016/08
1
2016/07
7
2016/06
4
2016/05
6
2016/04
2
2016/03
4
2016/02
3
2016/01
6
Total:
59
Avg.:
4.9
2015
2015/12
10
2015/11
8
2015/10
7
2015/09
5
2015/08
2
2015/07
1
2015/06
4
2015/05
7
2015/04
6
2015/03
4
2015/02
6
2015/01
1
Total:
61
Avg.:
5
2014
2014/12
7
2014/11
5
2014/10
4
2014/09
7
2014/08
12
2014/07
7
2014/06
4
2014/05
3
2014/04
6
2014/03
2
2014/02
4
2014/01
5
Total:
66
Avg.:
5.5
2013
2013/12
6
2013/11
7
2013/10
4
2013/09
5
2013/08
5
2013/07
5
2013/06
3
2013/05
4
2013/04
5
2013/03
8
2013/02
4
2013/01
2
Total:
58
Avg.:
4.8
2012
2012/12
6
2012/11
4
2012/10
5
2012/09
3
2012/08
6
2012/07
4
2012/06
4
2012/05
10
2012/04
2
2012/03
3
2012/02
3
2012/01
4
Total:
54
Avg.:
4.5
2011
2011/12
4
2011/11
1
2011/10
1
2011/09
3
2011/08
3
2011/07
8
2011/06
7
2011/05
5
2011/04
2
2011/03
2
2011/02
6
2011/01
2
Total:
44
Avg.:
3.6
2010
2010/12
1
2010/11
3
2010/10
3
2010/09
2
2010/08
3
2010/07
4
2010/06
5
2010/05
2
2010/04
8
2010/03
1
2010/02
3
2010/01
2
Total:
37
Avg.:
3
2009
2009/12
8
2009/11
7
2009/10
7
2009/09
4
2009/08
4
2009/07
1
2009/06
3
2009/05
1
2009/04
9
2009/03
2
2009/02
6
2009/01
3
Total:
55
Avg.:
4.5
2008
2008/12
3
2008/11
6
2008/10
5
2008/09
4
2008/08
3
2008/06
6
2008/05
6
2008/04
2
2008/03
3
2008/02
9
2008/01
5
Total:
52
Avg.:
4.7
2007
2007/12
1
2007/11
3
2007/10
5
2007/09
2
2007/08
7
2007/07
6
2007/06
7
2007/05
4
2007/04
10
2007/03
9
2007/02
14
2007/01
8
Total:
76
Avg.:
6.3
2006
2006/12
4
2006/11
6
2006/10
6
2006/09
7
2006/08
13
2006/07
5
2006/06
7
2006/05
1
2006/04
11
2006/03
5
2006/02
4
2006/01
11
Total:
80
Avg.:
6.6
2005
2005/12
9
2005/11
12
2005/10
11
2005/09
17
2005/08
9
2005/07
3
2005/06
1
2005/05
3
2005/04
9
2005/03
6
2005/02
6
2005/01
7
Total:
93
Avg.:
7.7
2004
2004/12
9
2004/11
14
2004/10
10
2004/09
19
2004/08
9
2004/07
10
2004/06
13
2004/05
8
2004/04
23
2004/03
9
2004/02
17
2004/01
16
Total:
157
Avg.:
13
2003
2003/12
20
2003/11
14
2003/10
20
2003/09
23
2003/08
21
2003/07
22
2003/06
15
2003/05
18
2003/04
8
2003/03
11
2003/02
13
2003/01
19
Total:
204
Avg.:
17
2002
2002/12
12
2002/11
11
2002/10
12
2002/09
16
2002/08
9
2002/07
13
2002/06
8
2002/05
12
2002/04
9
2002/03
6
2002/02
3
2002/01
5
Total:
116
Avg.:
9.6
2001
2001/12
1
2001/11
1
2001/10
4
2001/09
4
Total:
10
Avg.:
2.5
2000
2000/08
1
2000/04
1
Total:
2
Avg.:
1
/
1




Masters Of The PETSCIIverse

Posted by Luca on 2018-03-21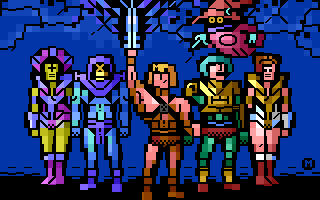 Even a funny online scene episode may become a source of outstanding creations to release, and Mermaid doesn't miss the chance to unleash once again her own art with PETSCII.

In the past months, she did show how an extended palette like the Plus/4 one can improve her skillful usage of the rawest side of 8bit graphics, describing big subjects in the powerful environment of 121 colors. Now this is different, because any individual character of the Grayskull posse has been exalted and described thru his own discrete materials, colors and shapes in some minimal detalis sincerely never seen in previous PETSCII builds. Mermaid never ends to amaze us.

A little G*P+FIRE release for you, graphics by Mermaid, code by Luca, frq converter by TLC. Enjoy!
Read comments

YAPE 1.1.6 now out!

Posted by Gaia on 2018-03-18
This year's first release of YAPE brings you all the usual fixes, some TED improvements and new functionalities including:


added Hungarian KERNAL version to the machine setup
MTAP pulse length correction in the 'Tape head adjust' dialog
option to confirm writing back changes to disk images
couple of TED improvements
regression bug when switching to fullscreen mode from windowed GDI mode fixed

Get it from its usual location.
Read comments

Club Info 149!

Posted by Erich on 2018-03-08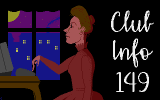 Yo Plus/4 World,

Here is the newest issue of Club Info. New stuff for you:
1. Frohe Ostern! (a Petscii from me)
2. Torte. Mono / Multicolor. Torte / Hardcopy. 1 & 2 / Version. Plus4 (these programs belong together)
3. S.Plus4Int.28A&B (maps for the hardware)
4. S.Athanor Map 1&2 + Clues (solution and maps in page setter size)
5. Muenzwurfspiel (from Rüdiger Baumann)

Have a good time. Greetings: Erich
Be the first to comment!
Copyright © Plus/4 World Team, 2001-2018