Welcome to Plus/4 World!
| | | |
| --- | --- | --- |
| | Some most wanted TAP's from Rüdiger too today: Chipy, Crillion, Die Seefahrt, Karting Grand Prix, Two To One, Turf-Form, Split Personalities, the Audiogenic release of 3D Glooper, Byte Back rerelease of Timeslip, alternative versions of Galaxy, Mr. Puniverse and Footballer Of The Year, a little faulty version of CSJ Games 1 and a working TAP for Taskforce. | [ comment ] |

Charlemagne's Stuff!

Posted by Csabo on 2017-06-18

Newly registered member Charlemagne sent us a lot of stuff. More than 40 of his old programs are now online. You may also wish to check out TV4B, an interesting Plus/4 emulator. Finally, we have some cover scans: a proper cover scan for Circus, the instructions sheet for Icicle Works (original bundle release), and perhaps most interesting: Manómánia. Quite how this game - which was built on obviously stolen code - got sold commercially is a mystery, but nevertheless the artwork is now in our database (as well as the original PRG file). Big thanks for these, enjoy!
Be the first to comment!
| | | |
| --- | --- | --- |
| | The second and last run of the sovox's big bunch of Italian newsstands compilation has landed: scans and pubs in general, and TAPs of Byte Games 2 7 15 17 18 20 21 22 25 26 27 (fix) 28 29 33 34. | [ comment ] |

YAPE 1.1.3

Posted by Luca on 2017-06-05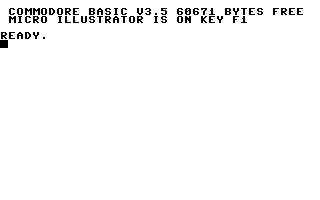 Another step forward for the most friendly 264 emulator around, now emulating the rare Commodore 264 early prototype featuring Micro Illustrator as a ROM package to be included in the final release.

Commodore 264 prototype added (courtesy of Rob Clarke)
unlimited frame rate option added
keyboard driver regression fixes and improvements
TED regressions fixed
create empty D64 image bug in x64 build fixed
Time to browse up the download page and download it!
Read comments

Trackloader For The Masses Not The Classes!

Posted by Luca on 2017-05-05
Do you wanna put up your stunning trackmo but you're tired and sick to fight against weird coding environments discouraging your efforts like hell? Now you can trackload your stuff in style and 1541 compatibility (1551 in a near future?)!

Bubis/RSC and BSZ/NST have just ported on Plus/4 one of the most famous C64 packages to manage your trackloadable releases: Bitfire+4 is a fixed interleave loadersystem with depacker, a basic framework and an image writing tool, all in one! It comes with these main features:
- resident part: $0200-$03FF;
- zeropage: $04-$09;
- 2bit ATN double clock receiver;
- load raw, load+decomp, decomp routines;
- Basic IRQ handler for music, frame counter, partial SID detection;
- Win32 and Plus/4 binaries, ACME cross-assembler, include files and macros;
- simple code example and Win32 build script.

It's easy to use for anyone, it mixes trackloading for executables and levelpacked code with generic files and BAM editing by protecting the used sectors; it also marks up to 16 different disksides to be recognized when needed, it really does what you need. Download it here to give it a well deserved try.

Read comments
Copyright © Plus/4 World Team, 2001-2017