Welcome to Plus/4 World!
| | | |
| --- | --- | --- |
| | 14 New Programs From Sanya | |
Posted by Csabo on 2017-03-23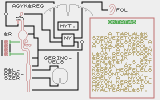 Sanya sent us a pack of Hungarian educational programs. Some of them are commercial releases, let the hunt for the covers begin!

Here's the full list: A Légzőműködés Szabályozása, Az Emésztés Szabályozása, Elemek Képlete, Fokhálózat, Ismerkedés A Periodusos Rendszerrel, Kémiai Lexikon, Lencsék Képalkotása, Magyarország Kőzetei, Magyarország Megyéi És Megyeszékhelyei, Magyarország Megyeszékhelyei, Mozgási Energia (Tábl. 2), Oldatok, Politika Memo, Vaktérkép.
Read comments
| | | |
| --- | --- | --- |
| | Venice Carneval! | |
Posted by Csabo on 2017-03-21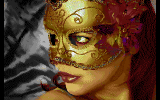 MMS has just released a new picture show for the Plus/4. It features 12 HFLI images, all about the Venice Carneval. Check it out and read the author's notes!
Read comments
| | | |
| --- | --- | --- |
| | 75Up From Knucklehead Collection | |
Posted by Luca on 2017-03-11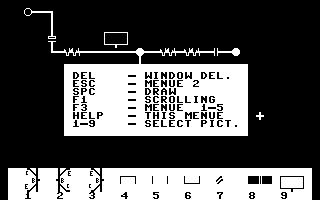 We've just had an initial taste of the programs which could be found into the Knucklehead's D64s collection, and once seen that, Knucklehead himself has decided to donate the whole bunch of 91 diskimages.

Although the Knucklehead's collection is mostly composed by personal data files, classic utilities we already have and commercial games, we got success by individuating further 75 (!) programs tickling our sure interest. They appear to mostly be rare German game cracks we didn't have and German utilities. Actually, it looks to be both difficult and useless to link any of these 75 addons into the database (a facility about tracking'em could be the New Stuff page), so here come some notable ones to cite: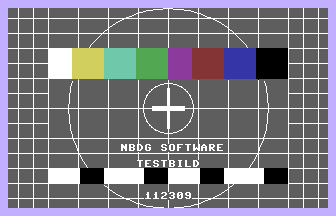 a working copy of the very rare Ikari Warriors crack by Alvosoft; the long awaited Elomaker, a CAD editor to draw circuit boards; the real Koenig Arthus ('coz we only got "Koenig Artus", with no 'h') and the real Disk-Eddi (without final 'e'); the rare version of Hamurabi with titles and music; tape version of The Jet 2.0 with perfect depacking that doesn't affect the intro picture; several programs, cracks and prg-lists made by J.A.N. in the pre-MCB era, when he was generally know as "NDBD(G)-Soft" et similia; Indoor Sports cracked by the author of Page-Setter, and Page-Setter itself cracked by KST, whoever he was; Designer-Set, a complete suite of 4 different graphic tools; an alternative conversion of the classic VIC20 type-in Dangerous Pyramid (SPWS); despite its simplicity, Druckertool prints your hires with style; both Print and "Print-Shop"; new versions for Wurmi, several cracks from obscure crackers...and the rest is up to you!

Thank you Knucklehead, our archive has done a big leap once we crossed into your collection ;)
Be the first to comment!
| | | |
| --- | --- | --- |
| | Club Info 145 Released! | |
Posted by Csabo on 2017-03-10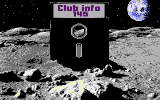 The first issue of Club Info in 2017 is here. Erich/Ultd just released the two-sided diskmag, featuring German language articles, and a B-side full of recent or new demos/games/utilities. There are descriptions and documentation for most of the games on the B-side, including 1010!, Matatu GDF and many others. Check it out!
Read comments
| | | |
| --- | --- | --- |
| | Slipstream! | |
Posted by Csabo on 2017-02-27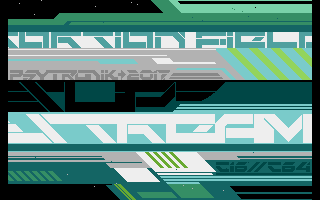 If you haven't seen it yet, check out the new game from Bauknecht: Slipstream!

Coded by Mad, with the touches of Nero for the graphics and the music department covered by 5tarbuck and Degauss, it's a fast-paced 3D space shooter, it will take you to the stars along five different galaxies to clean from the enemy forces. Play it in the classic way with your joystick, or play it in teamwork with two joysticks: one for a pilot, one for a sniper. Presented at the German party BCC #11, it won first place...in two different categories! That's because the game was simultaneously released on C64 as well.

The game has been announced as Psytronik release as well, coming soon here, both in Premium and Budget formats, in a special double-take production including the game for both the formats!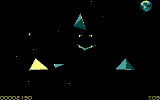 Read comments
| | | |
| --- | --- | --- |
| | The freshly released 1.2.10.1 version of plus4emu fixes the preview bug in p4fliconv utility. | [ comment ] |
| | | |
| --- | --- | --- |
| | Straight from Forum64.de, the user Knucklehead has given to us some lost cracks for ACE, ACE+4, Ace 2, Indoor Sports, Aliens, Emerald Mine II, and Novaload-Copy, Novaload-Turbo, Tape Wizard, Ace 64K & 16K, Escape's Loader; we added some other stuff: About Acez, File-id.diz, Microfuck!. | [ comment ] |
Copyright © Plus/4 World Team, 2001-2017