Welcome to Plus/4 World!
| | | |
| --- | --- | --- |
| | Improving The Unimprovable | |
Posted by Luca on 2014-11-15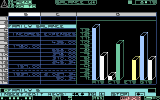 How possible would be, to improve something that just went beyond any expectation, pushing the limit of a certain machine's environment far far away from what anybody could imagine?

Exactly after two years from the release of the powerful version 2.0, SVS as the serious and professional side of the FIRE crew throws an ultimate hit in order to definitely close the match, advancing the program which has been usually indicated as the highest in quality he did ever: SVS-Calc 2.5 is out now, and it looks like being the tool that candidates itself to become the most advanced on 8bit machines in its category!

Apart of the loooong list of fixed bugs, there's a huge amount of new features and improvements: complete usage for the Symbolic Names managing relative coordinates too, speed up video, Plus Graph / Plus Graph 2.0 total integration, new nasty-to-find easter eggs to spot out... Too many features, that's quite impossible to write'em all here, in facts there's a very long whatsnew.txt included in the package in order to keep track of the fresh new weaponry available in SVS-Calc 2.5. Some of the new characteristics are completely innovative and miss into the most known nowaday PC tools, like the PUT() option, the WHAT option available by menues or the recalculation counting in lthe eap years. So many news about the video output too, with the implementation of dedicated ML routines to speed it up, and several new customizable themes have been included too. The shiny instruction manual in .doc format will be your guide thru the most professional ways to use the tool, in order to maximize its efficiency.

Congrats goes to SVS, who worths big respect for winning his challenge to improve something that sincerely would seem to be out of further improvement. And now, it's SVS-Calc 2.5!
Read comments
| | | |
| --- | --- | --- |
| | DirMaster arrived to 3.0.0 version. The update came from August but it seems haven't be noticed. This PC utility is a must, allowing all the functions you dream to/from a disk (tape) image. | [ comment ] |
| | | |
| --- | --- | --- |
| | YAPE 1.0.6 out | |
Posted by Gaia on 2014-11-03
In what is probably the shortest interval between new releases in years, YAPE 1.0.6 was published a couple of days ago. While 1.0.5 has become the Windows Vista of YAPE, this new release hopefully becomes its Windows 7. Here is the full lowdown:

direction controllers (D-PAD or 'POV' buttons) can now, too, be used as joystick
fullscreen mode made ALT+TAB friendly
occasional crashes on some machines with small border mode on
assembler bug in 64 bit build ironed out (thanks to Luca for pointing it out)
minor fixes
Head on over to the official page for the download. Link: http://yape.homeserver.hu
Read comments
| | | |
| --- | --- | --- |
| | Happy Halloween! | |
Posted by Csabo on 2014-11-01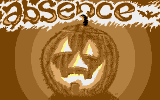 Chronos/Absence is here with a little surprise for the Plus/4 demo scene: Halloween! The picture is the first one drawn by him on his brand new drawing tablet (a birthday present - happy belated birthday from all of us!). Let's hope the tablet gets more use in the future. For now, enjoy the halloween colors and the spooky SID music!
Read comments
| | | |
| --- | --- | --- |
| | YAPE 1.0.5 released | |
Posted by Gaia on 2014-10-21
Another surprise: after an almost 2-year hiatus finally a new version of YAPE is released. Most notable changes are:

show full IEC path in directory listing
using Direct3D 9.0 (at last...) - still not the most up-to-date but hey...:

better fullscreen mode (no resolution mode change)
more consistent CRT emulation across video modes
adjustable video oversampling in DX mode (i.e. 'Use GDI' off)
Direct3D surfaces can be saved to PNG format
replaced 'double size' with 'double scan' in DX mode (576 row line buffer)
removed deprecated overlay mode and DirectDraw dependencies

Windows XP and higher only (sorry... no time to maintain earlier ones)
file association bug fixed
autostart fixes
tape motor should not start when PLAY/RECORD is pressed via the GUI
some code cleanups

This time follow the link to the "Gaia's Shrine" page to download the latest version. Link: http://gaia.atilia.eu
Read comments
| | | |
| --- | --- | --- |
| | Surprise! After two years, Gaia has updated the TedPlay! Nothing fancy, but we can now see things are moving! | [ comments ] |







0.0080831050872803


Copyright © Plus/4 World Team, 2001-2014