Welcome to Plus/4 World!
| | | |
| --- | --- | --- |
| | Club Info 135 Released! | |
Posted by Csabo on 2014-09-01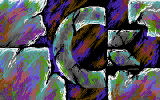 Let's start September with the latest issue of Club Info. Erich/Ultd has just released the issue 135 of the long-running German disk magazine. (Might be the longest running disk mag in all of 8-bit history, though we haven't checked.) The scene kept Erich busy with new releases: you'll find articles about tons of recently released stuff, including overview and solution for Ghost Town [PAL/NTSC], map for Saboteur C16 +2J, continued descriptions of Total Eclipse and SVS-Calc 2.0. Side B contains a nice compilation of new releases, and some maps for games - you'll have to fire up Page-Setter to view these. Check it out and enjoy!
Read comments
| | | |
| --- | --- | --- |
| | Hall Of Fame Updates | |
Posted by Csabo on 2014-08-31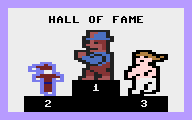 Our Hall Of Fame has got a new lease on life. Thanks to everyone for their feedback, your voices have been heard. The latest update gives you these features:

One games that is more than one game: sometimes, like with Summer Events, you can play two or more different games. A new field (called sub-game) allows you to enter which one you've used. Other examples are Cave Fighter (has Side A and Side B versions), or Daley Thompson's Star Events (has Day 1 and Day 2).
Secondary score: for games like G-Man, the score will have a maximum value (4000 in this case). Entering a secondary score (time) will allow us to rank the best ones.
Statistics: the top section has been expanded reworked and now includes some (hopefully interesting) statistics.
Some of these features still require manual work, and of course bugs might occur here or there, so be sure to speak up if you have more ideas, or if you see something that doesn't work quite right. Otherwise: keep on gaming :-)
Read comments
| | | |
| --- | --- | --- |
| | Spektro's Treasure! | |
Posted by Csabo on 2014-08-30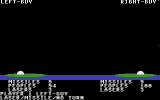 Spektro dug though his personal collection and found 12 new pieces of software for the site! 6 of these are Finnish language, which is something quite rare (including these, we're counting 9 Finnish language programs in total, ever). If you feel like checking out some rare never-before-seen oldies, give these a shot:
* Finnish games: Alcatrazin vangit (an adventure), Hazard, Kaivos, Klassista 16 (a demo, music box), Liikemiespeli and Othello.
* English games: 16 Trap, Bandit, Landing, Space Radar, War Games and Z-Worm.
Big thanks to Spektro for these, enjoy!
Be the first to comment!






0.0084261894226074


Copyright © Plus/4 World Team, 2001-2014