Welcome to Plus/4 World!
| | | |
| --- | --- | --- |
| | It's the unexpected Arok 2015 Special! | |
Super Good-time Special News! POOF!

Arok Party 2015 (AKA Arok 17)
the biggest 8-bit retroparty held in Hungary is coming soon!

Mark your calendars, only 11 days left!
| | | |
| --- | --- | --- |
| | Breaking Thru Your Own Rules: Majesty Of Sprites Final! | |
Posted by Luca on 2015-08-02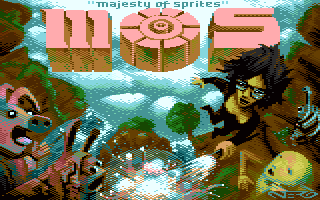 In the very end, here comes the final version of the game signed by Bauknecht that we all did appreciate since Revision 2015. And it took 3 months to allow his creator Mad to break thru the limitations the game itself did show!

Majesty Of Sprites has born as a hardcoding experiment under the pretences of a no scrolling Giana Sisters' like game running in multicolor bitmap, full of software sprites, gorgeous backgrounds, evil jumps to perform and diamonds and hearts to collect. 10 game levels grouped by two in 5 worlds have been recreated from the original Majesty Of Sprites Preview, this time with a proper ingame soundtrack composed by 5tarbuck and Degauss, with a pair of tunes by Luca too. All the tracks have been composed on the essential tool Knaecketraecker released by Degauss. Said that, here comes the real big surprise: three single levels added, but this time with multidirectional bitmap scrolling, to explore hyper-coloured worlds with a global sense of freedom! Mad has really achieved his best performance in designing those levels, we all have never seen so many colours playing on our Plus/4 screens, and with the current graphics by Nero with some help by Decca, the final product simply shines!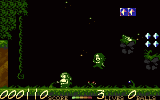 All this stuff, plus presentation pictures, main titles program, loading intros, full ending and hiscore table with saver, lies exactly in one disk side, with no space left! Majesty Of Sprites has been ranked 3rd in the Interactive competition held during the Evoke 2015 party.

Majesty Of Sprites has been released as freeware, but soon a commercial release will be published under the Psytronik label, with cover art by Nero again, on 5.25 disk, a real collectable must you can't miss!
Be the first to comment!
| | | |
| --- | --- | --- |
| | The popular Plus/4 emulator YAPE has been updated to version 1.0.7. Head over to the homepage to find out what's new and download the latest. | [ comments ] |
| | | |
| --- | --- | --- |
| | Looter is a new unexpected action game working within 32K machines, coded by OnlineProf2010 as a porting of C code from C64. Give it a try! | [ comments ] |
| | | |
| --- | --- | --- |
| | Litwr has released the 4th version of his ultimate Conway's study Xlife (in conjunction with the BK-0011 version). It's twice as fast, with better pseudo-color option, blinking cursor, general improvements and support for the 4th version of Notepad+4. | [ comment ] |





0.013055086135864


Copyright © Plus/4 World Team, 2001-2015