Welcome to Plus/4 World!
| | | |
| --- | --- | --- |
| | YAPE 1.0.5 released | |
Posted by Gaia on 2014-10-21
Another surprise: after an almost 2-year hiatus finally a new version of YAPE is released. Most notable changes are:

show full IEC path in directory listing
using Direct3D 9.0 (at last...) - still not the most up-to-date but hey...:

better fullscreen mode (no resolution mode change)
more consistent CRT emulation across video modes
adjustable video oversampling in DX mode (i.e. 'Use GDI' off)
Direct3D surfaces can be saved to PNG format
replaced 'double size' with 'double scan' in DX mode (576 row line buffer)
removed deprecated overlay mode and DirectDraw dependencies

Windows XP and higher only (sorry... no time to maintain earlier ones)
file association bug fixed
autostart fixes
tape motor should not start when PLAY/RECORD is pressed via the GUI
some code cleanups

This time follow the link to the "Gaia's Shrine" page to download the latest version. Link: http://gaia.atilia.eu
Read comments
| | | |
| --- | --- | --- |
| | Surprise! After two years, Gaia has updated the TedPlay! Nothing fancy, but we can now see things are moving! | [ comments ] |
| | | |
| --- | --- | --- |
| | Club Info 135 Released! | |
Posted by Csabo on 2014-09-01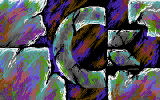 Let's start September with the latest issue of Club Info. Erich/Ultd has just released the issue 135 of the long-running German disk magazine. (Might be the longest running disk mag in all of 8-bit history, though we haven't checked.) The scene kept Erich busy with new releases: you'll find articles about tons of recently released stuff, including overview and solution for Ghost Town [PAL/NTSC], map for Saboteur C16 +2J, continued descriptions of Total Eclipse and SVS-Calc 2.0. Side B contains a nice compilation of new releases, and some maps for games - you'll have to fire up Page-Setter to view these. Check it out and enjoy!
Read comments
| | | |
| --- | --- | --- |
| | Hall Of Fame Updates | |
Posted by Csabo on 2014-08-31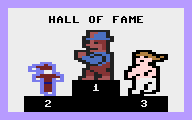 Our Hall Of Fame has got a new lease on life. Thanks to everyone for their feedback, your voices have been heard. The latest update gives you these features:

One games that is more than one game: sometimes, like with Summer Events, you can play two or more different games. A new field (called sub-game) allows you to enter which one you've used. Other examples are Cave Fighter (has Side A and Side B versions), or Daley Thompson's Star Events (has Day 1 and Day 2).
Secondary score: for games like G-Man, the score will have a maximum value (4000 in this case). Entering a secondary score (time) will allow us to rank the best ones.
Statistics: the top section has been expanded reworked and now includes some (hopefully interesting) statistics.
Some of these features still require manual work, and of course bugs might occur here or there, so be sure to speak up if you have more ideas, or if you see something that doesn't work quite right. Otherwise: keep on gaming :-)
Read comments




0.020798921585083


Copyright © Plus/4 World Team, 2001-2014