Welcome to Plus/4 World!
| | | |
| --- | --- | --- |
| | It's a mature age for SIzPlay: V1.0 is here with an updated visual interface and playing TED files in PSID format. | [ comments ] |
| | | |
| --- | --- | --- |
| | TEDzakker 1.0 Released! | |
Posted by Csabo on 2015-10-02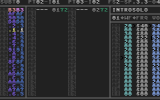 If Knaecketraecker doesn't fill the void of not-having-a-music-editor for you, here comes TEDzakker! Developed by Hermit (C64 coder/musician), it's a C64/Plus4/C16 TED tracker. (The C64 version emulates the TED on the SID.) It has a massive list of features and if you listen to the included example tune, you will hear that it is capable of producing some very interesting sounds.

Two modern, feature complete music trackers, one for the PC, one for the 8 bit machines - there is now no excuse for anyone who wants to write TED tunes :-)
Read comments
| | | |
| --- | --- | --- |
| | Today SIzPlay reaches the closest shape to its final release with this V0.99beta update, and it means that siz is quite ready for the last step. | [ comments ] |
| | | |
| --- | --- | --- |
| | Exomizer, the most popular cross-platform cruncher has just been updated. Those who are still developing for the Commodore Plus/4 will want to update to the latest. | [ comment ] |
| | | |
| --- | --- | --- |
| | Epy just released version 2.1 of his SID player. With the newly added playlist handling feature and SID card detection, it's better than ever, check it out! | [ comments ] |
| | | |
| --- | --- | --- |
| | Club Info #139 is out | |
Posted by SVS on 2015-09-07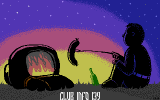 Club Info 139 has been released a while back. If you're a fan of "2001: A Space Odyssey", you might want to check out the B side of the disk for two images converted by George.
Read comments
| | | |
| --- | --- | --- |
| | With Rage And Barrels! | |
Posted by Luca on 2015-09-06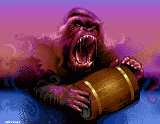 It's again time for Carrion, to let the scene feel the massive hit of a 264 machine palette, now competing at home in Poland!

That's what he did, entering Here I Come as competitor in the Pixel GFX competition held at Riverwash party 2015 edition 7, the Polish main event and a well known party for the Eastern side of Europe. In the very end, the Carrion's great entry has been ranked 2nd with a votes score of 241, only 2 points below the lucky 1st! Congratulations bud, fantastic achievement for another masterpiece!
Read the story behind Here I Come straight from the Carrion's notes here, with interesting workstages.
Read comments
| | | |
| --- | --- | --- |
| | Unexpected downtime | |
Posted by Csabo on 2015-08-27
We apologize for the recent downtime, which - according to the logs - was two days and four hours. It looks like our provider has changed some things on their servers, which means even though we're back, there are still many pages or functions which are broken. This is being fixed manually, so please bear with us. Feel free to post on the forum about whatever is still broken!
Read comments
| | | |
| --- | --- | --- |
| | Breaking Thru Your Own Rules: Majesty Of Sprites Final! | |
Posted by Luca on 2015-08-02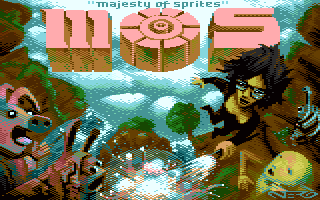 In the very end, here comes the final version of the game by Bauknecht that we all have been appreciating since Revision 2015. It took 3 months for the creator (Mad) to break thru the limitations the game!

Majesty Of Sprites was born as a coding experiment under the pretenses of a non-scrolling Giana Sisters' like game, running in multicolor bitmap, full of software sprites, gorgeous backgrounds, evil jumps to perform and diamonds and hearts to collect. 10 game levels grouped by two in 5 worlds have been recreated from the original Majesty Of Sprites Preview, this time with a proper in-game soundtrack composed by 5tarbuck and Degauss, with a pair of tunes by Luca too. All the tracks have been composed in the essential tool Knaecketraecker released by Degauss. However, here comes the real big surprise: three single levels were added, this time with multi-directional bitmap scrolling, to explore hyper-coloured worlds with a global sense of freedom! Mad has really achieved his best performance in designing those levels, we all have never seen so many colours playing on our Plus/4 screens, and with the current graphics by Nero with some help by Decca, the final product simply shines!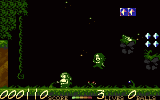 All this stuff, plus presentation pictures, main titles program, loading intros, full ending and hiscore table with saver, lies exactly in one disk side, with no space left! Majesty Of Sprites has been ranked 3rd in the Interactive competition held during the Evoke 2015 party.

Majesty Of Sprites has been released as freeware, but soon a commercial release will be published under the Psytronik label, with cover art by Nero again, on 5.25 disk, a real collectible that you can't miss!
Read comments
Copyright © Plus/4 World Team, 2001-2015