Welcome to Plus/4 World!

Castle Matcher Released!

Posted by Csabo on 2017-09-23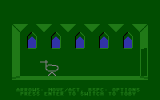 Castle Matcher is finally done! For those of you who played the Release Candidate, this version has improved gameplay and more clues. Never heard of this game before? Well then :-) Take a trip into the wonderfully twisted imagination of RoePipi. Without giving away all the ingredients, here's the recipe: take a dodo bird stuck in a castle, add a screwdriver-kicking rooster, mix in some high-tech locked doors and bake to perfection :-)
Read comments
| | | |
| --- | --- | --- |
| | Erich/ULTD has just released Club Info 147. The two-sided German-language diskmag has the usual selection of articles + utils/games/demos on Side B. Check it out! | [ comments ] |

Stuff From BSZ

Posted by Csabo on 2017-09-13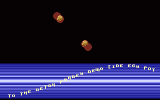 A little while ago I was looking at Sensor's Digital Box and noticed that it had a list of releases. I added that list, but a few of them were missing. I thought it might be worth it to ask some NST members if they remember any of them. To my surprise, BSZ stepped up and sent me some of the missing stuff!

First off, JKL Assembler and Copy 217 Faster has been found. (There's still 3 releases listed on SDB missing, check to see if you have them or if you know anything about them.)

Even better, BSZ has some new stuff: Eyes Only is a rare demo from Mercenary. Detox Party is another curiosity: we need to figure out what we have here, but it's definitely worth a look. And finally, BSZ offers up an explanation as to the origins of Logo Paint/BSZ - which was mixed up with the original release in our database until now. Check it out and enjoy!
Read comments
| | | |
| --- | --- | --- |
| | Early steps of a comeback. Dale releases two useful Windows based tools: Retro Assembler, a generic 6502 cross-assembler; and SID To Plus4, which converts SID files to SIDcard ($D400 --> $FD40 / $FE80). Classic releases ahead! | [ comment ] |

New Stuff From Lacus!

Posted by Csabo on 2017-08-15


Lacus collected a lot of Hungarian commercial tapes, and took the time to put it all into digital formats for our archive. Here's the list: we have the TAP file for 4+4 Sarok, TAP file and cassette photo for Alex (The Game), cassette photo for Amoba (Novotrade), TAP file for Betűrömi, everything (TAP, cover scans, cassette photo) for Bűvös Kör, TAP file and another alternative cover scan for Joe And The Seriff.

Finally, there's one brand new piece of software that have just been added: check out Reklámujság. It's a Plus/4 only utility, kind of a text editor and presentation software. One interesting thing though - for those of you who are familiar with the old Plus/4 cracks, the beginning of this software should be instantly recognizable: Frontier (AKA Deli) used this scroller in several of his cracks. (Never seen it? Check out Botticelli - Frontier crack.) So did he take it from here? Or perhaps did the author of this software "borrow" this routine from Frontier? :-)

Anyway, I hope you guys check this out and enjoy - big thanks for Lacus for all this stuff!
Read comments
| | | |
| --- | --- | --- |
| | Accents galore: Plus/4 World can finally handle the Hungarian long "ő" in program names (example). See forum for more details. | [ comments ] |

Soccer Boss As It Should Be!

Posted by Csabo on 2017-07-31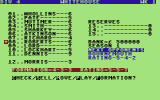 Forum member JimmyCoupe raised some issues about Soccer Boss; apparently the scene-made 64K conversion has many problems. Kichy and JamesC stepped up, and we now have Soccer Boss Plus/4 V1.2! This is a fresh conversion of the same game, but this time bug-free and loaded with improvements and bonus features. It's fantastic to see this type of scene response, be sure to check it out!
Read comments

Tetravex!

Posted by Csabo on 2017-07-27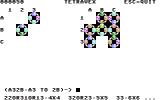 Charlemagne has just released Tetravex, an implementation of the classic edge-matching puzzle game. The objective of the game is to place the tiles in order, so that their edges line up, in the shortest time possible. Check it out and enjoy!
Be the first to comment!
Copyright © Plus/4 World Team, 2001-2017