:





Game of the day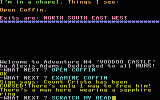 Voodoo Castle



Demo of the day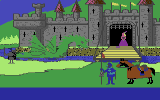 Koala Graphics



Covers of the day





Poll:
What kind of music do you prefer in games/demos?





Login
Not logged on.
Login





Languages





Welcome to Plus/4 World!
| | | |
| --- | --- | --- |
| | Tamed/Plus4 | |
Posted by Csabo on 2014-04-23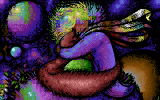 Chronos/ACW released a new picture today: check out Tamed! The picture is based on Exupéry's book "The Little Prince", and was drawn on C64 by Jailbird (who gave his blessing for this conversion). Check it out and enjoy!
Be the first to comment!
| | | |
| --- | --- | --- |
| | 2048 | |
Posted by Csabo on 2014-04-06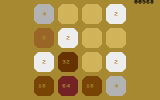 The "Flappy Bird" mania has skipped our platform, but if anyone is still interested in playing 2048, they now can! (Or, if you've never heard of it before, you might want to give it a try as well.) A simple implementation, no fancy colors or music, in all PETSCII glory. Let the hunt for the high scores begin!
Read comments
| | | |
| --- | --- | --- |
| | What Is Essential Is Invisible To The Eye | |
Posted by Luca on 2014-04-01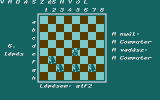 Because of a certain lack of solid news, you can argue there's a sort of short lapse of snoozing around here... Well, this little reminder as news is just to say: nothing wronger than thinking that!

Even with no manifest symptoms, all the guys who periodically keep this site fresh adding more and more stuff and infos into it, are under heavy working day by day, and so many new entries have been (and will be!) added to our beloved archive. Listing all of them is almost impossible, also because several of these fresh entries have been included by synergistic job during more than a single day of duty. Let's try to cite some of them!

Csabo has recently added some precious scans and tapes of very rare Hungarian games: Vadász És Nyúl and Flipper, and his very hard work about adding new download links in any single entry (yes, in any single entry, you've read it!) continues with no pause.
Luca keeps up to include infos about tons of obscure Italian rereleases in the archive, the old game hacking labels seem to continuously appear from nowhere: Master's Software House collections, the never seen before Movie Box, Computer Set, Go Games, Byte Games, C16/MSX, all of those and many others daily get new infos, covers, pubs in .PDF and .JPG formats. Plus, dozens of new .PRG and .TAP files have been added about, 'cause he's keeping to buy and dump several tapes in order to preserve'em forever (just to cite the very last ones: C16/MSX 5, Pott-it / Shoot-it, Tennis (Movie Box), Calcio, Interceptor (Soft)). He's also entering all the fantastic contributions coming from all our friends, especially C16 Chris...
...And several German magazines just coming from C16 Chris have been added too (we're talking of about a Gb of those!). Due of this big supply of virtual paper stuff, Rüdiger is right now affording a majestic work on that ones: entering obscure magazines issues and all the related entries (Commodore Welt anyone? :) ), linking any single published type-in or reviewed software, including any single credit per entry and much more. And when the searching succeeds, .PRGs and .D64s of some published programs got added too.
Do I also have to cite all the uncited fixing and improving that hourly occur around here? Endings, Hall of Fame, new cheats, new stuff's fixes... Oh well, that's routine in the very end ;)

We strongly suggest to keep watching to the New Stuff page here, what is essential is invisible to the eye!
Be the first to comment!
| | | |
| --- | --- | --- |
| | Ultimate Map V1.8 | |
Posted by Luca on 2014-03-23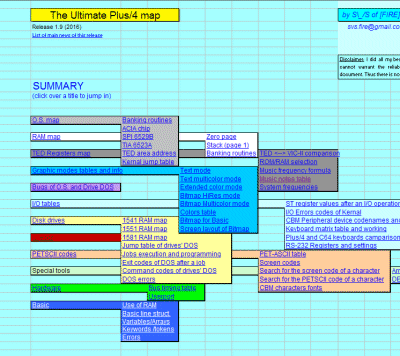 Two years are enough since the last version of SVS'Ultimate Map, it's now time for an advanced, most complete, version of that XML file you have to refeer to in order to play your cards right while coding on a Commodore 264 series machine.

There are dozens of improved definitions and fixed infos inside the new V1.8 version of Ultimate Map, and a new light blue color to define inner ranges of memory. Sections and arguments which have been substantially revised are:
- graphic modes;
- PETSCII codes with CBM+key codes;
- fixed F-keys codes and more;
- new tables and command modes about RS232;
- further infos in RAM/OS about: ACIA registers, banking routines, OS96, LOAD routines, functions keys, monitor commands, RT clock.
Read comments
| | | |
| --- | --- | --- |
| | Club Info 133 Released! | |
Posted by Csabo on 2014-03-09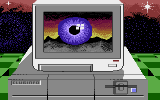 Erich/Ultd is here to kick off the news this month: Club Info 133 is here. The German diskmag is back with a fresh intro and lots of new articles, plus the usual release-filled B side. Among these is a new conversion from Erich called Cooking PETSCII, a nice looking PETSCII animation (done by JSL on C64). Check it out and enjoy!
Be the first to comment!
| | | |
| --- | --- | --- |
| | Methabolix Anno 2014! | |
Posted by Luca on 2014-02-12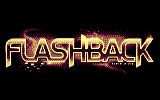 Which would be the best way to begin a new year in the scene? Yes, with the first demo release of the year! What can be called 'a good omen demo release to begin the year'?. Yes, again: a demo release from a memorable crew we've missed for too much time so far!

Methabolix is one of the groups we missed the most. Its members merged under that label to take the Plus/4 scene a step forward in the quality side, having released groundbreaking megademos in terms of code, graphics, ideas and overall design. We really miss its beneficial presence in the nowadays scene since 20 years now. Fact is that Rachy has represented his group several times when he'd taken part in the new millenium's compos like 4Ever 2003, or the limiTED online democompos (both first and second editions). Sometimes old unreleased stuff signed MX surfaces from the forgotten depths of the scene's history, and in the best case someone reorganize old parts in a modern and working release, like Metapharstic 80%. But the truth is that we're missing a straight release since 20 years now!

The wait is now over! After 20 years of silence, Beast and Unreal are back, now with the assistance of Csabo/LOD in the music department, with a little dentro named Flashback, a pretty nice democoding training just to regain the habit and see the gears moving again.
Flashback is an emotional leap behind to the golden era of evolution in the Plus/4 demoscene, before the looming big crisis in the years 199x.

Welcome back Beast and Unreal, even though for a while. We've missed you, and you have reminded us that it's never never never too late!
Read comments
| | | |
| --- | --- | --- |
| | 16K Sabotage In Joystick Sauce | |
Posted by Luca on 2014-02-08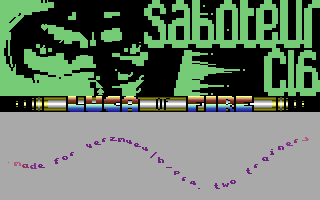 In the forum's thread where Yerzmyey/H-PRG asked for a trainer version of Robo Knight, there has also been a second request, regarding Saboteur C16, a request that flowed a bit unnoticed, with no real feedback about.

After some months, Luca of the FIRE crew has taken back to his steps, and realised that it had been formulated as a tangible request, not a simple chitchatting about a game! So, why don't accept it?
Moreover, a trainer for Saboteur C16 is a juicy challenge. Go to read what the original instructions say as first sentence:"...originally designed to run on computers with a least 48k of RAM. So to fit it in the C16's much smaller memory we have had to make a number of cuts (for example, you can not kill the guard dogs, or use a joystick). This version occupies almost every single byte available on the C16 - we are sorry for the cuts...". This means: hard to pack with an initial cracktro, and with no joystick feature.

It's a deal, then! Here comes Saboteur C16 +2J, an useful double trainer in order to finish the game at every difficulty level, plus the joystick feature, claimed to be cutted due to memory limitations by Barney, the misterious name that hides who's the actual coder. Slicing here and there, moving whole memory areas and other tricky stuff, and the cracktro fits too...yes, 'that one with the enjoyable tune composed by Csabo/LOD!

Rediscover a great C16 classic, now by comfortable joystick action!
Read comments
| | | |
| --- | --- | --- |
| | Moldi's Treasure 6/10 | |
Posted by Luca on 2014-02-05
Almost two whole years passed since we'd promised the next release of Moldi's stuff, we know that, ok. But, hey: did you ever think we've dropped with this series of surprising releases? No, really? Absolutely not, of course! Half of the journey has gone, and now it's time to catch the turning point and run the second half till the very end...starting now!


Let's have a glance to the serious side first. There are various utilities of different kind and educationals about different arguments in this bunch, but it's rare to find another two programs about astronomy in the same giveaway, both Hungarian: Naprendszerünk and Csillagaszat 8.0, pure BASIC power at the service of the celestial bodies' science. Still from the education side, here comes Kolumbusz Hajója as the second release of Vince Balla we know. But that's not the one and only sophomore here around: other author's second absolutes are KonyvKatalogus by Zoltán Czako and Super-file 4.0 by Big-Frog. Other programs follow, and a mistery too: who really is the TCT that converted by his own Disk Manager +4? The scrolltext suggests to read his address under $6000...where?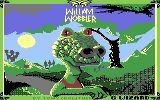 Let's jump to these old demos that almost nobody has seen before. There's no doubt that our today's ace is Demo Mine I, the demo searched for so much time by its author Gaia...yes exactly, the man nowadays we mostly know as the YAPE's father. Read the whole story about this old two parts demo straight from his own words. Let's complete the palmares of Beginner Duo's demos by adding Logo Demo (Beginner Duo) and the Beginner Duo Disk which collects the most known of their productions. Digimix-1, Digimix-2 and Digimix-3 play the tunes that Sharp/SCN had composed in Rock Editor V1.3, Adventure Leírások talks you about Hungarian adventures, and...oh! Whoever Basf and Sony are, here's their Lista of programs!

Enough with coding, it's time to play! The Hungarian adventure game A Ninja Küldetése has now been found and included in the database! Also, the wonderful Plus/4 version of Loopz is now in with its original copy, and a different Rakontakota version with intro picture has been picked up too. Solitair is an unknown board game created by TGH, and it's neat and lovely as we could expect known its creator. Wait a moment...Rockman II Editor by TCFS? Oooh now I see, Krussoft cheated again, his Rockman III + Editor was basically a ripoff ;)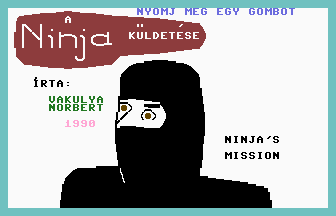 This is the complete list for the 6th release in the series:
A Ninja Küldetése, Digiripper V2.1, Page-Setter (hungarian), TurboTrans With Fload (original), Dirsort LEH (2 versions), RAM Disc, Reformat V4.0, Naprendszerünk, Osszeadas Es Kivonas, Lemezteszt, Rejo-turbo, Floppy Master, Micro Text 2.0 (crack), Anti-cracker, Csillagaszat 8.0, Disk Manager +4, Characters 2 (2 versions), Cool Convert, Kolumbusz Hajoja, KonyvKatalogus, Super-file 4.0, Digimix-1, Digimix-2, Digimix-3, Beginner Duo Disk, Logo Demo (BD), Adventure Leírások, Lista, Demo Mine I, No AIDS, Fantasi, Loopz (original), Cuthbert Enters The Tombs Of Doom (crack), Jump Jet (crack), Spiderman (crack), Solitair, Othello (Hungarian), Rakontakota (picture), Rotary C16-ra, Rockman II Editor, Pasziansz.

We promise you won't wait years before the 7th...oh wait...wait a minute, someone here is telling...telling us...that we have a relished bonus for this 6th date! The emotional flow once he has met his past, took Gaia to his roof, searching for some old PPCS releases we didn't get into our archive yet! Thank you Attila, here comes a little unexpected addon:
The Final Deleter (version), Deli Compacker KNM Versio, Kep-Konverter, Picture Show 2 (PPCS), Dudaorru Patric (crack), Super Cobra (crack).
Read comments
| | | |
| --- | --- | --- |
| | A First Release From Slovakia | |
Posted by Csabo on 2014-02-01
New releases are quite rare for the C16/Plus4, so I believe this is worth a mention: MIRKOSOFT from Slovakia released a little utility called Text Resizer. If you're happy to see new releases, or gladdened by the fact that new coders are choosing our beloved platform, be sure to add some words of encouragement in the forums.
Read comments
| | | |
| --- | --- | --- |
| | Releases By Dr. Szilassi Online | |
Posted by Csabo on 2014-01-29



Some retroactive news: the missing releases by Dr. Szilassi are now online! We have the covers and program files for: Algoritmusok, Játékok, Axonometria and Számoljunk. If you haven't done so, be sure to read the entire saga on the forum, and big thanks to all involved: Lavina for tracking down the author, Lacus for actually meeting him and transferring the disk images, and Luca for processing and uploading the files to our site.

Last, but not least our deepest respect and thanks to the author for offering up these materials for our site, we're very thankful.
Read comments




0.00856614112854


Copyright © Plus/4 World Team, 2001-2014