:





Game of the day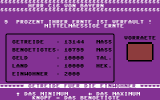 Kaiser



Demo of the day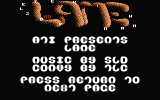 Lame



Covers of the day





Poll:
Are you a bot?





Login
Not logged on.
Login





Languages





Welcome to Plus/4 World!
| | | |
| --- | --- | --- |
| | Endings Triplets 43-49 | |
Posted by Luca on 2015-02-25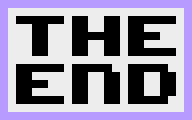 Yes, it's again time for a new batch of 21 fresh game endings just for your lust to see how those nasty games end! Several weird ones this time, including broken endings and BASIC games showing stuff you really didn't expect. Plus, the ending of Rockstar Manager, an exclusive you cannot find anywhere but here at Plus/4 World!

Another seven-triplets released. Come to see the endings of: Manic Death Chase, Heil Sperma, Nathrium Chlorid, Stonepuzzle, Stonepuzzle 2, Stonepuzzle 3, International Karate, Krakout +4, Krakout +4 2, Battery, Battery II, Shogun, ACE, Démonok Birodalma, Bölcsek Köve, Battle Star, Sir Knight, Mike To Mars, Rockstar Manager, Captain John and Beach Head.
Be the first to comment!
| | | |
| --- | --- | --- |
| | Our thanks go to Ninja The Dreams who apprised us of a shared C64 archive of D64 files, containing some German Plus/4 stuff which are missing here. The notable one might be the Kingsoft's Quiwi disk version. | [ comment ] |
| | | |
| --- | --- | --- |
| | Directory Browser V1.0 | |
Posted by Csabo on 2015-02-09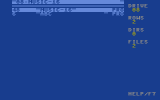 February is here, and today it's Epy who pumps a little life into our scene's beating heart with Directory Browser V1.0. It's a little utility, based on code from his SID player, and as the name suggests, it's for... browsing directories :-) Check it out, you might find it useful. Be sure to give feedback on the forums!
Read comments
| | | |
| --- | --- | --- |
| | Archive Update from Lacus | |
Posted by Csabo on 2015-01-14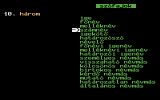 Lacus sent us a big update for our ever-growing archive of All Things Commodore 16 and Plus/4. They are all Hungarian releases. First up is Szófajok, an education title that was completely missing from the database previously. This bears the release code of "ED 100" (interestingly this is printed backwards on the cover).

Three additional releases got brand new alternative covers: Axonometria (which you might recall, as we hunted down the original last January), and Headjust. The third one is Gépi Kód Oktató, for which we now also have a 25-page scanned user manual (see here).

Also added are photos of cassettes for Forth+, Karakter-Szerkesztő and Turbo 16.

Finally, two sought-after TAPs has now been found: Kőműves Kelemen and Csavargás A Gombák Birodalmában! If you're so inclined, you may play the originals in all their glory (instead of a crack).

I hope you enjoy checking these out, big thanks to Lacus for all his work getting these and sending them to us!
Read comments
| | | |
| --- | --- | --- |
| | Merry Christmas 2014 From Absence! | |
Posted by Csabo on 2014-12-25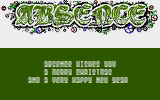 We at Plus/4 World hope that everyone is having a nice holiday time. Hopefully this brand new release from Absence will make it even nicer: Chronos maestro is sending an "e-postcard" to us all.

Check it out: Merry Christmas 2014 and enjoy!
Read comments
| | | |
| --- | --- | --- |
| | Blackjack aka Twenty-One! | |
Posted by Csabo on 2014-12-20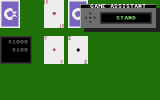 It's been announced on the forums before, and now it's actually here: check out Data-Land's new game called Blackjack aka Twenty-One.

It's a dual-platform release (the disk contains the C64 and Plus4 versions). At the heart of it all, it's the well known card game, but with tons of flair and polish. Highly playable, nice graphics and more:

Includes INSURANCE, SPLIT, DOUBLE DOWN, SURRENDER, FIVE CARD CHARLIE and TRIPLE SEVEN.
One or two player mode, as well as demo mode
Features a "GAME ASSISTANT" (with joystick support) for easy handling
Lots of customizable settings and special effects
Documentation (in German) included
So, fire up the old Commodore and give this one a whirl!
Read comments




0.016235828399658


Copyright © Plus/4 World Team, 2001-2015