Welcome to Plus/4 World!

New Map From Atisoft!

Posted by Csabo on 2018-02-12
Atisoft (who created the Booty Map) is back with another one, this time it's for SQIJ. SQIJ is a C16 game from The Power House, perhaps it's a bit of a stretch to call it a classic. It's from the heyday of commercial C16 games, but it's perhaps a bit obscure. If you've written it off as a mindless shooter at first glance, this map will perhaps convince you to give the game another chance. The game's area is quite large - 64 screens, and you will need some planning ahead if you want to complete it. The map should really help to plan out the route.

Check it out (direct link to the map) and enjoy!
Read comments

Big Cover Update From Lacus!

Posted by Csabo on 2018-02-08

Lacus got his hands on tons of new tapes, which means our archive gets some new additions. A lot of missing gaps were filled; cassette photos added for: A Hős Lovag, Észvesztő Útvesztő, Music-16, Űrtojások. Same for Marsall, plus TAP image as well. For 21-es, the back cover was added.

Even better, we have some brand new stuff added! Here's the list:
* Assembler + Szimulátor: a programming utility with 5 programs.
* Basic Elastic (or BASelastIC): two BASIC utilities
* Flopp: TAP file, covers and cassette photo added
* Keresztcsere Szoliter: a compilation of two never-before-seen games
* Pandográf: TAP file, cover and cassette photo added
* Sejtautomaták: a new Conway's Game of Life program
* Igenévragozás and Lineáris És Abszolútérték Függvény: two new educational program.

Hopefully you'll find something interesting in that list :-) Big thanks to Lacus for these!
Be the first to comment!

Club Info 148!

Posted by Csabo on 2018-01-30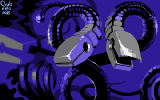 Our sincere apologies, but we're a little late this time: Club Info 148 was released in December, but we could only get our hands on it now. Side A contains the usual German-language articles, while Side B contains new and recent releases. Perhaps worth mentioning is a little co-op release from Erich and Csabo: Erich's PETSCII Collection is a slideshow of Erich's PETSCII art. Hope you guys enjoy it!
Read comments

"Video Basic" Killed The Archive Stall

Posted by Luca on 2018-01-15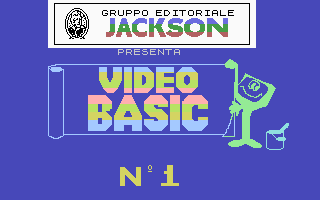 It's Giuseppe Di Lillo (sovox) time again.

We just preserved the whole Video Basic series, archived in one single page where to download the related 20 (!) TAP files; now, any issue has its own regular space, completed with cover scans and tape pictures, and any single issue has been linked to its own 36 pages manual in PDF, big work indeed!
Computer Games E Utilities N.9 Anno 2 got the same treatment: the whole tape in its TAP file, cassette picture, any single program now present in the archive as TAP file too, and the manual in PDF. Last, Il Libro Dei Giochi Per Commodore 16 E Plus/4 has its own TAP, cover and tape picture, and this takes to recover two lost games: Flipper Cinese and Mondo Di Colori.

The cooperation with Giuseppe and his fantastic homepage dedicated to the Italian newsstand's compilations of hacked games is running wild beyond any expectation, thank you once again, bud!
Be the first to comment!

YAPE SDL Updated!

Posted by Csabo on 2018-01-10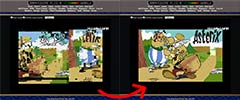 Gaia just updated the YAPE SDL project. This code is also the base of the fantastic JavaScript emulator, and the new version of that is now online here at Plus/4 World! (Look for the [PLAY ONLINE] links on program pages.) The biggest visual difference you will see is the ability to handle more FLI effects. Be sure check it out, big cheers to Gaia!
Read comments

Sweet DFLI C16

Posted by Csabo on 2018-01-08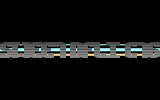 Looks like 2018 is certainly off to a good start, as the good news just keep on coming. A new intro from gerliczer has just arrived; check out Sweet DFLI C16! It should run on any 264 family computer as it only needs 16K memory, and has PAL/NTSC versions. The music is a cover of Chuck Berry's Sweet Little Sixteen. As the name suggests, it has a DFLI effect, which is put to good use: waving rasters, 3D rasters and a twister. Check it out and enjoy!
Read comments
| | | |
| --- | --- | --- |
| | SJL264 Light has just been updated to V0.3 - the loader now works with 16K/32K/64K, as well as NTSC machines. Cheers, BSZ! | [ comment ] |
| | | |
| --- | --- | --- |
| | We stilll have some winter holidays, let's spend them in family playing bingo with the C16: Boray Bingo (eng/swe). | [ comment ] |
Copyright © Plus/4 World Team, 2001-2018