Stunt Car Racer


Notes From Unreal

The game has never been converted, I just have sent to Csory the disks containing Battle Command and Stunt Car Racer about in '92-'93, because he wished to convert'em: noone have ever know about any progress in the conversion.

Evidence In Gewgaw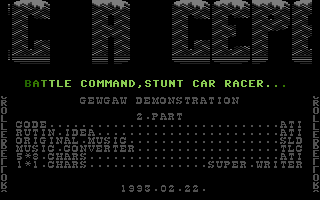 Ati cites the game in his Gewgaw demo.

Evidence In CoV Sun News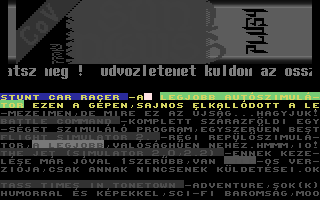 In the diskmag, released by Proky, he wrote:"I lost the disk that it was on...".
Copyright © Plus/4 World Team, 2001-2018