:





22 years ago today!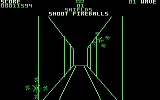 X-Wing



19 years ago today!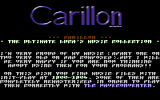 Carillon



Covers of the day





Poll:
Are you a bot?





Login
Not logged on.
Login





Languages





Welcome to Plus/4 World!
| | | |
| --- | --- | --- |
| | Straight from Forum64.de, the user Knucklehead has given to us some lost cracks for ACE, ACE+4, Ace 2, Indoor Sports, Aliens, Emerald Mine II, and Novaload-Copy, Novaload-Turbo, Tape Wizard, Ace 64K & 16K, Escape's Loader; we added some other stuff: About Acez, File-id.diz, Microfuck!. | [ comment ] |
| | | |
| --- | --- | --- |
| | If you haven't played the already available version of Genius yet - now there's no excuse: the author says the latest release is the official one. | [ comments ] |
| | | |
| --- | --- | --- |
| | New Releases From TLT! | |
Posted by Csabo on 2017-01-24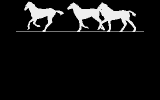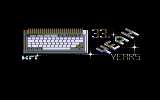 Last year saw no TLT releases, but they are not yet gone as Hifi/TLT just released some new digi demos for 2017! The first one, White Horses features the running horse animation from Horse 2, and you can hear the deep remix of White Horse. The second demo, Joo Trabika samples and remixes the chorus of a Hobo Blues Band song.

All this stuff is made without the use of any emulators, uses traditional packers - as old-school as it gets. As a bonus, you can see the packaging of the stuff as it was sent to Chronos, our number #1 zero-day supplier :-)
Be the first to comment!
| | | |
| --- | --- | --- |
| | Two Lost Demos From TPSH | |
Posted by Csabo on 2017-01-21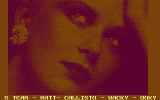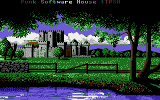 New Proggys!! was recently added, and I've combed through the program list (now also online) to see what our database has and what it doesn't. In the missing list, I saw 3 programs from TPSH, so I emailed him to ask if he remembered any of those. Imagine my surprise when he sent back two :-)

So here's a mini review of them: Face Of A Woman may look familiar, the titular picture shows up in Advertisment, First Demo (TNS) and even One Sided. The origins of this picture are currently unknown, if anyone knows, drop a line to us on the forum! The second demo, No Future - not to be confused with CSM's demo with the same name - has 3 parts, the middle part being "build-it-up" style. Pretty typical for the Plus/4 scene for 1990 :-)

Best of all, TPSH said there's more to come :-) Check them out and enjoy!
Read comments
| | | |
| --- | --- | --- |
| | 7 More Unhearted Programs To Write History | |
Posted by Luca on 2017-01-19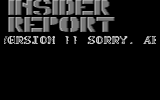 It never ends. Doesn't matter how many times you've checked for unreleased stuff hidden in the same old disks: new programs continue to jump in from nowhere.

Today we have the chance to write another little slice of history, adding up Spread It! into our database, an information demo which had been repeatedly released into the famous German disks of imported stuff called "CBT-news". It's actually a call for news, texts and generally materials to publish in a forthcoming 3rd issue of Insider Report diskmag, now under the Manowar label with graphics by Axxis and text by CBT and Ikari, into a core code by Degauss. Of course, nothing really existed consequently to this effort, but Degauss has found the prototype candidate of the mag's code lost into an old disk own by him: Insider Report 3 Preview! And full circle comes!

End of the story for TYG Demo too. The disk usually spreaded to almost everyone has ever shown big flaws, but nowadays we know that two versions were actually spreaded in those times, and the latter was a perfectly working one. And now the latter is the only one to show ;) On the other hand, we have no further news about Sound-Former by Apos/Charon, which basically is a screens gallery for what we currently know. No silence for Amiga-Samplez instead, 'coz its 2 disk sides of digitized instruments play loud via keyboard! To close the sound tools argument, Player 8bit is one of the most consumpting (and less used in practice) known overall. Last comes a +3 trainer for Zolyx which has never been included into the database, due to its similar name with Zolyx +++.
Be the first to comment!
| | | |
| --- | --- | --- |
| | 9 From Our Ancient Times | |
Posted by Luca on 2017-01-18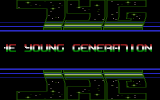 Our old 5,25'' disks still hide some secret gems we've missed to reveal to the world, and a second scan must be done before archiving'em forever.
This time, 9 unseen programs have been saved forever. 7 Gfx and Elvira Wanted from the Demos/Picture Show side, ABC Turbo and another alternative version of Nova Copy System as speedcopiers on tape, New Proggys!! as catalog text from Tarzan which becomes another tile to insert into the Terrorists'' release mosaic; Rastr-Barz and Raster Intro (TYG), two copperbars movers from very opposite eras, the MOS'' Scroll-Generator editor and a never seen before Italian version of a beloved game: Rebound (Italian).
Be the first to comment!
Copyright © Plus/4 World Team, 2001-2017