8 Shades Of Black

| | |
| --- | --- |
| Title: | 8 Shades Of Black |
| Category: | Demo/Trackmo |
| Release Date: | 2006-08-18 |
| Language: | English |
| Size: | 16K |
| Machine: | PAL Only |
| Code Type: | Machine code |
| Distribution: | Freeware |
| | |
| Part contributed by: | C., Attila (Ati) |
| Part contributed by: | V., Gábor (Skoro) |
| Part contributed by: | P., Csaba (Csabo) |
| Part contributed by: | S., István (Hifi) |
| Part contributed by: | U., Vanja (Mermaid) |
| Part contributed by: | H., Peter (Britelite) |
| Part contributed by: | G., Róbert (Optika) |
| Part contributed by: | D., András (bubis) |
| Part contributed by: | J., Ingo (Degauss) |
| Part contributed by: | B., Viktor (DCD) |
| Part contributed by: | M., Krisztián (Murphy) |
| Additional Graphics by: | C., Luca (Luca) |
| Additional Graphics by: | T., Tamás (Chronos) |
| Additional Graphics by: | K., Csaba (Unreal) |
| Additional Graphics by: | K., Róbert (KiCHY) |
| Notes: | AKA 8SoB. Released after the party version, it features one additional part and some minor fixes. |

Download:
Party version:
Source Code (Csabo):
External links:
Pouët.net
YouTube Video Part 1
YouTube Video Part 2
Official Homepage

User Rating: 9.2/10 (16 votes)

Image Gallery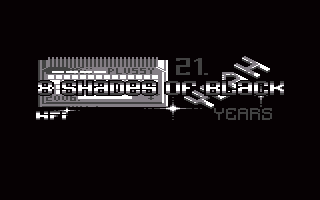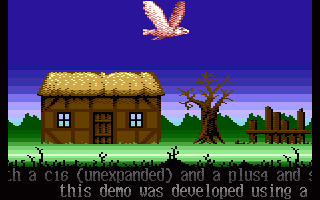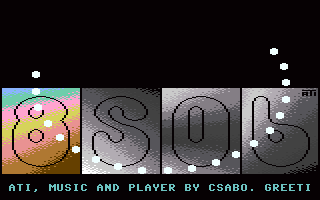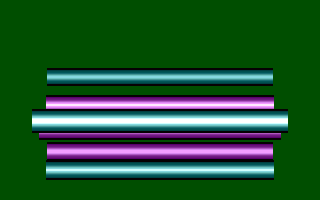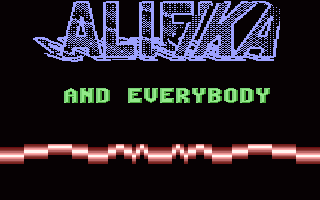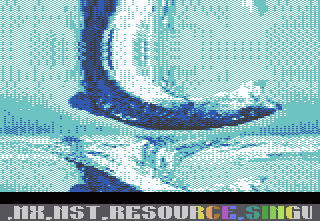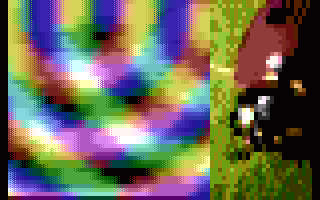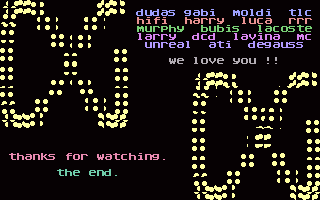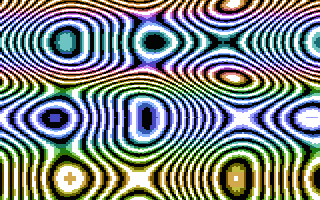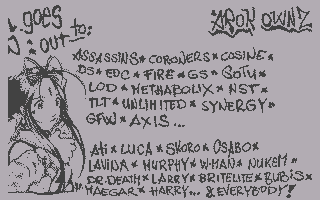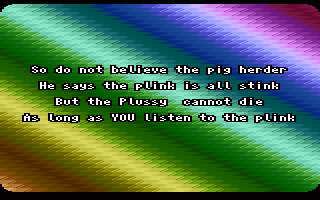 Party Version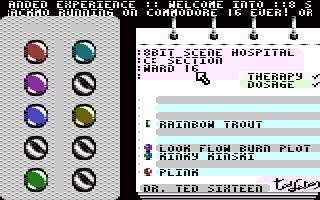 The main menu in the Party Version lacking of Murphy's part.


Hidden Parts

Hidden part 1:

While "Manga Wall" part is running, press keys 'C-1-6' in the same time, then wait for the upcoming additional graphics.



Hidden part 2:

Keep SHIFT key pressed when "Plink" part finishes to load, to enter the secret greetings screen.

Instructions

In the main menu, you can use the pointing arrow both by Joystick in Port 1 and Cursor Keys + Spacebar.
Moving the arrow over any active target will display a different hint text in the lower text scroller.

Demo parts can be added to the playlist (medical recipe) by pressing any big and coloured pill from the blister in the left side of the screen. To cancel single parts, you have to select it from the recipe list. Clicking on the blister itself will select/deselect all the parts.
'THERAPY' allows to keep playing the selected parts in over and over, 'DOSAGE' is for play them in a random order.
Click on the Dr. Ted Sixteen's sign to start the treatment.
Copyright © Plus/4 World Team, 2001-2018