Crackers' Demo

| | |
| --- | --- |
| Title: | Crackers' Demo |
| Category: | Demo/MegaDemo |
| Release Date: | 1990 |
| Language: | English/Hungarian |
| Size: | 64K |
| Device Req.: | Disk only (2 sides) |
| Machine: | PAL Only |
| Code Type: | Machine code |
| Distribution: | Freeware |
| Part contributed by: | Muffbusters (MB) |
| Part contributed by: | The Electronic Cell (TEC) |
| Part contributed by: | Terrorists (TIT) |
| Part contributed by: | Fine Young Cannibals (FYC) |
| Part contributed by: | S., Tamás (TCFS) |
| Part contributed by: | S., Péter (GSL) |
| Part contributed by: | K., László (TYCB) |
| Part contributed by: | T., János (Totya) |
| Part contributed by: | C., István (Coby) |
| Part contributed by: | R., Attila (Rege) |
| Part contributed by: | R., Álmos (Rachy) |
| Created by: | N., János (Johnny) |
| Part contributed by: | M., György (Mercenary) |
| Graphics by: | S., Iván (Jeva) |
| Part contributed by: | K., István (CSM) |
| Graphics by: | T., Norbert (TYB) |
| Coded by: | F., Győző (ACS) |
| Coded by: | M., Péter (Mucsi) |
| Part contributed by: | K., István (Doky) |
| Coded by: | S., István (Tarzan) |
| Notes: | AKA Crackers Demo 1, Cracker's Demo I. A huge collaboration demo from many crackers of the Hungarian scene. |

Download:
User Rating: 6.8/10 (8 votes)

Image Gallery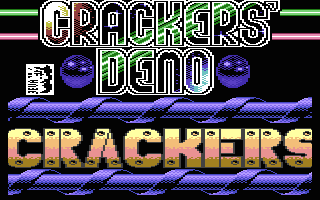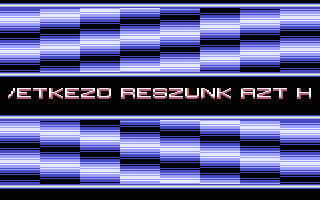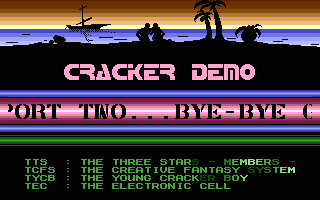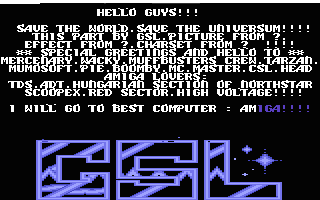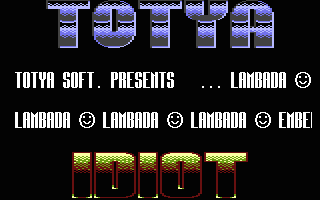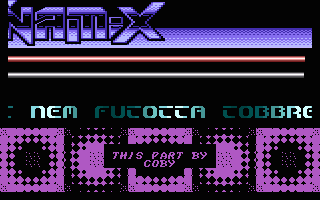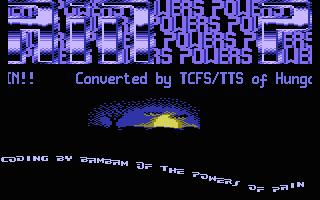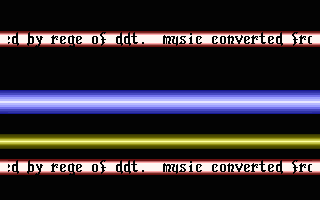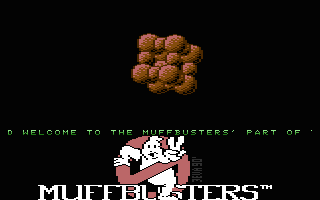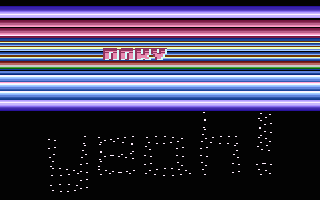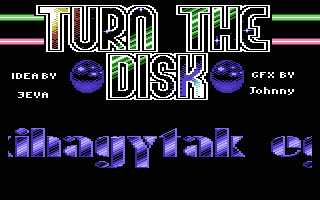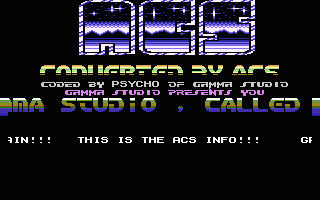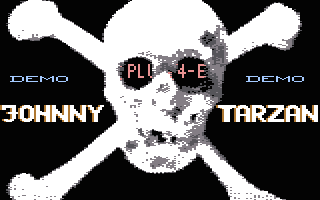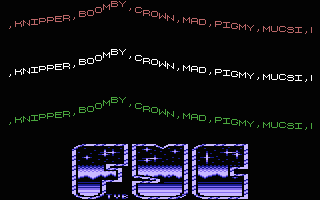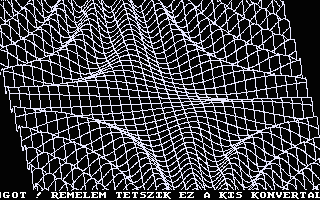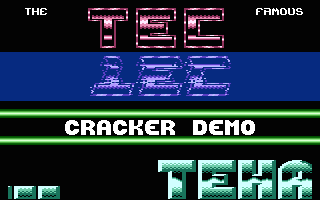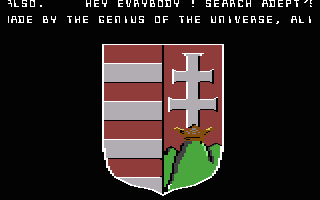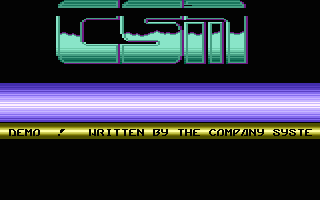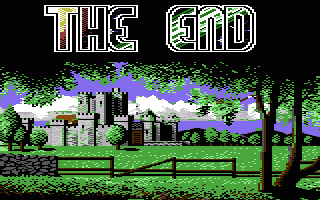 Program Text

Muffbusters' Part (corrected text)
crackers' demo ... in summer of 1990. credits for this title page goes like this-coded by mucsi gfx by jeva music- moonlight shadow... and now i think we should say many tanks to the organizers of this great demo. so let's the thanks go to tarzan and johnny ! thanx guys !! and now the list of the freax who took part in this demo- gsl - fyc - tycb - tcfs - ddt - tec - howard - coby - rachy -mercenary - tarzan - johnny and finally we,the muffbusters. these are the freax who have already sent their parts,so ***maybe there will be some other parts too !! some information about the stuffs - if you're bored at the first part of fyc,press reset,wait a second - till the drive gets ready - and then press space . at the part of howard you must wait some minutes,and you can pass this part only after about four second. that's all !!! enjoy and spread this demo !! and finally something what was missed by everyone - yeeeeeeeeeeaaaaaaaaaah !!! good byte ! see ya !! press space !!
(Note: in the demo, the scrolltext is damaged and wraps unexpected at the word "maybe", marked with *** above.)

Mercenary's Part (transcribed)
HELLO!
GREETINGS
TO
GSL
TARZAN
M.B.
WACKY
HEAD
CIT
HAGIBER(?)
TCFS...
1990 6. 10.
16. I AM
BIRTHDAY
MY NAME IS
MERCENARY
/\/\/\/\
VERY GOOD
BEST CHANEL
MTV.
VERY GOOD
YO!
NA MAR ELEG
HANYINGEREM
VAN A SOK
HULLAMTOL
------
THE END
PRESS
SPACE !!!
Copyright © Plus/4 World Team, 2001-2018