Robin To The Rescue

Download:
Triple Decker 5 version:
External links:
C64 release

User Rating: 7/10 (15 votes)




Covers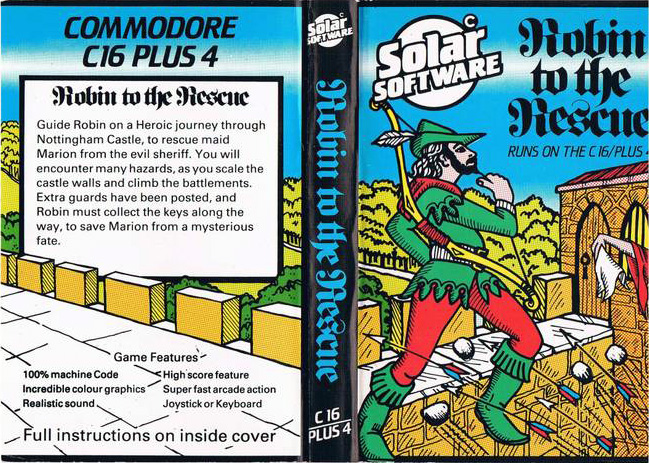 Cassette Cover (First Release)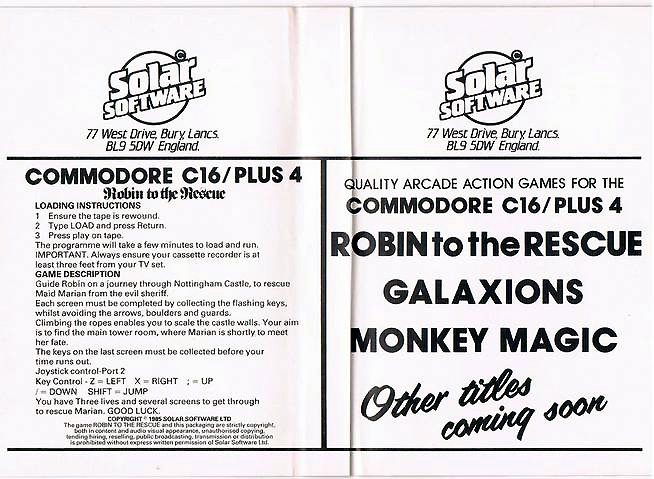 Cassette Inlay (First Release)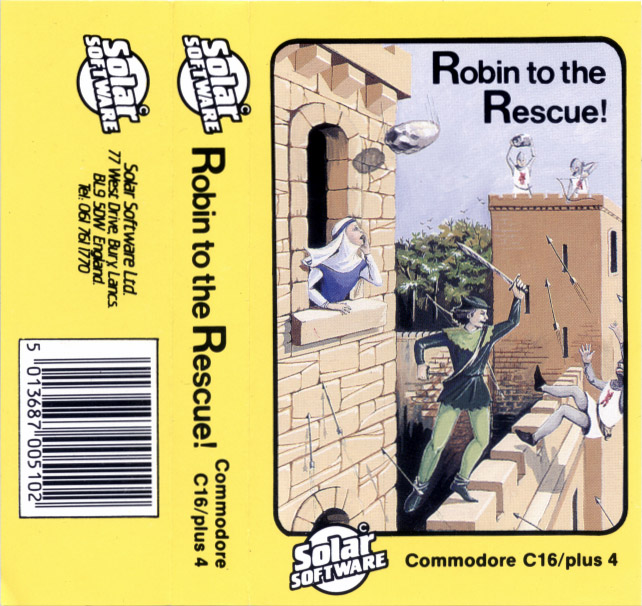 Cassette Cover Front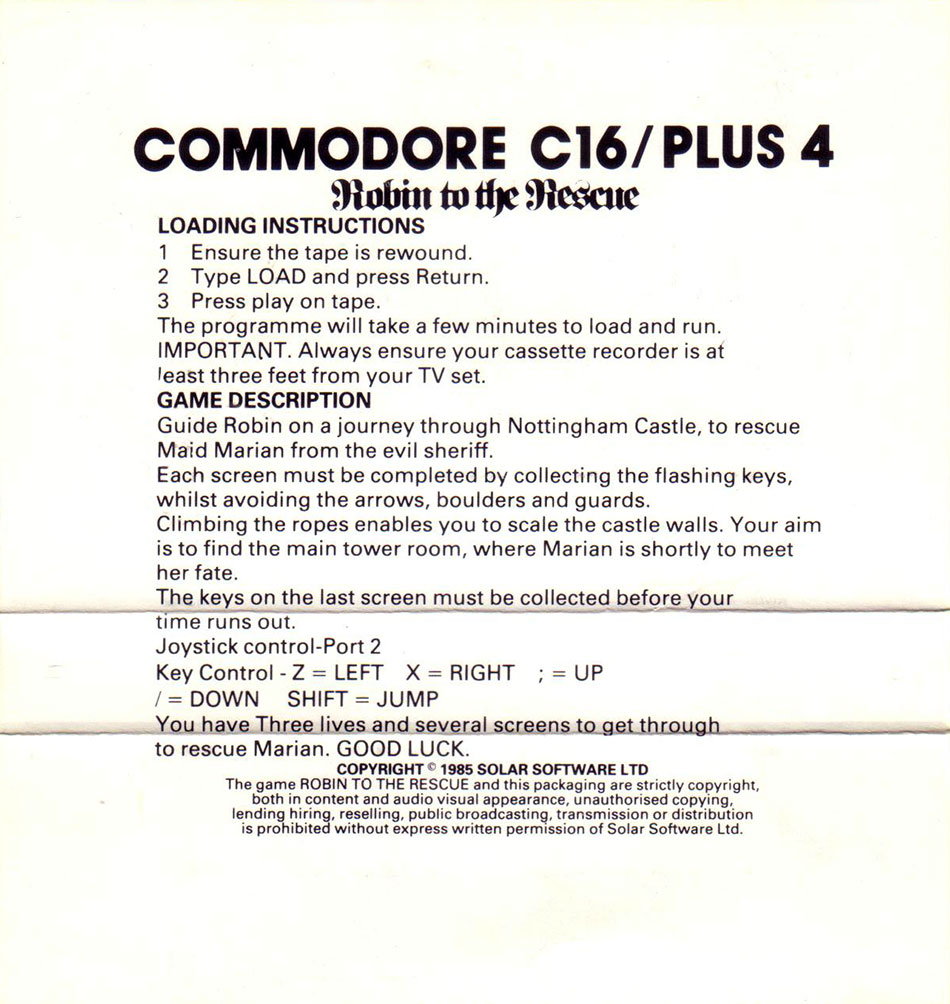 Cassette Cover Back

Description

Guide Robin on a journey through Nottingham Castle, to resuce Maid Marian from the evil sheriff.

Each screen must be completed by collecting the flashing keys, whilst avoiding the arrows, boulders and guards. Climbing the ropes enables you to scale the castle walls.

Final



Load this .FRE file as snapshot in YAPE emulator.

Alternative Versions

Robin To The Rescue exists in two different Novaload versions with different serial number and saved name.
Cheats - How do I use cheats?
Run Stop + Reset
Stop game
>2268 A5
Unlimited lives
>1801 EA
Invulnerability
>1C23 ##
Number of keys to collect (default = 05)
>1065 EA EA EA
Unlimited time
>1730 60
No men with spears
>1E00 60
No rocks
>1963 60
No arrows
G 2700
Restart game
Copyright © Plus/4 World Team, 2001-2018