Genius 2

| | |
| --- | --- |
| Title: | Genius 2 |
| Category: | Game/Platformer |
| Release Date: | 2017-12-10 |
| Language: | English |
| Size: | 64K |
| Device Req.: | Disk only (1 side) |
| Machine: | PAL & NTSC |
| Code Type: | Machine code |
| Distribution: | Freeware |
| Game ending type: | Has an end, game ends |
| Created by: | L., Dan (Twinspirit32) |
| Notes: | Released under the Livearcade label. Storyline based on the 3rd chapter of the rock opera trilogy "Into the toy caves" from the same author. Genius' follow up. |

Download:
User Rating: 7.3/10 (3 votes)




Key Sequences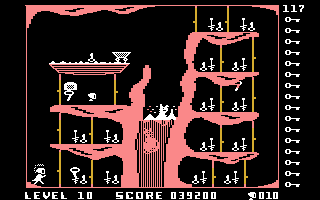 Gubevac Toy Cave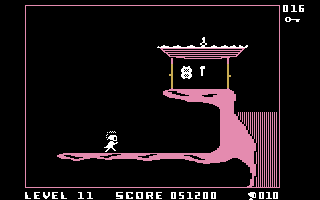 Piranha Bay Toy Cave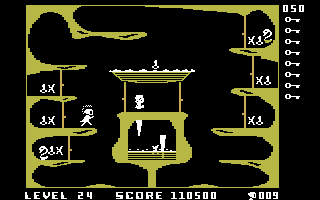 Crazy Stalactites Toy Cave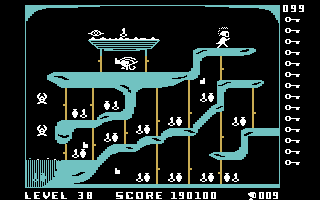 Tutankhamun Toy Cave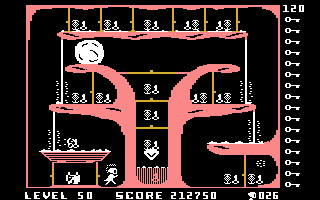 Frozen Waterfalls Toy Cave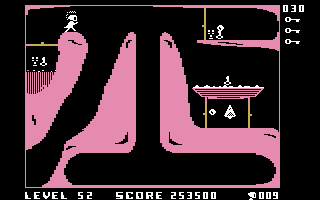 Dead Volcano Toy Cave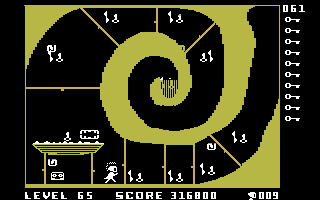 Endless Spiral Toy Cave
Dangerous Vortex Toy Cave

Description

Genius is back! The little European prince is again in trouble and needs to be saved. Trapped in a world of dreams, a parallel dimension where fantasies are created and transmitted to sleeping minds, Genius needs to run through the eight magic toy caves from all around the world. As Genius. you'll have to follow the key sequences and unlock all the secret caverns of the toy caves, grab the toys, and avoid killer enemies.
Your goal is to get to the last cave where the little European Prince is imprisoned, and save him from his sad fate of being used for a child's fantasy creation and then destroyed.

Inspired by Daniele Liverani's rock opera "Genius", the game will lead you through a magic dream factory in a parallel dimension discovered by the young drummer Genius. For a complete backstory concept of the Genius saga please visit www.geniusrockopera.com. To add fun to the ride, see if you can discover the undocumented secrets. including secret passages, invisible toys, extra bonus lives, immortality, and much more! Will you be able to save the little Prince in time?

Instructions

| | |
| --- | --- |
| Joystick in Port 1 | |
| | |
| Space | : Start/resume game by keyboard, exit from pause |
| J | : Start/resume game by joystick |
| Cursor Keys | : Move |
| Commodore + S | : Sound on |
| Commodore + D | : Sound off |
| Commodore + P | : Suspend game (save level+score and load titles) |
| Commodore + Q | : Quit game |
Cheats - How do I use cheats?
>22D6 60
Unlimited lives
>240A 60
Unlimited time
>16E1 EA A9 00
>1761 EA A9 00
Invulnerability
>15BA 60
Ghost mode
>15E3 2C
>15E6 2C
Open any door
During the game, press

F

.
Built in: clear level
Copyright © Plus/4 World Team, 2001-2018