Dominion

| | |
| --- | --- |
| Title: | Dominion |
| Category: | Demo/MegaDemo |
| Release Date: | 1991-02-06 |
| Language: | English |
| Size: | 64K |
| Device Req.: | Disk only (1 side) |
| Machine: | PAL Only |
| Code Type: | Machine code |
| Distribution: | Freeware |
| Coded by: | B., Michael (Ceekay) |
| Notes: | |

Download:
User Rating: 6.1/10 (7 votes)
Effects
Part
Effect name
Parameters
Notes
Stretcher
Hires logo in the notefile.
1
Sprite Scroll
2
Plotter
Items: 16
Driven by cursor keys.
2
Sprite
Items: 1 Item size: 96x16 px Color mode: Multicolor Bitmap
3
Sprite
Items: 5 Item size: 2x2
4
Sprite
Looks like sprites rather than DXYCP.

Slow Tune Bug

Occasionally, both the very first part and the last part with music and text screen could play at half the speed. Press the reset button to fix it and continue.

Image Gallery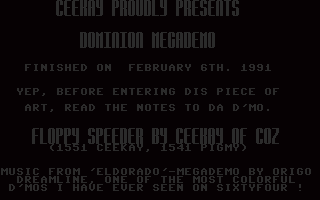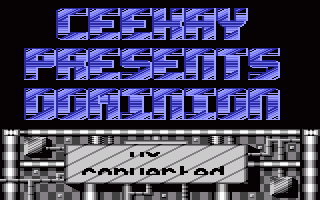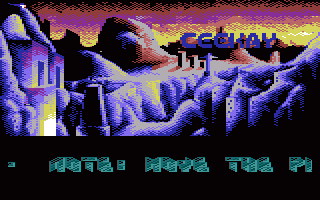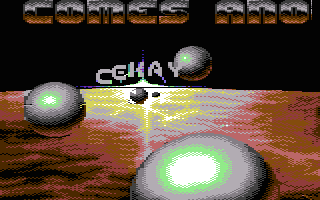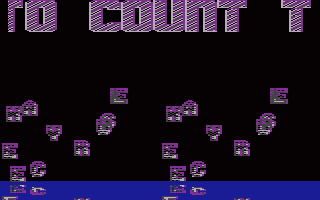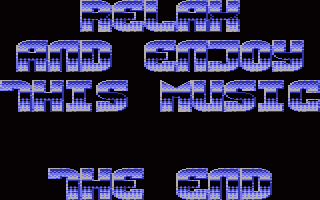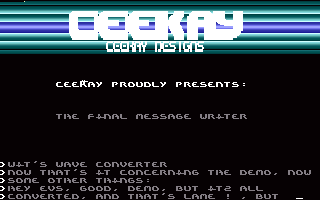 Copyright © Plus/4 World Team, 2001-2017