Digital Dream

Download:
User Rating: 8.2/10 (16 votes)
Effects
Part
Effect name
Parameters
Notes
2
Vector Starfield
3
Raster Split
Raster scroll (characters made out of raster splits), the very first one of its kind.
4
DYCP
Color mode: Multicolor bitmap
4
Sprite
Softsprites used for the border.

Image Gallery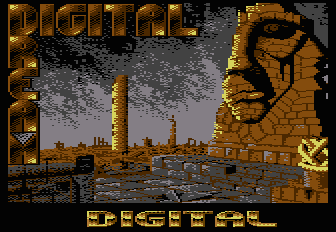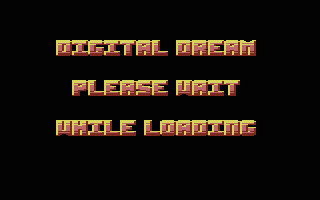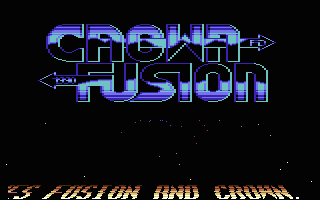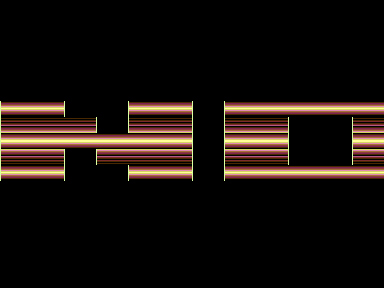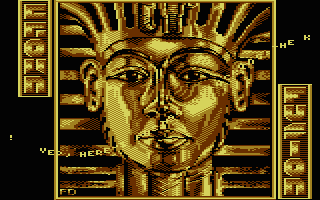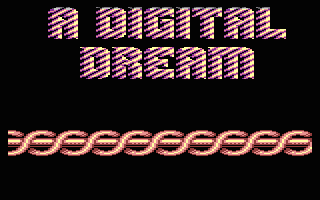 Program Text (partial)

WHAT'S THAT... AAHH!!! THE FIRST AND ONLY HORIVERT-SCROLL EVER RELEASED ON PLUS/4!!! YEP,LAMERS,NOBODY CAN BEAT IT... AND THERE ARE STILL ABOUT 289 CYCLES LEFT!!! YEEAAHH,SOME CREDITS: CODING BY CROWN,DESIGN,CHARS AND COLORS BY ME... I THINK YOU DID IT,CROWN!!! THIS SCROLL IS REALLY A DIGITAL DREAM!!! IT USES SOFTSPRITES IN THE BORDERS... YOU BELIEVE THIS SHIT??? WHAT A LAMER YOU ARE,OF COURSE IT'S A SIMPLE RASTERSCROLL,SHITHEAD!!! ABOUT THE MUSIC: I THINK EVERBODY KNOWS IT,OR NOT,IT'S THE THEME FROM 'AIRWOLF' AND CROWN CONVERTED IT ESPECIALLY FOR THIS DEMO... AFTER THAT I FIXED AND SHORTENED IT AND NOW IT'S VERY FAST,BUT NOT FAST ENOOUGH TO LET ALL 3 VOICES PLAY... (SORRY!) FOR WRITING THIS SCROLL,IT TAKES SOME BEERS,MANY CIGARETTES,A WHOLE BOTTLE OF AMARETTO,2 DISCS,LOT OF COKES,MANY PAPERS(FOR FIXING),3 DAYS AND MANY DESTROYED NERVES... BUT NOW IT'S STILL WORKING,AND WE HOPE YOU ARE ALLREADY DREAMING... OKAY,I THINK IT'S TIME FOR CROWN TO TYPE HIS SHIT... HI GUYS HERE'S CROWN... I THINK THIS SHIT WAS A BIT HORRIBLE TO CODE,BUT IT WAS WORTH TO DO... OK GUYS,NOW SOME MESSYS: A-SYSTEM,YOUR LAST SENDING TO FUSION WAS A REAL BIG BULLSHIT,BUT IT'S ALLRIGHT 'COZ PIT FOR PIT A SHIT!!! EDS,YOU DICKSUCKER,MOTHERFUCKER,YOU SELL PIGMY'S SOFTWARES AND OTHERS TOO,AND YOU DON'T SEND HIM A SINGLE PENNY,SO FUCK YOURSELF AND DIE... MUCSI,TRY TO BEAT THIS... (IT'S NOT A CONVERSION!!!) AND NOW IN HUNGARIAN: EDS,BASZD MEG MAGAD TE FASZSZOPO ALLAT. KEPES VAGY PIGMY PROGARAMJAIT ARUSITANI ANELKUL HOGY EGY FITYINGET KULDENEL NEKI. NYALD KI A SEGGED ES HALJ MEG GYORSAN... NOW BACK TO ENGLISH... I'M SURE THAT THIS DEMO WILL BE A VERY BIG HIT,AND WILL BEAT EVERY OTHER DEMO,ESPECIALLY A-SYSTEM'S... THANKS TO FUSION FOR SOME IDEAS... THE BOUNCING REALLY GREAT... FUSION,YOU MADE IT RIGHT COOL,ALSO THE COLORS ARE FANTASTIC... FOR THE NEXT AMAZING PART HIT YOUR HEAD TO THE SPACE...
Copyright © Plus/4 World Team, 2001-2018