A Trip

| | |
| --- | --- |
| Title: | A Trip |
| Category: | Demo/MegaDemo |
| Release Date: | 1989-06-23 |
| Language: | English/Hungarian |
| Size: | 64K |
| Device Req.: | Disk only (1 side) |
| Machine: | PAL Only |
| Code Type: | Machine code |
| Distribution: | Freeware |
| Coded by: | N., Csaba (SCF) |
| Graphics by: | N., Gábor (Killer) |
| Notes: | Graphics by Gábor Nagymáthé as The Killer/FBI, or SKC. Contains the very first FLI effect. |

Download:
User Rating: 7.7/10 (9 votes)
Effects
Part
Effect name
Parameters
Notes
2
Tech-tech
Changeable parameters.
3
Sprite
Color mode: Multicolor Items: 2
Change sinus by joystick.
4
Rolling Letters
Select effects via joystick, also choose scroll speed.
5
FLI
6
FLD
Change textscroll speed by joystick.
7
Stretcher
Change textscroll speed via joystick.
9
Plotter
Items: 64
Change testscroll speed and plotter sinus by joystick.

Image Gallery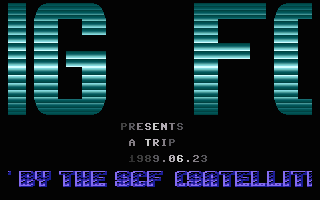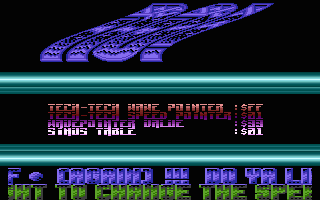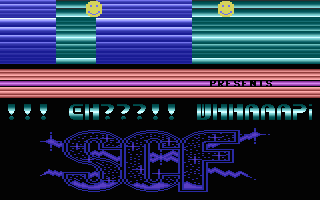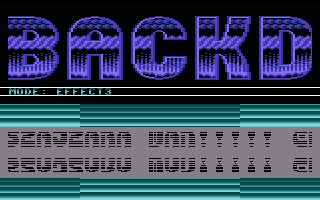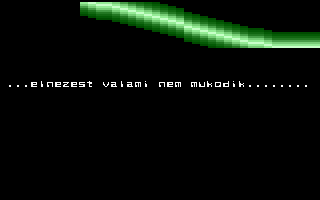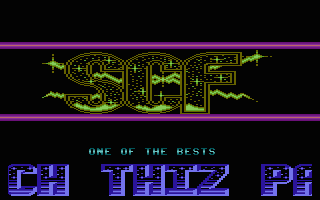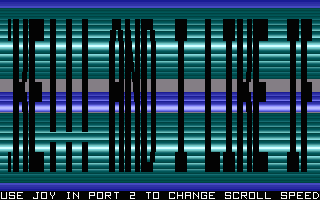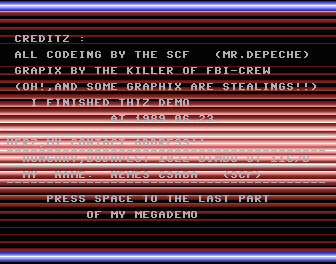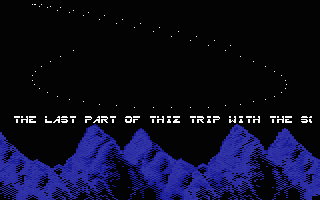 Scrolltexts

Part 3

yooopppashhhhhh guys'n'roses!! herz scf again!!! yes,but with his friend called 'killer' of skc of fbi crew grrrrrrrrrrrrr!!! my god! no!no!not again!!! (that was one of the reactions) i hope ye like my fld routin (for knms:flexible line distance (rugalmas wonal tavolsag)) !!... thiz part waz deesigned by the killer (you can see it!!ughhh!!) .................. watch thiz part!! ic lame coz,the killer egyfolytaban ragta a fulemet ('mikor lesz mar kesz??!) while i coded it!!! megjegyezte hogy en mar nagyon jol tudok kodolni,de ez nem is csoda... mar 5 szor atolvastam a tv basic tankonyvet... i hope ,that u can't see that the scf inscription is a nagyitott sprite !!(hozzaertoknek elmondom,hogy x iranyba 4.5 szeres,y iranyba 3.25 szoros nagyitast alkalmaztam a $fffg es $gabi rendszervaltozok felhasznalasaval...) ujajajaaaaj! integetnek a telefonos kisasszonyok: sajnos a musoridonk lejart ..!?.'.().,,,!!!??(..!)() (3800-tol karszet wan.....) ciao!!!!
Copyright © Plus/4 World Team, 2001-2018