Syndrome

| | |
| --- | --- |
| Title: | Syndrome |
| Category: | Demo/MegaDemo |
| Release Date: | 1993-06-27 |
| Language: | English |
| Size: | 64K |
| Device Req.: | Disk only (1 side) |
| Machine: | PAL Only |
| Code Type: | Machine code |
| Distribution: | Freeware |
| Released by: | Methabolix (MX) |
| Coded by: | √., J√≥zsef (Beast) |
| Graphics by: | K., Csaba (Unreal) |
| Notes: | Presented at the Székesfehérvár Party 1993. The disk directory reports "JUNY" as release month, it might had been in June or July. |

Download:
User Rating: 7.8/10 (10 votes)

Image Gallery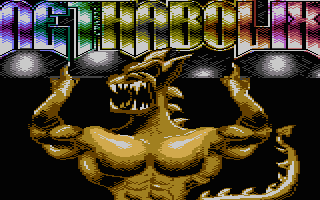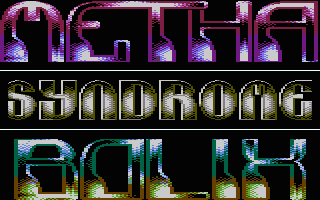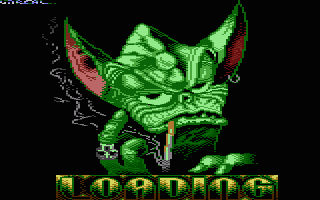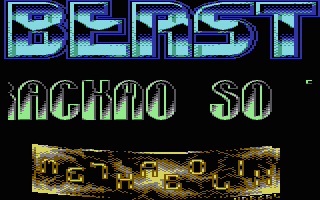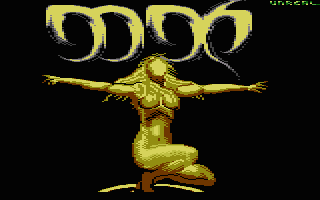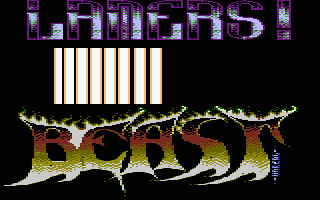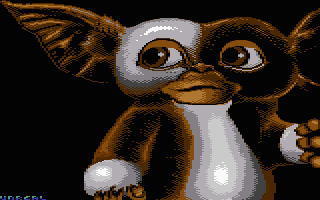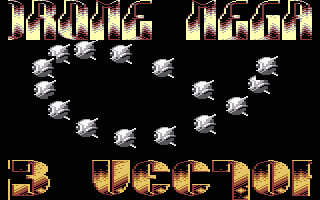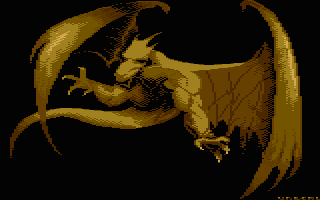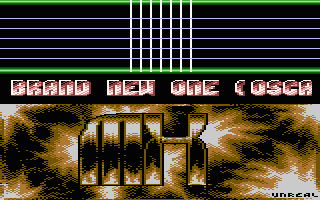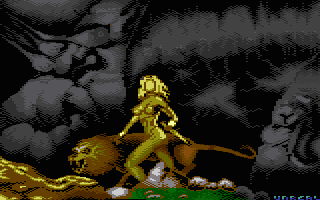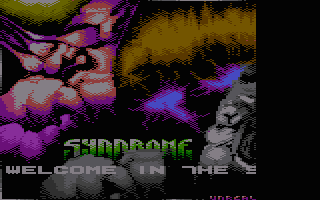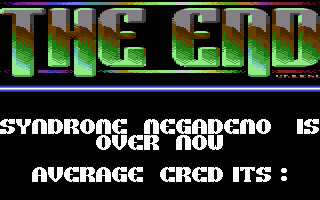 Program Text

1st part:
METHA
BOLIX
The Incorporation
PRESENTS
A new BEAST design
CALLED
SYNDROME
SCHIF AHOY! HOW NICE TO SEE YA AGAIN!
It was so long time since i last saw you
BUT RIGHT NOW
I'M BACK!
WELL... GUESS THERE ARE SO MANY BEING PISSED OF MY BOASTING BUT THAT FITS TO...
Methabolix Incorporation
...ASWELL SPEED AND EXPERIENCE!
yeaa...
WE WERE KNEW WE HAD TO EXPAND THE AREA OF OUR OPERATIONS BECAUSE TO DOODS ON THE SCENE ARE NOT ALL CONTENTED!!
so we made this trackmo to prove
we are almost one of the bests!
YOU MUST FORGIVE ME FOR NOT CODING SOONER BUT I WAS TERRIBLY BUSY AT PREVIOUS TIMES
NOW HERE I GO WITH MIXED FEELINGS AND I KNOW YOU WOULD BE DELIGHTED! AND I WILL GIVE YOU THE BEST OF MY ABILITIES... AT SOON YOU WILL GET...
supreme codinx
BECAUSE OUR CONCEPTION CHANGING WAS BIGGER THAN YOU EXPECTED! WELL THAT SEEMS TO BE ALL MY NEWS AT THE MOMENT.
YOU HAD BETTER FUCK OFF THE SPACE!!!
ENJOY THIS TRACKMO AND THINK ABOUT YOUR VOTES AND NOMINATIONS... THE BEAST OF
METHABOLIX INC.
IS OFF!
Copyright © Plus/4 World Team, 2001-2018