Harbour Attack

Download:
With Novaload:
External links:
C64 release

User Rating: 5.8/10 (11 votes)




Covers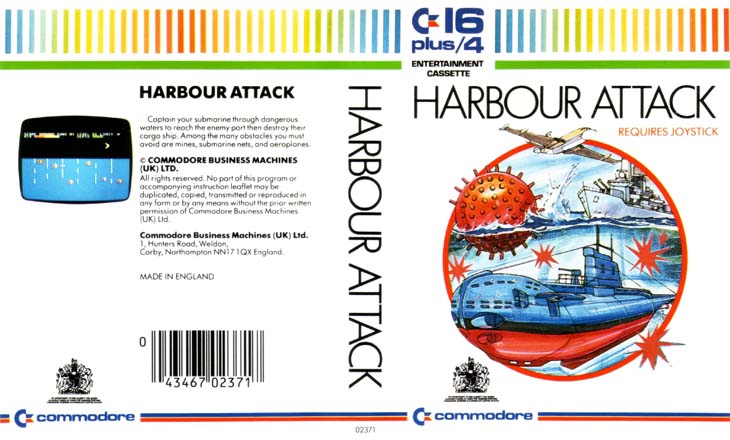 Cassette Cover (Single Release)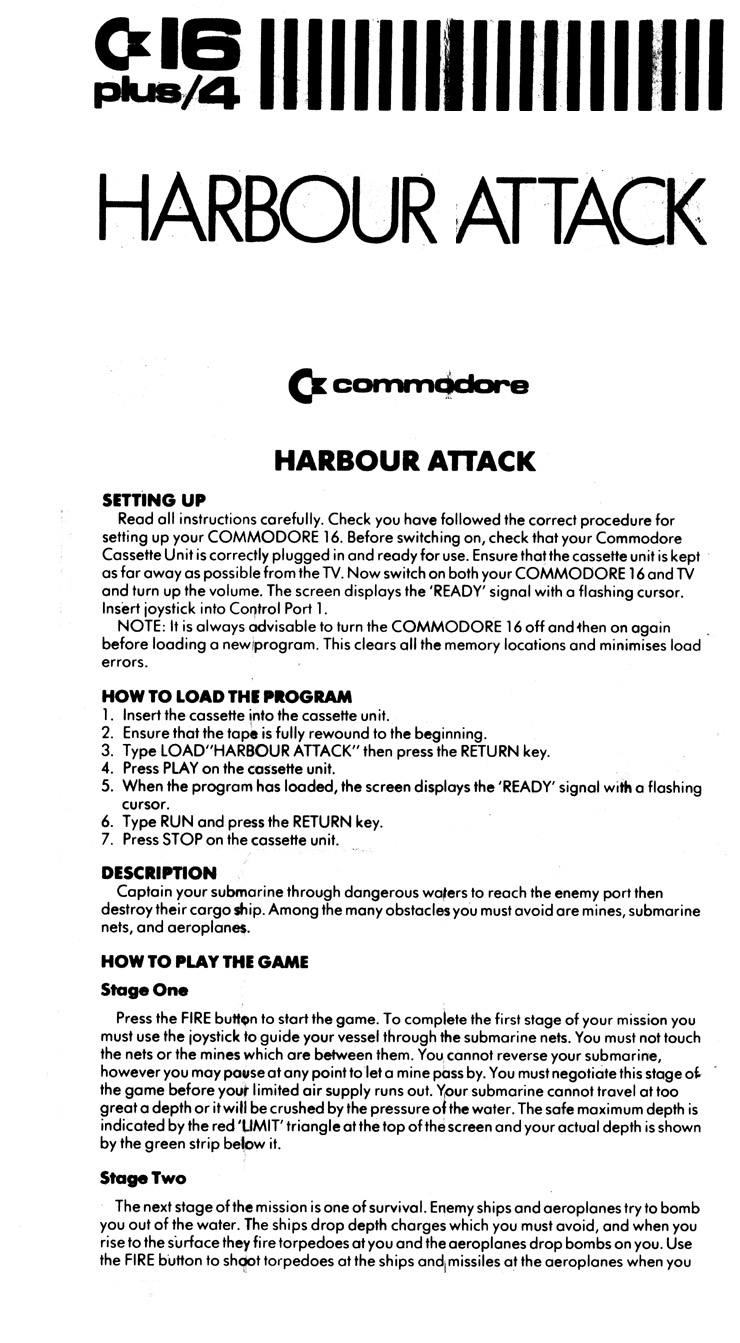 Instructions Leaflet 1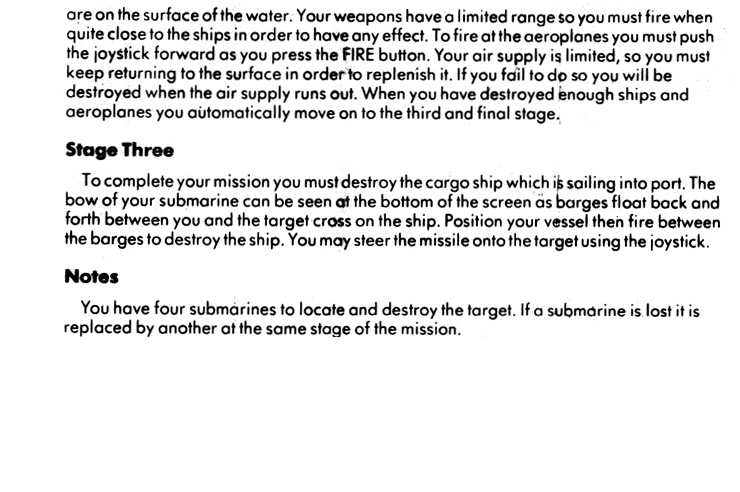 Instructions Leaflet 2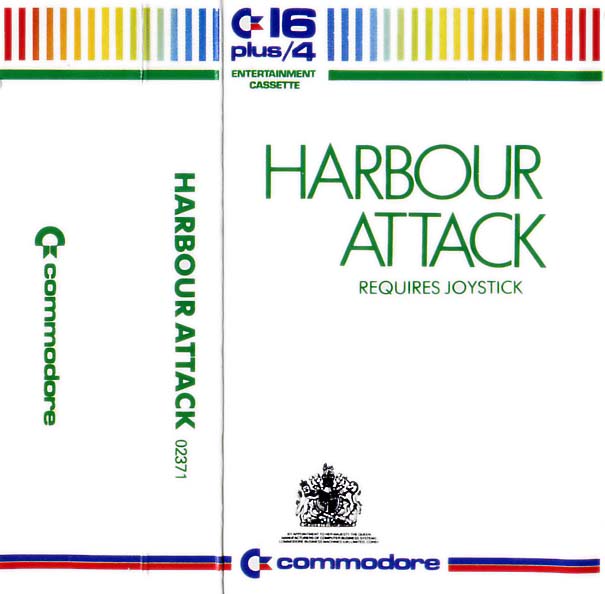 Cassette Cover (Bundle Release)

Cassette or Box Photo


Cassette Box (C.S.P. Microgame)

Mission Description

The game has three stages.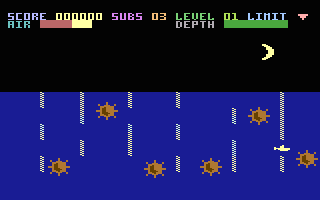 In stage one, you have to manouver your submarine through the obstacles and mines to reach the right end of the screen.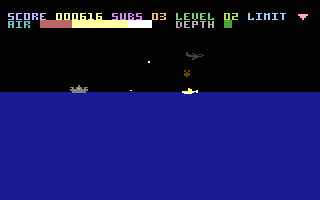 In stage two, you have to shoot down a number of enemy planes. An enemy ship is also attacking you: if it's above you, it will drop bombs. If you come up to the surface it will fire torpedos. You can only shoot the ship sideways (not upwards). You can only shoot the planes from the surface, by pressing fire + up. If your sub is on the surface, and the plane is above you, it will drop a very fast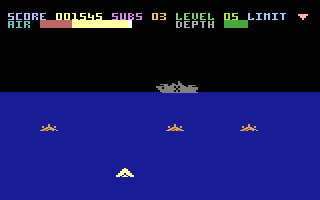 In stage three, you have to sink the mother ship. No one is shooting at you, and you can only move left and right. Once you fire your torpedo, you can still adjust its course by moving left or right. Once the mother ship is sunk, you go back to stage 1.
Cheats - How do I use cheats?
>1B34 ##
Start with ## lives
>196A 00
Unlimited subs
>130E 24
Level 1: Walls don't kill you
>1319 24
Level 1: Mines don't kill you
Copyright © Plus/4 World Team, 2001-2018