Bloby

Download:
SID + 1551 fixed version:
User Rating: 8/10 (9 votes)




Keyboard Controls

SPACE: Jump
Cursor left/right: Move left/right

Score Bug

It is possible to collect free points taking advantage of a sprites collision bug, which occurs where the jump's height between Bloby and a platform supporting a diamond or a coin is too large to collect the item, yet enough to touch it.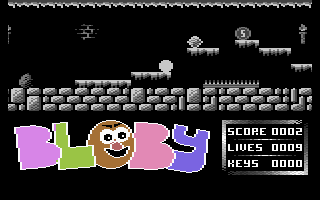 In the very beginning of the game, there's a perfect case study for it!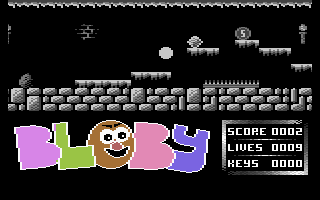 Let's jump with no direction...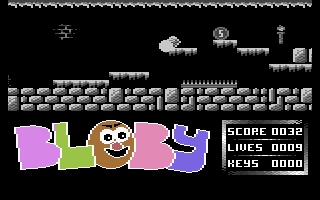 ...then quickly turn to the platform in order to touch the diamond without collect it. You receive as many points as the frames in which you've been in contact with it.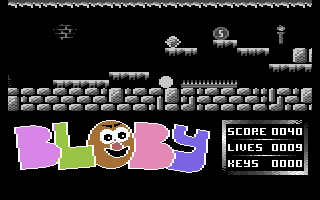 Look who's the big scorer now :)

Scoring

Diamonds: 2 points
5-coin: 5 points
Keys: 0 points (needed to collect all of them to exit the level)
Copyright © Plus/4 World Team, 2001-2018