Commodore Plus/4


64K RAM (60K available for BASIC


programming)


Full Typewriter Style Keyboard


Optional Built-in Software


Screen Window Capability


HELP Key


8 Pre-programmed, Reprogrammable


Function Keys


Four Separate Cursour Keys


Uses Most COMMODORE 64 and VIC-20


Peripherals


121 Colors (16 primary colours, 8


luminance levels)


Over 75 BASIC Commands


High Resolution Graphics Plotting


Split-Screen Text With High-Res Graphics


Graphics Character Set On Keyboard


Keyboard Color Controls


320 x 200 Pixel Screen Resolution


Reverse and Flashing Characters


2 Tone Sound Generators


Built-In Machine Language Monitor


(17 commands)

Case Design

The case designing had been worked out by Ira Velensky, who also designed the Commodore 116 case. Ira moved to Atari in the mid-80s and was the designer on the ST and XE computers as well.

Bil Herd says:
"The design [of the Plus/4] was by a guy named Ira Velinsky who worked out of the Tokyo office. He had designed the case for the DEC Rainbow prior to coming to Commodore. Sadly Ira passed away on the return trip from a CES show some years later."

The Commodore Plus/4


Right Side View



Left side view



Back View


Plus/4 Magazine Advertisment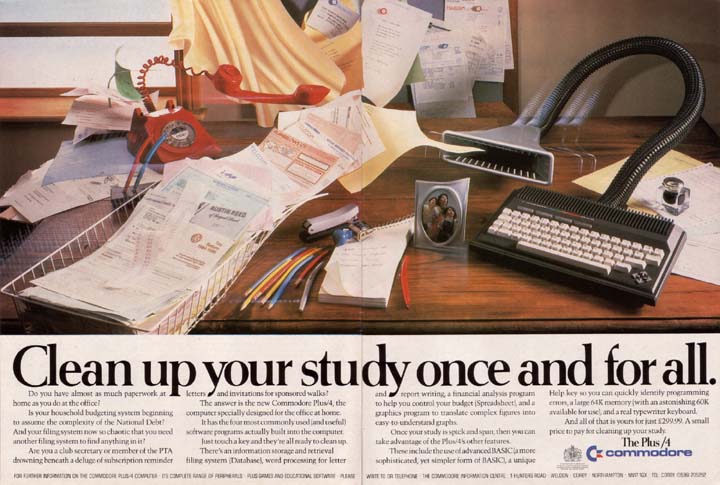 Click here for large version (360 Kb)

Plus/4 TV Commercial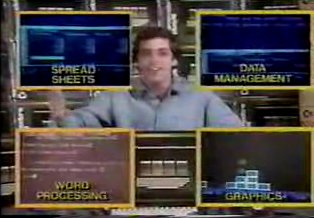 A TV commercial for the Plus/4 produced by US based liquidator Urban General.
Click here to view the commercial (MPEG, length 1:00, size 4MB)

Early Commodore Plus/4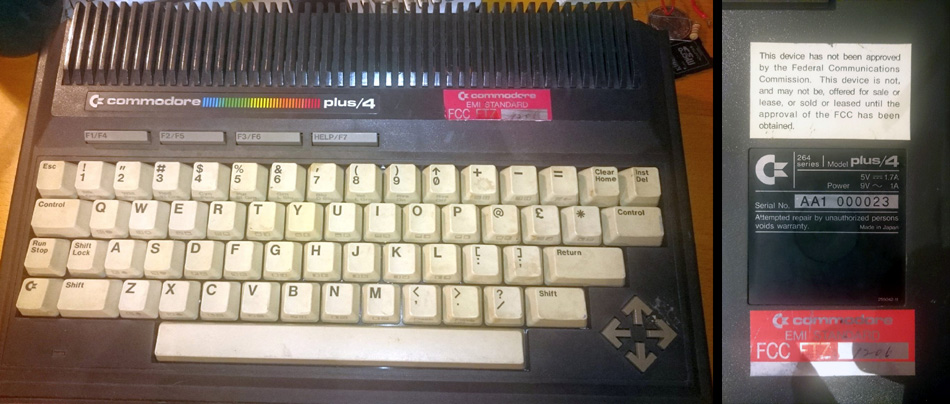 Rob Clarke has found this Plus/4 model with serial number "AA1 000023" and a sign about the lack of FCC approval yet. It also shows a couple of red stickers relative to the FCC approval reached.

Bil Herd has commented:"Ah, now I remember. This was one of the units I took to Radiation Sciences in Harleysville PA. Basically spent a week as we scanned all of the configurations, passed, and submitted to FCC. The asset tag thing would be how it was identified so I could carry it out the front door.".
Copyright © Plus/4 World Team, 2001-2018