Winnie Witch's Superbroom

Download:
Triple Decker 1 version:
User Rating: 4.1/10 (8 votes)




Covers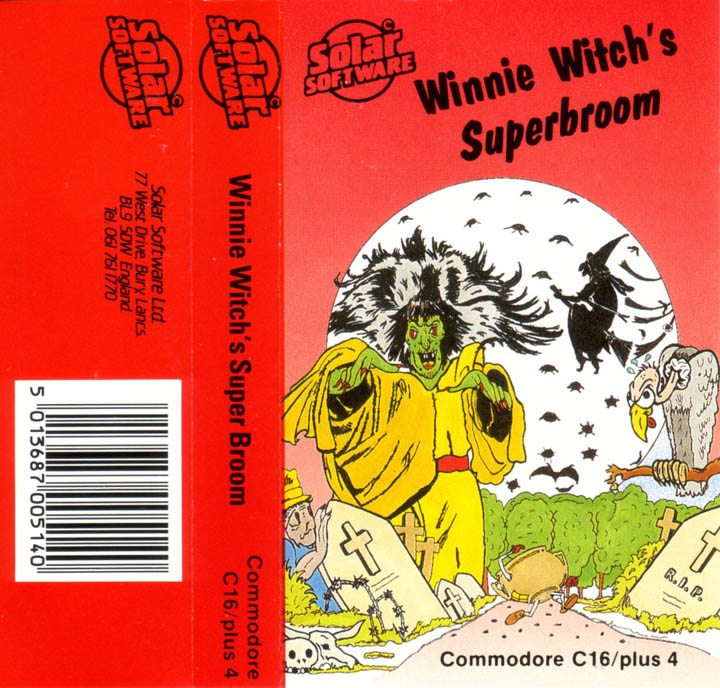 Cassette Front Cover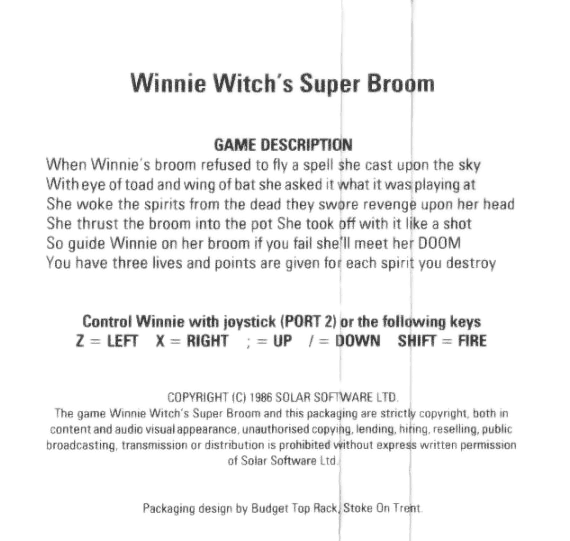 Cassette Back Cover

Hacking Monkey Magic

This game has been glaringly coded as a hack of Monkey Magic from the same author and published by the same company.

In the character set used as graphics, it's possible to root out some slices of the animated monkey face, straight from the titlescreen of Monkey Magic, plus some additional elements from that game.

In the memory range $2400-$26FF lies the whole text which appears in the title screen of Monkey Magic.
Cheats - How do I use cheats?
>1D74 3#
Starting number of lives (1-9)
>29A0 AD
Unlimited lives
POKE 7540, 255
207 lives (unpacked)
POKE 8192, 96
Invulnerability (unpacked)
G 11E0
Restart game
Copyright © Plus/4 World Team, 2001-2018