Walaki

| | |
| --- | --- |
| Title: | Walaki |
| Category: | Game/ArcadeAdventure |
| Release Date: | 1987 |
| Language: | Hungarian |
| Size: | 64K |
| Machine: | PAL Only |
| Code Type: | Machine code |
| Distribution: | Commercial/TA |
| Product Code: | ED133 |
| Game ending type: | Has an end, game ends |
| Distributed by: | Novotrade Magyarország |
| Produced by: | Octasoft |
| Coded by: | A., András |
| Cracked by: | T., Zoltán (TPPC) |
| Cracked by: | N., Miklós (KNM) |
| Notes: | Graphics by Gyula Bardócz. "Walaki" is a pun in Hungarian, Watt + Valaki = Walaki. (Valaki means "someone" in Hungarian). It was a cartoon character, who promoted saving energy. |

Download:
KNM crack:
TPPC crack:
User Rating: 6.3/10 (10 votes)




Covers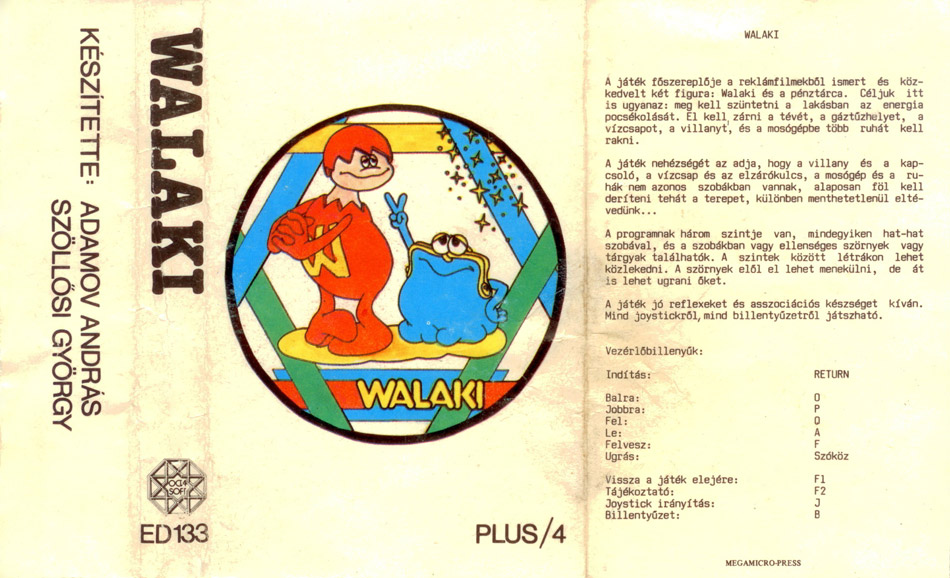 Cassette Cover

Additional Software Materials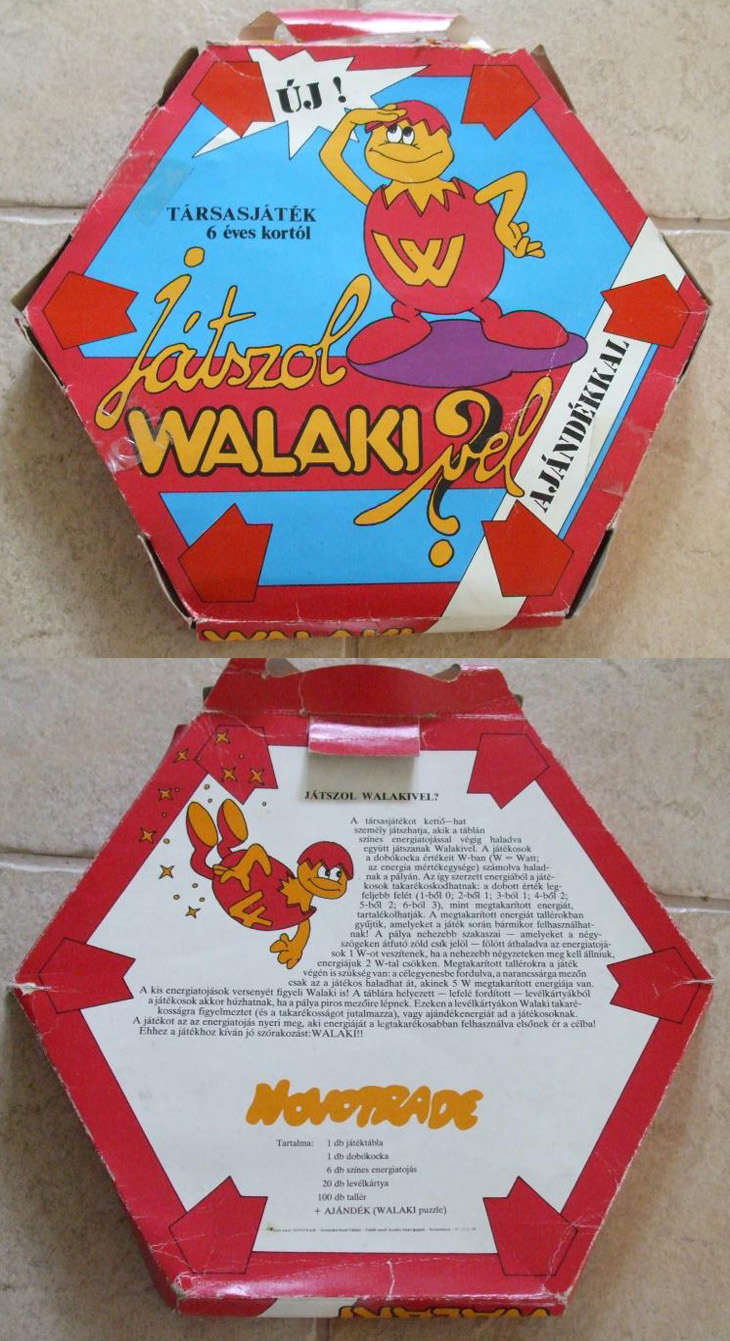 Boardgame
Not exactly related to the Plus/4 game, but this is a board game for 2-6 players, featuring the same title character (Walaki), and also released by Novotrade.

Cassette or Box Photo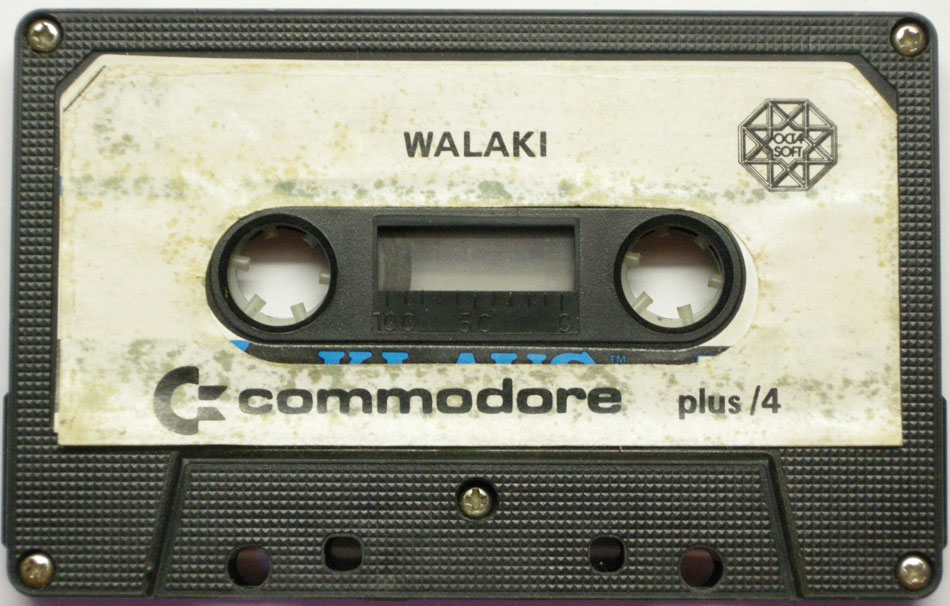 Cassette

Maps


Download: walaki_map.gif
Created by Csabo.
Description: Game Map
Dimensions: 1496x360
File size: 39 KB. Created on 2004-07-26.

Hidden Text

The following text can be found from $6300:
"A programot készítette: The M-59's azaz: Adamov András és Bardócz Gyula."
(Translation: "The program was created by: The M-59's alias: András Adamov and Gyula Bardócz."

To view this text, enter the following:
T6300 6400 0C00
>FF12 00 60
Cheats - How do I use cheats?
>58B5 00
Invulnerability (Enter in emulator monitor)
>3800 AD
Unlimited money
POKE 27714, 173
Unlimited money (packed) [KNM crack]
POKE 13471, 36
Invulnerability (packed) [KNM crack]
POKE 27756, 173
Unlimited money (packed) [TPPC crack]
POKE 13513, 36
Invulnerability (packed) [TPPC crack]
Copyright © Plus/4 World Team, 2001-2018