Power Ball

Ending for
Power Ball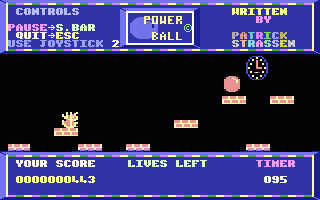 How To Reach

There are 8 levels of platforms full of furnitures and garbage where to crash your ball into, instead of reaching the goal at the rightmost side.

And that's what happen at the very end of the 8th level: a narrow passage leads somewhere, but your ball is too large and bounce too much to get it into!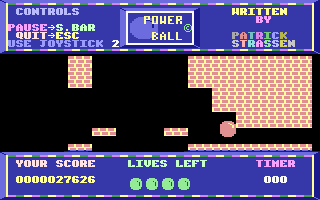 Nonetheless, spending a lot of time and patience, it's possible to enter and pass throught. Sadly discovering that there's no 9th level over that limit, and the residual memory puts garbage all over the screen, taking your ball to recursive sudden deaths.



The Ending

In order to see the same in a reasonable time, clear the upper part of the passage, entering in Monitor:

>F 0E75 0E7F 20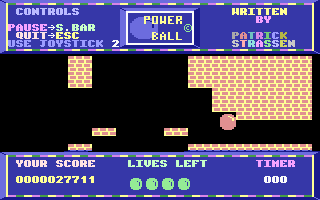 The level plays as completed.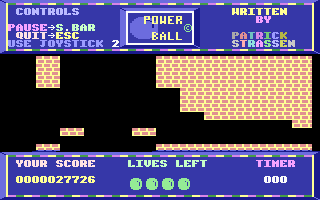 But here comes the bitter surprise beyond it.